All about our jerseys
A jersey is one of the most iconic things in the cycling world. Especially on the road. We all know what the iconic color is of the jersey of the Tour the France, right? Aesthetics is important, as every cyclist likes to look good on the bike. Our designs are timeless, so that you can use your shirts mutiple season in a row. But our jerseys exsist of much more than just a nice design. Different types of fabric, panel shape and many other aspects determine the quality and comfort of a cycling jersey. In this buyer's guide we will give you a hand with all of that. We discuss all features of our jerseys and their pro's and cons. After reading this buyer's guide you will be able to make the right decision in choosing the right jersey for yourself.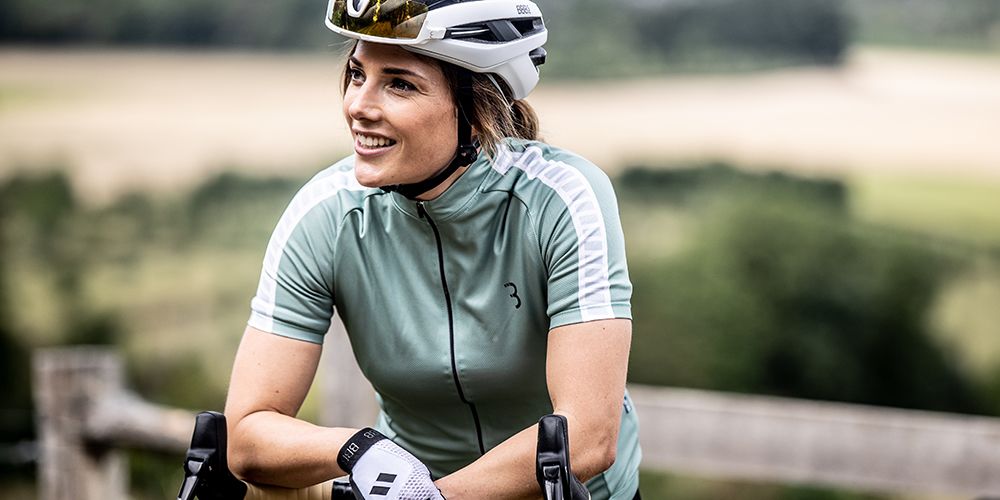 Short sleeve jerseys
Let's start with our short sleeve jerseys. Short sleeve jerseys are perfect for every nice summer day. But don't think that is the only time to use these jerseys. Many riders use short sleeve jerseys as a nice starting point of every outfit in all weather conditions. On a warm day, your short sleeve jersey can be your main jersey, with maybe a baselayer and that's it. On the colder days, you might use a baselayer, jersey and some arm sleeves to cover your whole upper body. Or when it is even colder, you can use a baselayer, jersey and a jacket or vest. A short sleeve jersey can be used in so many combinations. Therefore we spend a lot of effort on designing high-end value for money jerseys that are worth it! There are a few very important aspects that have a major impact on the quality of a jersey. We will explain these aspects below.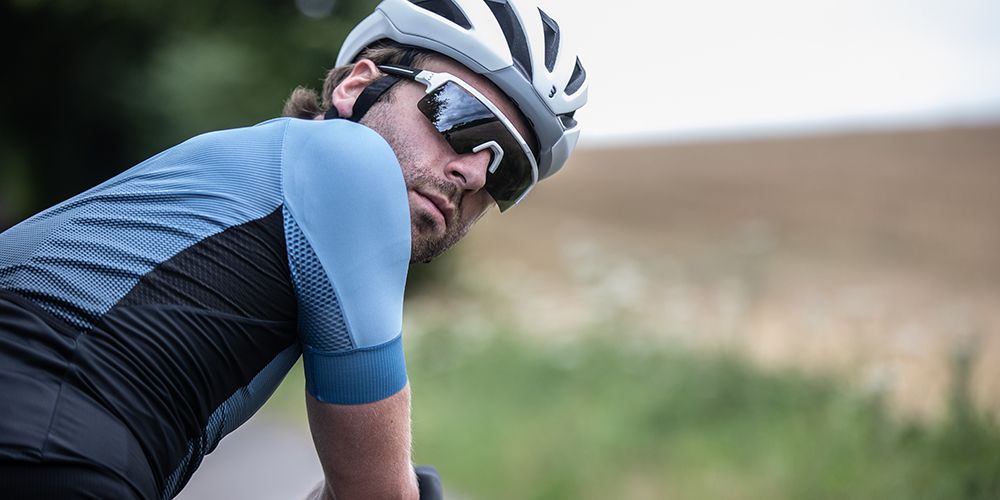 Panel shape
The panel shape of a jersey has a major impact on the fitting and quality of a jersey. A jersey is build up out of panels of fabric. The shape of these panels determine the size and fitting of the jersey. Besides that, using stretchable, breathable, thicker, thinner or thougher fabric on certain panels can improve the quality even further. Our range of jerseys contains jerseys with a fit for everybody, and jerseys that use more stretchable fabric and a fitting that suits an athletic body type. Besides, we have a shirt specifically designed for a women fit. We have designed the panel shapes of our jerseys specifically to the position you are sitting in while riding your bike. The jerseys fit best while in riding position on the bike. That is after all the position in which your jerseys has to fit perfectly. Jerseys like the ComfortFit has a more general fit to make sure you can be comfortable in many different positions, whereas our AeroTech for example has a more racing-fit. Further explanation about the different types of fabric is given later on in this buyer's guide.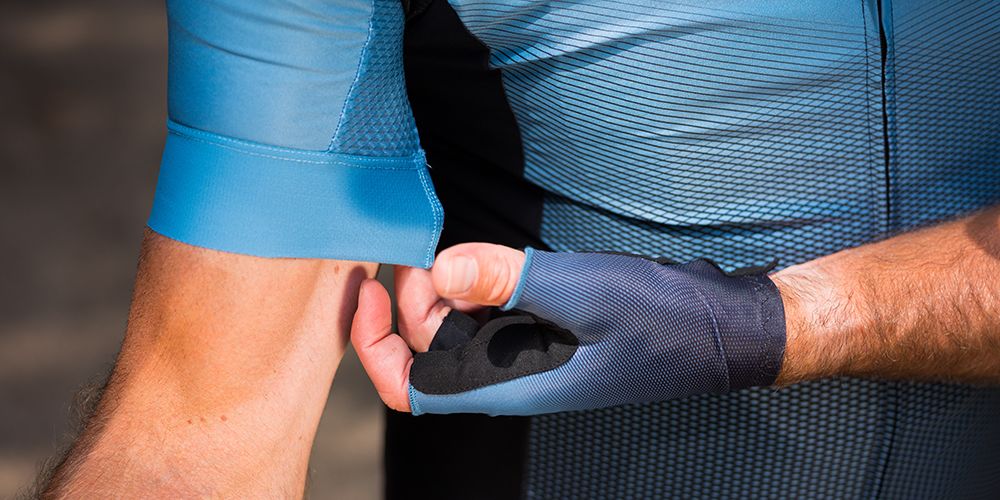 Materials
Materials is, just as panel shape, extremely important for the quality of a jersey. Back in the old days we used to ride with woolen jerseys, but luckely we are far beyond that now! The high-end techniques we use to create fabrics for our jerseys is astonishing, and can not be compared with the black and white era. Think about breathability, stretchability and lightweight specs. Our jerseys are not made out of just one type of fabric anymore nowadays. We use different panels with different materials in our jerseys to create the right abilities on the right spots.
A simple example; we use less stretchable materials for the backpockets to avoid hanging when you stuff them full with your belongings. This will make your ride much more comfortable. Over our whole apparel range we use almost 20 different types of fabrics and materials to create the exact specification we are looking for. On our clothing Materials page you can learn more about all these different materials and where they are used for. It is definitely worth reading!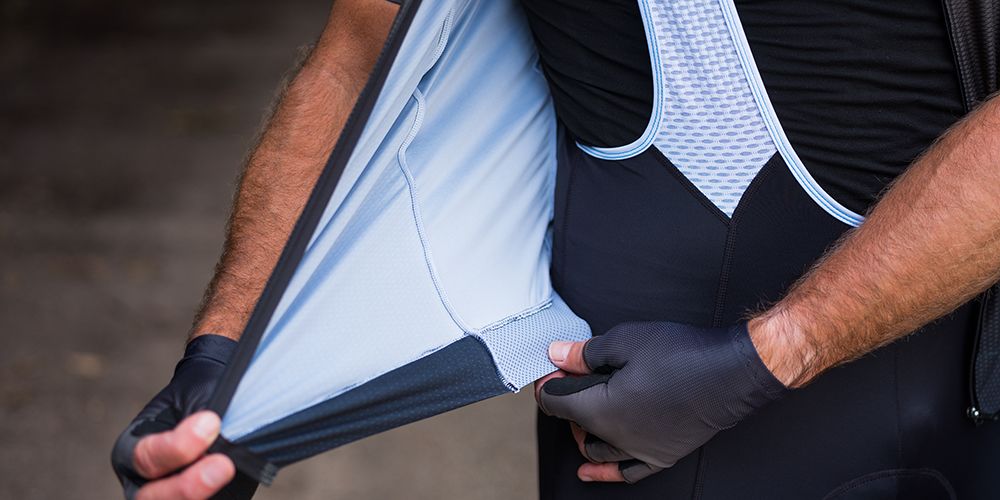 Hems
Details make the product! When designing a product, focussing on the details at the end can really make a product stand out in the crowd. One of the main details we work on really hard is the finishing on the sleeves and bottom of our jerseys. Elastic gripper on the bottom hems make sure your jerseys won't climb up too much and holds the jersey nice in place. Besides, the sleeves have a finish that makes sure that there is a perfect transition between the sleeve and the skin of your arms. Take for example the finishing of our womens Donna jersey; The soft finish on the end of the sleeves create a nice transition to the skin of your arm without creating a thight band. Those are the little things that make a difference!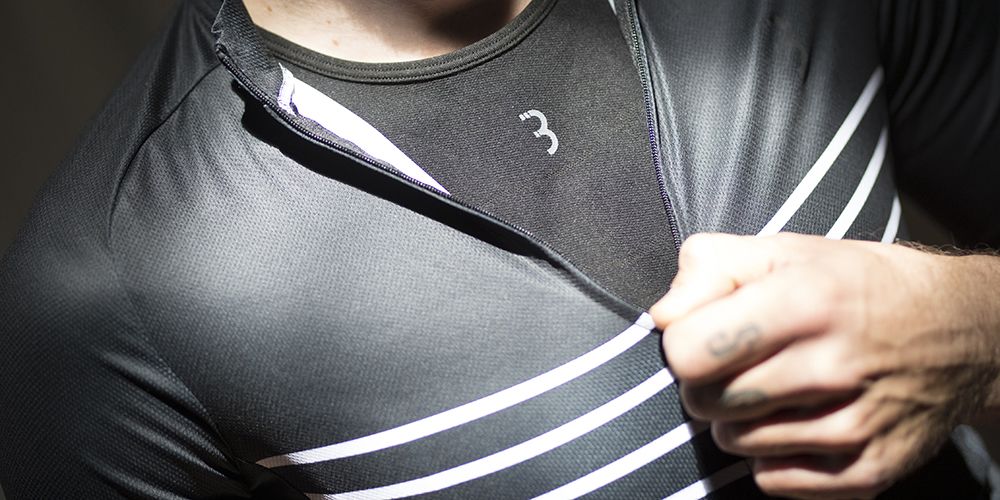 Zip it all the way up or all the way down
Jerseys have often a zipper at the front on the chest. We have chosen to equipe all our jerseys with a full zipper all the way down so that you can open your jersey just like a jacket. This gives you all the flexibility to change clothes easily, tuck your baselayer back in your shorts or just open your jersey all the way to cool yourself down on a climb! We use though and durable YKK-zippers. No expense spared to make sure your zipper will never get stuck or doesn't work in any other way.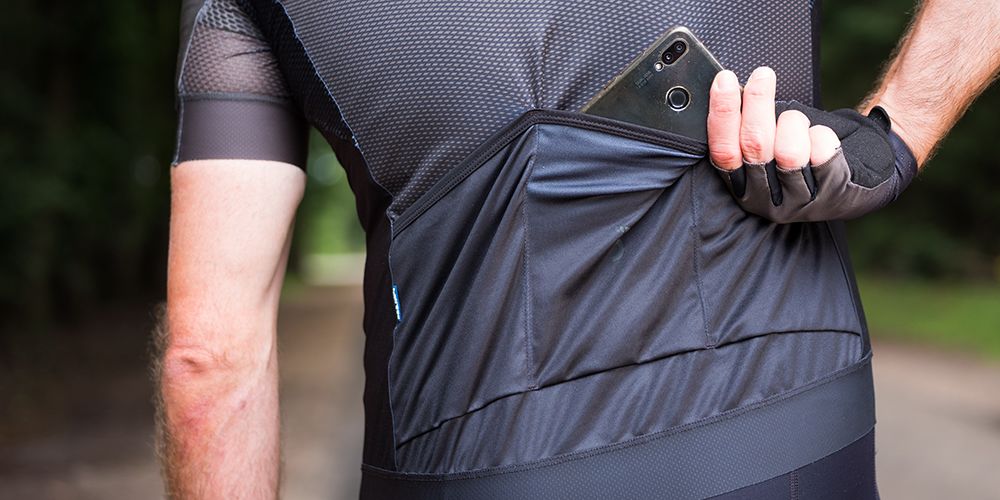 Thanks, it's got pockets!
Three pockets, to be precise! Every cyclist needs to bring some of his or hers stuff on the bike. May it be a wallet, phone, some energy bars or a spare tube, we got your back! All our jerseys are equipped with three back pockets to take all your belongings with you on the bike. The pockets have an elastic top to make sure your stuff won't fall out when riding on rought terrain.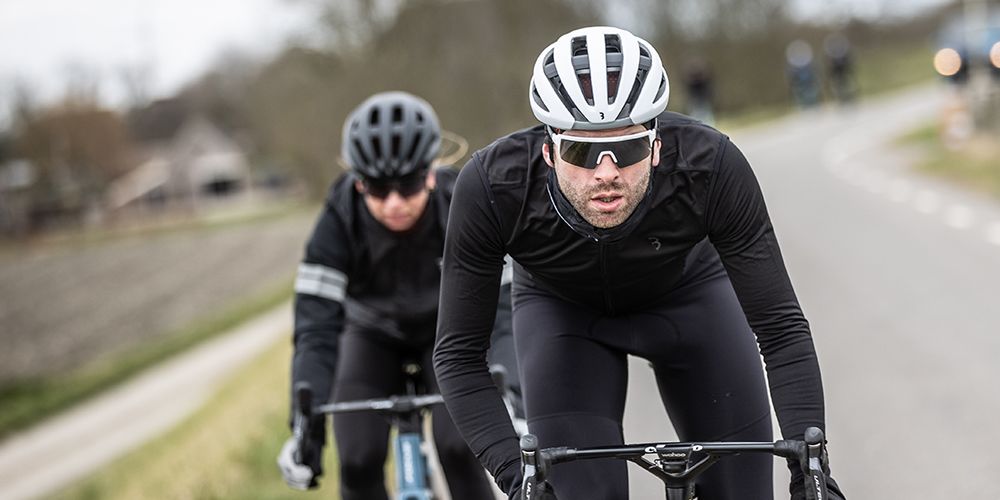 And a special shout out!
A special jersey we want to highlight here is our Transition jersey. This jersey is specifically designed for those days when it is too cold for a short sleeve jersey, but too warm for a jacket. This unisex jersey is made out of special DiamondSoft material which is warm and comfortable while still able to breath and evaporate your sweat. Our Transition jersey contain three back pockets and one pocket with zipper for your valuable belongings. The tight fit makes it very comfortable to wear. Furthermore this jersey is equipped with all the goods that you have read above. High-end, and ready for those fresh mornings!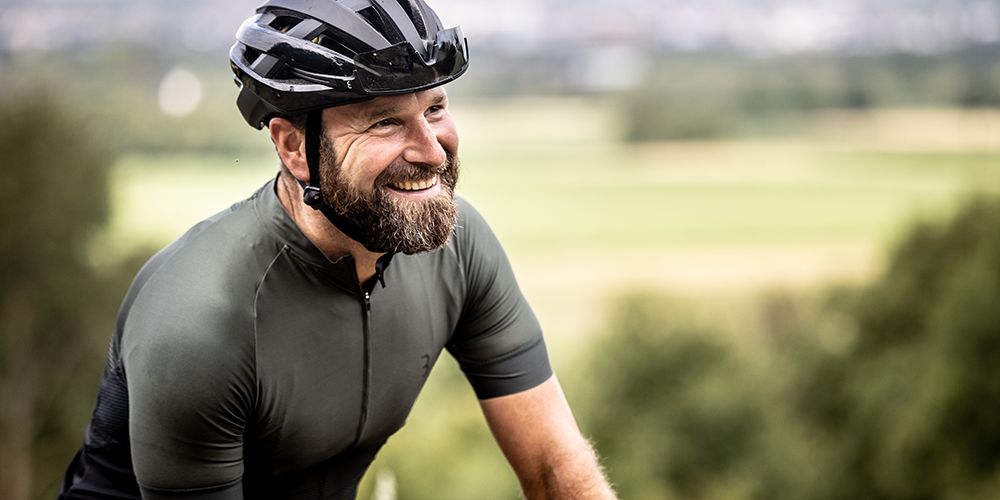 Conclusion
Jerseys are an iconic thing in cycling, and therefore we put a lot of effort in designing a comfortable, practical and good looking jersey for everybody. As you have read above, our jerseys contain all the goods to make them stand out in the crowd. We highly encourage you to take a look yourself at all our jerseys and discover all the good bits.