All about our shorts and tights
Buyer's Guide | Shorts and tights

The importance of good cycling shorts cannot be underestimated. They are a critical variable in your comfort on the bike. Most of your weight is carried by the saddle of your bike. The padding, materials and fitting of your shorts are the connection between you and your bike and indirectly the surface you are riding on. Good shorts are worth every cent, that is why we have not made any compromises in our collection of shorts. Although, some short might be better for one person or another. What type of rider you are determines greatly what type of shorts would suit you the best. This buyer's guide gives you some information about our shorts and what to look at when choosing one for yourself. After you have read this buyer's guide, definitely have a look at all our shorts and discover all the greatness yourself!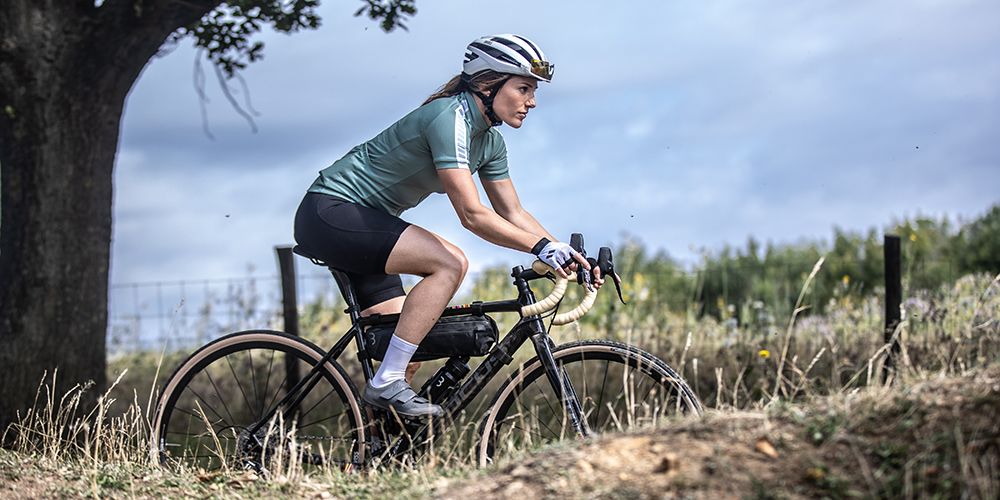 Padding
We cannot tell you enough how important the padding is in determining the quality of your shorts. The padding is your lifeline of comfort for your ride. Padding works as a shock absorber and reduces vibrations. But besides that, what many people don't know is that your padding also plays a major role in protecting your skin against rubbing of harsh fabrics, it absorbs sweat, also to avoid rubbing and irritation, and even gives you exactly enough grip on your saddle to feel safe and secure. Because of the massive importance of padding, we have dedicated a whole page to this topic. Have a look at this page to find out everything about our padding!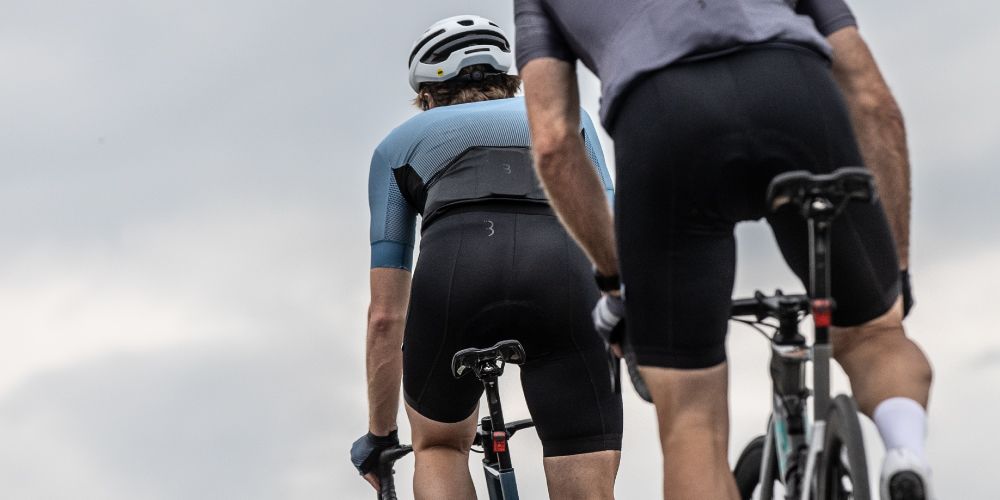 Panel shape and materials
Shorts are not just made out of one big piece of material. To create an ergonomically high-quality shorts the use of different shaped panels and different types of materials is necessary.
To give you an idea about what we are talking about, think about a pair of cycling shorts. We use extremely stretchable fabric from our Italian supplier Carvico for the main part of the shorts, for example Revolutional Energy. This material creates a muscular compression around your legs to reduce the build-up of lactic acid in your muscles. In other words; your muscles get less tired. Than, for the upper body part we use a very lightweight material with a mesh for high comfort and great ventilation capacity to create as less irritation as possible. For the finishing touch on the shorts we use the Powerband gripper on the legs to make sure your shorts won't creep up and stay in place while riding your bike. This is just a possible combination of materials. and all our shorts have different combinations to meet different goals. Throughout our whole apparel range we use almost 20 different types of materials and fabrics. To learn more about all these different materials, take a look at our clothing materials page.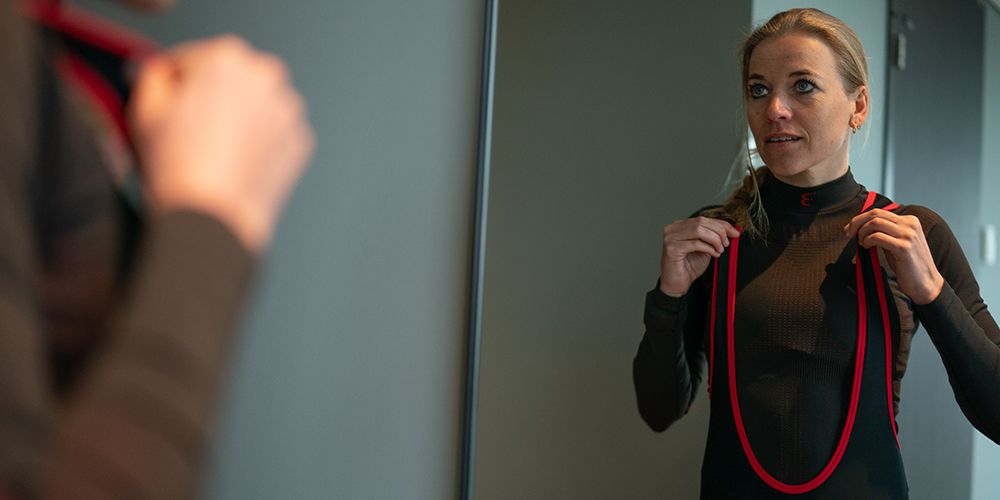 With or without upper
Cycling shorts are both available with or without upper body part. Our collection cycling shorts contains both to serve as many cyclists as possible. De upper makes sure your shorts stays comfortably in place. De material we use for the upper is a lightweight open mesh. This offers a comfortable fit underneath your shirt without creating an added layer of clothing. Even though most cyclists prefer an upper, we also have shorts without an upper. These shorts have a comfortable waistband to keep your shorts in place. These waistbands are extra wide to make sure they won't create a tight strapt around your waist, but spread out the pressure evenly. Whatever you prefer, we have got something that you like!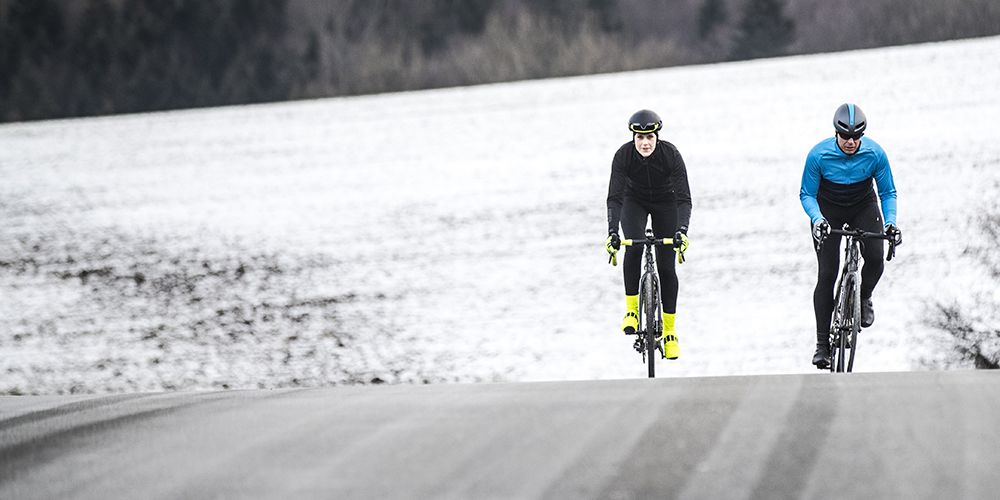 Shorts or tights
The difference between shorts and tights is quite simple; shorts have short legs, and tights have long legs. With that been said, you can also imagine that shorts are often used in warmer weather conditions, and tights when the temperature drops. Generally speaking that is how it works. Our cycling shorts have a focus on light and breathable material use and comfort. Furthermore, our tights range contains different tights made out of different materials to conquer wind, coldness and even rain! These tights help you through the winter. Take a look at our tights collection and discover all the great features of these tights yourself!
Special attention for these two!
Before you head over to our shorts and tights page, we would like to draw your attention to two of our special models in our collection; the Omnium and the Coldshield tights. These shorts and tights are specifically designed for women. Instead of using a mens model, and just run smaller sizes, these two shorts are actually designed as women shorts from the ground up! By using a different panel shape we have created a fit specifically for women to maximize comfort. Besides that, we have used our special extra wide V-shaped waistband, which makes these shorts extremely comfortable by spreading our the pressure while still holding the shorts in the right place. We have used our Womens Performance padding. This padding is specifically shaped to the womans body and makes your ride so much more comfortable compared to when you use a regular mens padding. And last but not least, the extra wide leg grippers to avoid a thight band around your legs. This gripper makes sure you will have a nice transition from the material of your shorts to the skin of your legs. The women specific models are definitely worth the try!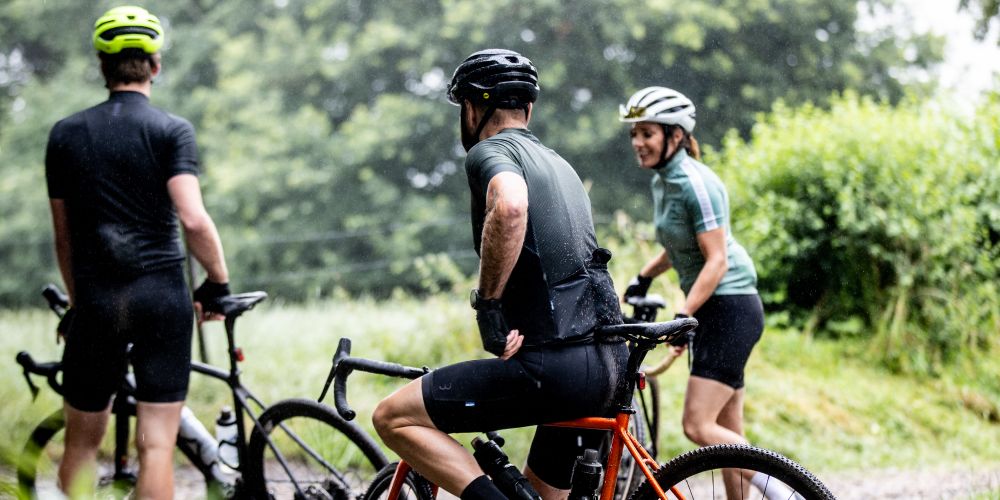 Conclusion
After reading this buyer's guide you probably have a better idea of how important a good pair of cycling shorts actually is. The quality of your cycling shorts determines the joy of your ride massively. You will also have a better understanding of how much technique and high-end design choices there are made to create the most comfortable cycling shorts for everybody. As with all our clothes, we highly recommend you to just go to your local bike shop and try some of our shorts on. Just to get an idea of the quality and feeling of our apparel. Untill then, you can have a browse on our website and discover all the good bits online!