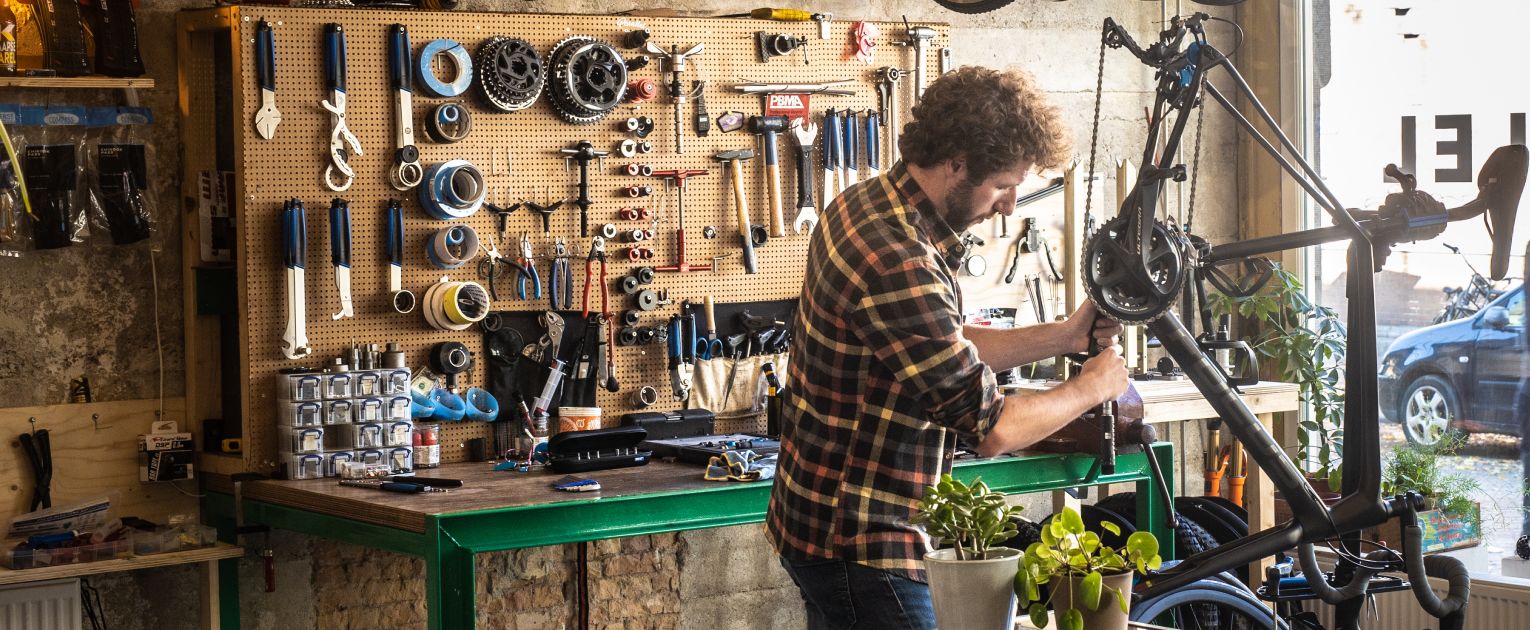 How to shorten your handlebar
30 Nov. -0001
A clear guide on a scary topic
TEXT / BBB CYCLING | PHOTOS / BBB CYCLING
Your mountain bike handlebar comes in a certain length. To make your handlebar fit you perfectly, you might have to shorten them a little bit. This process can be quite scary, as you have to do it right straight away! There is no second chance. This blog will help you to get through it with confidence so that you don't have to worry about it too much. Just read through it, do as we say, and you will be fine! We advise you to first read this whole blog, and then start the prep work, to make sure you know all the upcoming steps.
Before you start
Before you grab the biggest saw out of your shed and place it on your handlebar, we would like you to read through our Handlebar Buyer's Guide to make sure you have the right handlebar for your body and bike. Besides that, we would like to advise you to gain more information about handlebars and what width would be best for you. Visit your local bike shop and ask them for some advice. Search on the internet, and maybe ask some of your cycling friends. If you are not confident in shortening your own handlebar, your local bike shop will be able to help you out.
1. Prepare your bike
If you want to do it yourself, we will help you in this blog through the steps. The first thing to do is preparing your handlebar. When shortening your handlebar, it is important to know that every step in the process has the goal of making the cuts as straight, clean, and symmetrical as possible. The best way is when your handlebar is attached to your bike to create a nice and solid stand. Start with taking your grips, brake levers, and other accessories off your handlebar to make sure you have enough space to shorten it.
2. Mark where you want to cut
After you have taken all the parts off your handlebar, you mark the spots where you want to cut your handlebar. All our handlebars have markings on both ends of the handlebar that you can use as guides for your shortening job. Although, it is always a good idea to measure and mark it yourself, just to be 100% sure. Further, it may seem obvious, but you cannot shorten only one side of the handlebar, it is important to shorten both sides. This means that if you want to shorten your handlebar by 2 centimeters for example. You have to cut 1 centimeter from both ends. Otherwise, your handlebar will be uneven as the center stays in the same spot. Mark the spots where you want to cut with some tape and make sure it is straight so that you can use it as a guideline for your cut.
3. Make the cut
Now, you are ready to start the cutting. If your handlebar is made out of aluminum, you can best use a pipe cutter to make sure you will end up with a perfectly straight cut. Carbon handlebars cannot be cut with a pipe cutter. We advise you to use a fine metal saw or a special carbon saw blade for the best result. A pipe cutter can be used exactly the same way as with every other normal pipe. Make sure you build up the pressure very slowly to create a clean cut. When using a metal saw or carbon saw it is important to make a perfectly straight cut. So, work very securely and don't put too much pressure on the saw.
4. Finish your cut
Last but not least; the final cut! When you have cut both sides of your handlebar, you are almost done and ready to put everything back on your handlebar. Take a piece of sanding paper or a file to sand both the inside and outside of the fresh cut. Don't overdo it, but just make sure the edges are not sharp anymore, so it won't damage other parts of your bike. Now, you can put your brake levers and grips back on and enjoy your newly fresh shortened handlebar!
And with that, your bike is ready for your next ride! Your handlebar is exactly the width that you want it to be and you will probably feel much more comfortable in your wrists, arms, shoulders, and neck.