5 tips to prepare yourself and your bike for autumn
21 Sep. 2022
TEXT / BBB CYCLING | PHOTOS / BBB CYCLING
Whether you like it or not, autumn is coming and winter will happily follow. The nice summer days are over and the 'nice-weather-cyclists' slowly disappear. The cold months require some extra motivation to hop on the bike over and over again in not-so-nice weather.

Although, nothing's better than returning home after another great winterly adventure on the bike. We love to help you with a little nudge to get you also in winter to enjoy your bike for your Sunday ride, daily training or commute. Preparation is key in the colder months. So, with these tips, we help you get prepared for the upcoming autumn and winter.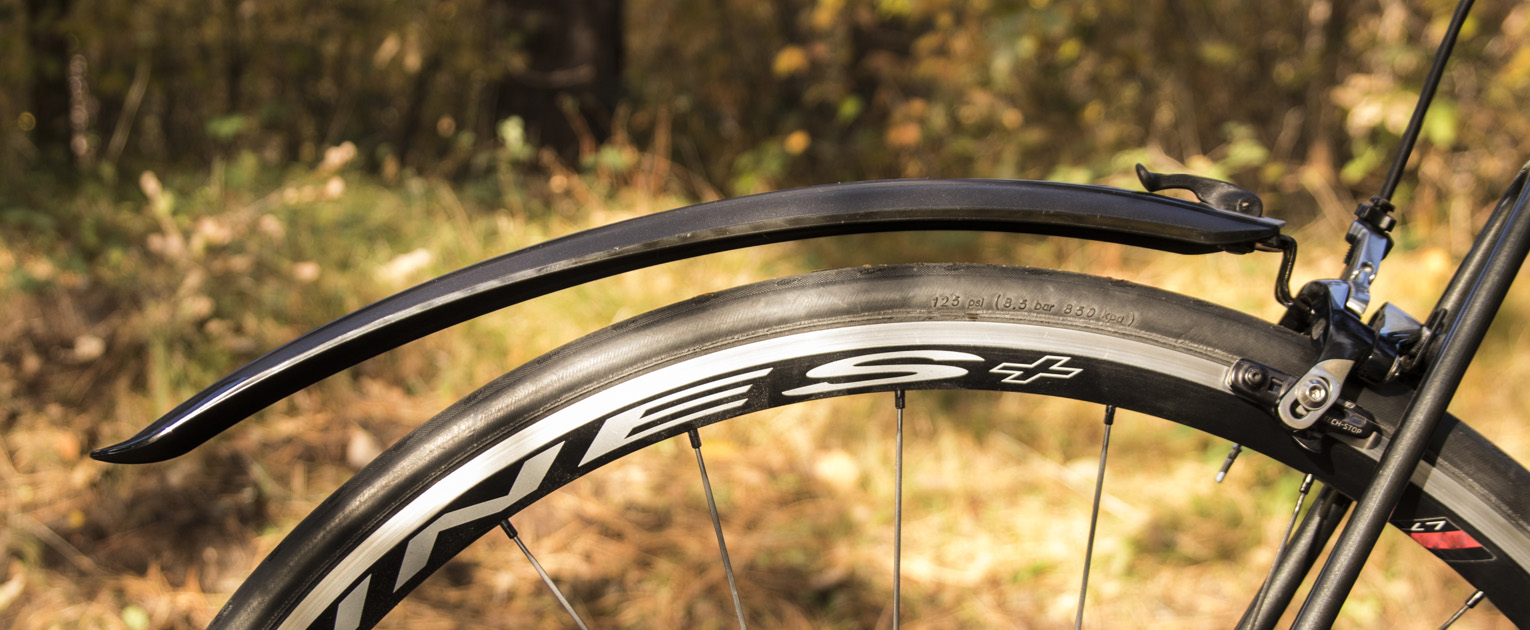 1. Don't underestimate a good pair of fenders
The benefits of fenders are often underestimated. Whether it is on your mountain bike, road bike or city bike, a good pair of fenders can help you get through the winter. They protect you and your bike against water and debris splashing up from your wheels and make your rides in autumn and winter so much more pleasant! However, make sure you buy the right set for your bike. This way, your fenders will fit properly on your bike and can do their best to make your ride as comfortable and clean as possible.
2. Invest in some good clothing
Obviously, long sleeves and tights are recommended on colder days. The extra insulating layer on top of your skin can make a massive difference in temperature, but can also prevent injuries. Using the right clothing in the right circumstances can make your ride so much more comfortable. Think for example about wearing wind blocker tights against the cold or a rain jacket in the rain. The specific features of cycling clothing ensure you arrive at your destination fresh as a daisy.

Besides the fact that your cycling clothing should be comfortable and suitable for the weather you are riding in. It's also worth it to have a look at the reflective elements on your clothing that improve your visibility on the road. We all know that cyclists are sometimes difficult to spot on the road, especially in bad weather conditions. A bright color, or reflective elements can make a huge difference!
3. Don't forget your important clothing accessories
Besides regular clothing like your jersey, tights, and jacket, accessories can make or break your ride! The right set of gloves (not too hot and not too cold) protect your hands against the cold and ensure you can properly use your handlebar, brakes, and gears. The right baselayers ensure sweat evaporates quickly while providing an insulating layer. Hats and scarves make a massive difference in keeping your body temperature leveled. And last but not least, shoe covers keep your feet warm and dry and protect your shoes against the elements.
4. Always be visible
We all know that visibility in the dark is paramount to your safety. When the days get shorter, and dark clouds or bad weather conditions can inhibit your sight in a very short time, it is the responsible thing to always have a light with you on the bike. Using lights in daylight is fortunately more and more common practice. Besides, many of our lights are now equipped with a special daylight mode.

Besides, a little bit of color on your clothing won't hurt either. It can increase your visibility massively. Most winter clothing is black or dark colored. But consider for example buying a neon-yellow winter jacket instead of black. This way, you will definitely be noticed by other traffic and you are doing your bit to make the road a safe place for every cyclist.
5. Frame protection
Maybe it doesn't feel like a must, but frame protection is definitely worth considering. Earlier in this blog, we spoke about fenders to protect your bike against debris. But you can go one step further in protecting your beloved bike. With our wide range of frame protection options, you can prevent stone chipping and sandblasting your frame. Unfortunately, the autumn and winter months are a bit rougher, and the chance of damaging your bike is slightly bigger. With bike protection, you make sure you are also a bit more visible!
Now it is up to you!
We have got lots and lots of respect for everyone that conquers the cold, rain and darkness. Grabbing your bike out of the shed for a ride in the winter takes some extra courage and motivation. Luckily we have got a large assortment of products that make the life of every winter rider a little bit easier. From clothing that makes your ride more comfortable, to lights that increase your visibility.