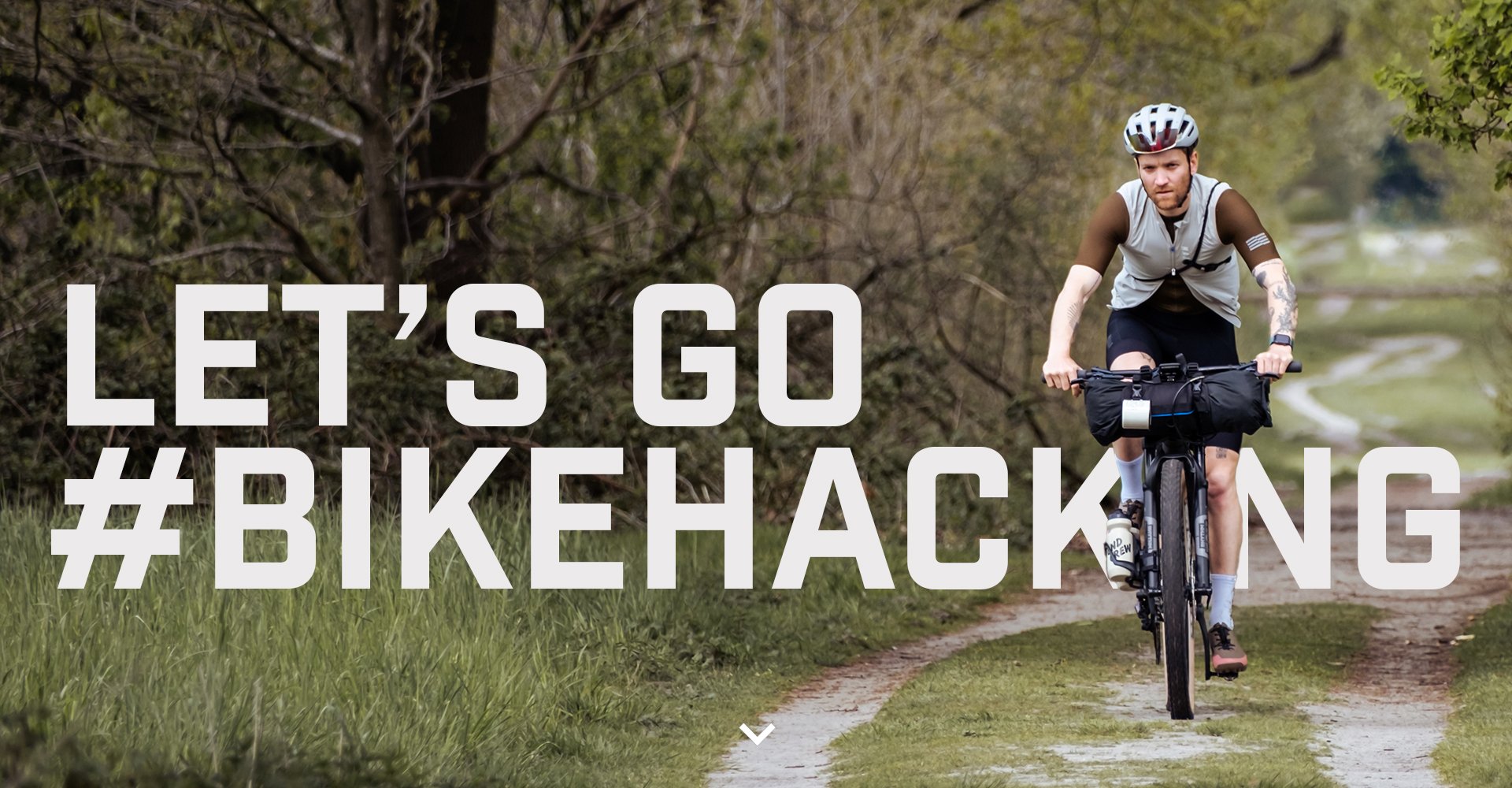 Pack some extra peace of mind when going far is more important than going fast. That is exactly what the AdaptSystem does. You'll find smart spaces on your bike, extend your range and ride more independently than ever before, whatever your bike looks like. The system is made up of several different parts for different uses. Find the one that fits your frame and go #BIKEHACKING with the AdaptSystem.
The AdaptSystem consists of mounts, rails, and straps that turn every bicycle into a full-blown adventure machine. Take more water, gear, or tools on those rides where you want to be as self-sufficient as possible. Get creative by creating space and move your bottles, add extra cages or strap essentials in smart spots. There are different solutions for different kinds and sizes of frames so dive in and find the ADAPT part that fits your bike and next adventure.
Local cycling legend and bikepacking expert Martijn van Strien (aka @Fernwee) tried the ADAPT system on two very different bikes to see how much he could transform their use through some serious #BIKEHACKING. Watch his video for inspiration and see a few of the setups that are possible.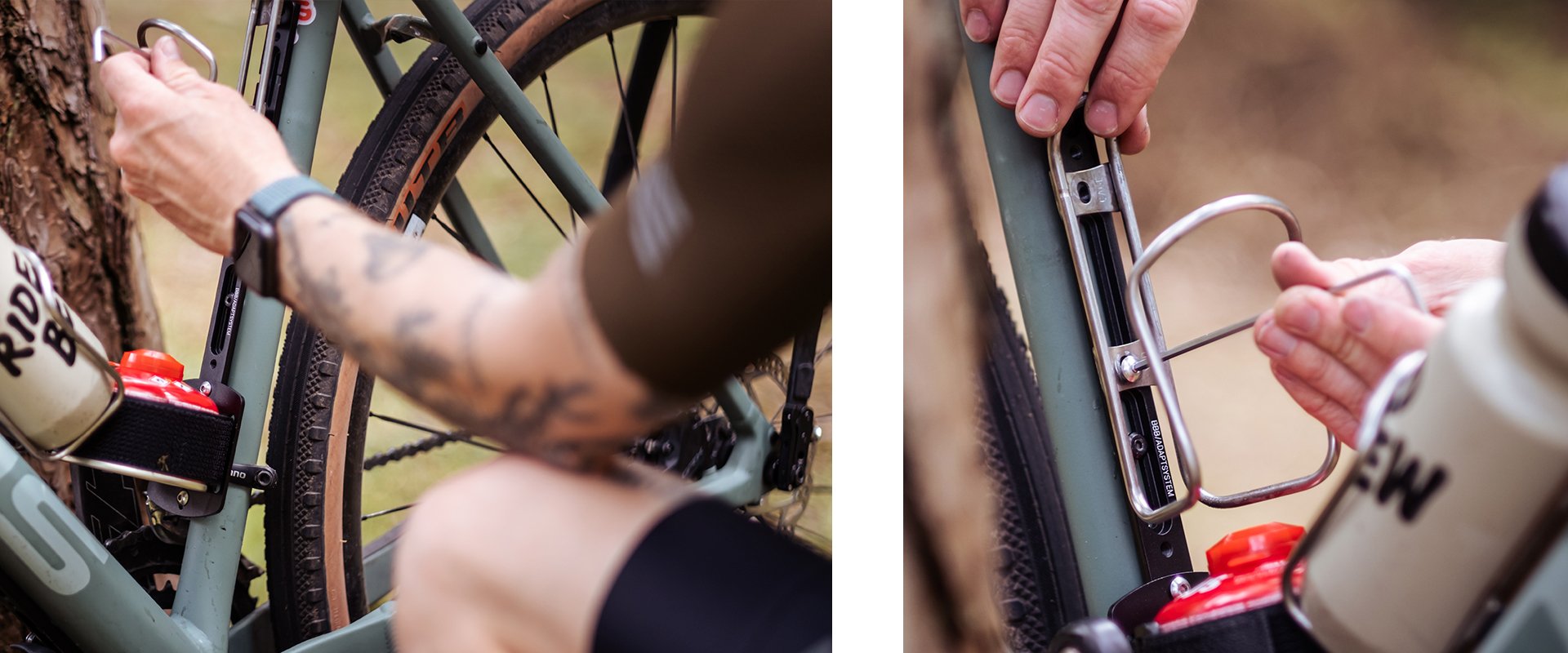 The AdaptRails are an essential #BIKEHACKING part. Find space in your frame, whatever the size. With the AdaptRails you can move bottle cages to create space for more bottles or a frame bag. Add a DualMount to create a one of a kind side by side setup for those long rides without many refueling options. There are three different sizes, so there's always one that fits your frame and packing style.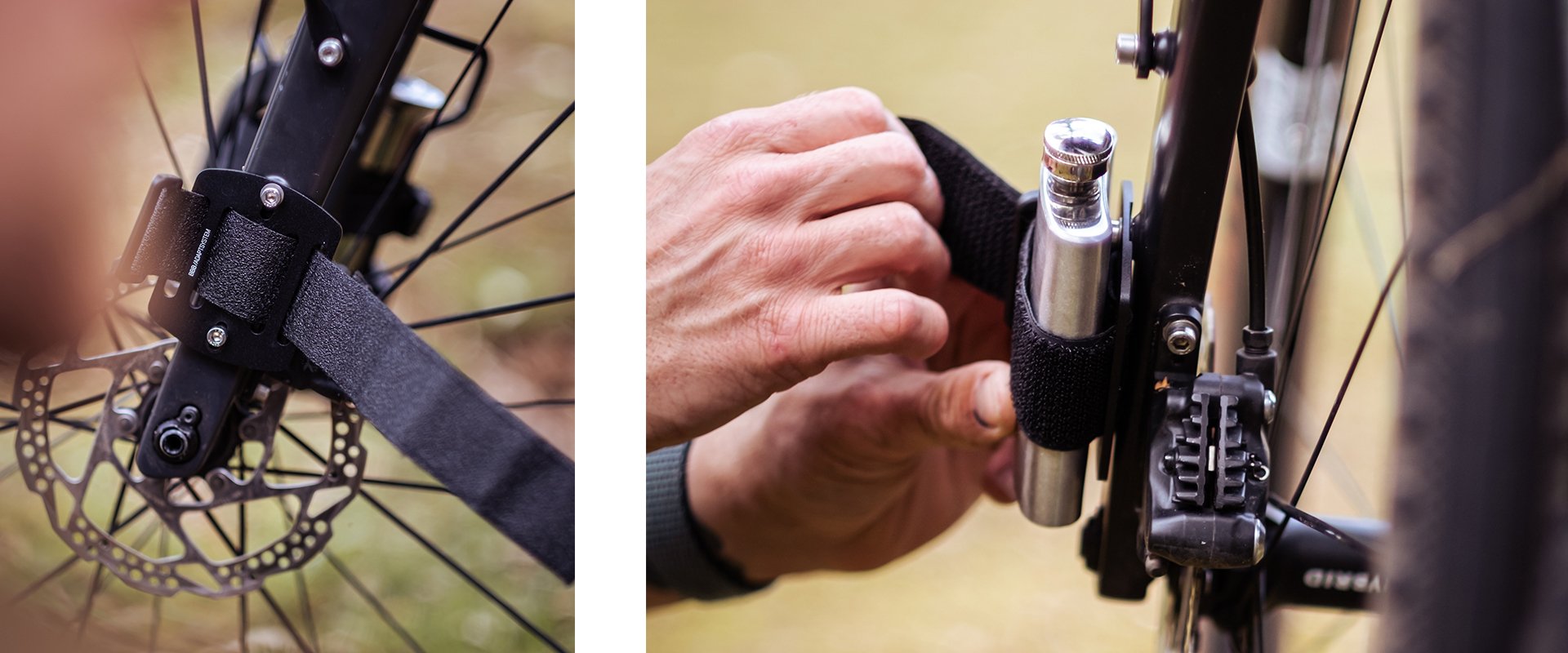 There is more space on your frame than you might think. The StrapPlate opens up a wealth of possibilities. Extra bottles, tubes, tools, pumps, even small camping gear can get strapped to your bike in spots you haven't thought about. You can fix it directly to a traditional mounting point or create even more room when you combine the StrapPlate with the AdaptRail. Like your ride, the possibilities are almost endless.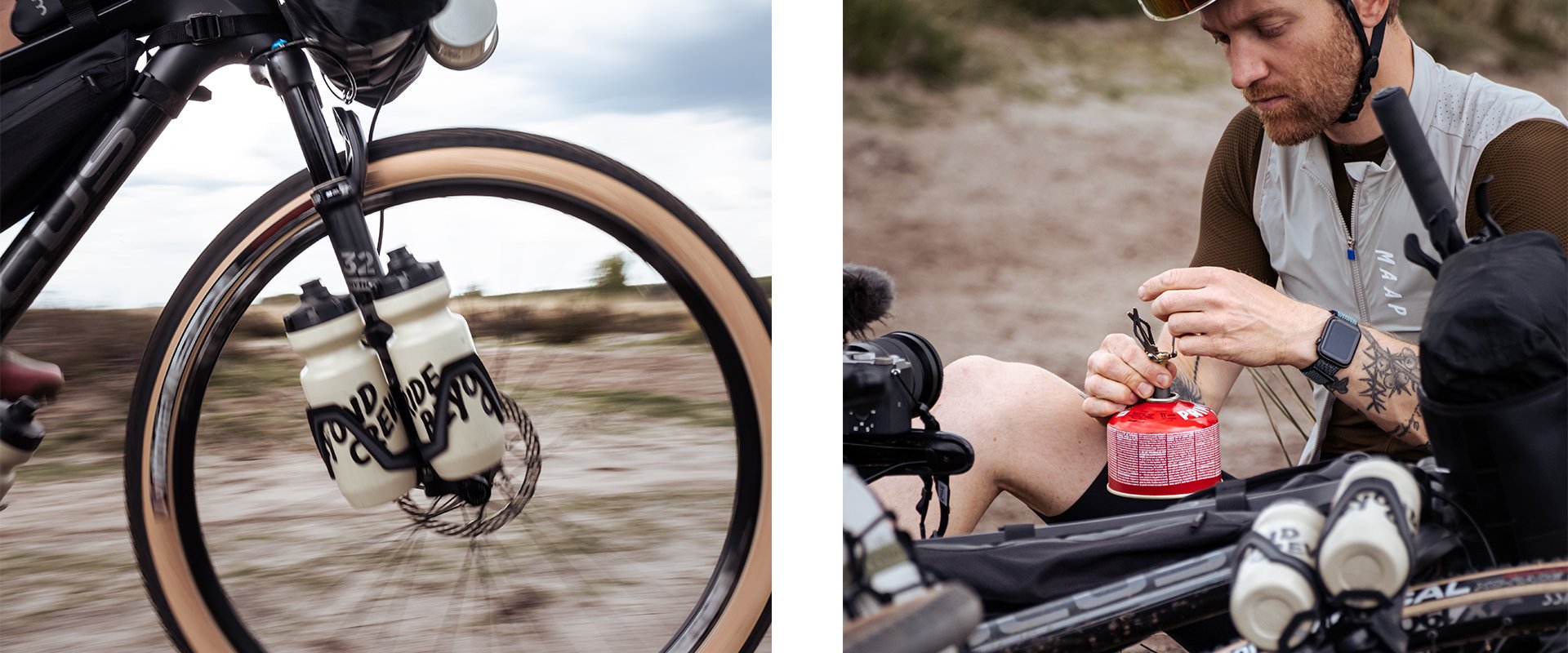 Discover unknown mounting positions, for every frame. The DualMount lets you use bottle cages next to each other, ideal for extending your range when going far is more important than going fast. Or you combine an extra bottle cage with a StrapPlate to mount extra camping gear for example. The DualMount is ideal when you only have a few traditional mounting points but still want to go further from home.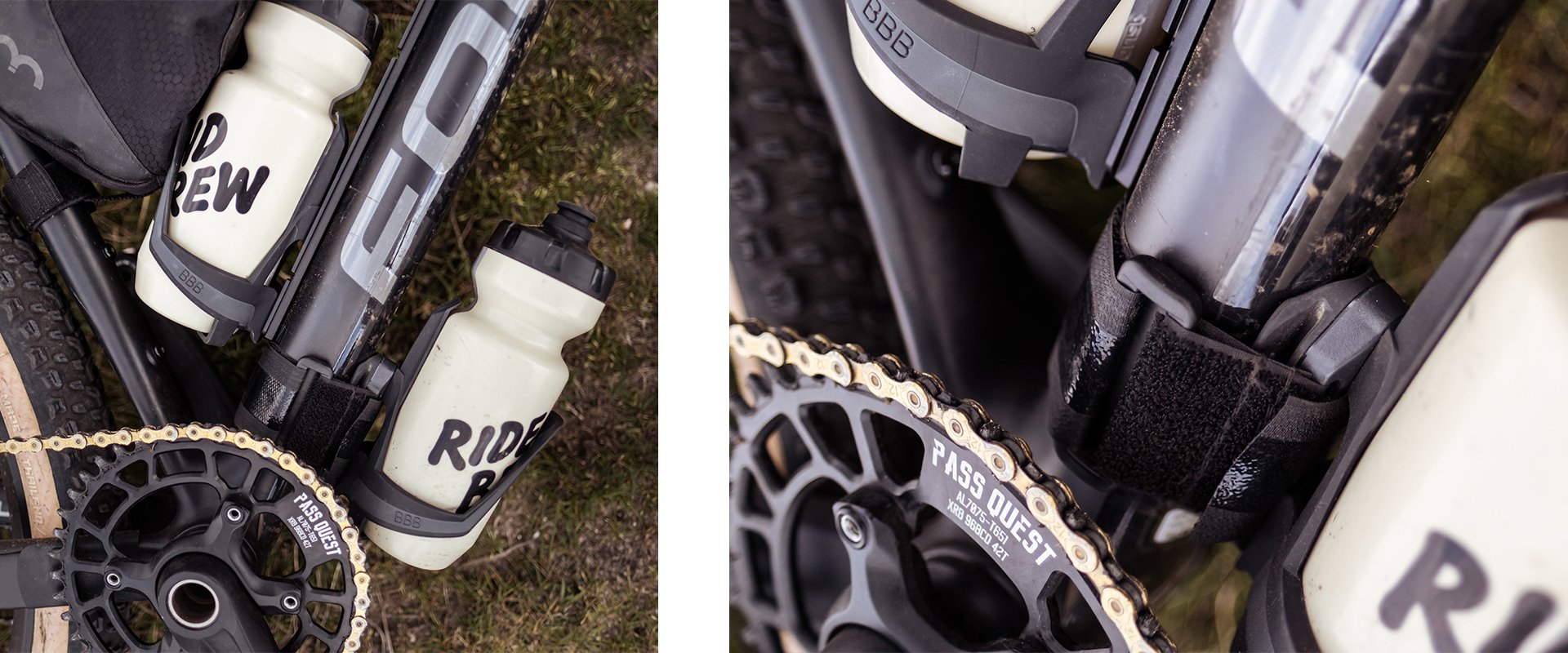 This smart piece of the AdaptSystem turns almost every part of your bike frame into a spot for that extra bottle. A silicon mount combined with a grippy strap can carry that extra water bottle without any worries. It is mostly used on the down tube where road bikes usually lack mounts for an extra bottle holder, but it will adapt to any wider part of your frame. Being flexible takes you further.