Leandra

Nickname
Happiestcycling
Date of Birth
10 / 09 / 1993
Hometown
Sittard, The Netherlands
My name is Leandra, I'm born and bred in the Netherlands and I currently live in Sittard. I'm a bike lover, an adventure seeker, and a sun chaser, but most of all: happiest cycling. I like taking on adventures that challenge me both physically and mentally. Last year I discovered my passion for long-distance cycling with long rides literally all over The Netherlands. I'm fascinated by exploring my boundaries and pushing myself to the limit.
For someone that has only been riding for four years, I have surprised myself with my own capabilities. The 400km ride I did to celebrate my birthday last year, is one of those adventures I would have never imagined myself doing.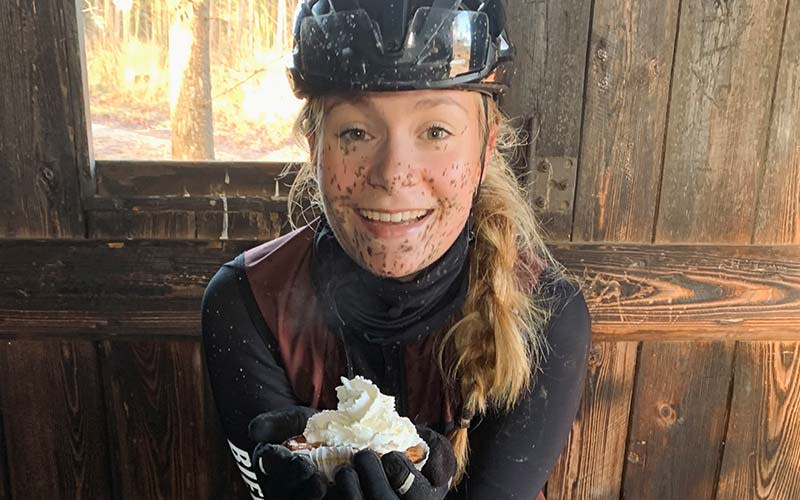 What is your biggest achievement on the bike?
Finding peace and having fun while doing so, that's my biggest achievement. When riding my bike(s), I feel at ease. It's one of the main reasons why I ride in the first place. No matter what adventures I'll embark on in the future, finding peace always will be my biggest achievement on the bike.
What is your biggest cycling goal?
Biggest ever? Not sure. Biggest cycling goal for this year? Finishing the Race Around The Netherlands.
What is your favourite place or route to ride?
There's one absolute favorite place in the area I live: it's a hill called Camerig. When having a rough day, I would head out on my bike and I would somehow always end up there. I left so much anger, frustration, and sorrow pedaling up that hill. At the top of the hill, I would always stop to catch my breath and take a moment to appreciate its beauty. It's the coordinates of that spot that I got tattooed on my ankle.
If you could choose one place in the world to cycle. What place would it be?
Any place that invites me to explore more, to ride more, to push my boundaries, and to have fun. If there's one thing I learned, it's that there's beauty to be found in every place.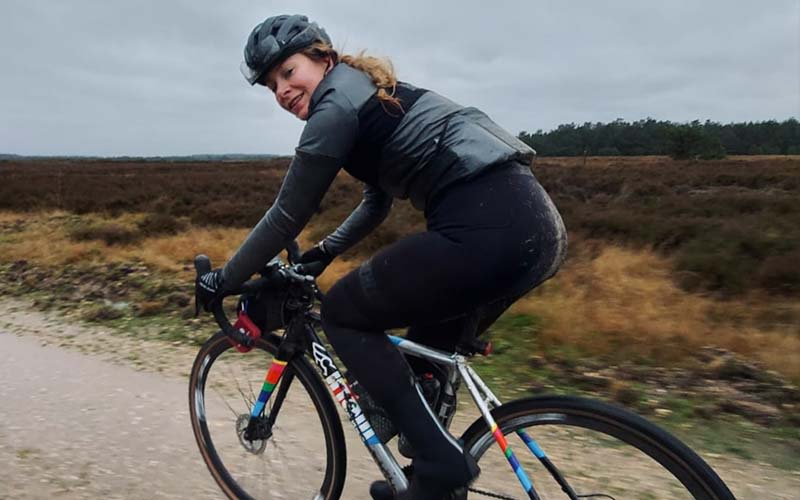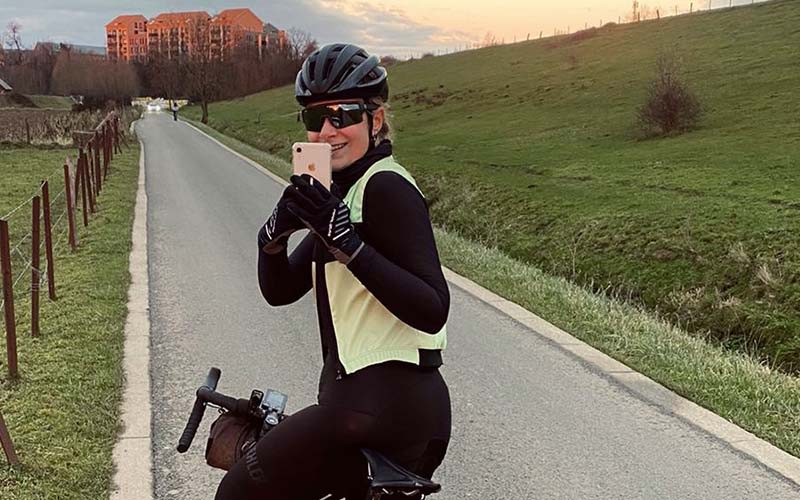 Who is your favourite cycling buddy?
Tough question, it's hard to choose. Although I like to train by myself, I love doing rides with other people. I think it's a great way to meet and get to know new people. After last year's adventures, I can really only say Manon is my favorite cycling buddy. We met in summer 2019 after getting into contact through Instagram. It didn't take me long to convince her to do all sorts of crazy challenges with me. Our friendship grew with every ride we did and I can honestly say she's one of my dearest friends.
What is your favourite BBB product? And why?
I really like my Fuse glasses. I absolutely love the fact that switching lenses is so easy. On long adventures, when riding from dusk till dawn, it only takes me a few seconds to change my sunglasses in clear glasses. And above all, they make me look incredibly cool.