Maartje Maria
Triathlete & Ironman to be
Maartje is 25 years old and we can call her a real sports junkie. She loves to push herself to the limit and go on till she reaches the ultimate result. Since her first triathlon in 2016 there is only one goal for her, to become an 'Ironman'. Something that needs to happen at the end of this year in Busselton, Australia.
Cycling is a very important part of realizing this dream, and for Maartje the perfect way to challenge herself while finding peace as well. BBB Cycling is supporting Maartje in achieving her cycling goals and being successful in what she is aiming for. In daily life Maartje works as a sports physio and she writes blogs about her vegan triathlon journey.
"I will have to push all my boundaries to achieve my goal to become an Ironman, but I believe I can make this dream come true."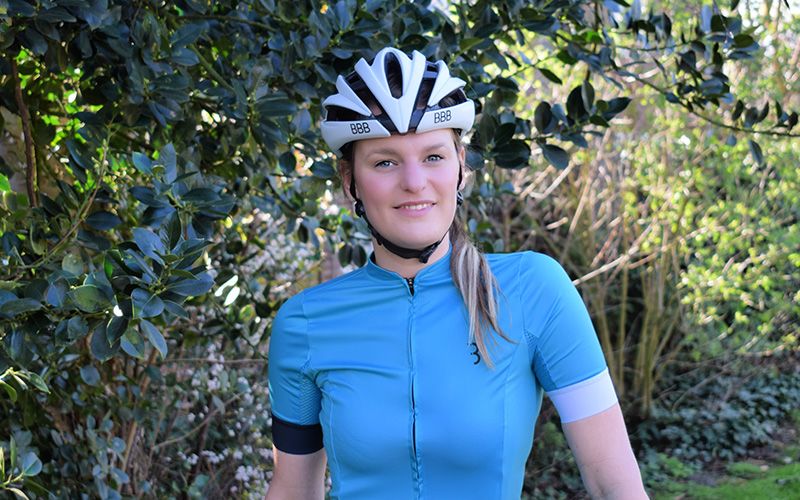 What does 'Part of your ride' mean to you?
What are your cycling goals?
The glasses of Maartje
The jersey of Maartje