MTB + Road + Urban
/
BBL-73
ART-2 and Sold Secure Silver certified
With 8 mm x 25 mm hardened steel bars to make it extremely strong
The smart bracket system allows you to mount the lock almost anywhere on your bicycle frame
Soft coating protects your bicycle's paint from chips and scratches
SecureFold ART2 Lock
Our most safe folding lock with 8 mm thick hardened steel bars
The SecureFold Lock is one of our best protections against anybody who might want to take your bike for a ride. This extremely though lock with 8mm thick hardened steel plates is ART-2 and Sold Secure Silver certified, which allows you to get your bike covered by insurance. No thief will even try to break through this lock. The though steel plates are rubber coated to make sure the lock won't scratch your bike frame. With this lock on your bike, you can enjoy whatever you are doing without your bike in sight.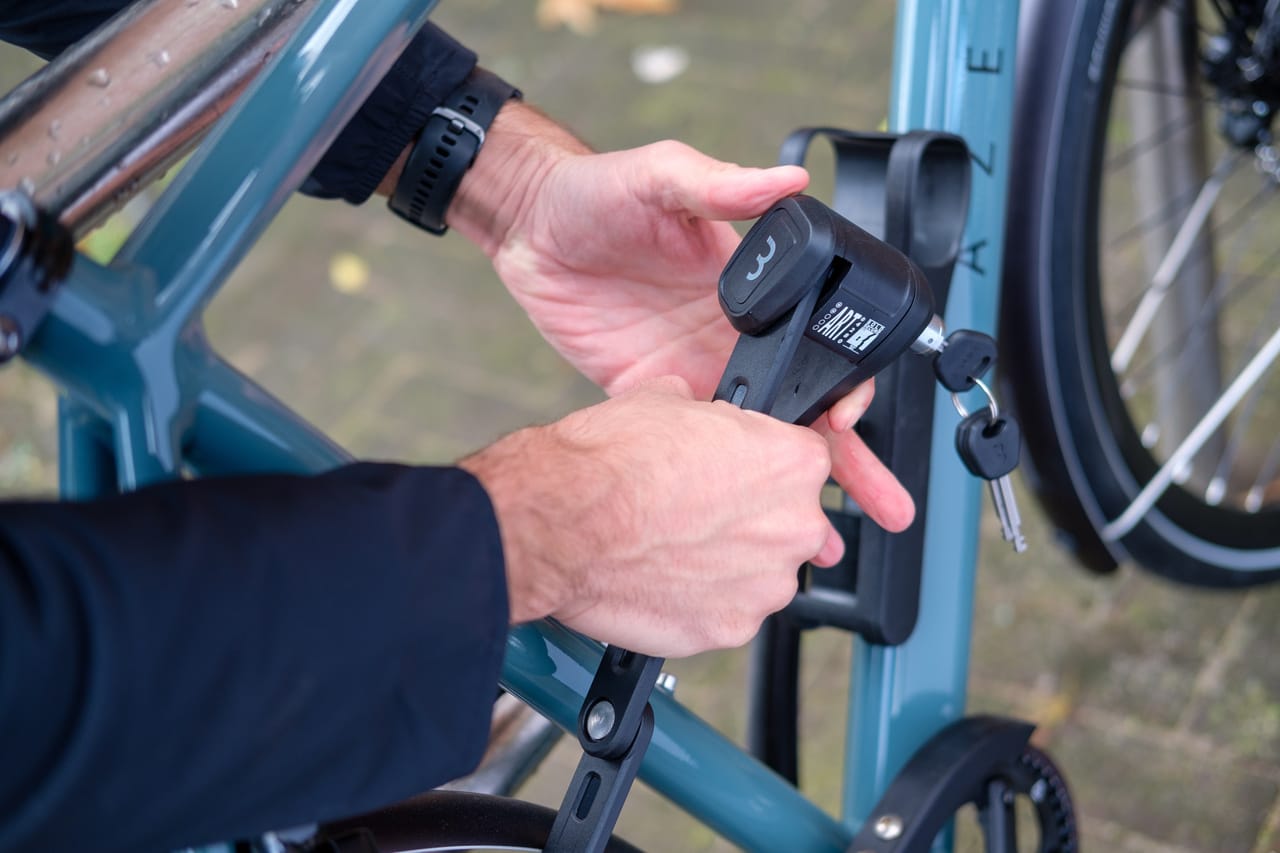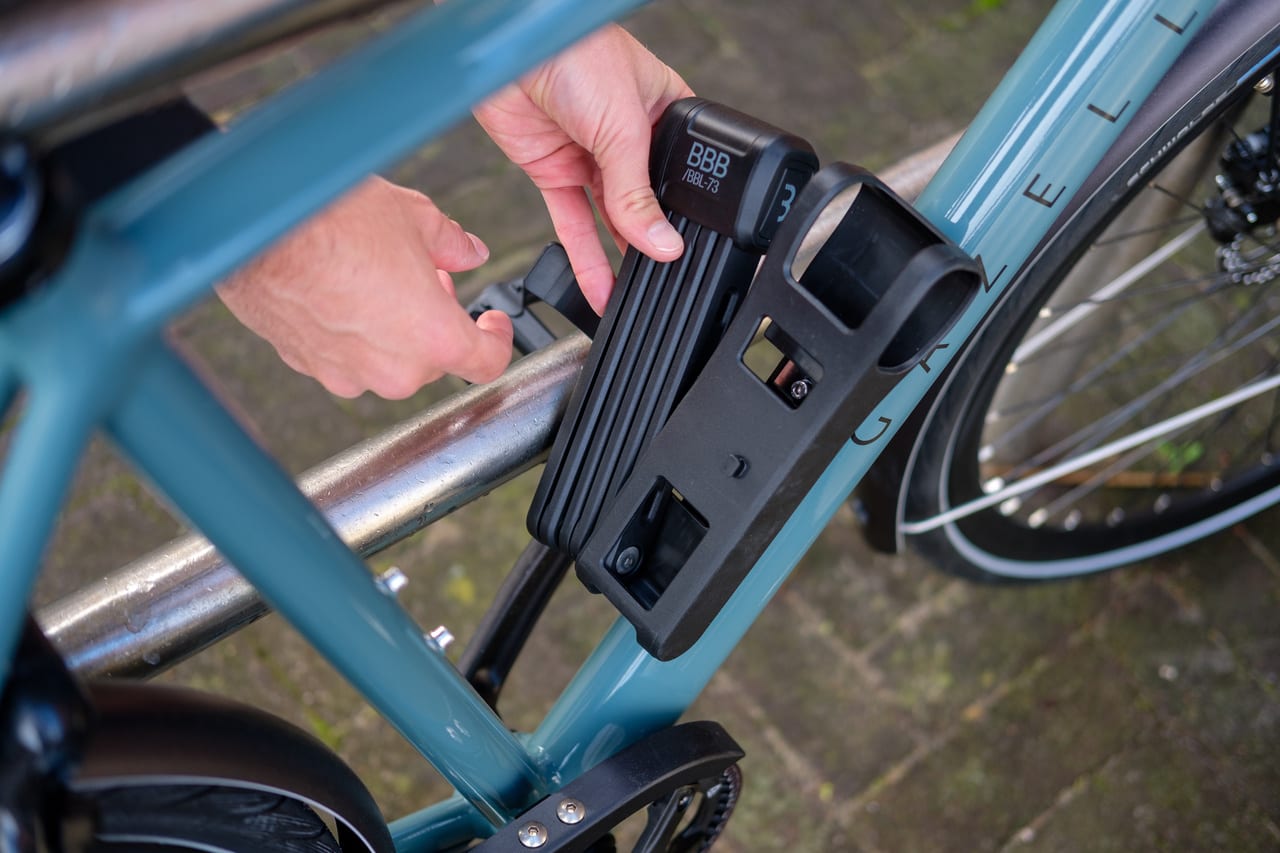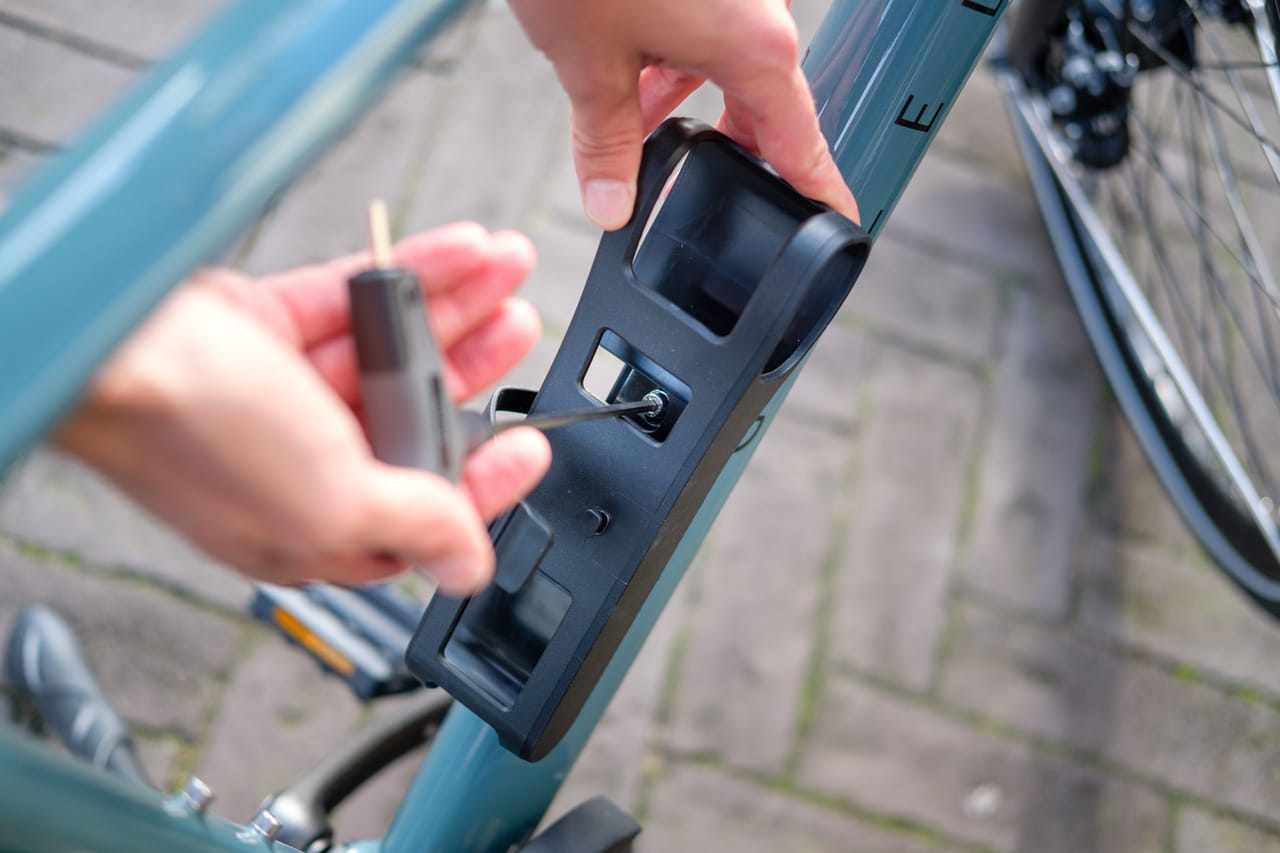 Complete protection
This lock is certified with the ART-2 and Sold Secure Silver label. A lock that allows you to lock your bicycle with peace of mind.
Hardened steel
A lock made of 8 mm thick hardened steel that makes it extremely strong and a soft coating to protect your bike from scratches and damage.
Smart bracket
You also want to be able to store a lock on your bike without worrying. The lock comes with a bracket that allows you to easily store the lock on your bike.
Specifications
Weight (Kg)

1.6

Length (mm)

900

Adjustable code

No

ART certification

ART-2

ART-certified

No

Material

Hardened steel

Lock type

Folding lock

Mounting bracket

Yes

Protection sleeve

No

Sold Secure certification

Silver

Keys included

3

Thickness (mm)

8

Colors

black

Locking system

Key
Features
See all features