Gloves
/ Size guide
The size of your gloves depends on your physical structure. This gloves sizing chart gives you an appropriate explanation on how to find gloves in the right size.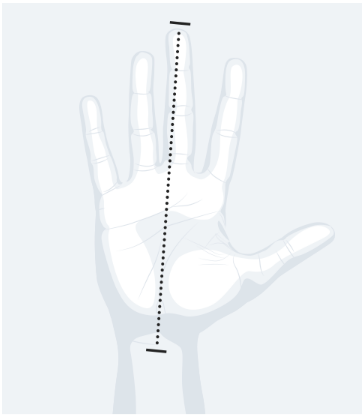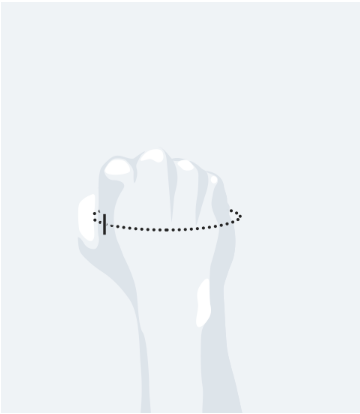 Step 1
/ Measurement
To determine the right glove size you need to measure the length and diameter of your hand as illustrated in figure A and figure B.
Figure A
Measure from the tip of your longest finger to the base of your palm at the wrist to determine the length of your hand. This is your hand length measurement.
Figure B
Wrap the tape measure around your hand at the widest part of the palm and make a fist before taking the measurement. This is your hand width measurement.
---
Step 2
/ Determine glove size
Use the measurements of your hand to determine your glove size in the gloves sizing chart. Remember that this gloves size chart is a reference, based on the average BBB glove. We offer a wide range of gloves in different styles and materials. To find the best fit and comfort, we recommend you to try out a glove before purchasing.
Size Inches
Size Centimeters