MTB + Road + Urban
/
BFP-27JV
Extra long floor pump
Accurate 3 Inch dual-tone pressure gauge displays both bar and psi
DualHead 3.0 pumphead with thumblock lever
Ergonomic "boomerang" type handle, natural pumping position for increased pumping power
Steel barrel and steel foot for extra stability
91 cm high pressure rubber hose
AirSteel Jumbo Visma Floorpump
The AirSteel has many strong features that give the pros of Jumbo-Visma the opportunity to always fill their tires with the right amount of air.
We can't give you some steel muscles, but a steel bike pump is pretty close. The pros of Jumbo-Visma also rather spend their powers in the peloton so they need an easy solution to pump up their tires. The AirSteel gives you the strength to pump up these tires easily. It is the steel shaft and foot that are exactly what you need. The big and accurate gauge shows you the pressure you are putting in your tire, and the Dualhead 3.0 pumphead makes sure your hands don't get hurt while taking the pumphead of your valve. Pump up your tire and make those steel muscles yourself!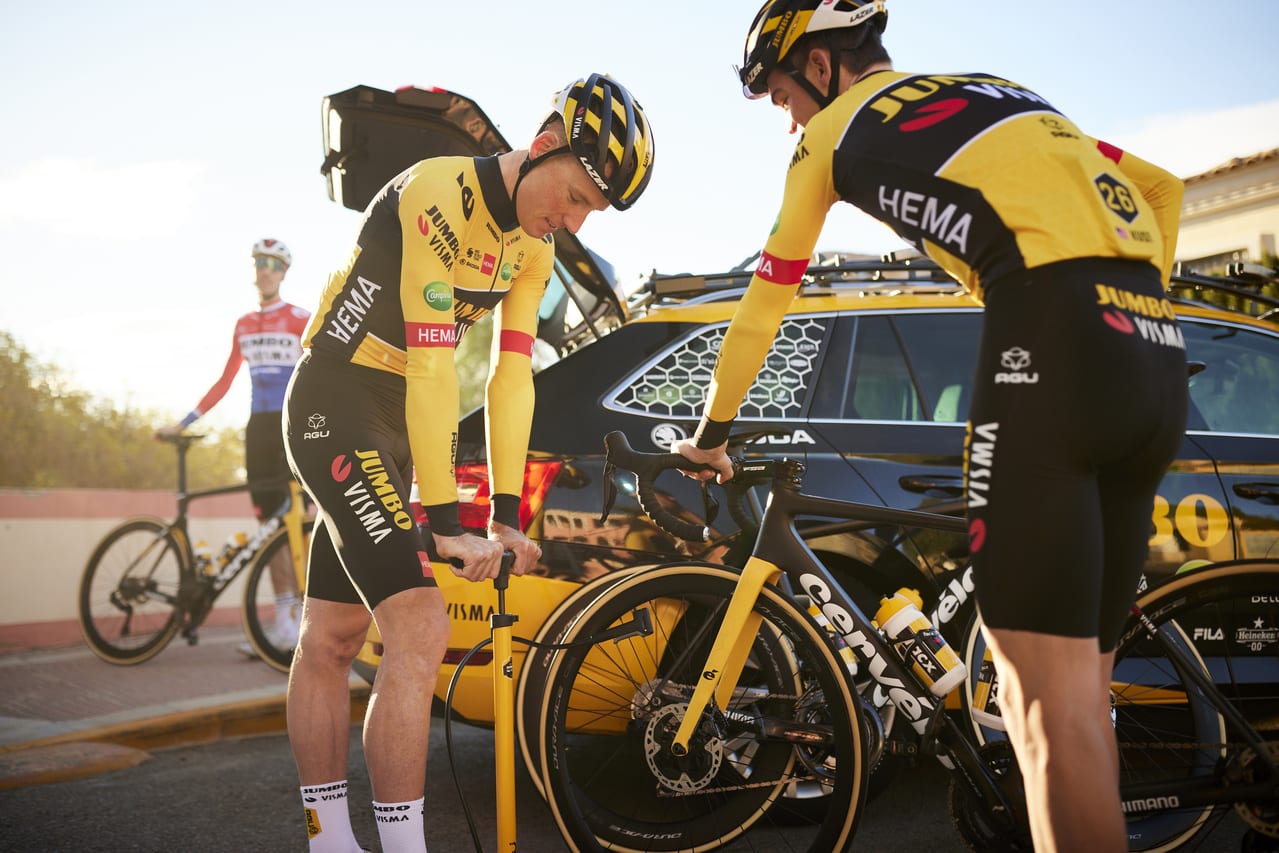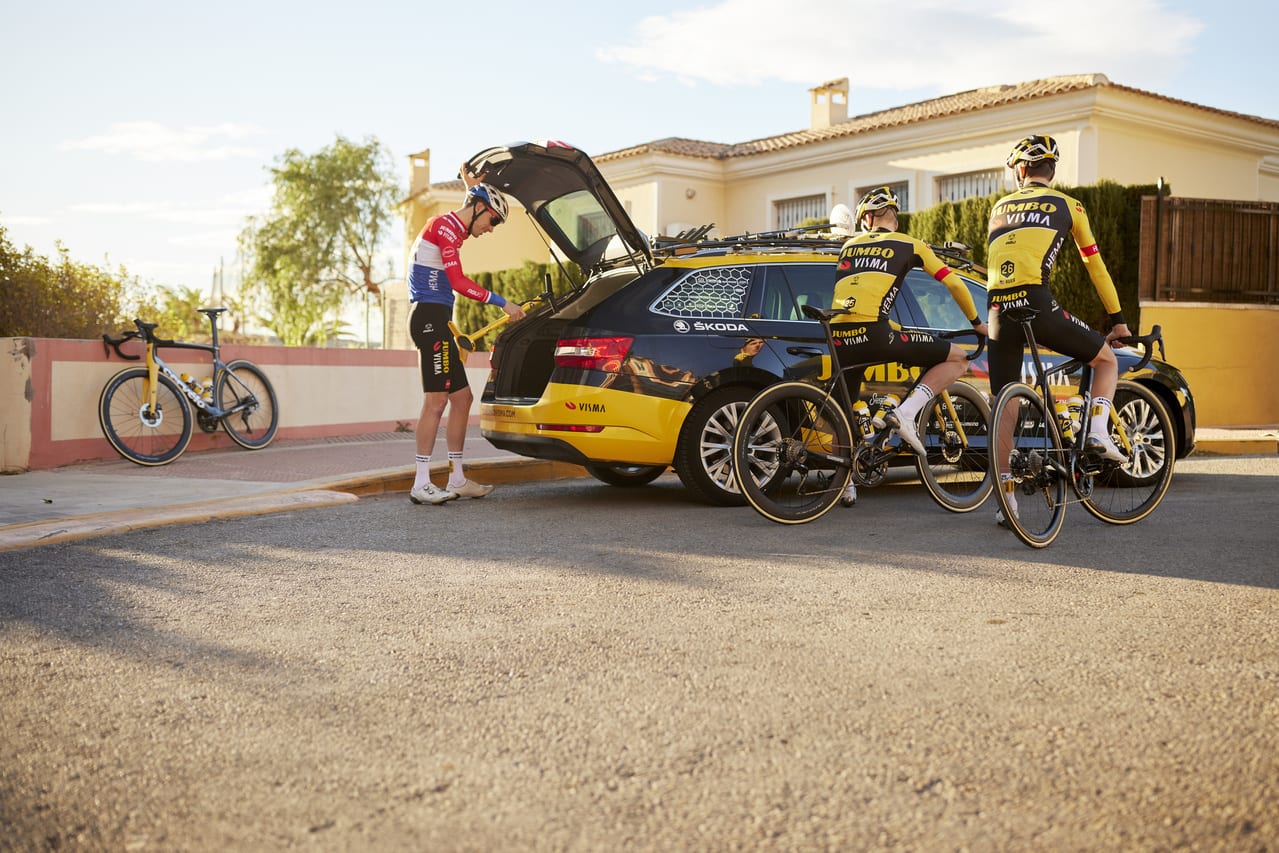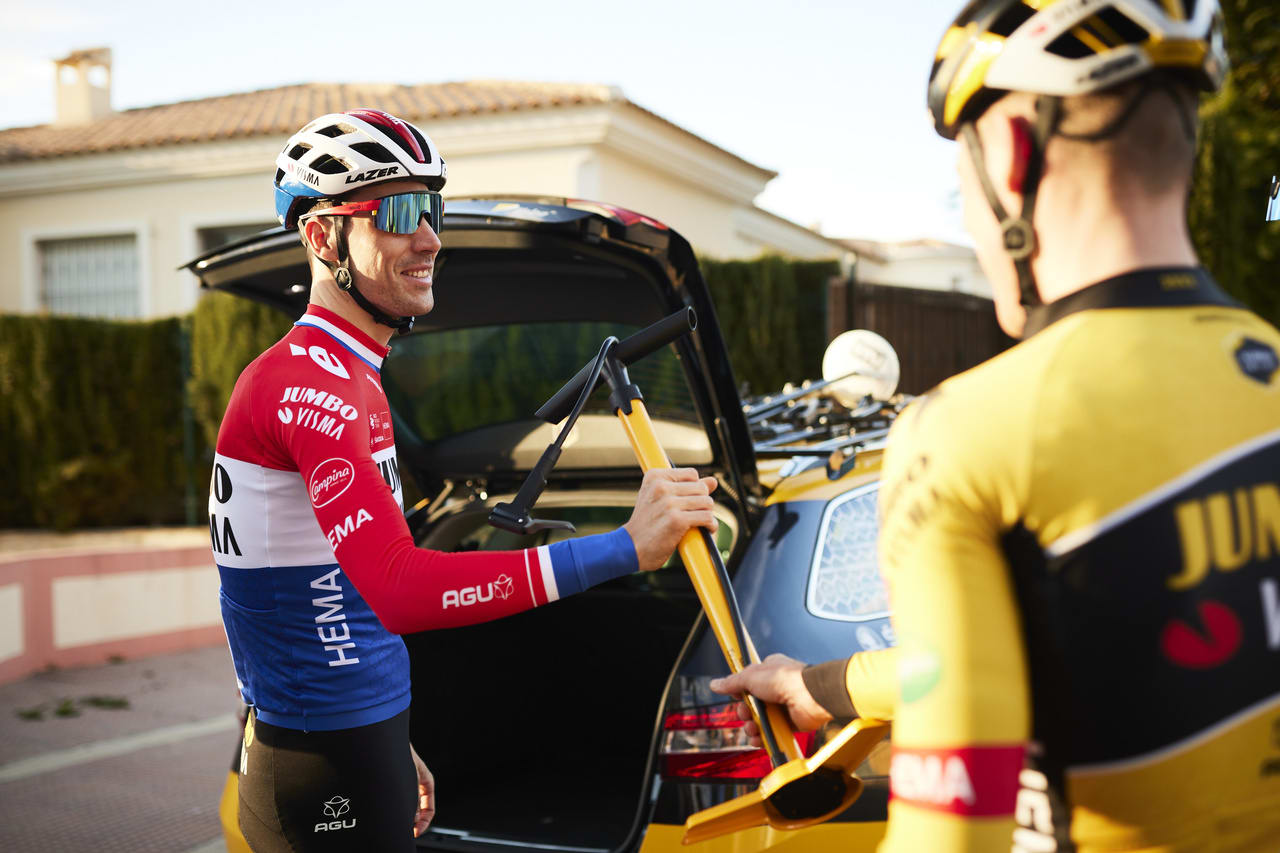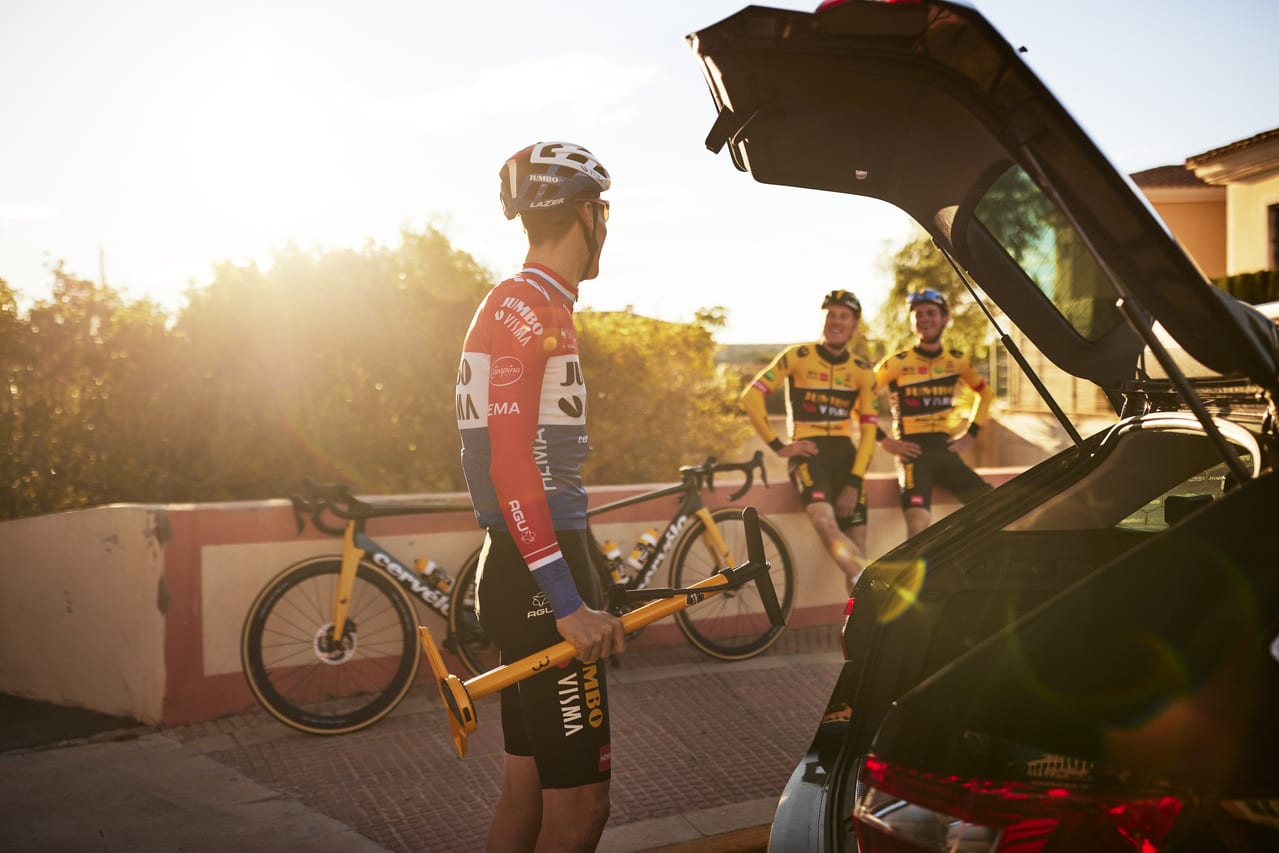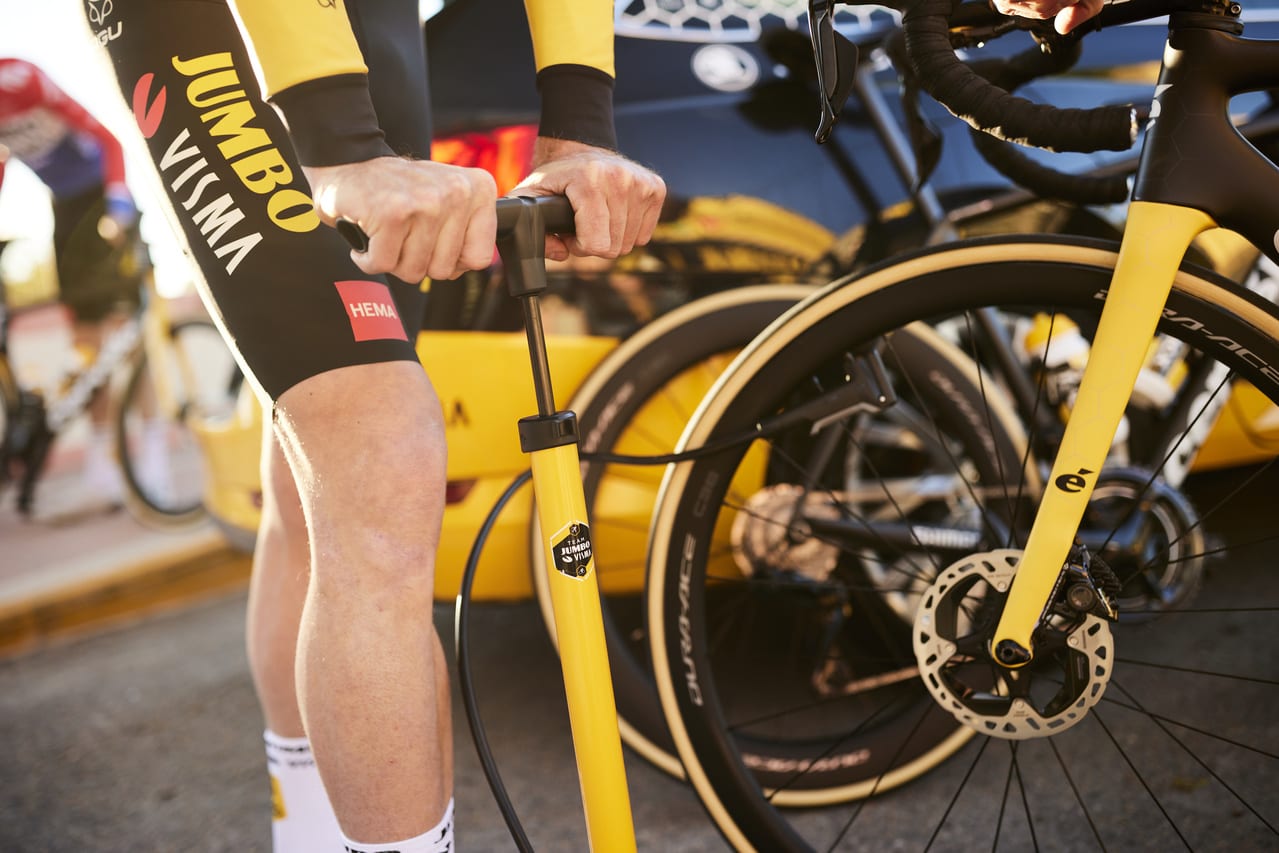 3" pressure gauge
Accurate 3 Inch duo-tone pressure gauge displays both bar and psi.
Ergonomic handle
Ergonomic "boomerang" shaped handle which allows a natural position for your hands to provide pressure on the pump.
Stability
Extra long floor pump with steel barrel and steel foot for extra stability and use in heavy duty environments.
Replaceable pumphead
A replacement pumphead available for all BBB floorpumps (except BFP-31/35)
Specifications
Max. air pressure (Bar)

11

Pressure type

High pressure

Colors

Jumbo-Visma yellow

Base material

Steel

Max. air pressure (PSI)

160

Type pumphead

DualHead 3.0

With gauge

Yes

Telescopic

Yes

Material

Steel

Compatible valves

Dunlop, Presta/French, Schrader/Automotive

Valve connection

With hose

Type gauge

Analog
Features
See all features