Bicycle lights explained: modes
26 May. 2022
Modes
In our series of blogs about lights we explain several aspects that determine the quality of lights, some technical terms that are important, and we give you some in-depth information about our lights.
In this blog in our series we will explain a bit more about the different modes that our lights have. All our lights have a series of modes that change the lumen output of the light. This makes a light more versatile as you can use it in different situations where different light demands are required.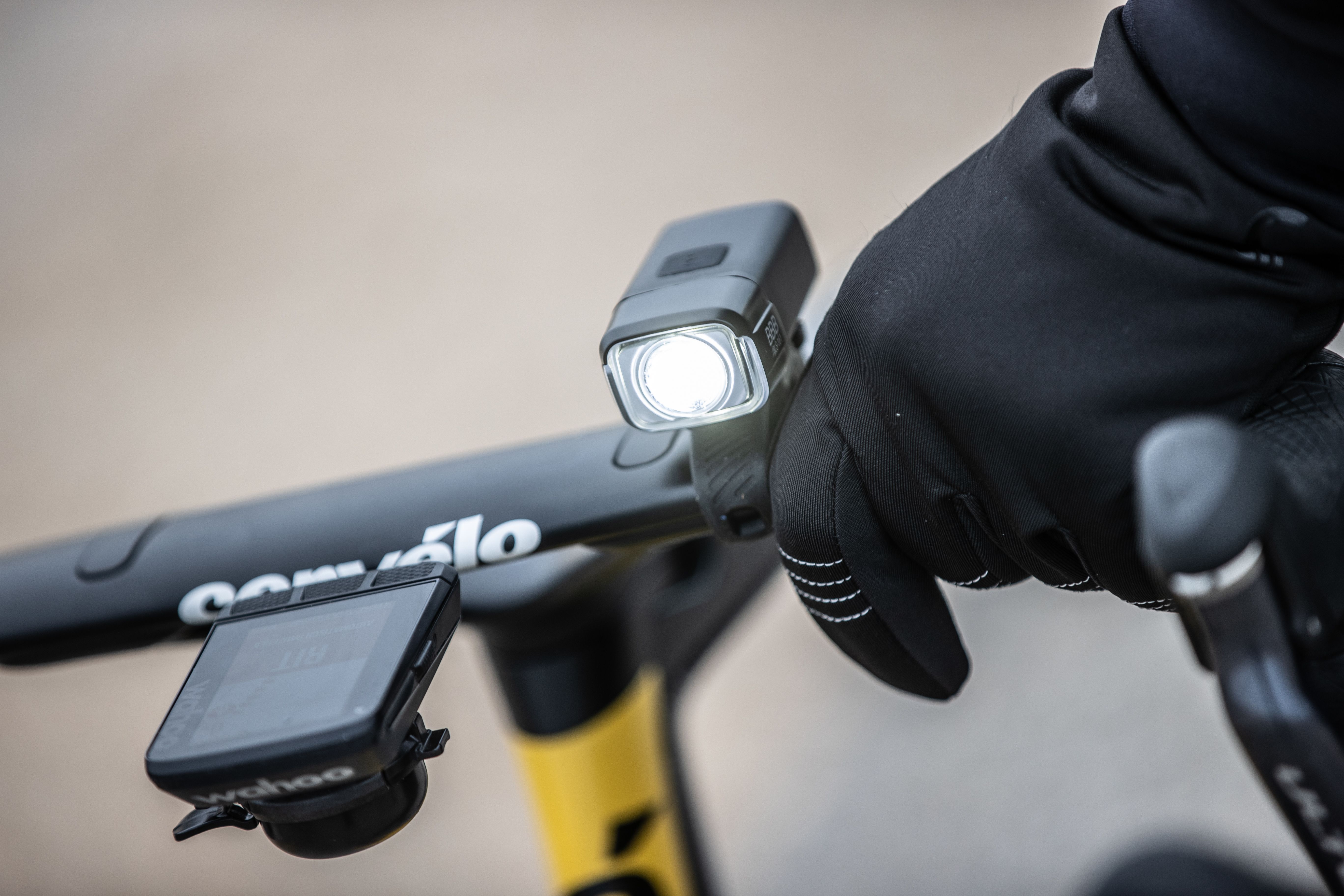 What do different modes do?
The different modes on a light change the lumen output. For example; a light has a maximum lumen output of 500 lumen in its highest mode. In addition to this, the light may have a medium and low mode of respectively 250 and 100 lumen.

A high lumen output means also a higher energy consumption, which causes your battery to run out quicker. It can be quite handy to be able to switch to a lower mode to reduce energy consumption and thus have a longer run time. On the other hand, sometimes you just need a lot of light to be able to safely ride your bike. Different modes on your light allow you to switch easily and adjust your lights to your needs. This way, you are well-equiped in every situation!
Low mode
This is often the lowest lumen output of a particular light. The low mode is often used in well-lit situations like riding through the city or on lit roads. Turning your light to this mode saves a significant amount of energy which results in a longer runtime.
Standard mode
This is often a nice in-between lumen output. It is an abundance of light to become visible for other traffic in well-lit situations. Besides, in this mode you will be able to see the road ahead of you and still save some energy to increase the runtime to keep riding your bike in the dark.
High mode
The high mode is perfect for dark situations, to see and to be seen. This is often the highest lumen output a light can produce. The runtime will be reduced, but light coverage is optimal and you will be very visible for other traffic! No possibility of missing any obstacles anymore.
Overview of the modes
The three standard modes are explained above, but that's not all. Some of our lights have a range of extra modes available. To get a quick overview of what modes your preferred light has, take a look at our highlighted features on the product page where you will find a similar table as shown below. Here, you can easily see what modes are available on a light, the corresponding amount of lumen, and the runtime of the light in that mode.
Other modes
Boost mode
Flash mode
Daylight flash mode
City mode
Conclusion
And with that you have gained a little bit more knowledge about the different modes lights can have and why these are so handy to have on your light. All our lights are designed for a specific range of situations. The different modes on these lights are composed to match the situations a light is most suitable for. Take a look on the product pages of our lights and get some more information about our different models. If you want to learn more about our lights, read the buyer's guide and our other blogs in the series 'bicycle lights explained'. You will not be disappointed!