MTB + E-MTB + Road + E-road + Urban + E-bike
/
BPD-62
Pedal with two functions. One side is SPD compatible and one side is platform for flat soled shoes
Platform side with pins for extra grip
Durable matt black aluminium body with CrMo spindle
Maintenance-free sealed bearings
Adjustable tension
Inc. SPD compatible BBB Click&Go cleats
DualChoice Trail MTB Pedal
Performance oriented DualChoice pedal
Not sure what you want? Or you just know that you want two options on every ride? Go for the DualChoice and have on one side the choice for the SPD system, and on the other side a normal pedal you can use with normal shoes. The grip pins give you grip on your normal shoes, even on the most rough terrains. Use this pedal on your bike to commute and later to go for a good training, or any other combination you want to make. The choice is all up to you, we provide you both.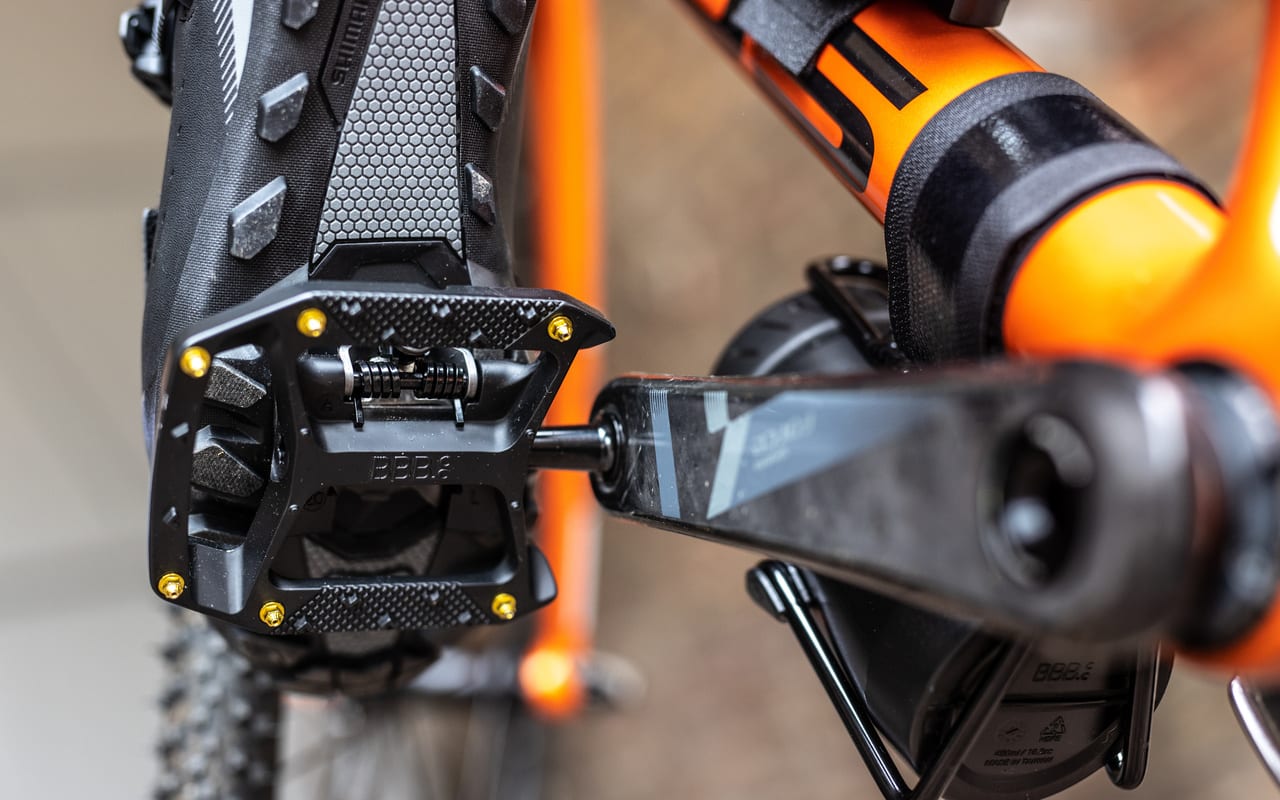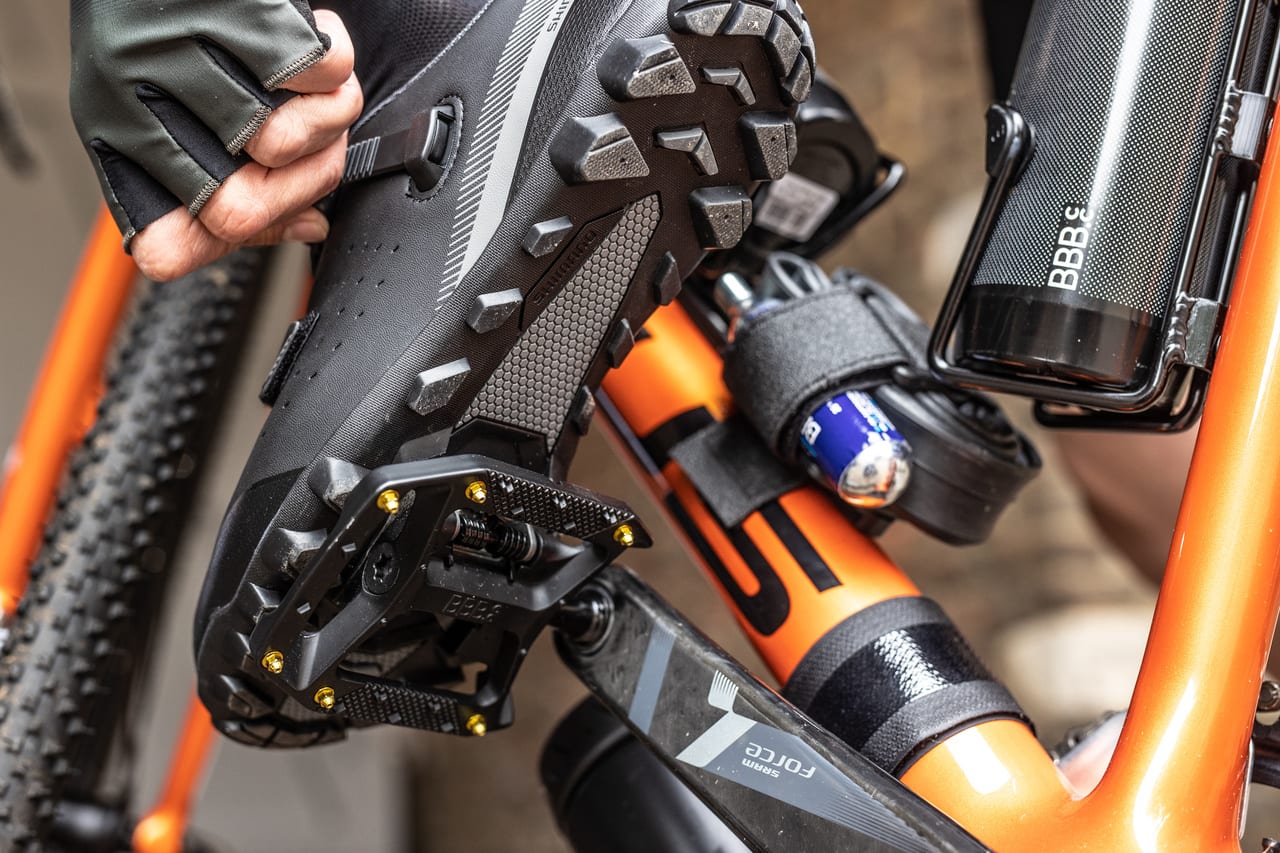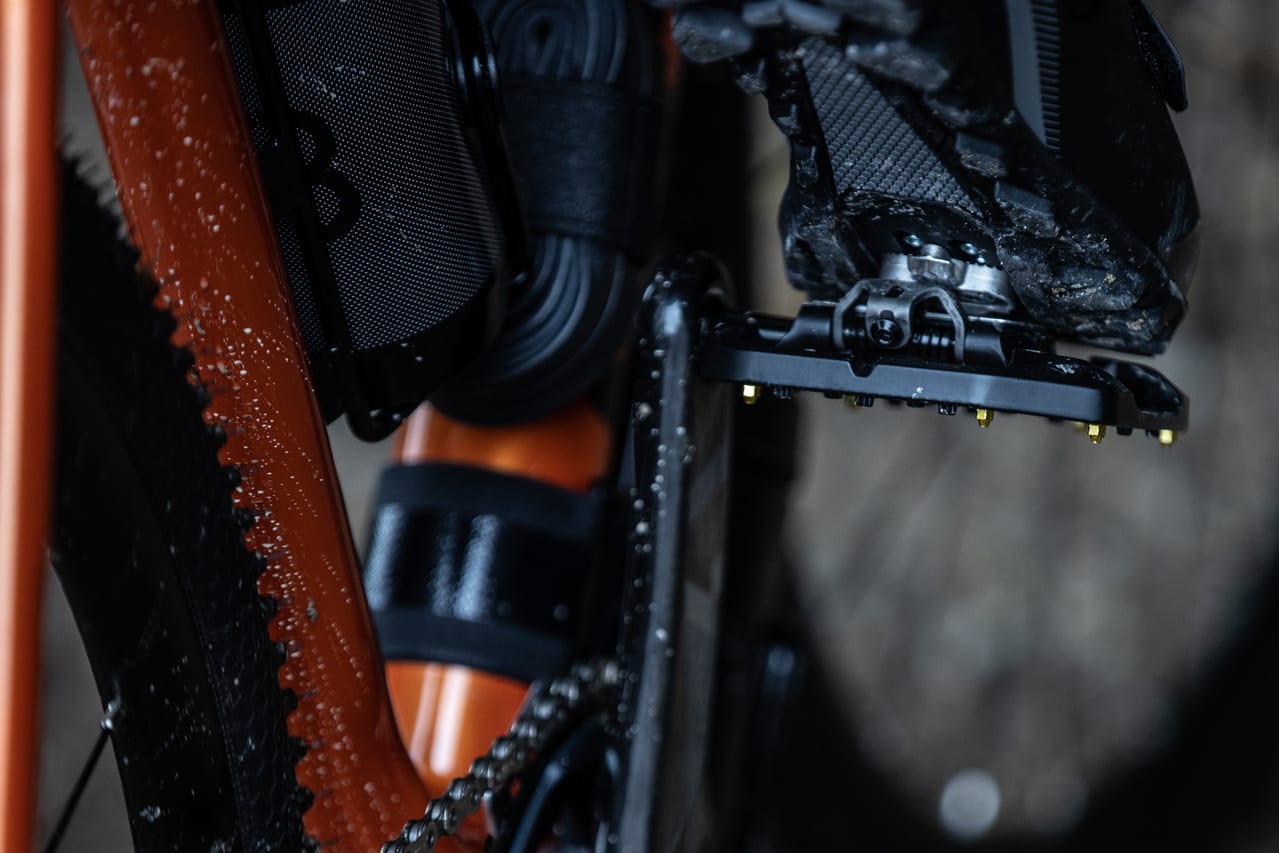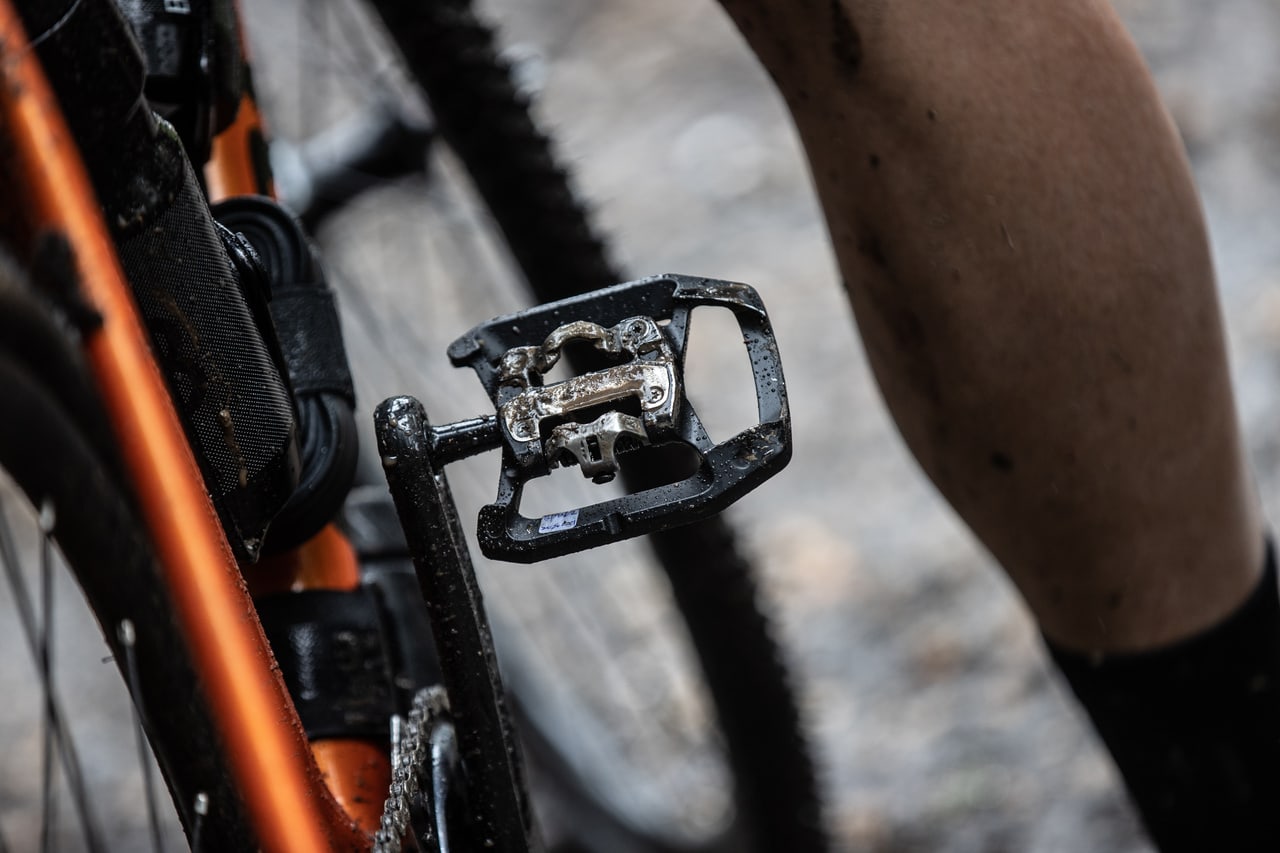 Two functions: platform
Platform side for when you want to ride your bike with sportive flat soled shoes, with pins for extra grip on the pedals.
Two functions: SPD
The other side is SPD compatible, suitable for the rider who prefers to ride with clipless pedals. Adjustable in tension. The pedal comes with cleats.
Aluminium body
Durable matt black aluminium body with CrMo spindle
Specifications
Weight (g)

412

Colors

matt black

Removable pins

Yes

Bearing type

Cartridge ball bearing, Cartridge needle bearing

Including cleats

Yes

Reflectors

No

Toe clip compatible

No

Pedal type

One Side Clipless

Material pedal body

Aluminium

Shaft material

CrMo

Mounting system

Allen key 6mm

Clipless system

SPD