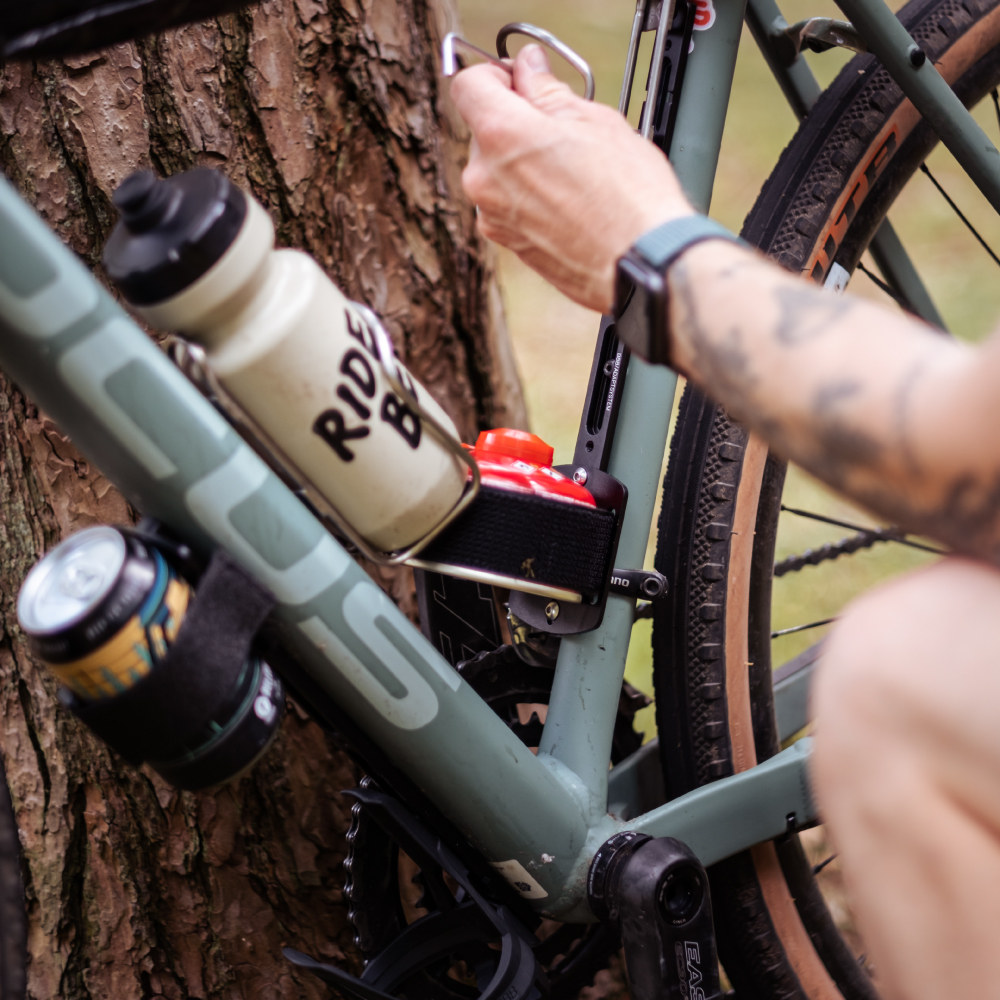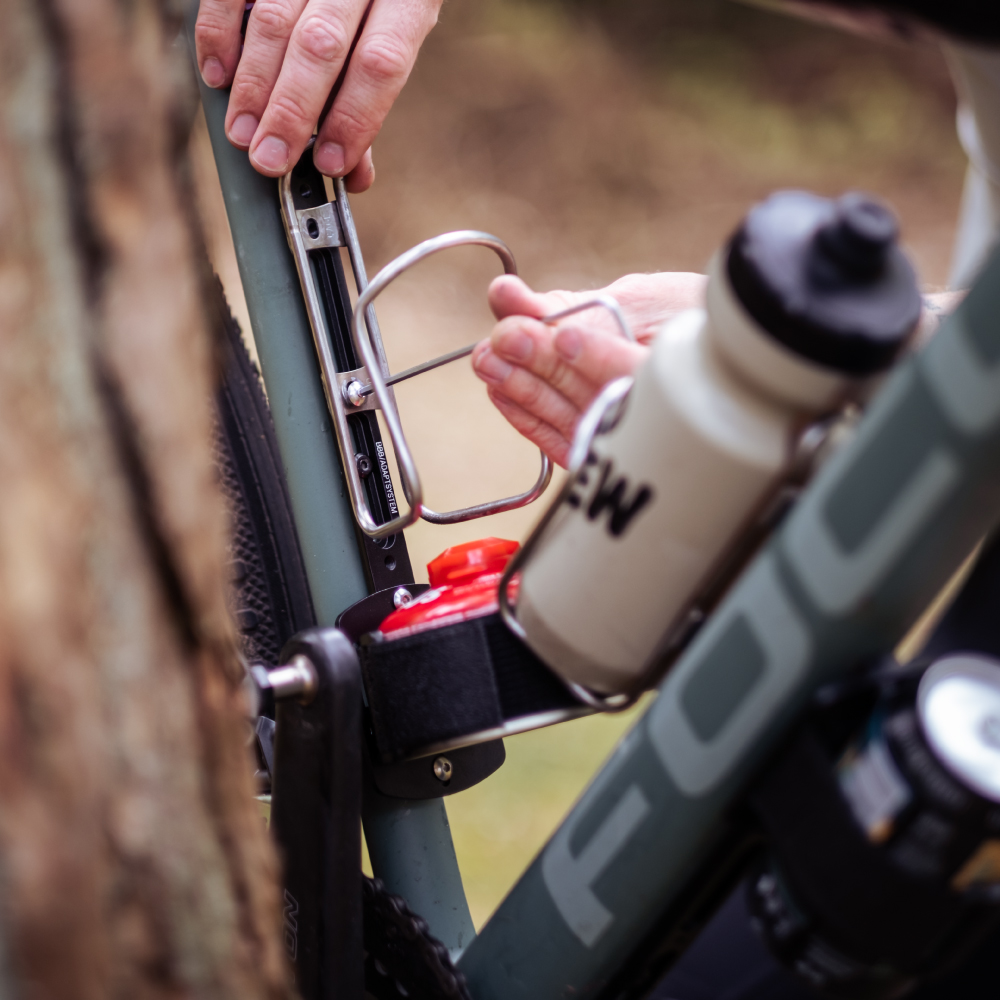 AdaptRail
The AdaptRail is your friend for the quick and easy adjustments of your bottle cage position. Available in three different sizes for bigger or smaller adjustments. With the AdaptRail S you can change your bottle cage position so that your can reach your bottle easier, or go for the large version and make even room for a framebag, second bottle or whatever else you can think of. Think about all the clever combination you can make, together with the DualMount or StrapPlate. The possibilities are endless.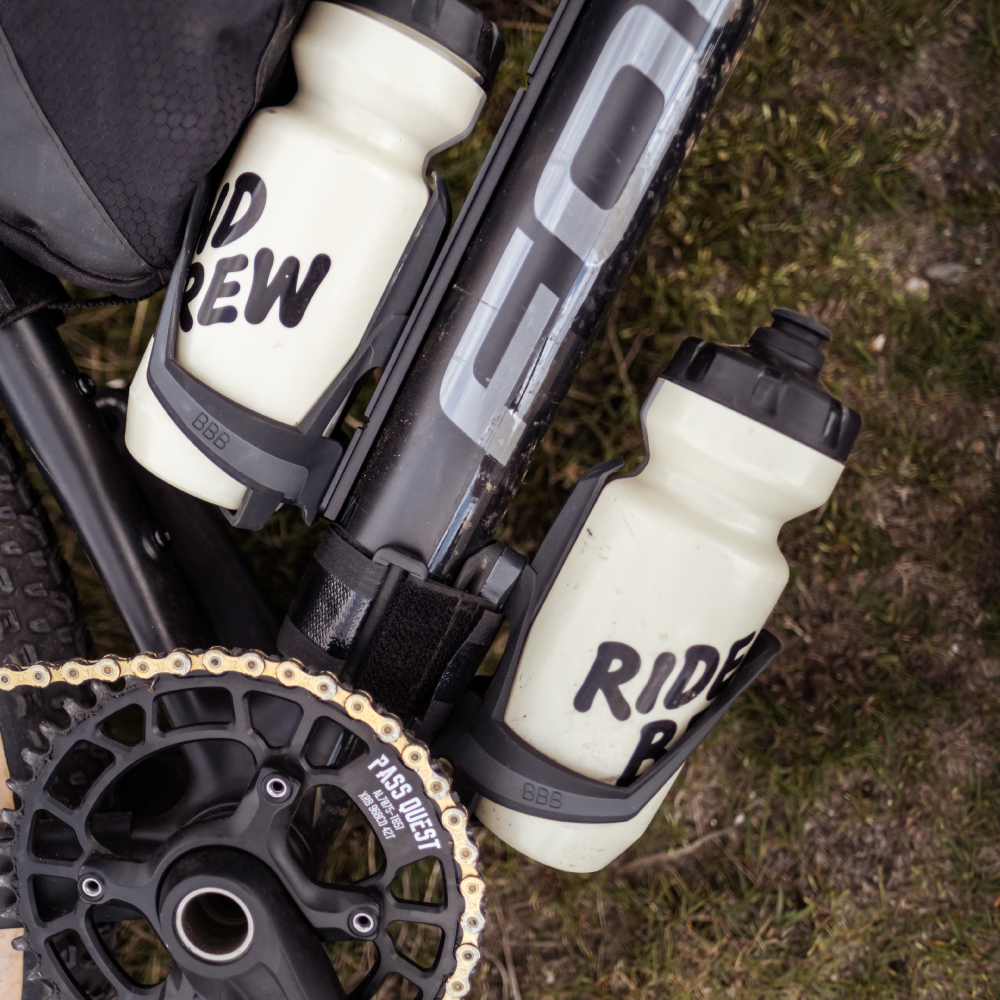 HaulerMount
Immediately ready to use! Strap the HaulerMount around any tube of your frame and you have an instant additional bottle cage mount on your bike. Use it for some extra water or to take a tool bottle with you. Easy to use and easy to change position. The HaulerMount is compatible with the StackRack, StrapPlate and AdaptRail for a wide variety of functions. Think about all the amazing combination you can make!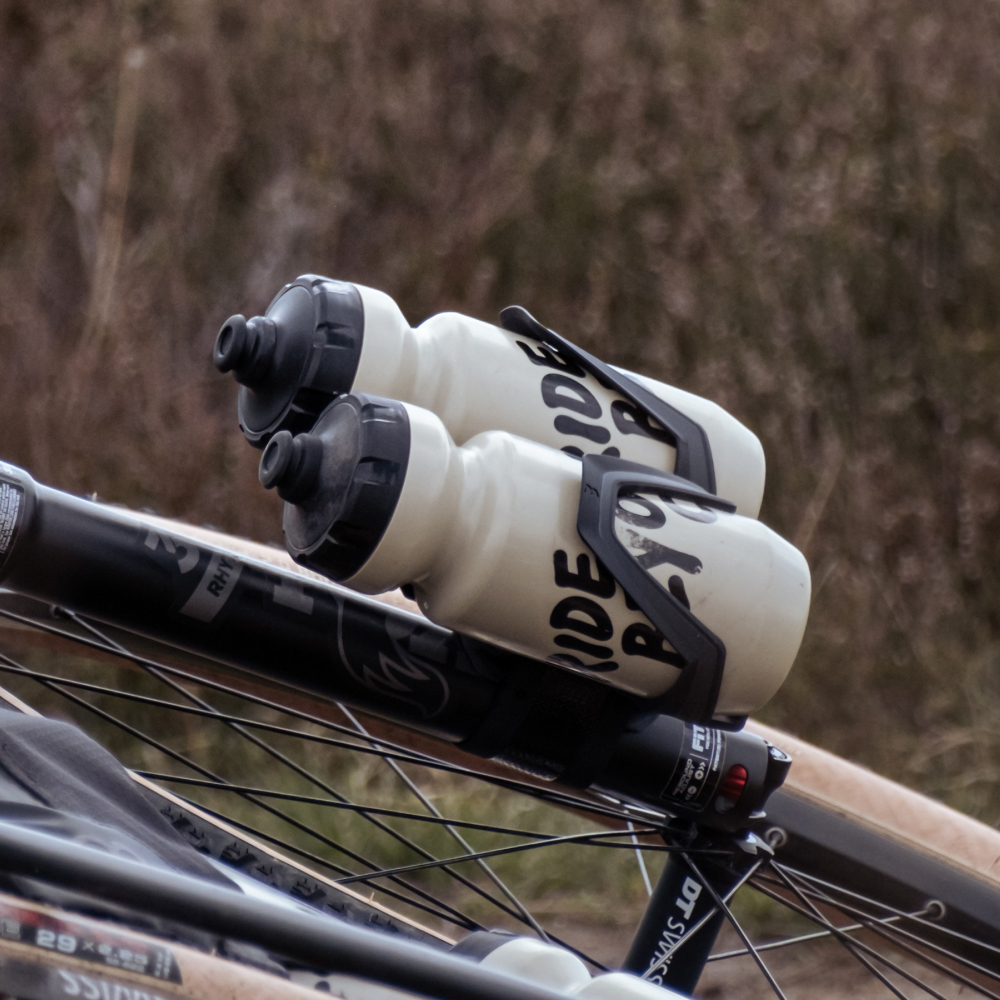 DualMount
De DualMount is small, but not less handy to have. This clever product doubles your bottle storage in a few seconds! Two bottle cage next to each other straight on your frame, or via the HaulerMount or AdaptRail. Attach a StackRack, two bottle cages or the StrapPlate. A small product with so many possibilities. Mix, match and make it perfect for you!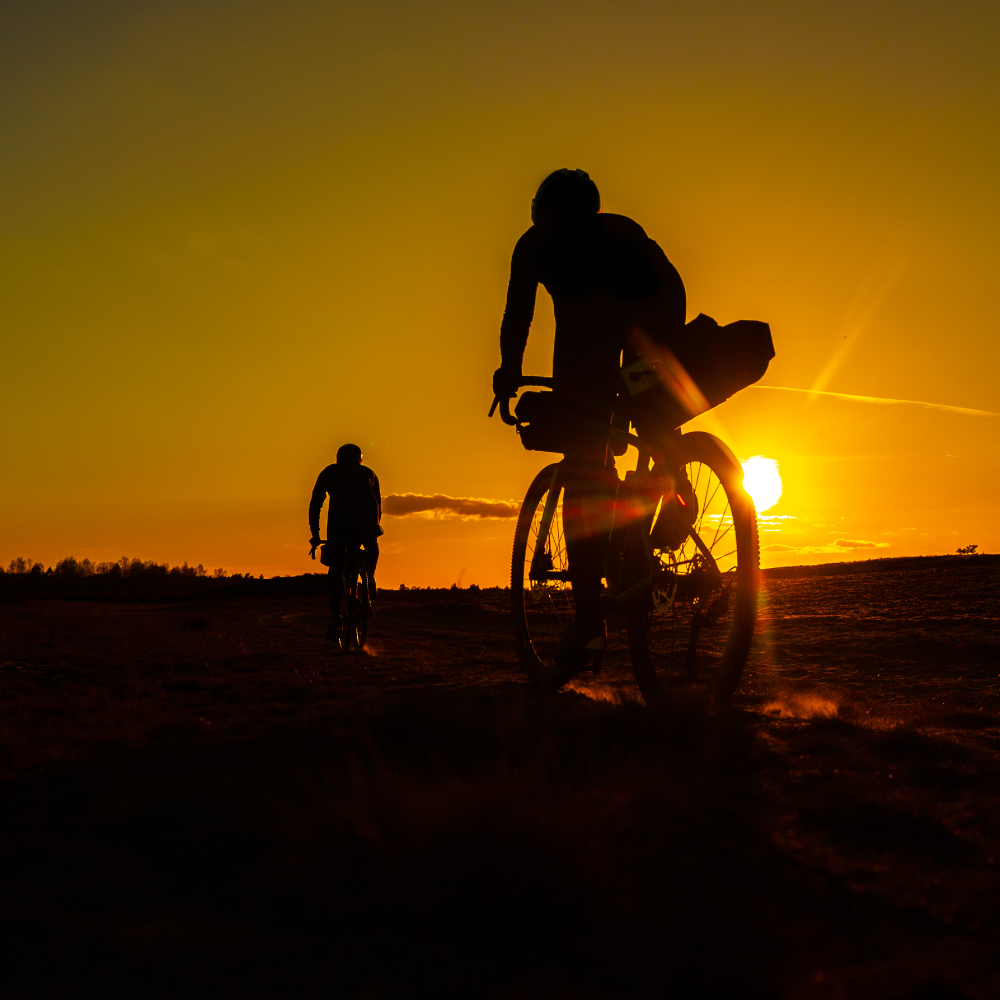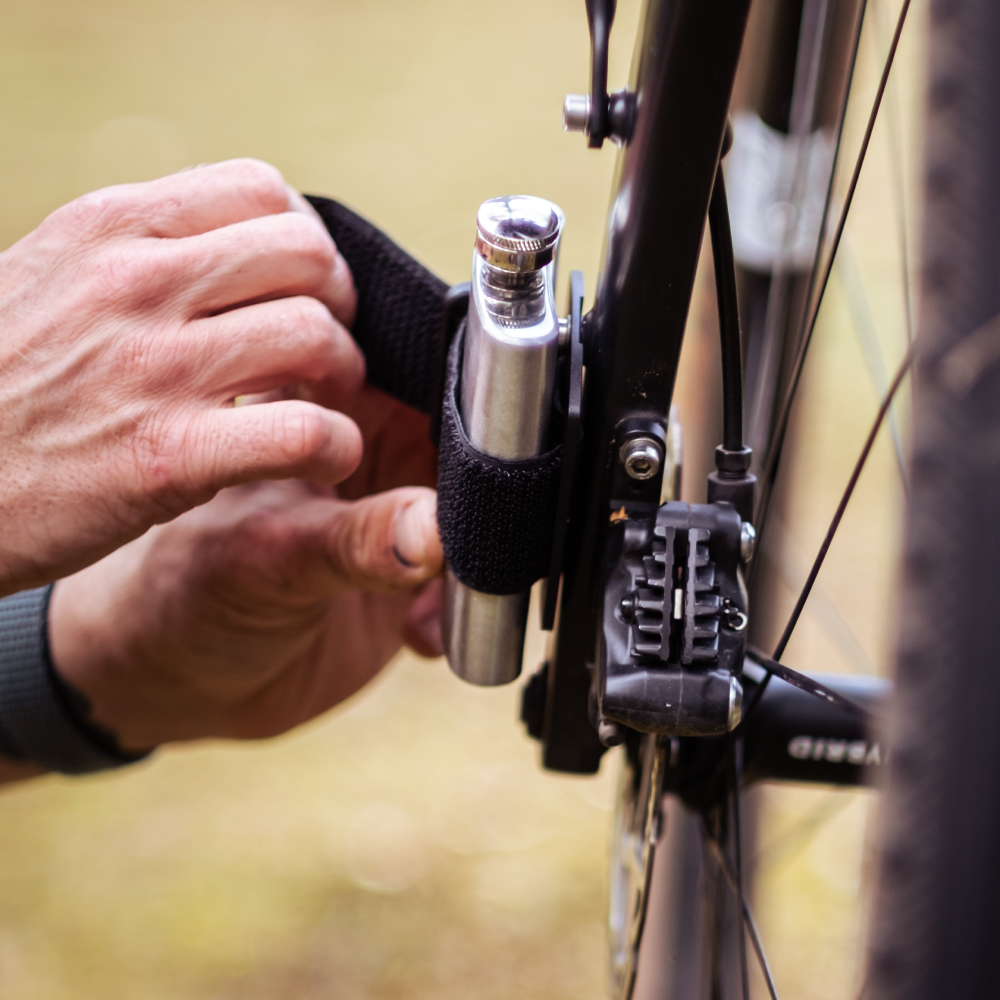 StrapPlate
The StrapPlate is an extreme versatile product to strap little things like your spare tyre on your frame. The StrapPlate fits on every bottle cage attachment point and thus also on the DualMount, HaulerMount and AdaptRail. The strong velcro straps hold your stuff in place to make sure you got your extras always with you.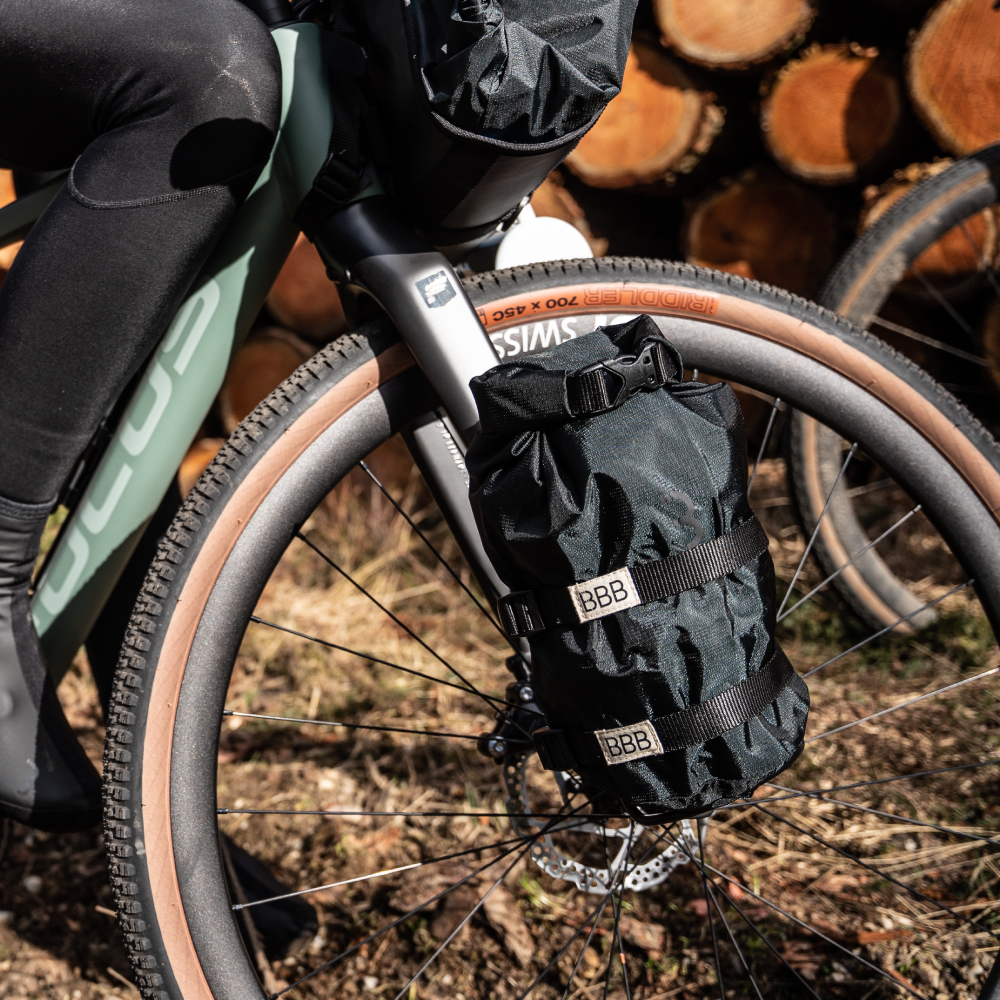 StackRack
The StackRack is the perfect adaptation to create some extra carriage space on your bike. This multifunctional carrying rack can be mounted on your normal bottle cage positions or in combination with the AdaptRail, HaulerMount or the StrapPlate. The StackRack together with the StackPack will make the ultimate combination on your bike. Take whatever you might need on your next adventure, plenty of space with the StackRack!