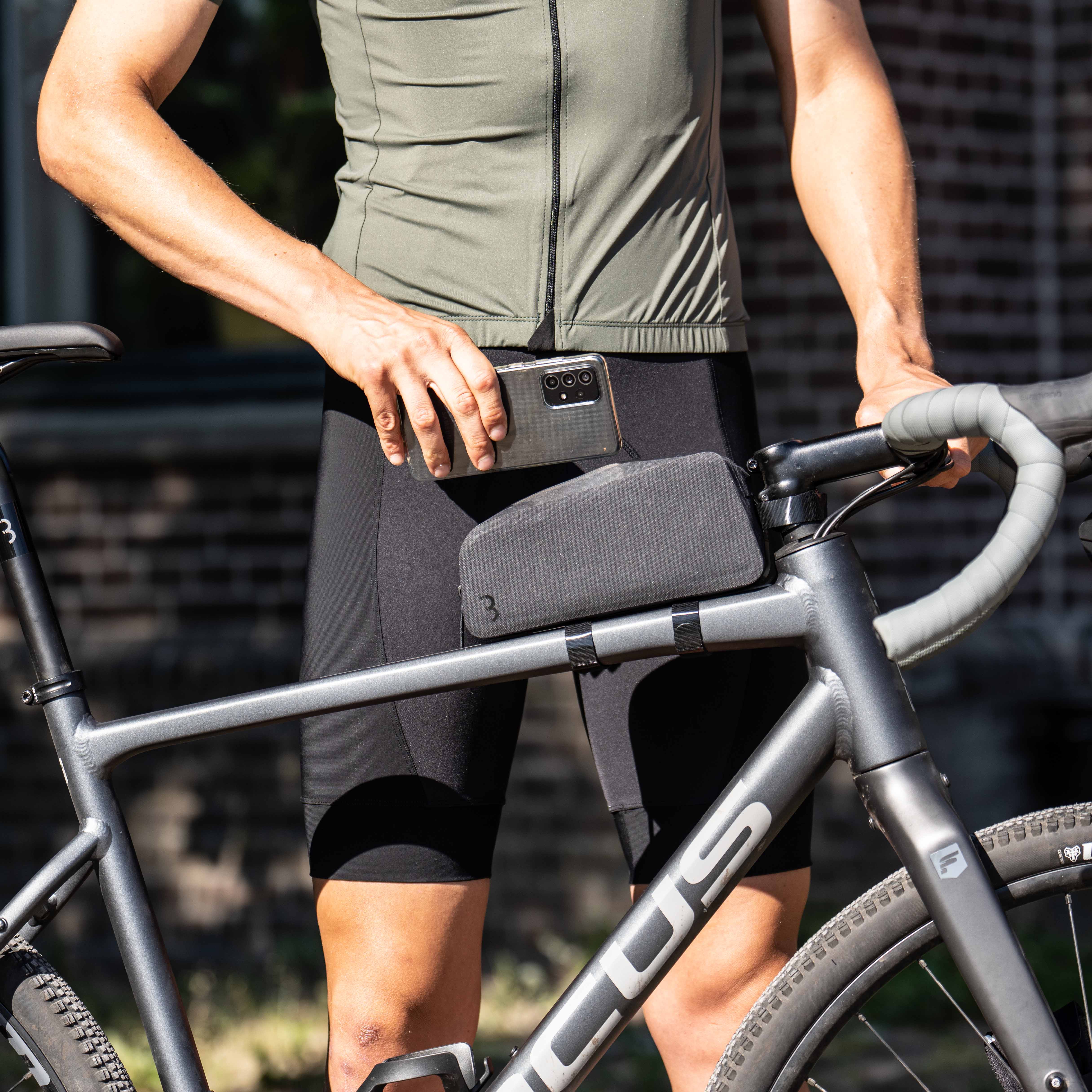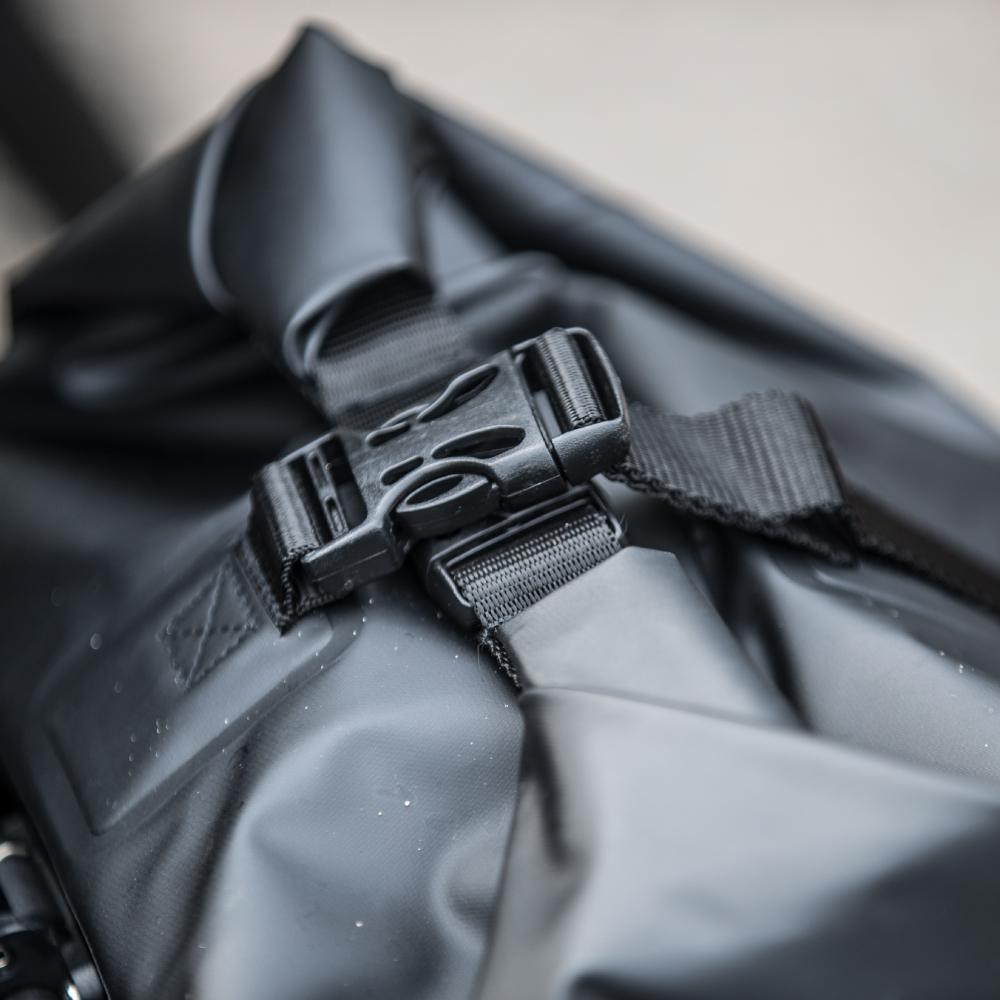 Features
It's all about the details! And especially in the world of bike bags. As you have read above; the choice of materials is very important in the development of our bags. Other details can be just as important to make a bag user friendly and practical for everyday usage. A great feature is the water resistant zippers on many of our bags to make sure your belongings won't get wet while riding in the rain. Or the versatile use of our range of urban bags; Easy to attach to your bike, and easy to take off and use as a normal bag with the shoulder strap. Much attention is paid to these details that make our bags stand out in the crowd. Take a look at the three different categories of bags and find out all the different features.
Blue inner lining
All our bags have a special light blue inner lining. This inner lining makes your belongings stand out more compared to a normal black inner lining. It will make your belongings better visible and easier to find. This is just one of the clever things we have integrated in our bags through years of experience.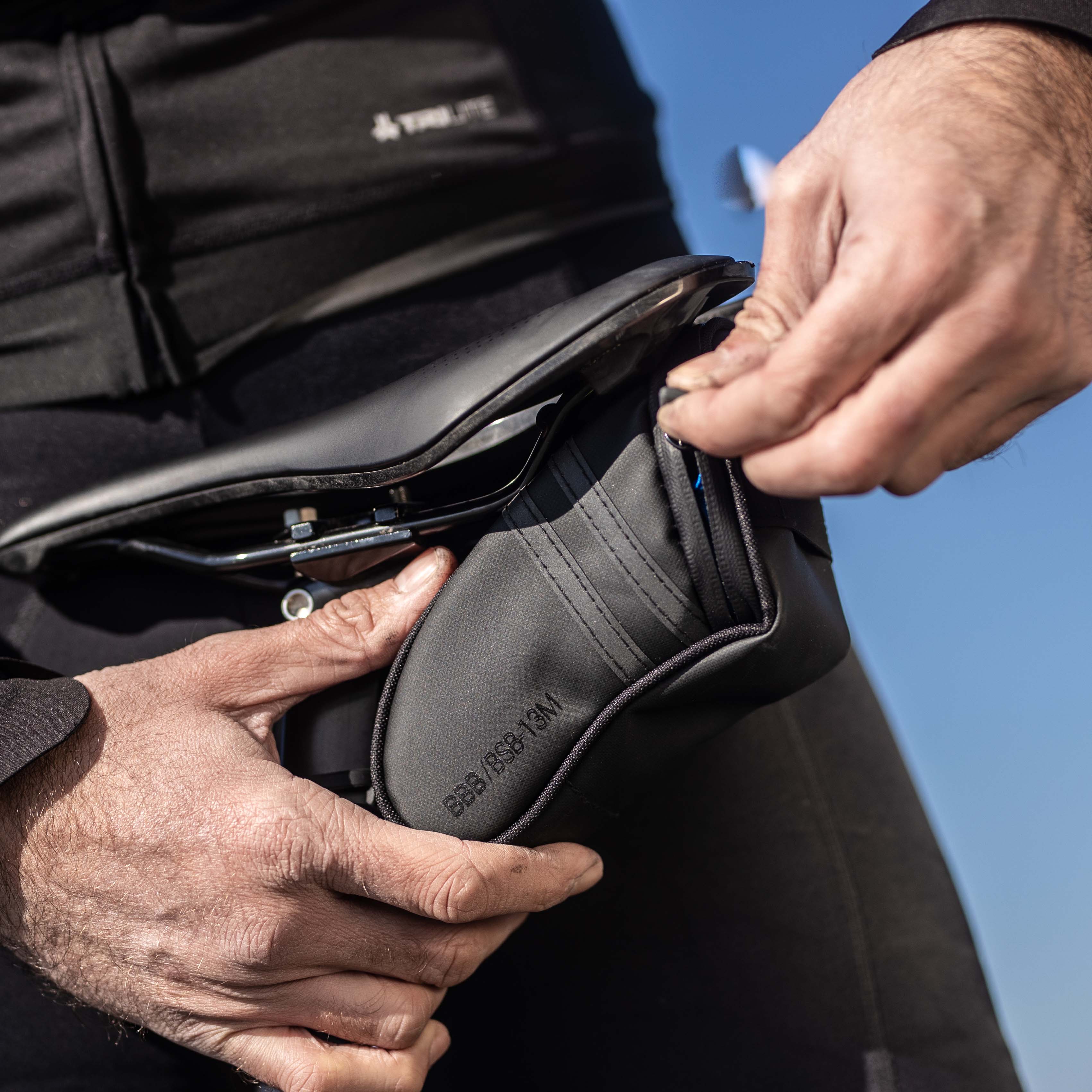 Different series and features
We understand that a good saddlebag is something different for everybody. That is why we run 7 different saddlebag series, all with their own special features. Most of these series have a Small, Medium, and Large model.
Further, they vary in the attachment system, used materials, and many other features. We could explain them all in this buyer's guide, but the best way to discover all the good of our saddlebags is to have a look at the different product pages and find it out yourself. Below, we will highlight some important aspects of our saddlebags that are definitely worth mentioning.
Choose your size
Many of our saddlebags come in different sizes so that you can decide for yourself how basic or extensive you want yours. Take for example our Compacked series, available in Small, Medium, and Large. The Small version is big enough for a spare tube, some tire levers, and maybe a key or two.
The Large version is much more extensive, and can easily carry an extra mini tool and some other bits and pieces with its 0,75 liter volume. It is completely up to you to decide how much you want to carry in your saddlebag, we just serve you all the possibilities.
Mounting to your bike
A T-buckle or velcro strap? It's a matter of preference. A saddlebag can be attached to your bike in multiple ways. A T-buckle, as we use on our CurvePack and Storepack series, is very secure and good for rough conditions. A T-buckle attachment is also very easy ad quick to take off your bike. So if you switch between bikes, or like to take your saddlebag off your bike when taking something out, a T-buckle might be good for you.
The RacePack and Compacked are attached, only to your saddle rails with a velcro strap, which is perfect for dropper post bikes and makes it look nice and neat. We like to please everybody, that's why we have these two options. Have a look around what your cycling friends have and hear about their experiences.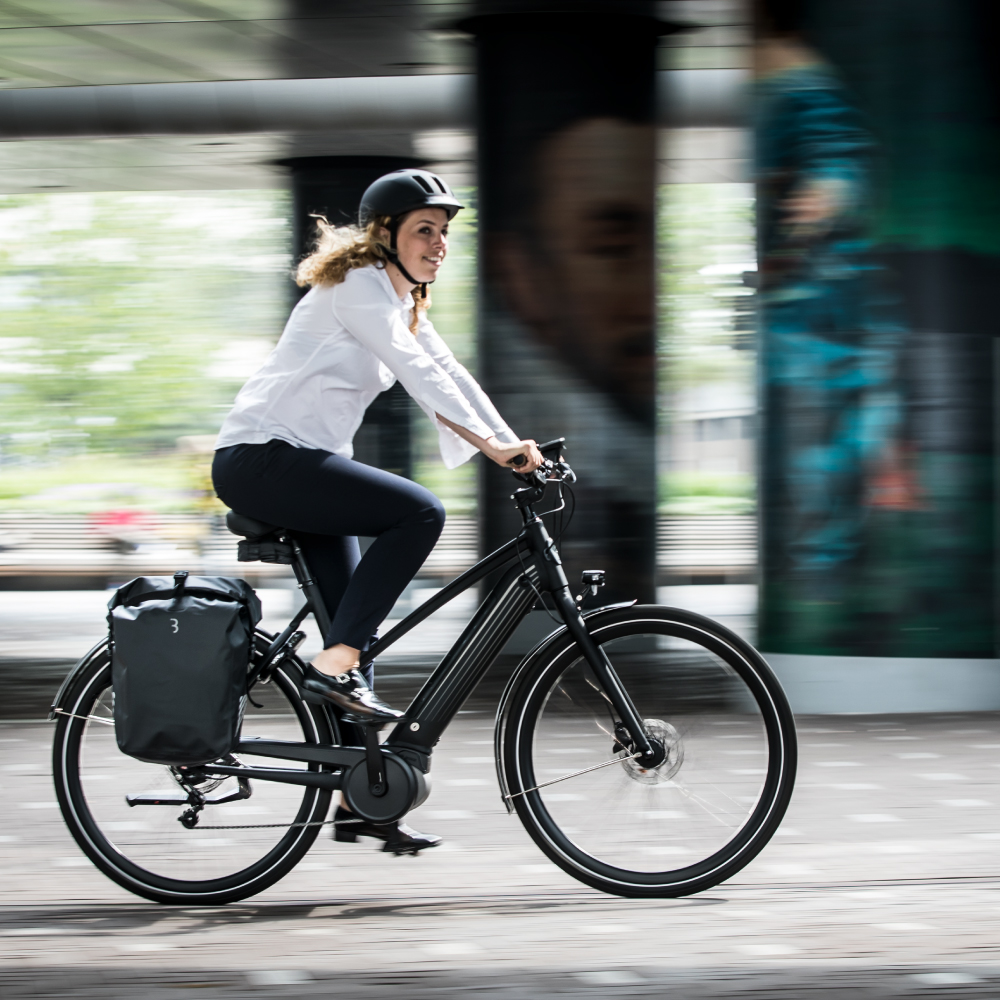 Great use for both on and off the bike
Our urban range is perfect for a wide variety of functions. Use for example the FrontPack on daily basis for your commuting rides. The super-quick attachment system allows you to click your bag on and off your handlebars to take it into the workplace, and the shoulder strap provides easy handling while off the bike. The CarrierPack is also a great addition to your bike on your nice and relaxed weekend rides. The many side pockets on the outside of the bags can be used to store some snacks for on the way or even a nice picnic in the park? Great for on the bike, and easy to take with you for the last bit of walking to your favorite spot. Our PortoVault is a great heavy-duty bag that withstands all weather conditions. The welded seams make this bag completely waterproof. All our urban bags come with a shoulder strap, so that you can use your bag not only on, but also off the bike.
Stylish and neat
One of the most important aspects when designing our Urban bags is that they simply have to look good. The neat grey outside fabric works really well for your professional appearance while not being boring or old fashion. The many different pockets make sure you can organize your stuff and everything is right in order.
Take a bag out of your bag
The Seat Sidekick, Front Fellow, and StackPack are three of our high-quality bikepacking bags that are, thanks to the rolltop closures, completely waterproof. Both the Seat Sidekick and the Front Fellow contain a bag inside the bag that you can take out to your destination. This way you can leave the outside bag attached to your bike so you don't have to fiddle around with that. This inside bag also makes the bags extremely heavy-duty and waterproof. Another great feature is the three different sizes that we have of our Middle Mate, this makes it possible to use this bag on big, as well as small bikes. The adjustable velcro straps are a great way to tailor your bags and make sure they are attached properly to your bike.
Modularity is key
One of the most important features of our bikepacking range is definitely the modularity of our bags. You can completely adjust and tailor your bags exactly the way you want them. The many bands, adjustable straps, and inner pockets can be used in a myriad of ways. Take for example our Middle Mate bag; the adjustable velcro straps make this bag fit almost every bike, without scratching your frame.
Top tube bags
One subcategory that we would like to highlight here is our top tube range. These bags are designed to be attached on top of your top tube against your steerer tube. It is a great position for some smaller items your want to keep close to you while riding your bike. Think about some energy bars, a map, your phone etc. These bags are designed for super quick and easy use. You will find them in the bikepacking category.