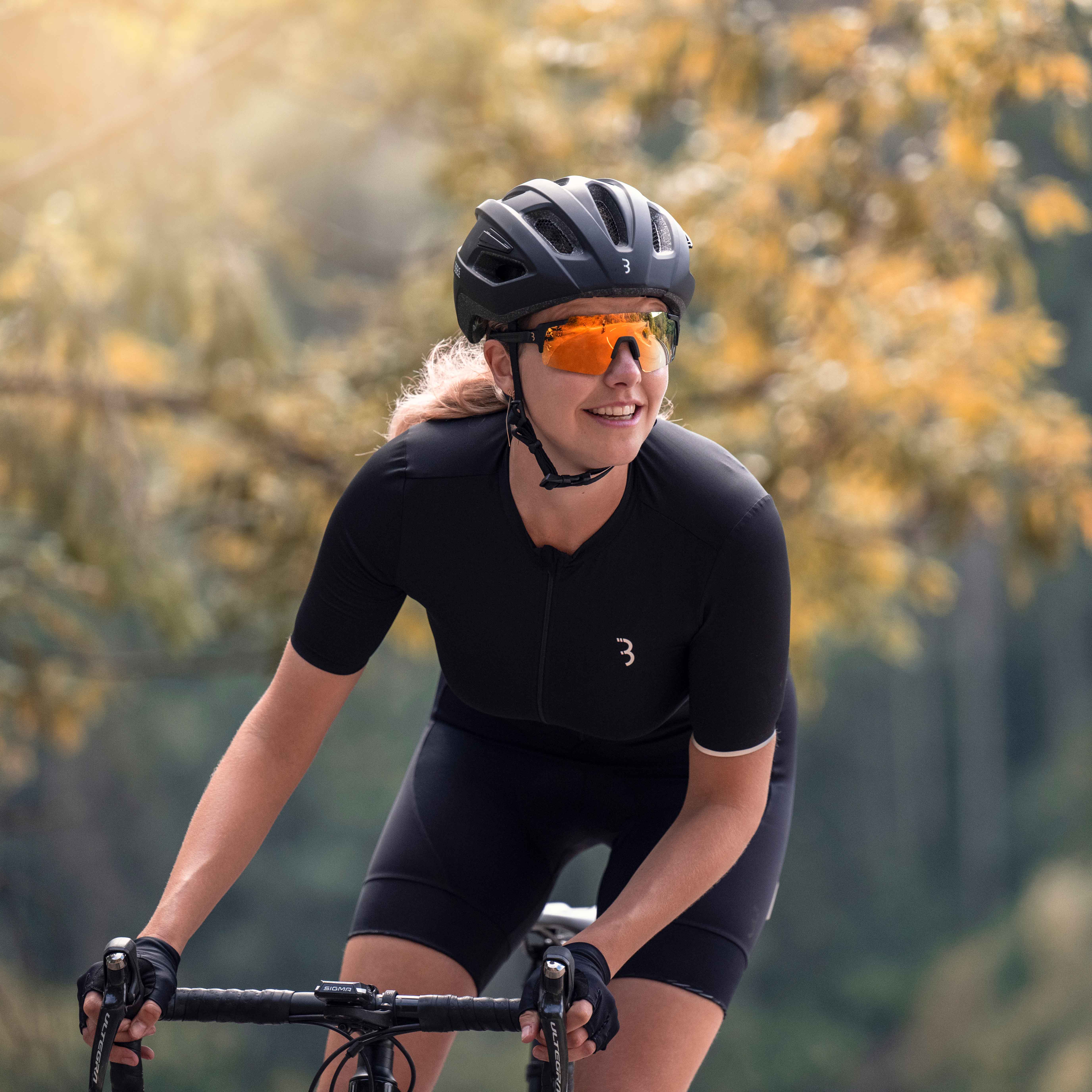 Frameless
Frameless glasses have the temples attached to the big one-piece lens. This provides maximum view in all angles and a featherlight glasses. This way you will have the benefits of a glasses without the feeling of wearing a pair of glasses.
Half Frame
Glasses with a half frame have their one-piece lens attached on the top side of the frame. This way the glasses is still lightweight but will have a slightly sturdier feeling. Changing the lens is still easy and quick and the one-piece lens provides a wide view.
Full Frame
Full frame glasses completely surround the lenses. This gives you a nice an snug feeling. Besides, this type of frame makes the glasses stronger. Slightly heavier than the other types, which is why this type of frame is often used for casual glasses.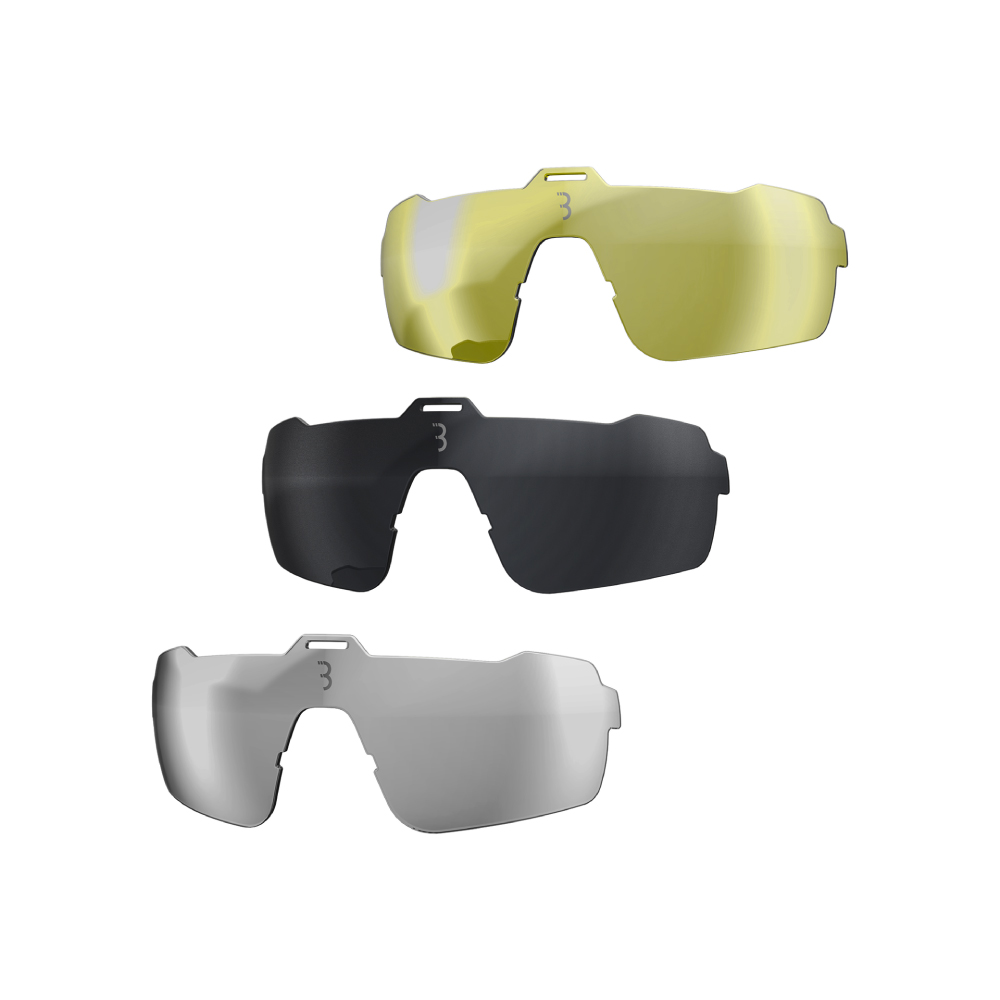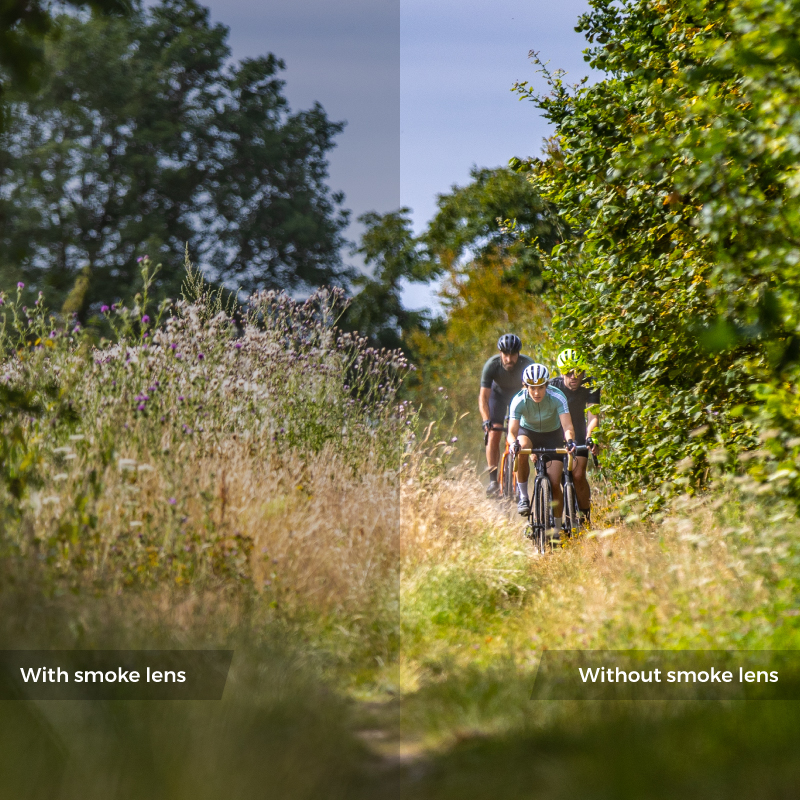 Smoke lens
Smoke lenses decrese the blinding effect of the sun. This type of lenses can best be used in bright light conditions to protect your eyes against the sun. Smoke lenses are specifically designed to conserve the true colors of the world while still providing you with a nice dimmed effect of the sunlight.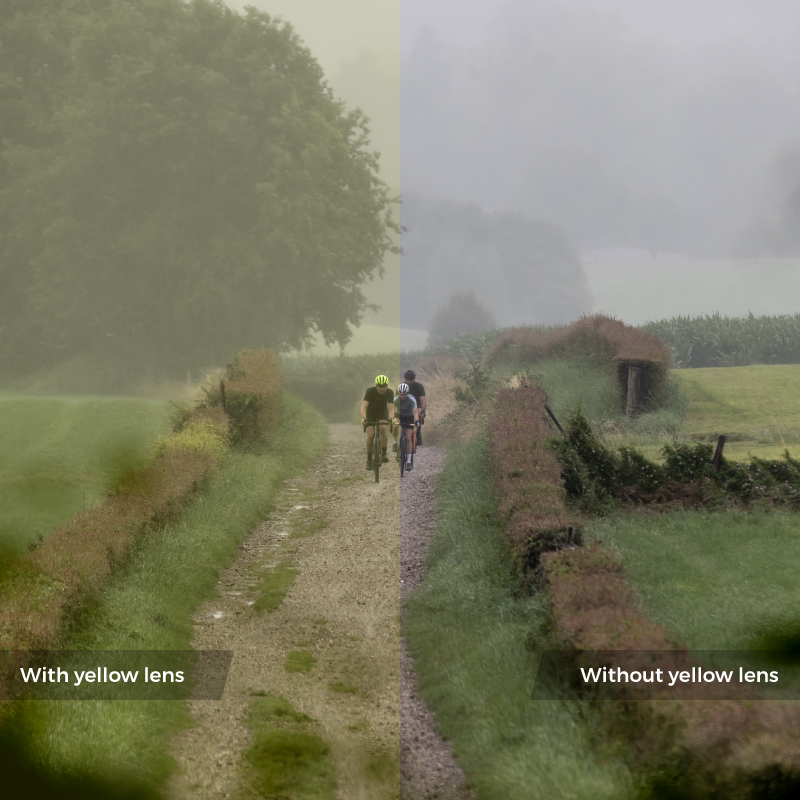 Yellow lens
The yellow lens is specifically design for low-light situations. The yellow hue alters light and contrast to improve vision, even in foggy conditions. The 87% light transmision allows as much light as possible to enter the lens. Yellow lenses prevent blue light with a short wave length to enter the lens, which increases your focus on certain objects. Besides, it will alter depth of field and contrast for the best possible vision.
Clear lens
A clear lens is perfect for low-light conditions when you want to keep true color perception. With a light transmission of 80% - 92%. You obvisously don't use your glasses to protect your eyes against the sun at night, but rather to prevent insects, dust and dirt getting in your eyes. Because even when the sun is gone, you have to protect your eyes!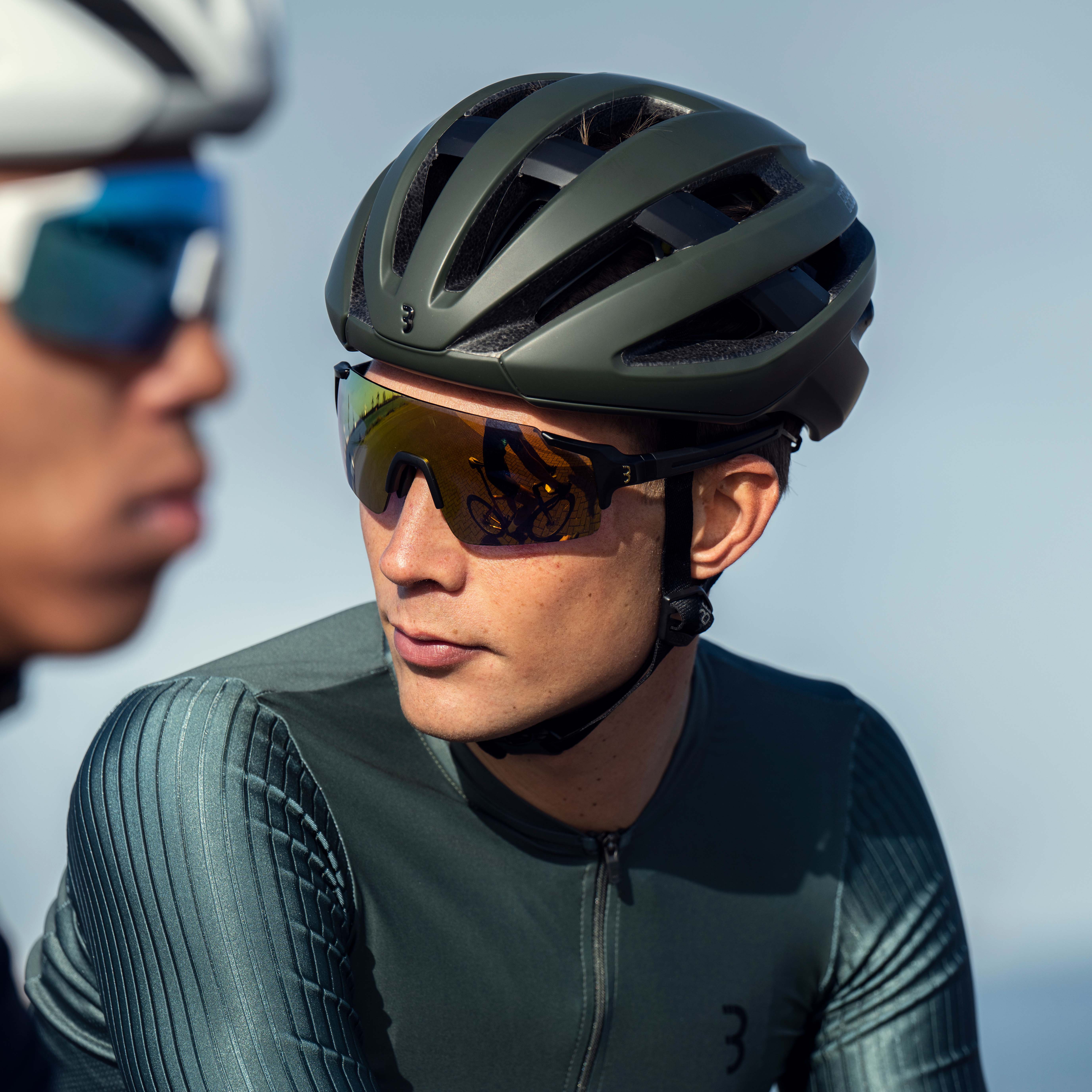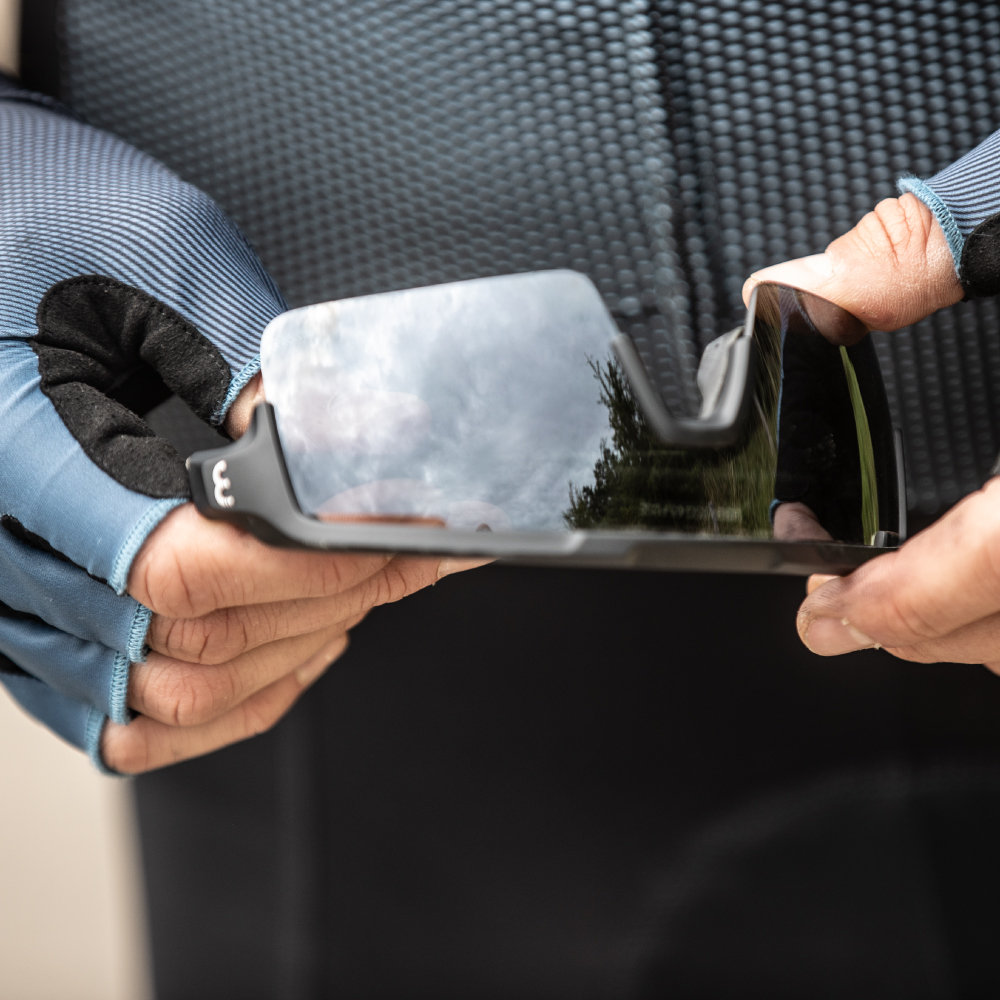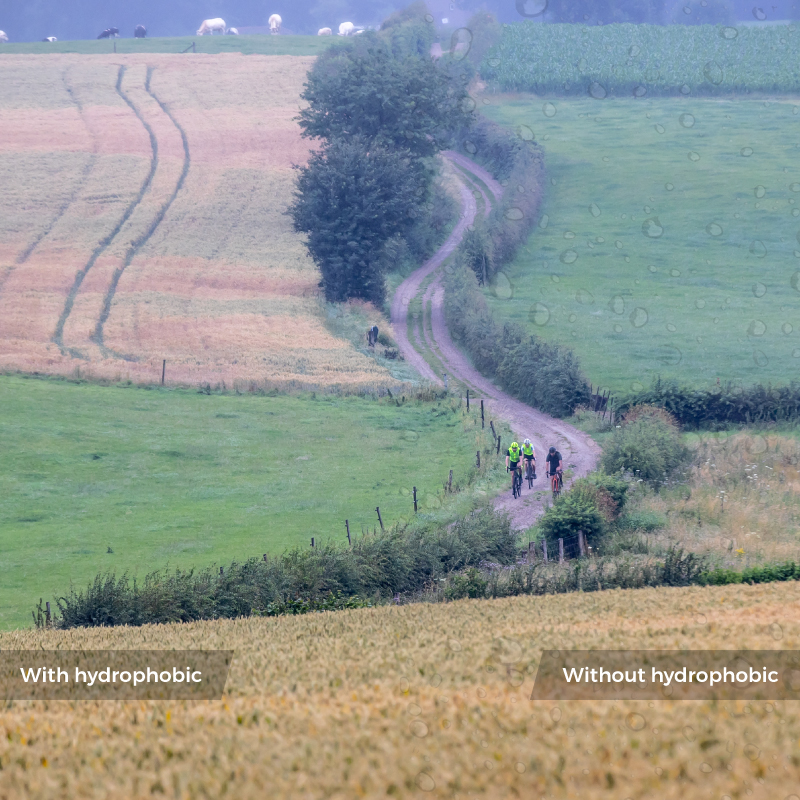 Hydrophobic coating
Some of our lenses are made with a special hydrophobic coating. This coating prevents the lens from fogging up and make sure droplets dirt and dust will easily slight off. This way, your ride will be safer as your vision will never be constrained.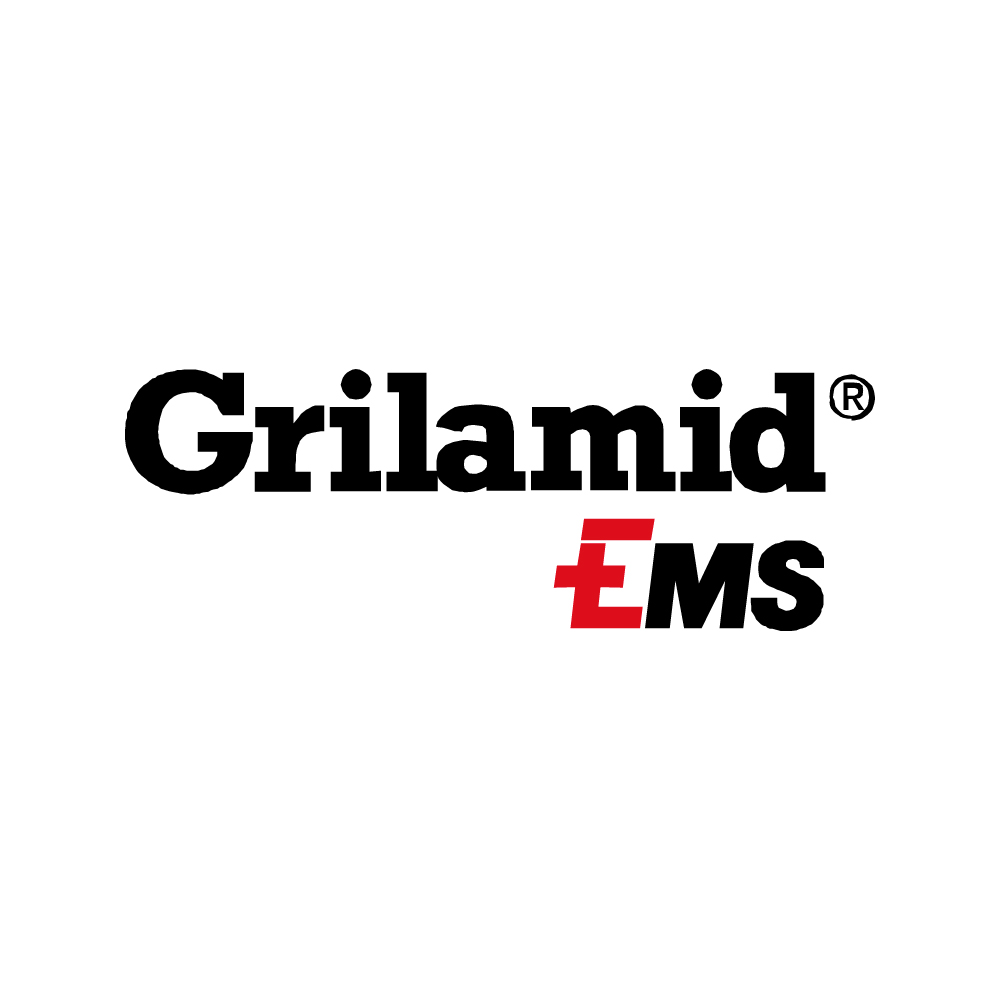 Grilamid frames
Almost all our frames are made of high-end Grilamid TR90 material. This is a lightweight and flexible material for thoughness and high comfort. Grilamid is practically unbreakable and can resist high temperatures, bending and collision impact. The frame can be bend to change lenses without being scared of breaking your frame.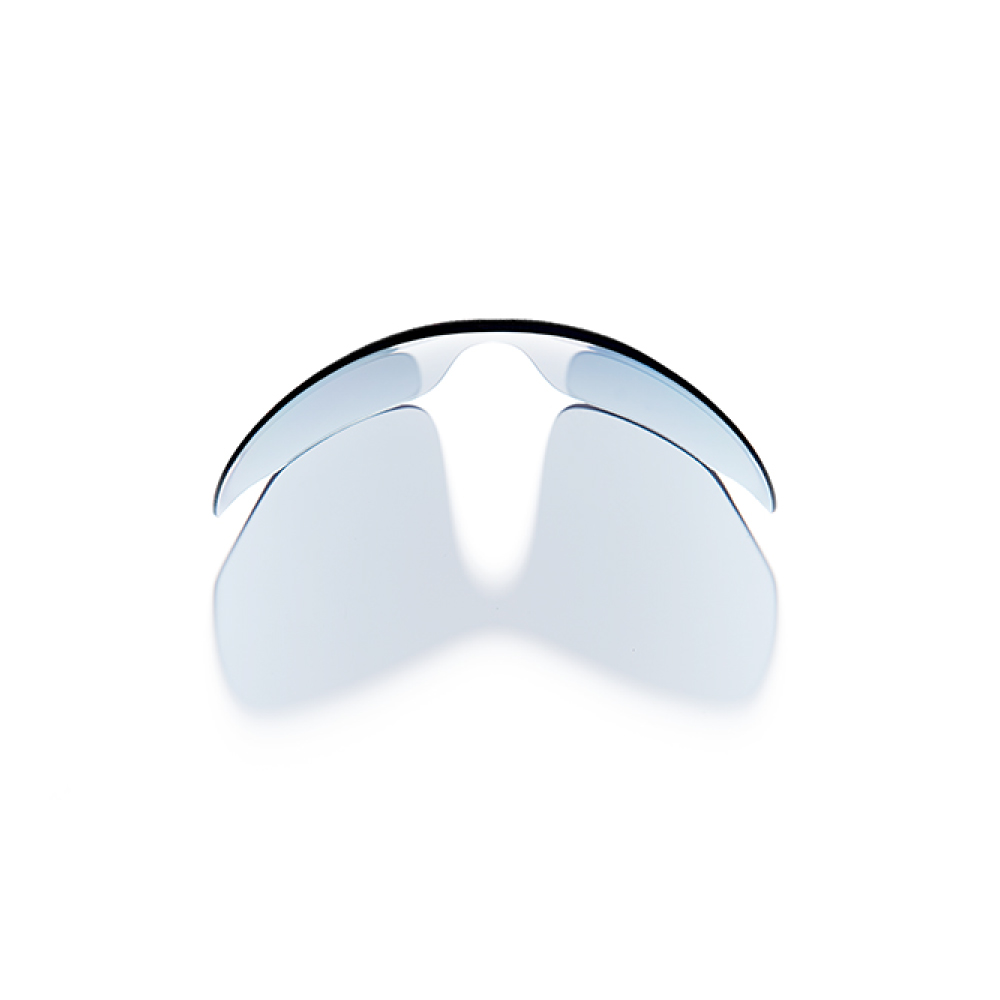 Bend lenses
If you have ever had a cheap sport glasses, you may have noticed the warp in your vision, especially on the outer sides of the lens. this distortion is caused by non-bended lenses. Our lenses follow the same bend as the eye to prevent distrotion of your vision and give you a true view of the world around you. Our lenses are optically corrected to make sure you have the best possible view.