All about our cycling glasses
Buyer's Guide | Cycling glasses

Eye-protection: not just useful when the sun is out, or when little bugs try to pierce your eyes. But it gives you bonus points for style and good looks as well. Which is almost as important. Whichever one you prefer most, all of them come in either a pouch for good protection, or a case for the more luxurious models: keeping them protected when you carry them around.
Frames
At BBB Cycling we design sports glasses with different kinds of frames. Every frame has it's own pro's and con's. What the best sports glasses is for a rider differs for everyone. Depending on your habits and preferences you like to use a frameless, half frame or full frame sports glasses. All of our glasses are designed and tested by our developers to get the most comfortable sports glasses as possible.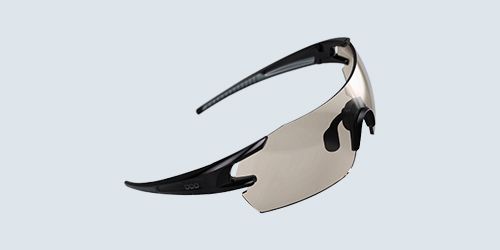 Frameless
Frameless glasses have there temple tips attached to one big lens. This give you an optimal wide view in every angle, and very lightweight sport glasses. You barely feel that you are wearing glasses, but benefit from the protection.
Half Frame
Sport glasses with a half frame have lenses attached to the frame only at the top. They weigh less than full frame glasses and are mostly provided with a single lens. This makes lens changing easy and gives you a wide view.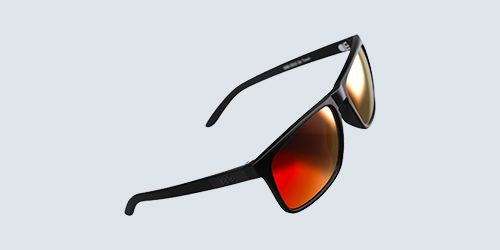 Full Frame
Full frame sport glasses are the ones, in which the lenses are fully surrounded by a frame. They give a full-bodied look which accentuate the appearance of your face. They are more firm due to the frame but are a tiny bit heavier.
Types of lenses
Most of our models come with a total of three different lenses. A smoke (or MLC-lens), a yellow lens, and a clear lens. All of our lenses are made out of polycarbonate, standard-quality lenses. Polycarbonate lenses are unbreakable and highly resistant against impact. Some standard lenses are provided with a multi-layer coating (MLC) which gives brightness and contrast for a sharp vision in clear weather conditions. Last but not least we have PH-variants of our sports glasses. Sports glasses with photochromic lenses adapt themself automatically to changing light conditions. Check the different kinds of lenses per type in our glasses table.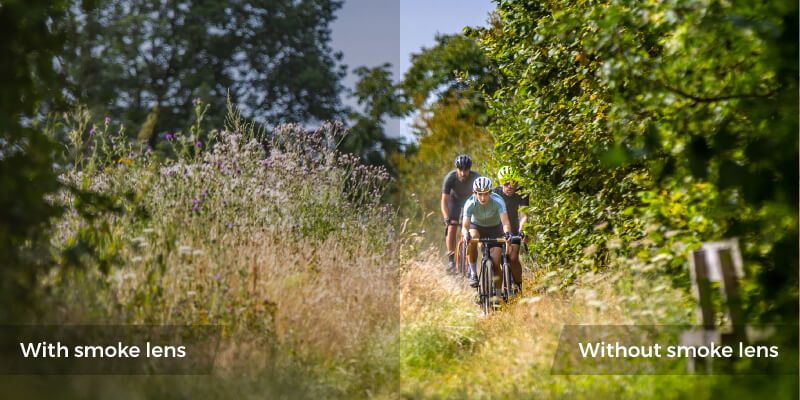 Smoke lens
Smoke lenses reduce blinding brightness like no other. You use them when you are cycling in bright weather conditions, to protect your eyes against sunshine. Some smoke lenses have a slight gradient on the lens and may have a hint of greyish-purple when the sun hits them. These dark-tinted lenses decrease glare while maintaining true color perception.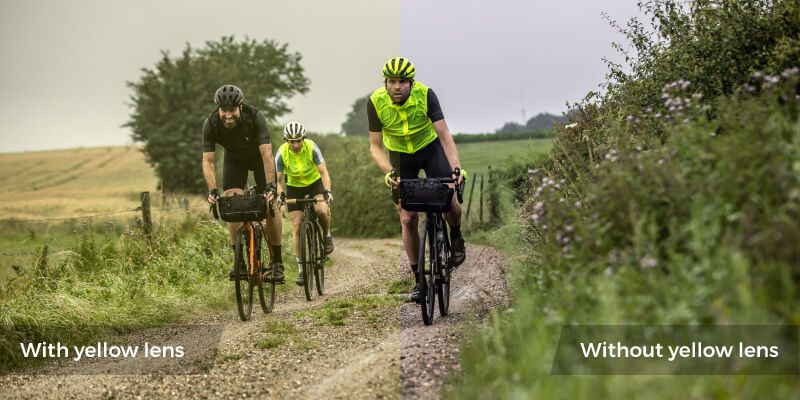 Yellow lens
The yellow lens is made to use in low-light conditions because they make an environment appear brighter. They enhance contrast and depth perception and are great for overcast, hazy and foggy conditions. These lenses have high light transmission up to 87%. Lenses like these block blue light. Blue light, with its shorter wavelength, scatters easier than other colors and makes focusing on objects difficult. Removing blue light improves sharpness and depth perception and reduces eye fatigue.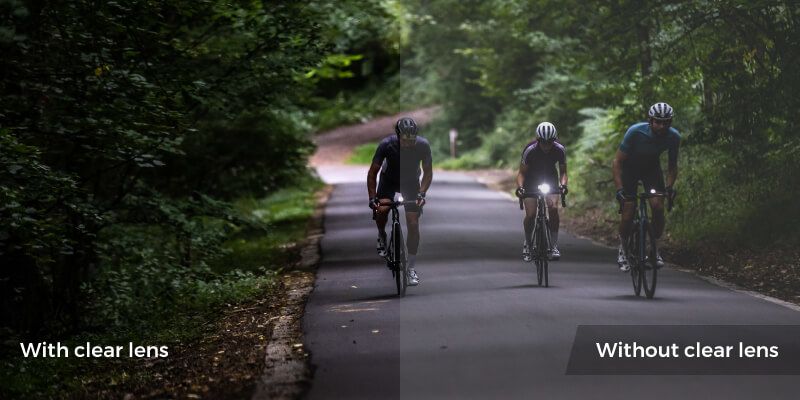 Clear lens
A clear or transparent lens is used in darker conditions with a light transmission of 80% - 92%. Why would you use sports glasses in the dark? Not to protect your eyes against the sun, but to protect the eyes against the other elements. You want to protect your eyes when cycling against bugs, dirt, wind and rain. So when the sun is hiding, you still want to protect your eyes while cycling.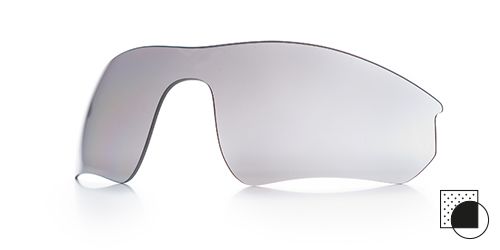 PC-lenses
PC-lenses or polycarbonate lenses are our standard quality in lenses. These lenses are unbreakable and high resistant against impact. Their color is natural tinted, ideal for people who want to have glasses with a more modest look. The standard smoke lens reduces the blinding brightness of the sun and protects you against sunshine. All BBB sport glasses with PC-lenses come with an extra yellow and transparant (clear) lens for optimal flexibility under all circumstances and changing light conditions.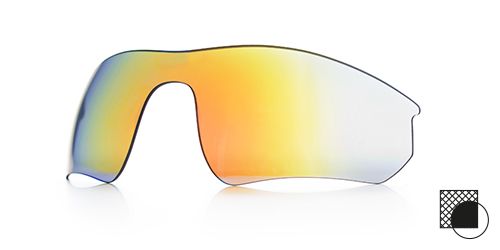 Multi Layered Coating
A 9-layer coating gives the MLC lenses (multi layer coating) their well-known brightness and contrast for a sharp vision in clear weather conditions. All BBB sport glasses with MLC-lenses come with an extra yellow and transparant (clear) lens for optimal flexibility under all circumstances and changing light conditions. All MLC-lenses are also PC lenses.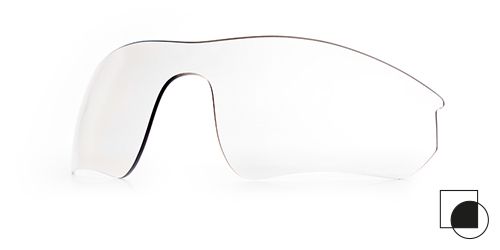 PH-lenses
PH-lenses or photochromic lenses adapt themself automatically to changing light conditions. The lenses will get darker in bright light conditions and turn more clear when the environment gets darker. When you are cycling in a forest and suddenly come into an open field with bright sun, you will be perfectly fine. Especially the light transmission of our lenses is unique, BBB lenses adapt between 85% - 17% light transmission. A wide range to give you the perfect riding experience!
Quality cycling glasses
In our sport glasses we use the latest techniques available. And if not satisfying, we develop our own techniques. We strive for the highest quality for a fair price and have high demands to provide you with the best products.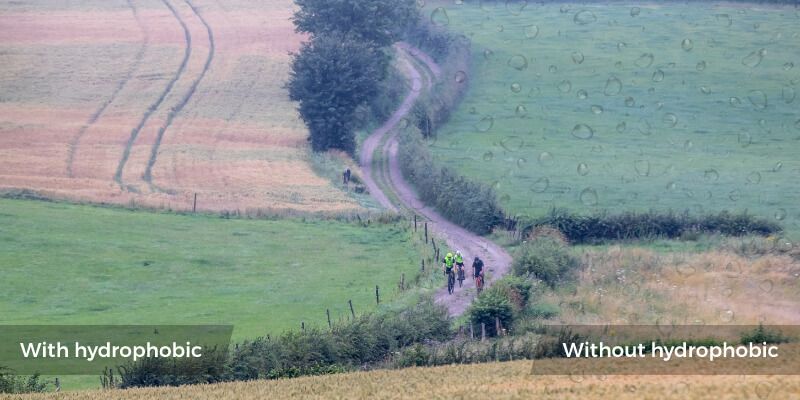 Hydrophobic coating
A selection of our glasses got lenses with a hydrophobic coating, which means that they are anti-fog and water repellent. They will provide a clear view, no matter the amount of rain or sweat. Hydrophobic is a moisture-repellent nano-structure on the lens that allows water to roll off. Dirt is also transported away. The lens is thus not only clean, but dries faster too to make sure you got the best view possible.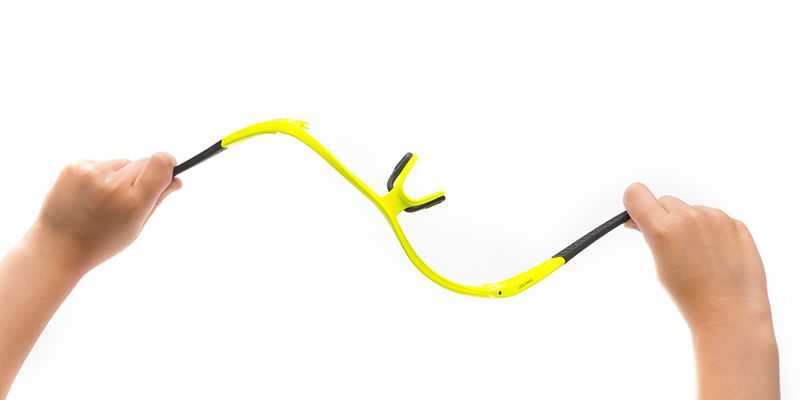 Grilamid frames
Almost all BBB sport glasses frames are made of Grilamid TR90. This is a light and flexible material, providing great durability and a level of comfort. Grilamid has some exceptional characteristics which include high heat distortion temperature, good flexural bending strength and high stress crack resistance. This makes Grilamid an ideal material for our sport glasses frames. You can bend your frame to place your lenses, Without the slightest suggestion that your frame is gonna break. Trust us, your frame will be fine!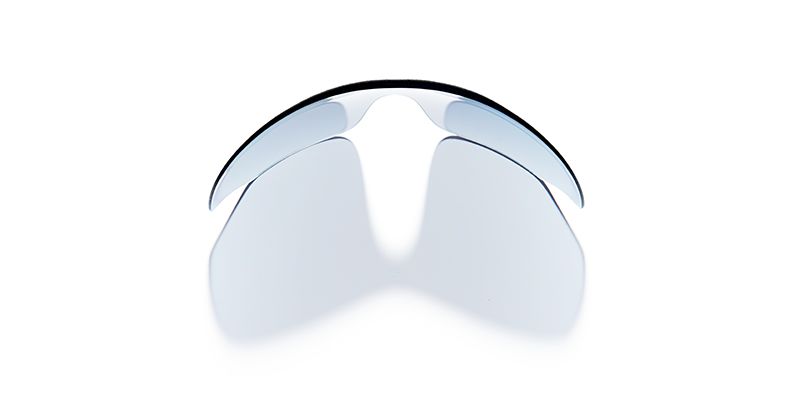 Curved lenses
If you have ever put on a pair of ultra-cheap sunglasses with curved lenses you have no doubt experienced the distorted vision that accompanies such a low quality product. This visual distortion is due to the non-curved lenses that are used in cheap sunglasses and it can be quite disturbing and fatiguing. Because of the curve, sport lenses need to be optical corrected. That's why all BBB Sports Glasses have decentered lenses. This means they are optically balanced for no-distortion vision. You will notice the difference after a long ride when your eyes are still as fresh as before!