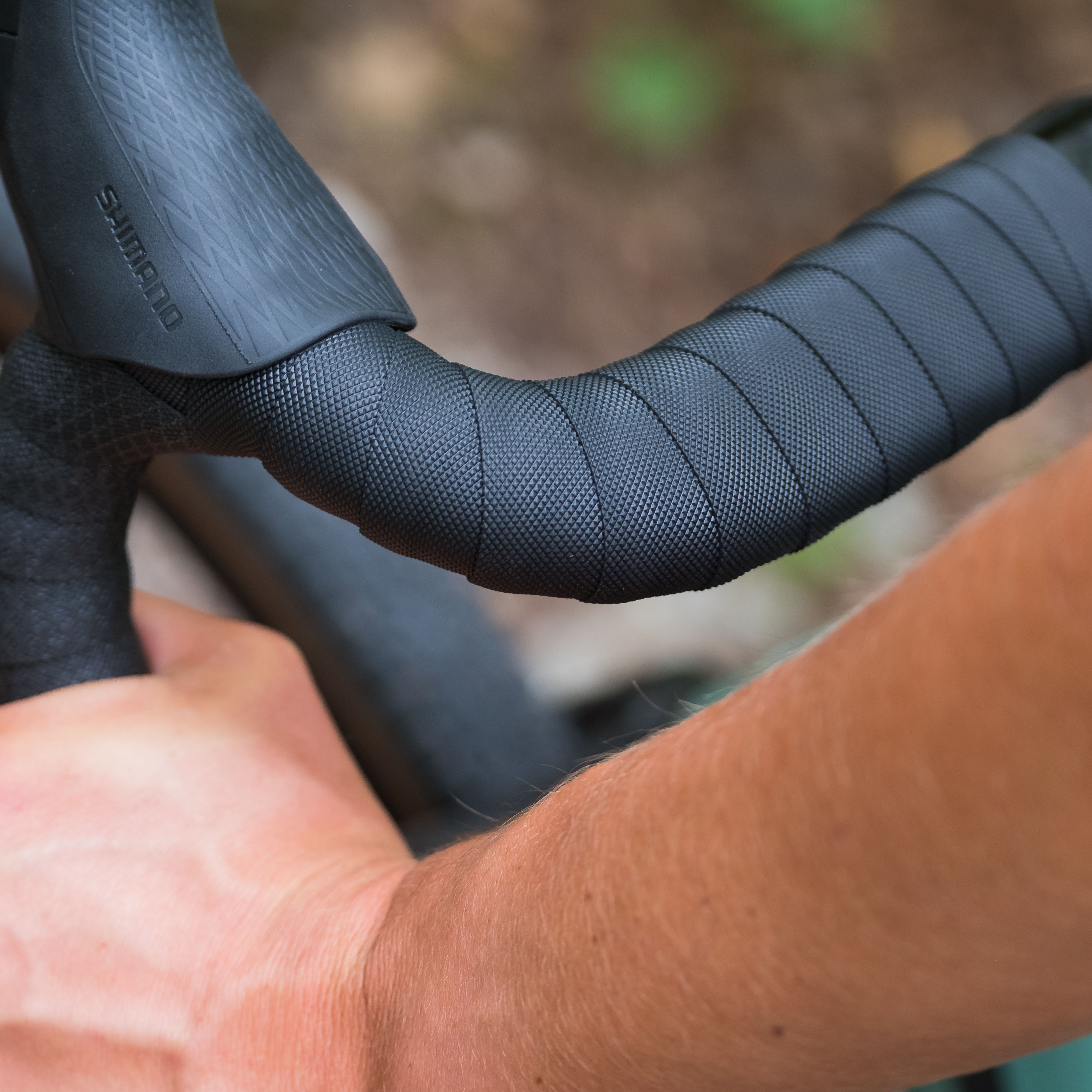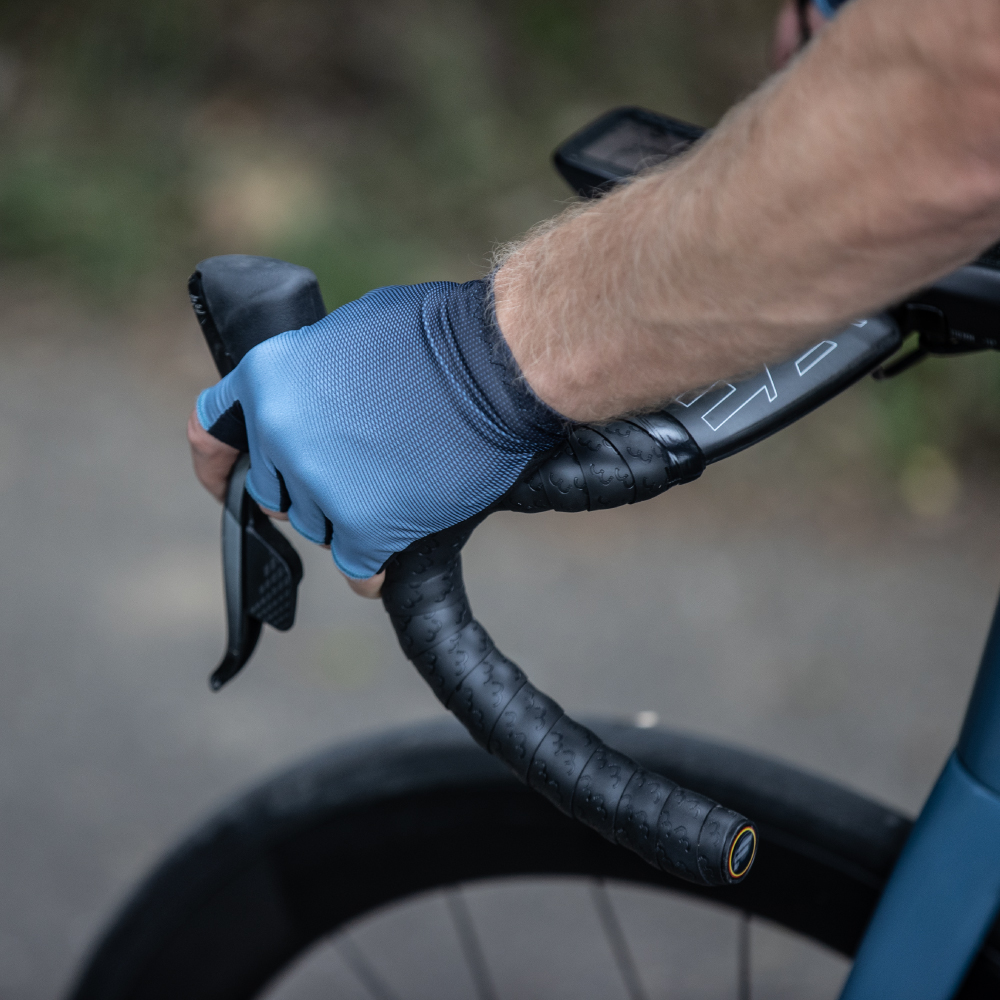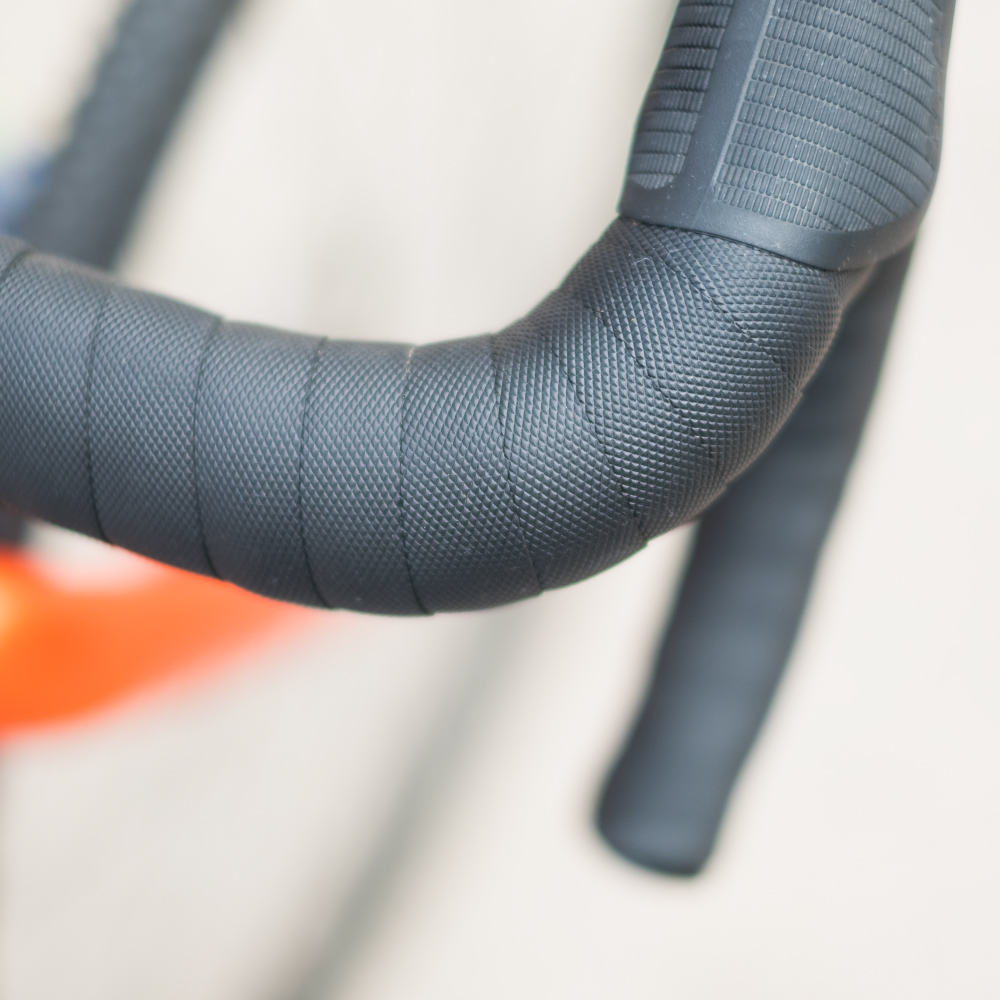 Materials
The used materials are the fundamental factor in creating a comfortable and practical handlebar tape. We use PU, EVA, and Microfiber material through our range of handlebar tapes. All materials have their own specific benefits and it is up to you to make a decision about what is important to you.

PU or Polyurethane is mostly used in handlebar tapes for its flexibility, it can be wrapped around the handlebar tightly and shapes easily to avoid any wrinkles. Besides, it is easy to clean and will repel mud and water.

EVA or ethylene vinyl acetate is one of the classics and provides you with great comfort and damping abilities. Besides, it gives you a firm grip and a comfortable contact surface for your hands.

Microfiber is well-known for its toughness. It will last significantly longer than other materials and is super easy to clean while still maintaining a great appearance.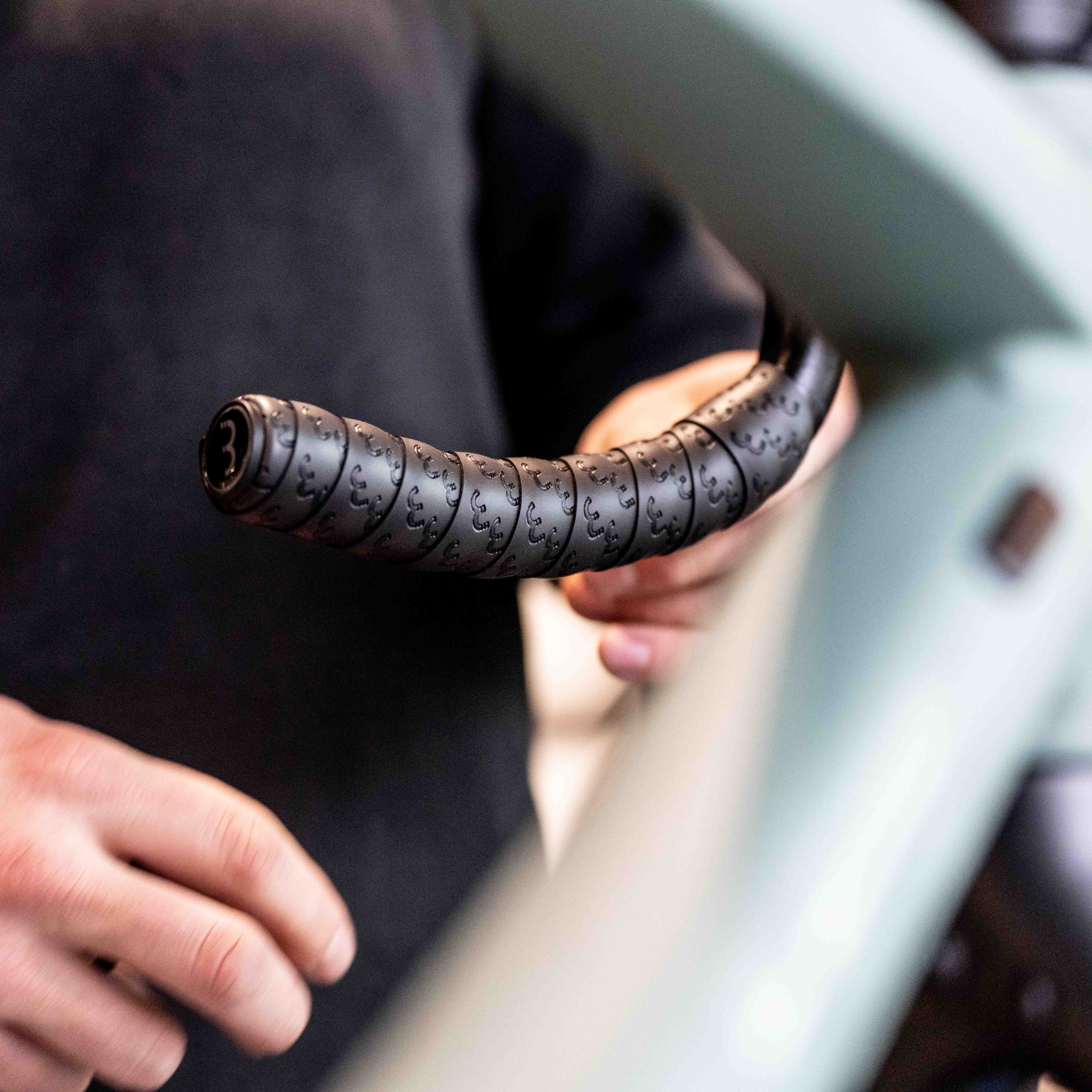 Surface
Let's start with the surface of your handlebar tape. This is one of the few contact points between you and your bike. It is therefore a very important aspect to create control a comfortable grip. It is important to realize that every person has his own preferences in regards to the amount of grip of handlebar tape. We cannot give you any advice on this, as you have to go with your gut feeling and experience. All our handlebar tapes have a grip level between 1 and 9 to give you an indication of the amount of grip you can expect. Both high and low levels of grip have their own pros and cons.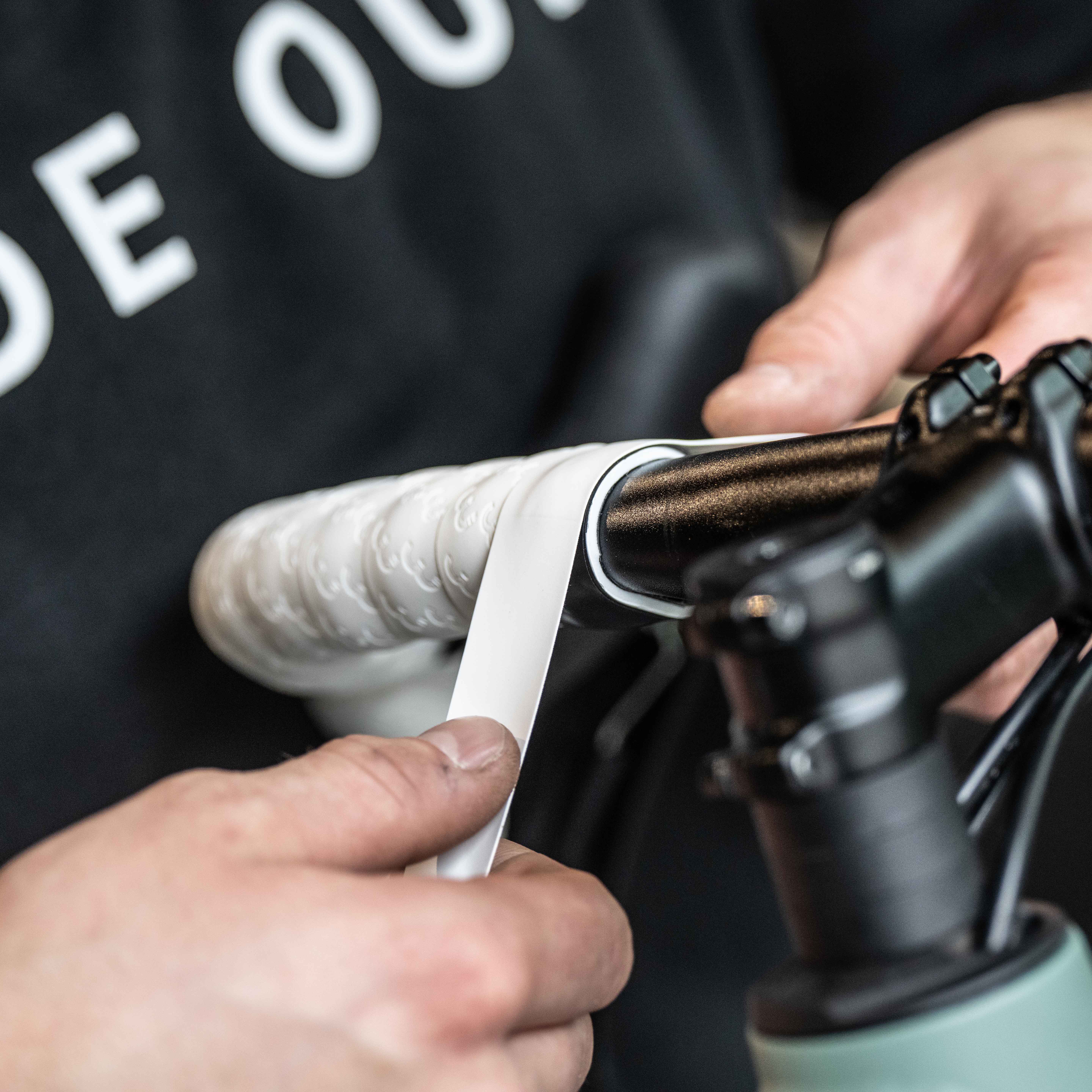 Thickness
The thickness of your handlebar tape has also a great effect on its comfort. Also, personal preference plays a major role in this. The thickness of your handlebar tape essentially changes the thickness of your handlebar. Choosing a thick handlebar tape means that there is more surface area to evenly spread out the pressure on your hands. This will keep the blood flow in your hands better and therefore makes your ride more comfortable and your hands less tired.
On the other hand, choosing a handlebar tape that makes your handlebar too thick can also be uncomfortable. If you have smaller hands or you cannot comfortably wrap your hands around your handlebar anymore, it is better to choose a thinner handlebar tape. Our 3,5 mm thick GravelRibbon and RaceRibbon Gel are our thickest handlebar tape, developed for comfort and good absorption of vibrations. Our other handlebar tapes are all 2,5 mm thick and can be seen as a good balanced comfortable thickness.