All about our handlebars
Buyer's Guide | Handlebars

The handlebar of your bike is the most important part to keep control over your bike. But a handlebar is much more than just that. A good handlebar gives you control over your ride, comfort on the bike, makes sure your brakes are in the right position and gives you good grip. But have you ever thought about the fact that there are many different types of handlebars, all with their own purpose? In this buyer's guide we will give you an introduction about handlebars and their pro's and cons.
Materials
We only use the best materials available with the highest quality. We use high-grade aluminum for our handlebars to create high stiffness and great durability. Besides that, aluminum is very light which improves the behavior of your bike. If you are a real weight weenie, we have a few really nice carbon fiber models for you. Extremely stiff and light for riders that want every detail 100% perfect.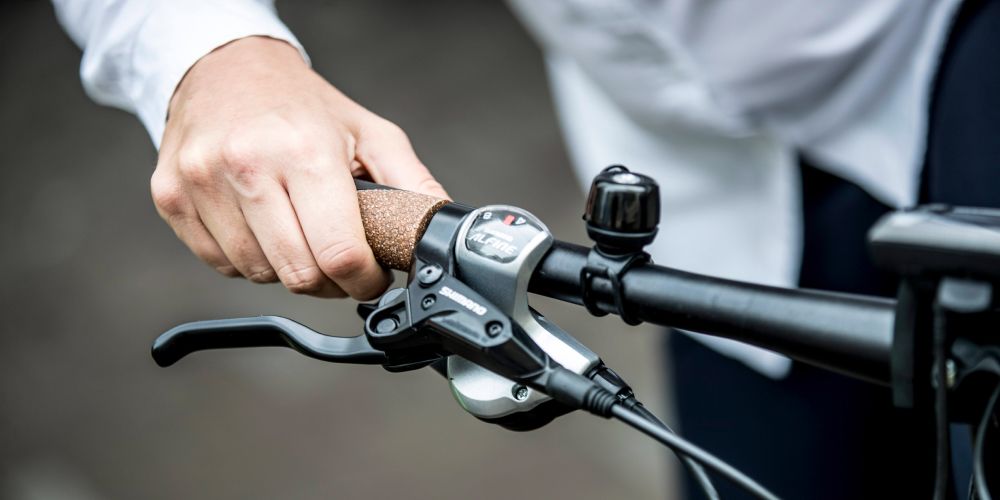 Mountainbike handlebars
As the name suggests, mountainbike handlebars (MTB bars) are mainly for mountainbikes. Although, many touring bikes have similar bars installed as this shape is probably the most common type of handlebars. There are a few important aspects to look at when buying a handlebar for your mountainbike.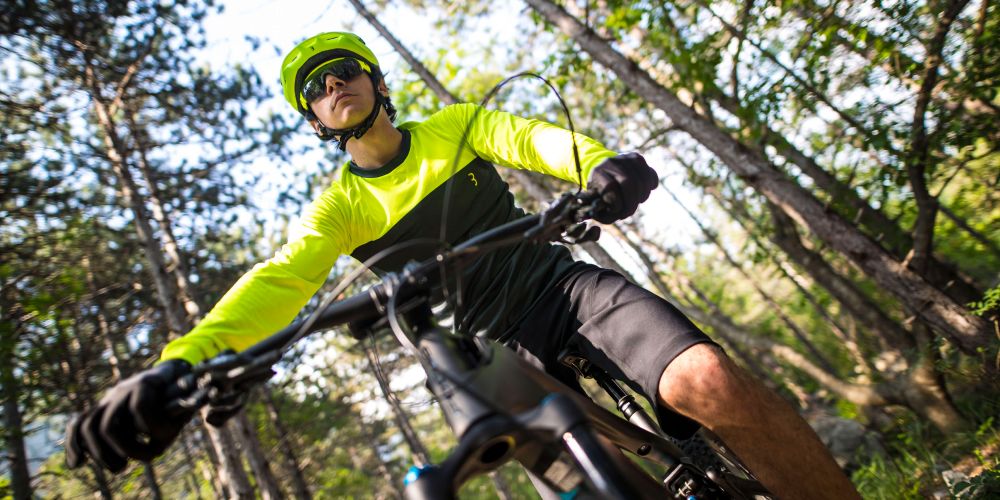 Width
The width of your handlebar has a great impact on the handling and behavior of your bike. A wider handlebar offers generally more control and better steering. Especially with the nowadays much bigger wheels and flatter headsets, a bigger handlebar makes you more flexible and your balance on your bike can be switched better and with more precision. Especially a wide handlebar with a short stem makes you very agile. But, before you run to the shops to buy the widest handlebar. There are also a few compromises you make with a wider handlebar; wider handlebars make the risk of hitting something with your hands (a tree, pole, or anything on the side of the track) bigger. After all, your appearance on the bike is wider. Going through tight corners with wide handlebars can also be less comfortable because of the big movement you have to make with wider handlebars. There are many ways to determine what width fits you the best.
We have a few suggestions that might help you with your choice. Though, we would like you to see these suggestions mainly as a direction and do some more research on what fits you the best. For example; somebody with wider shoulders probably prefers also a wider handlebar. In the list below we give you a few suggestions in the three different disciplines of mountain biking.
Shortening your handlebars can easily be done by just cutting both ends of the handlebar. All our handlebars are equipped with indication graphics on both ends to make sure you cut the handlebars at exactly the right length. Read our blog to learn more about what the best method is to cut your handlebar.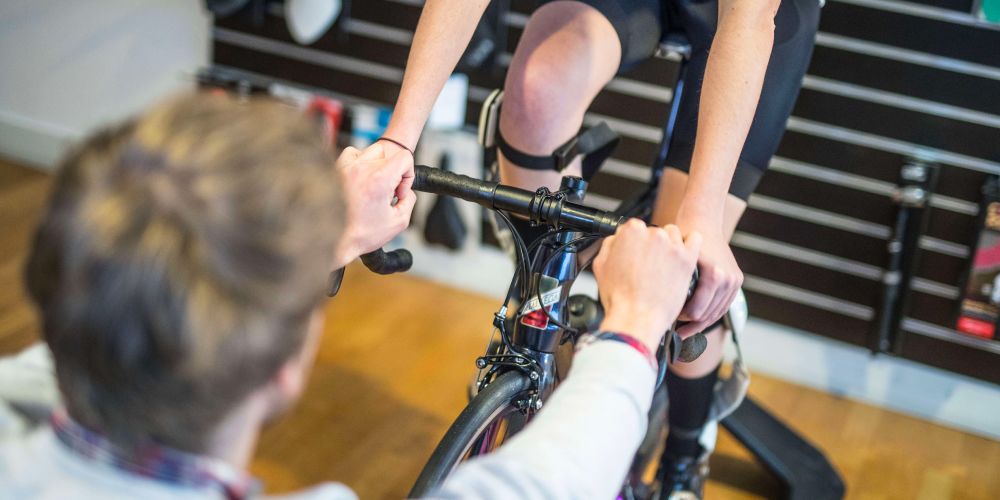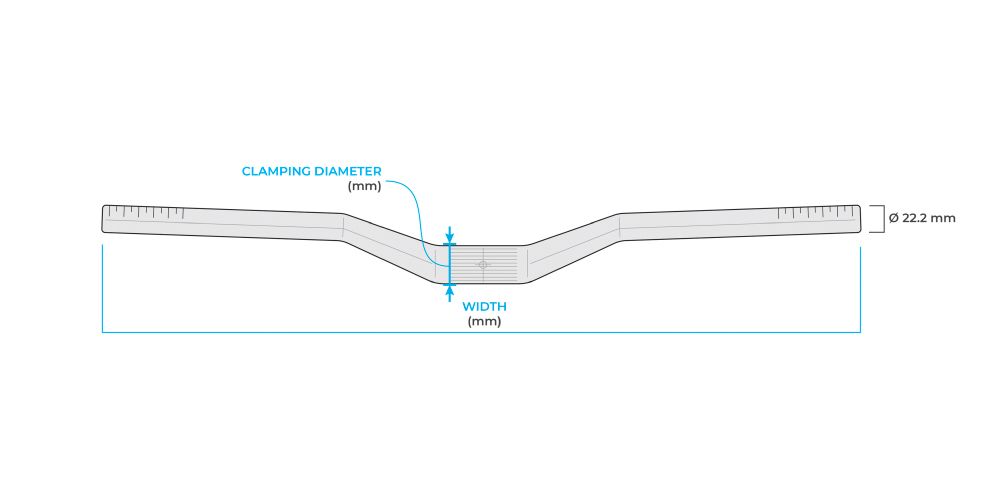 Diameter
The diameter of your handlebars can defer. There are mainly two sizes; 31,8 millimeters and 35 millimeters. 31,8 mm is the most common size for normal mountain bikes, trekking bikes and touring bikes. 35 mm comes from the downhill scene and start to get more common for mountain bike handlebars too nowadays. Make sure you know what handlebar stem you have (31,8 mm or 35 millimeters) so you buy a handlebar with the same diameter. All our handlebars are 31,8 millimeters, except for our Skybar 35 mm which is, as the name suggests, 35 millimeters.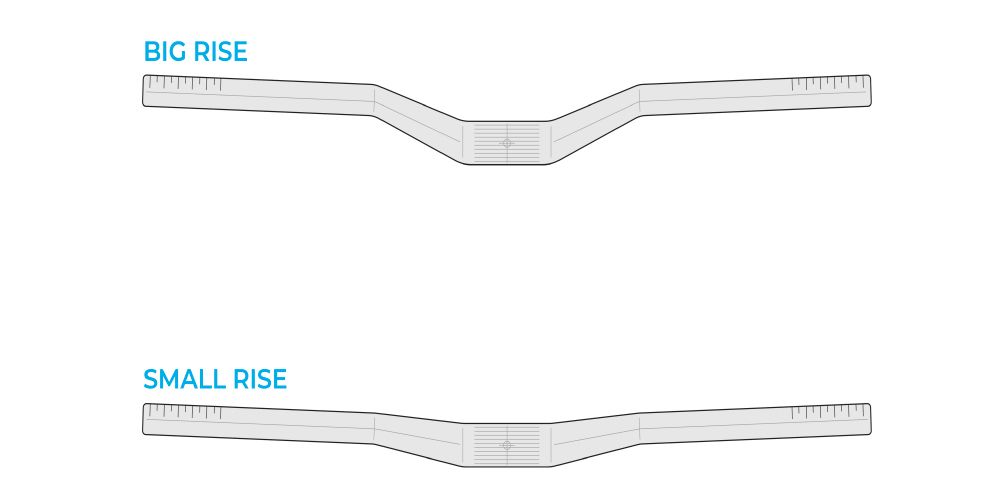 Rise
When we talk about the 'rise' of a handlebar, we mean the offset in the vertical direction. Handlebars are often not just a straight tube, they are slightly bent as you can see in the pictures above. This rise changes the handling, comfort, behavior, and position on your bike and is therefore quite an important variable. We have handlebars with rise in five different rise sizes, from no rise up to 35 millimeters rise. It is up to you what you prefer, but again, we will give you some suggestions below as what we think would be a good starting point.
Keep in mind that it is always important to go for what you prefer yourself. There are no hard rules, and the information given here is just a starting point to figure out what you prefer.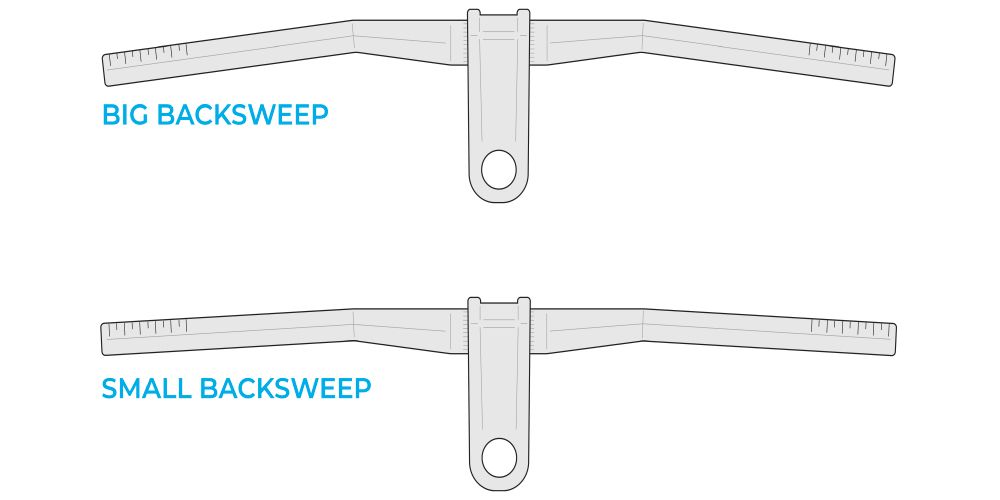 Backsweep
The backsweep of a handlebar is the amount of horizontal bending towards the rider. Often given in degrees. In the illustration above you see the difference between no backsweep and 9° degrees backsweep. Backsweep takes the pressure off your arms as it brings your body in a more upwards position by bringing your arms closer to your body. Your hand wrist arm alignment improves which makes it more comfortable. A backsweep of around 5° degrees is seen as a good average for most XC bikes, but also here your own preferences are most important.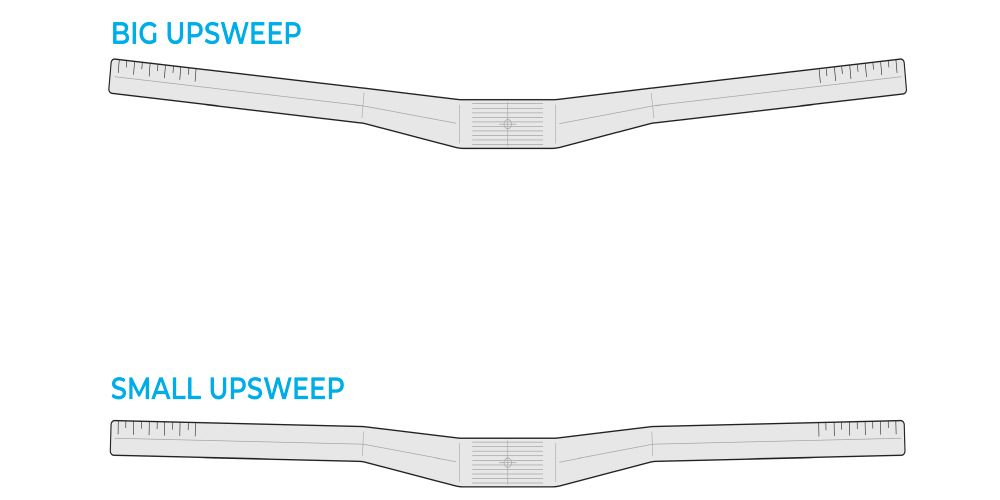 Upsweep
Upsweep is the amount of vertical bending of your handlebar. The amount of upsweep is also normally given in degrees, where 4° or 5° degrees upsweep is average. The amount of upsweep completely relies on your own preferences. Although, we will give you some considerations to make a good choice. A high amount of upsweep gives you the feeling of control, you are more tucked into your bike. Especially on high-speed tracks, this can be a good thing. Keep in mind that a high amount of upsweep puts more pressure on the outside of your wrist due to the angle. This can cause discomfort. So, If you are likely to feel discomfort in your shoulders, arms, and wrists, you might be better of with a lower amount of upsweep.
Road handlebars
We have two road handlebars; the Racer and the Graveller. Our road handlebars are both drop bars, which means that the handlebar has a bend downwards to create a second position for your hands. Road handlebars are made for speed, aerodynamics and last but not least; comfort!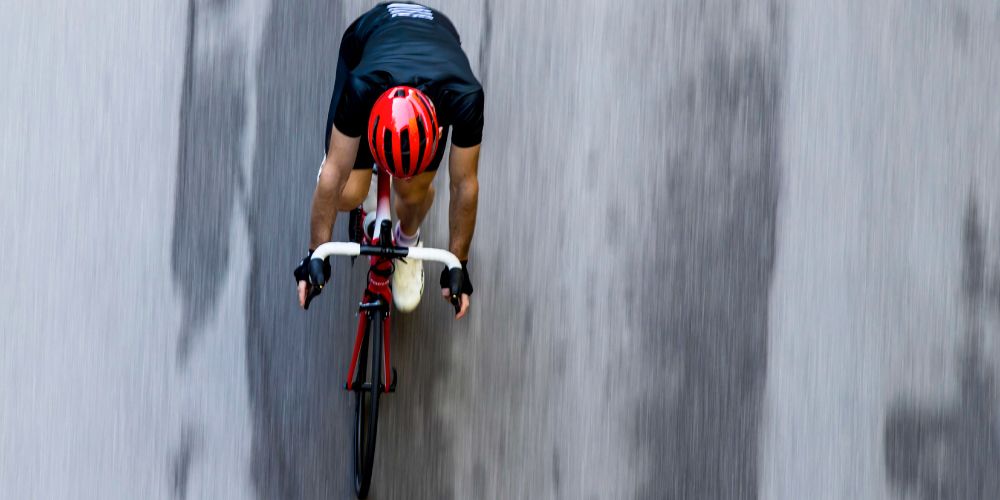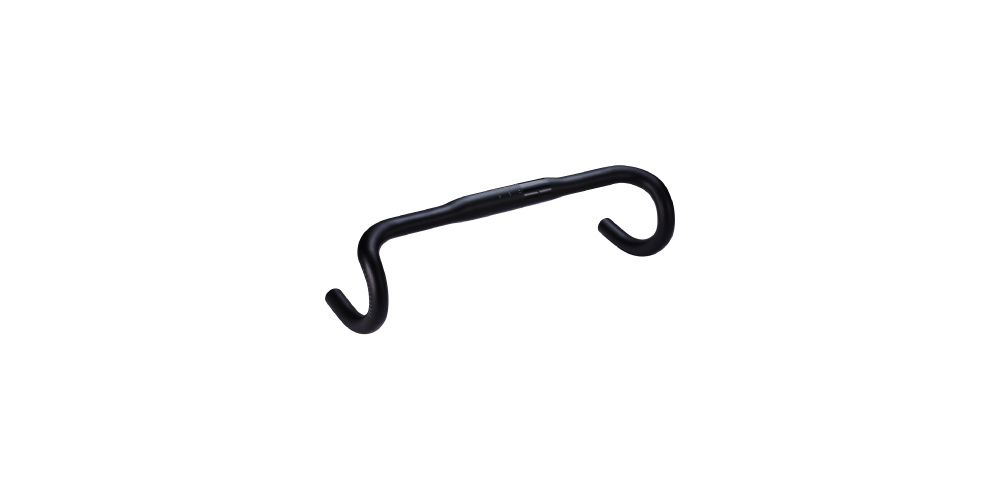 Racer
The Racer is our classic road handlebar. Available in four different width sizes to cover everybodies preferences. A good rule to determine the right width for you is that the handlebar should be the same width as your shoulders. Which means that if you sit on your bike, and somebody looks at you from straight in front of you, that person should see your arm be exactly vertical downwards. But again, take this information as a good starting point for finding the right handlebar for you. Try different handlebars out in your local bike shop and see what feels comfortable.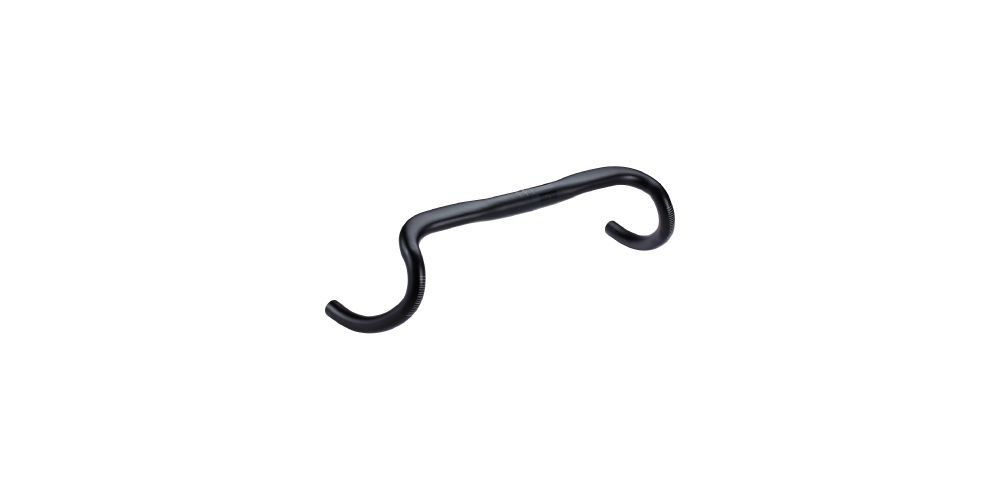 Graveller
The Graveller is the perfect handlebar for your gravel and beach rides. This handlebar has 16° degrees flared drops to increase the comfort and handling of the bike on rough terrain. This flared drop means that the downwards bend has also a bend towards the outside of the bike. Flared drops create extreme stability and control, perfect for riding on the beach and gravel roads. This is also the reason why people often choose for a slightly wider handlebar compared to normal road handlebars.
Aero handlebars
Aerodynamics is probably the main variable while riding on the road. Headwind can break your day where tailwind makes you feel like you are flying! When speed is your best friend, you want to minimize the amount of aerodynamic disadvantage by making yourself as small as possible on the bike. Bring your head between your shoulders and lower your core as far as you can. To make this position as comfortable as possible, a pair of Aero bars will take the pressure off your lower back and arms. Aerobars allow you to place your lower arms on top of your normal handlebars for an extremely low and aerodynamic position. All our Aero handlebars can easily be attached to different handlebars and be adjusted exactly the way you want them. The armrest clamps can be adjusted, and we have an assortment of J-bend or straight bars. With Aerobars, comfort and aerodynamics come together.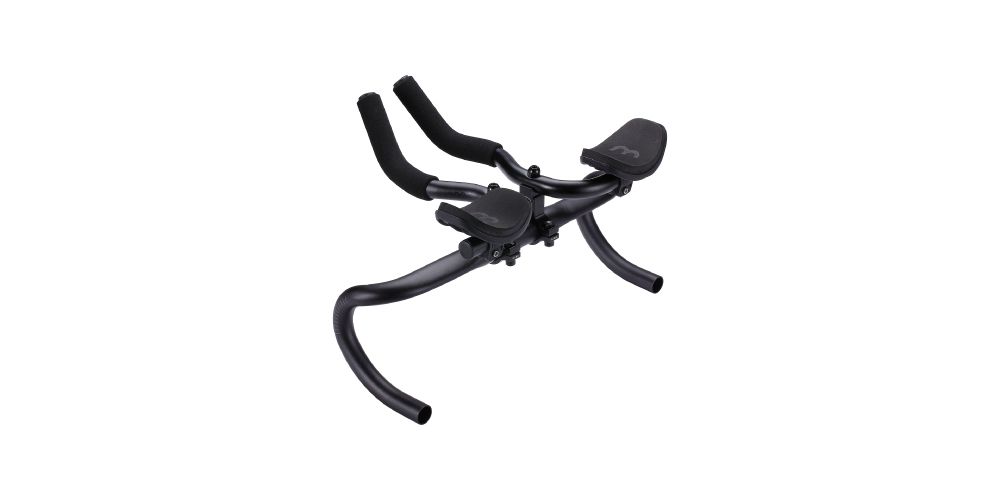 Butterfly handlebars
Butterfly handlebars are probably the most versatile handlebars you will ever have on your touring, trekking, or city bike. Butterfly handlebars create a wide variety of different positions for your hands to create the best comfort you can imagine. Placing your hands at the front of your handlebar and you stretch your back more and create a more aerodynamic position. Place your hands closer to your body, and you create a more upwards position that takes the pressure of your back for a comfortable city ride. Our Multibar is available in two diameter sizes for a 25,4 mm stem diameter size, and a 31,8 mm to fit almost all touring, trekking, and city bike stems.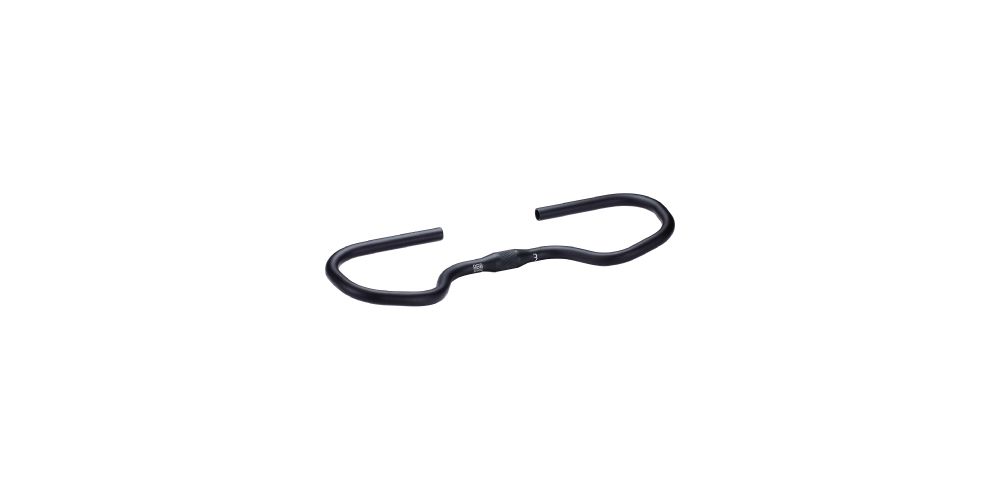 Conclusion
You have a great starting point in your search for the perfect handlebar for your bike. By reading further on the internet you will find an abundance of information and 'rules'. We believe that everybody is different, and the perfect handlebar is different for everybody. In this buyer's guide, we have given you some direction and tips on what to look out for in your particular situation.