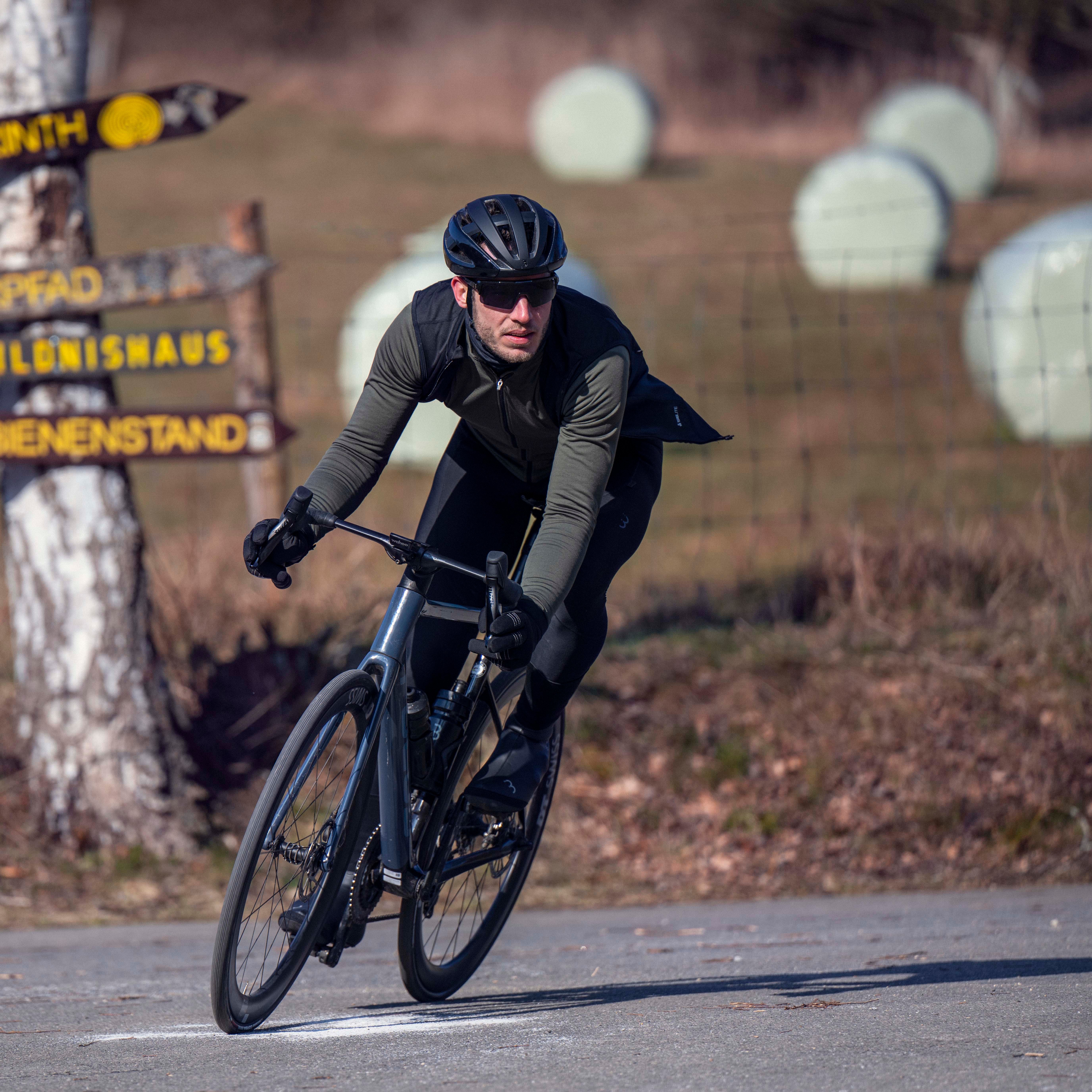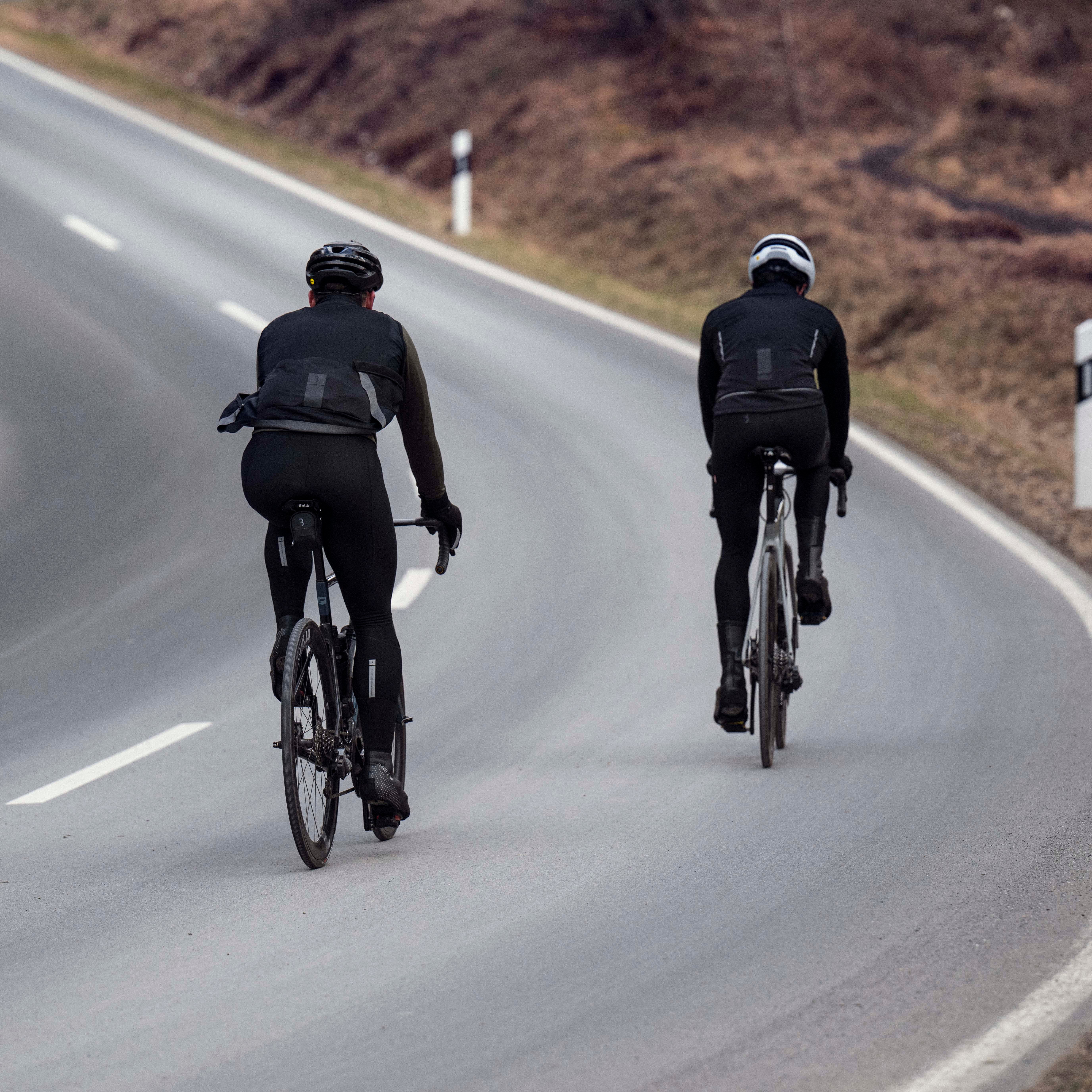 The dark side of riding your bike
With bad weather conditions, it is not only the temperature, rain and wind that make it less comfortable to ride your bike. Also the darkness can make you hesitate to step on your bike. With bad weather conditions, often the dark comes early. We advise everybody to always use lights on your bike in the dark, not only to see, but also to be seen.
Besides that, a little bit of extra visibility is never wasted. Our jackets and vests are all equipped with reflection and are often also available in high-visible colors. This way other traffic will be able to spot your easier. This way, our jackets and vests do not only create an extra level of protection against the weather, but also provide you with an extra layer of safety through visibility.
Jacket or vest
When situations reach the extreme, peoples preferences start to defer, and it is important that we meet all those preferences. Therefore we have a wide range of different jackets and vests, all with their own special features and goals. Whether you prefer a jacket or a vest, there is something for everybody! Having the right apparel for different situations makes every ride comfortable and keeps your motivation great, eventhough the weather forecast is less nice! We like everybody to enjoy their bikes, no matter what mother nature throws at you!