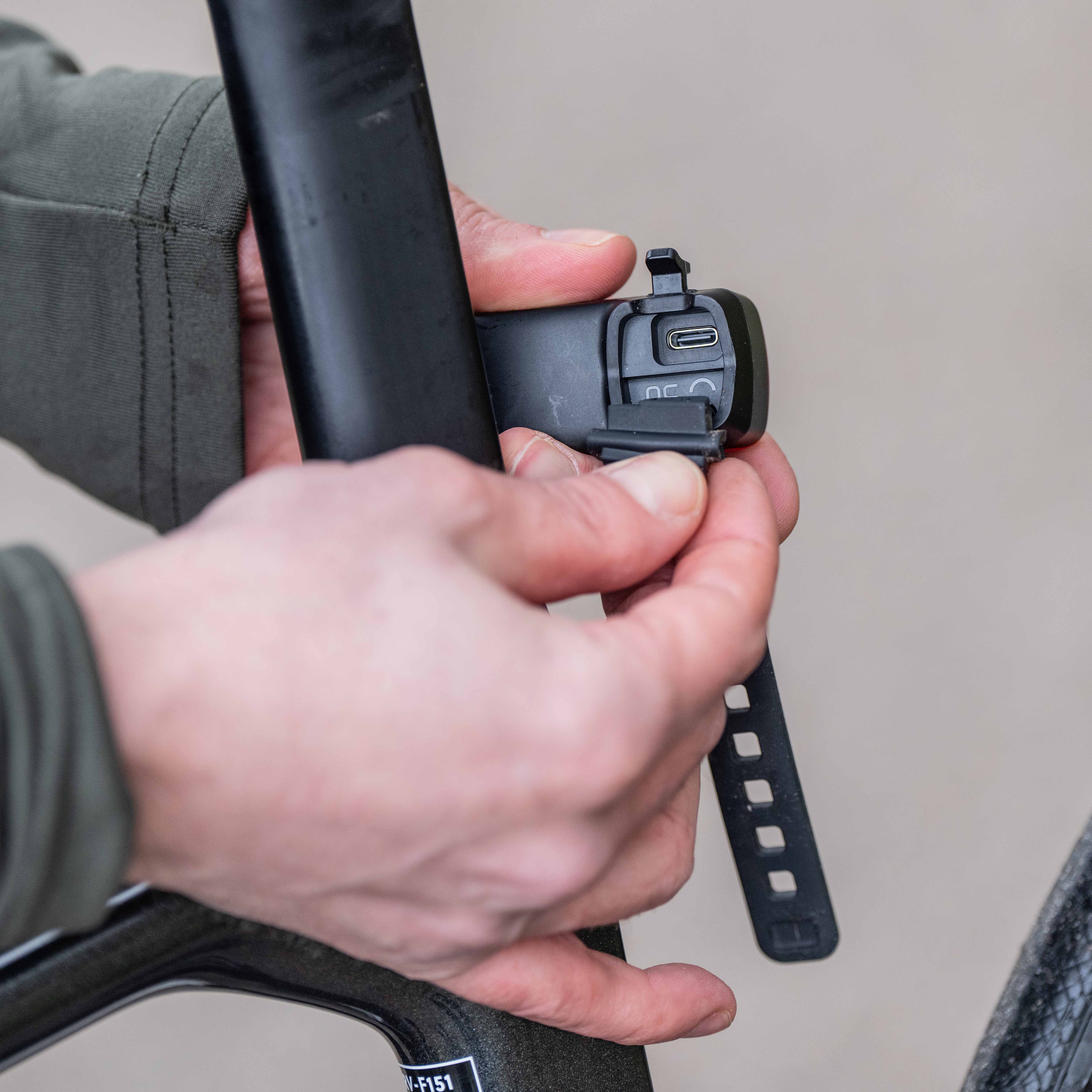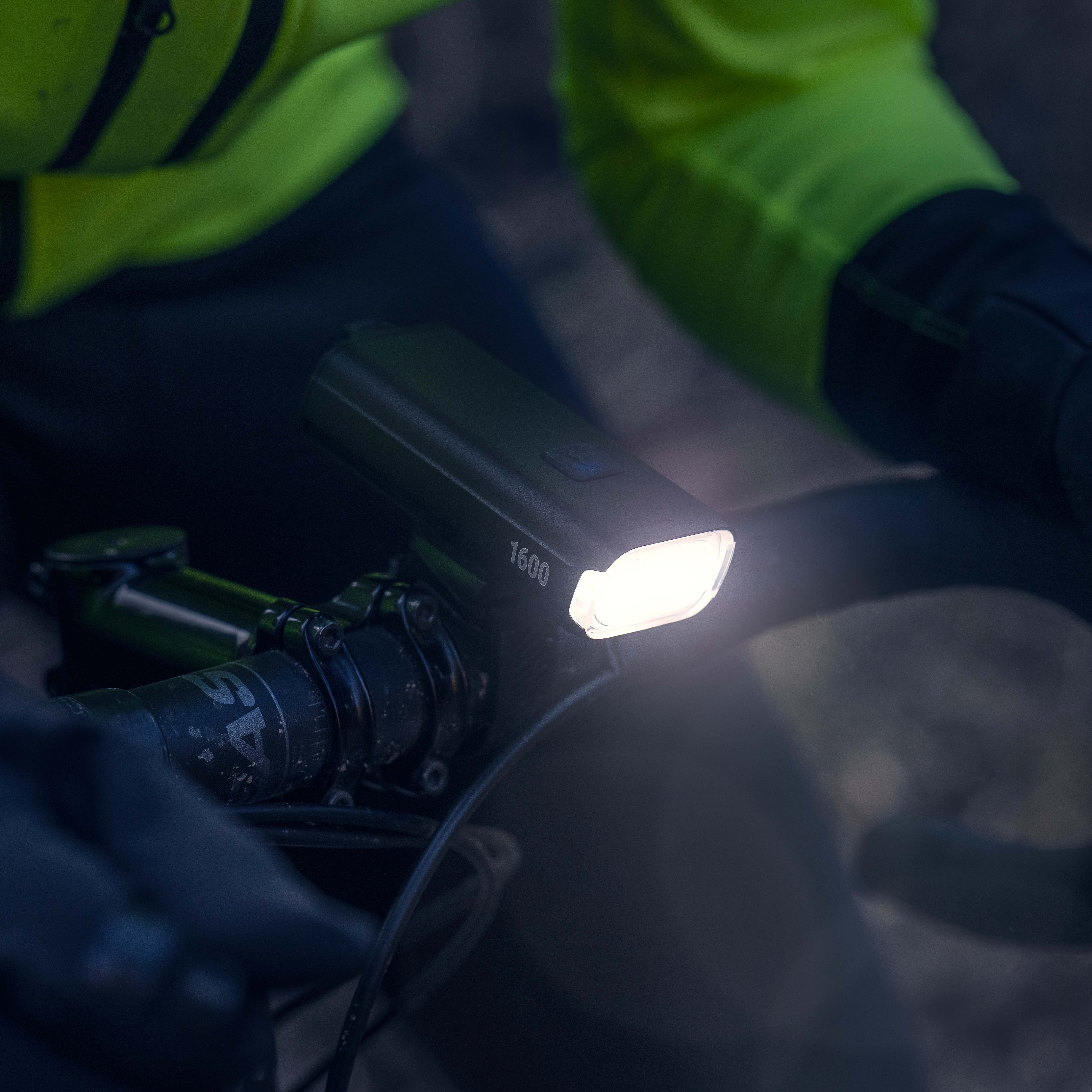 Modes
Many people choose their bicycle lights based on the highest light output in Lumen. This can be very helpful but does not tell the whole story. Want to know more about this? Then read our blog and discover the technical world of our lights.
Besides that, a lamp is more than just its strongest light output in Lumen. A bicycle light has several modes that give you the freedom to choose between extra-long battery life or extra power and intensity of light. Most of our lights have a low, standard, or city mode for use in traffic and a high or boost mode for those situations where extra light is needed. Our latest bicycle lights also have a daytime flash mode for daytime use. This provides extra daytime visibility when riding on roads shared with other traffic.
Every mode on our lights is designed to give you enough light in every situation. Want to know exactly how much light our lights provide in each mode? Take a look at our bicycle light table.
Battery
Almost all of our bicycle lights are equipped with a rechargeable battery. This battery does not need to be replaced as it can be charged via a USB charger. Some other lights are equipped with a replaceable battery that can be replaced when empty. All the batteries in our lamps are either lithium-ion batteries or polymer batteries from either LG or Samsung. If you want to know more about the batteries we use, read this blog about our batteries.
Polished lenses
Our bicycle lights have polished lenses. These lenses are not cast directly into the lampshade but are acquired separately and optimized to generate the best light. This gives you a clearer beam of light and it runs more gradually into the dark at the edges, which makes for a more pleasant view. Read all about our light beam in this blog.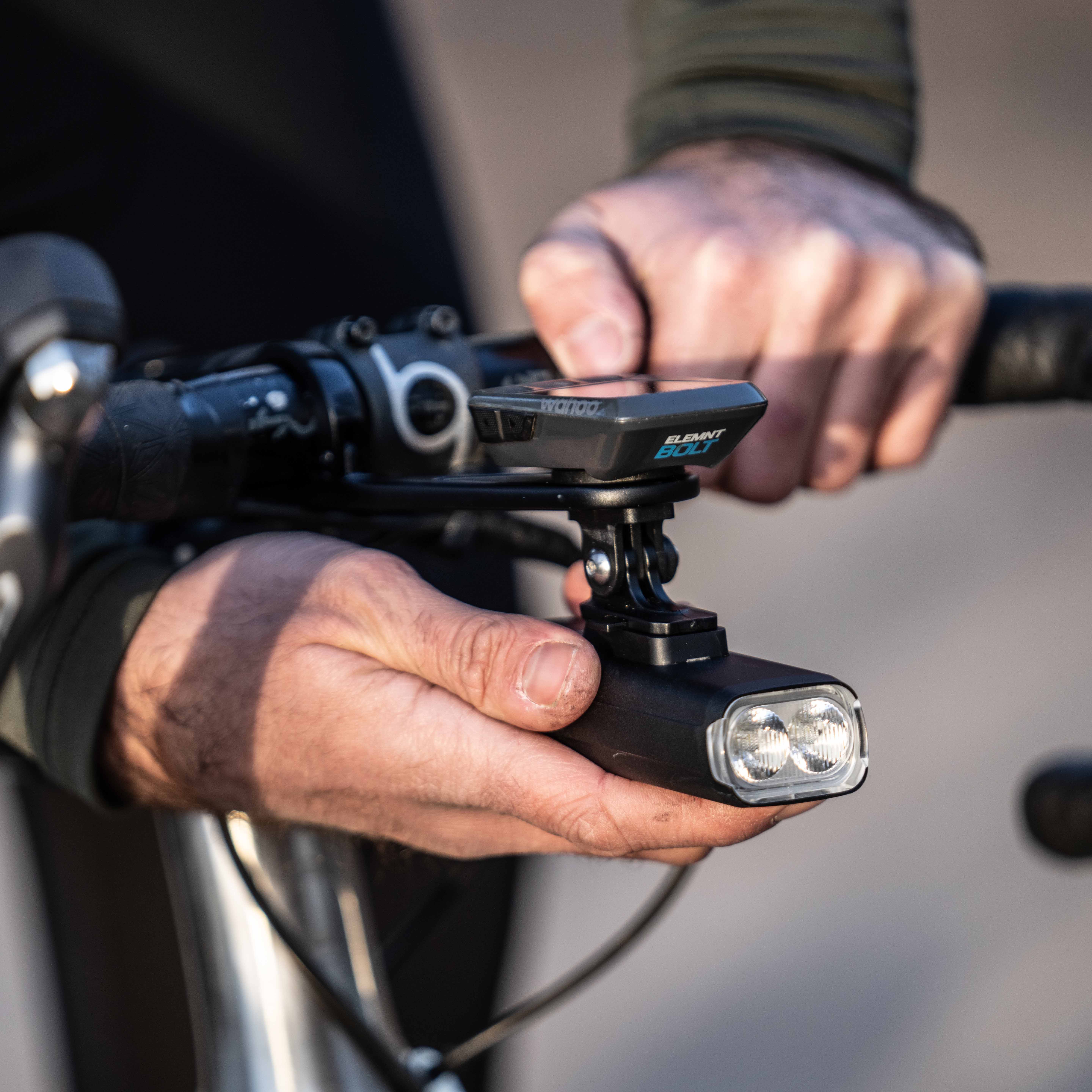 TightFix
StrapFix
CenterMount
GoMount
HelmetMount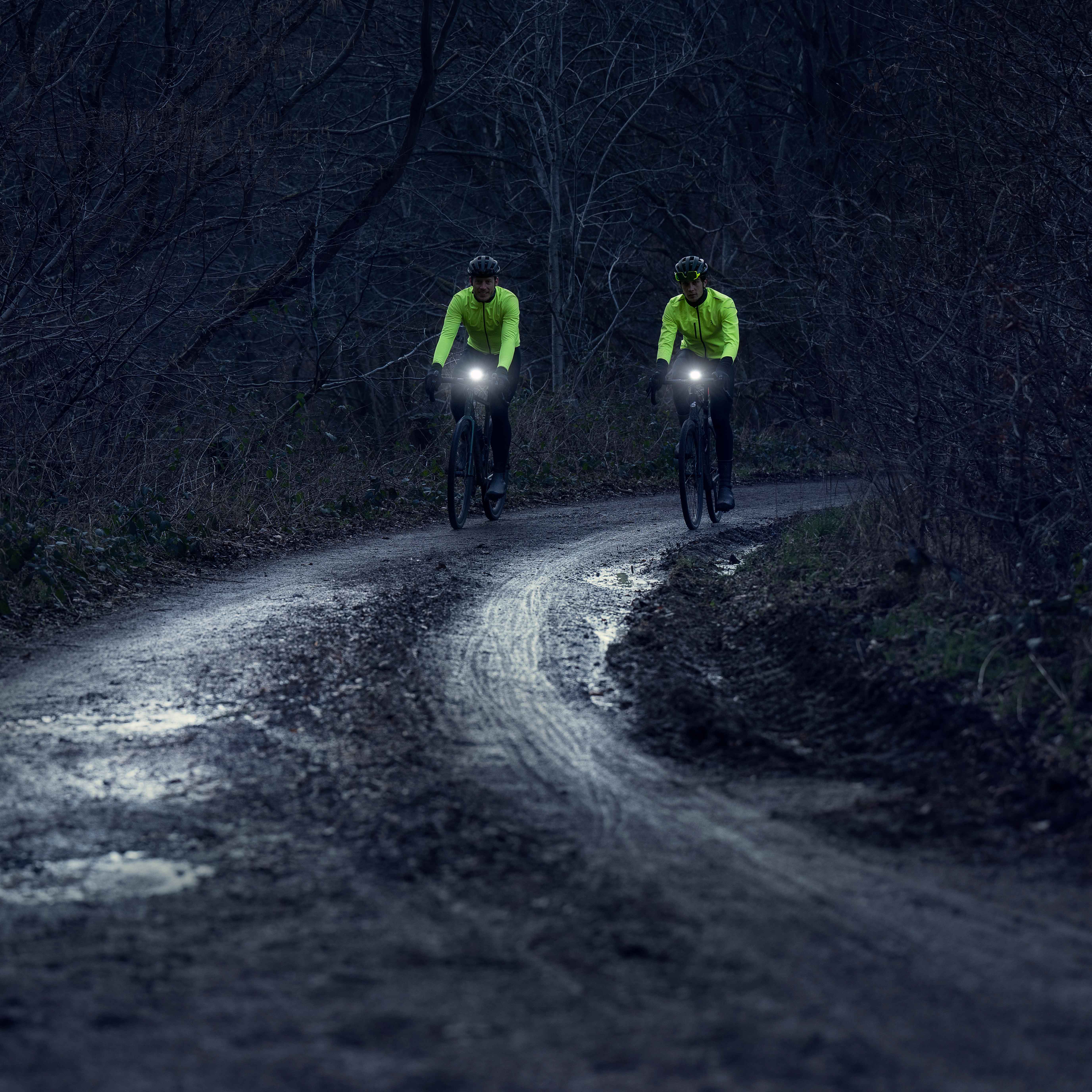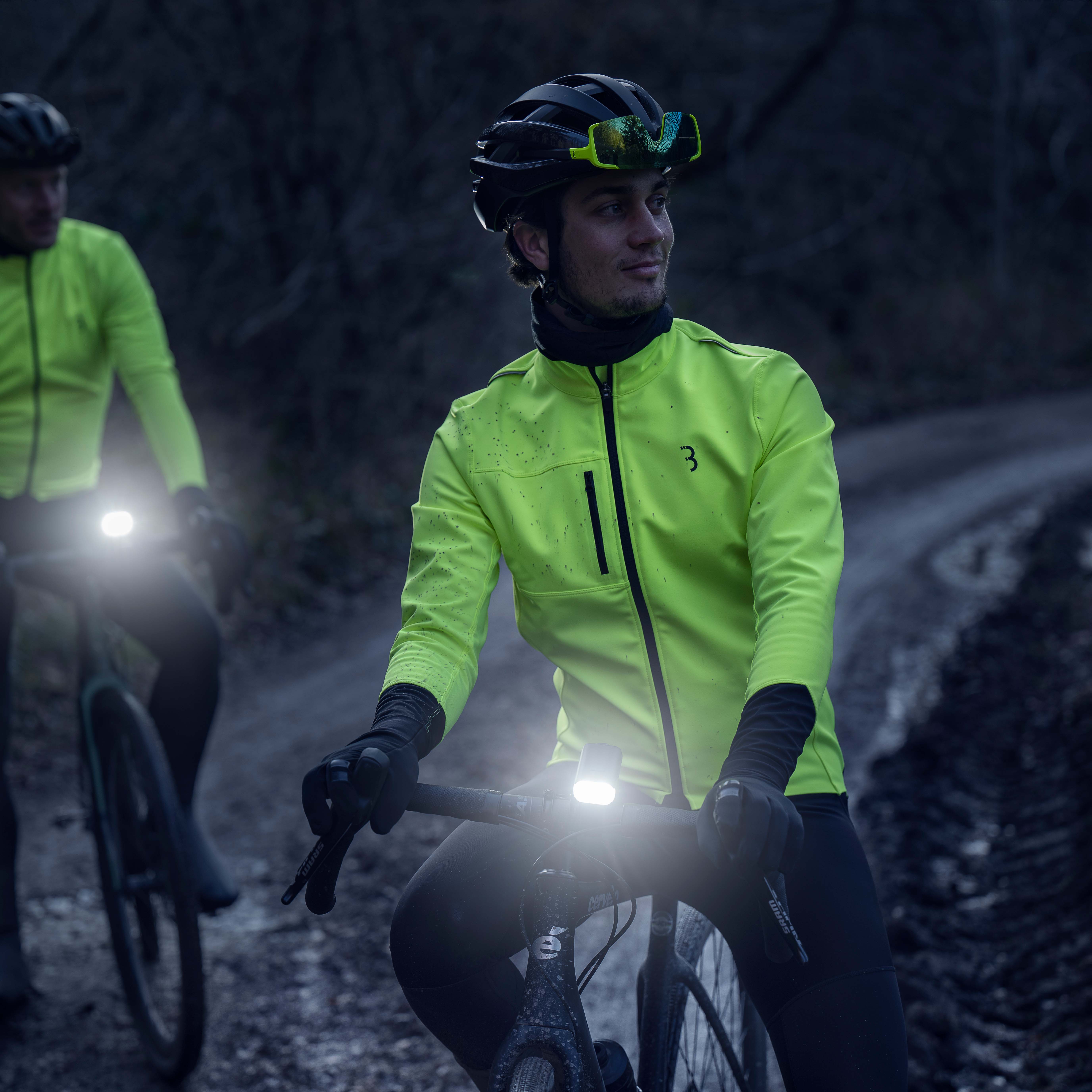 Headlights
Our headlights are made to be seen by other road users or to see the road ahead.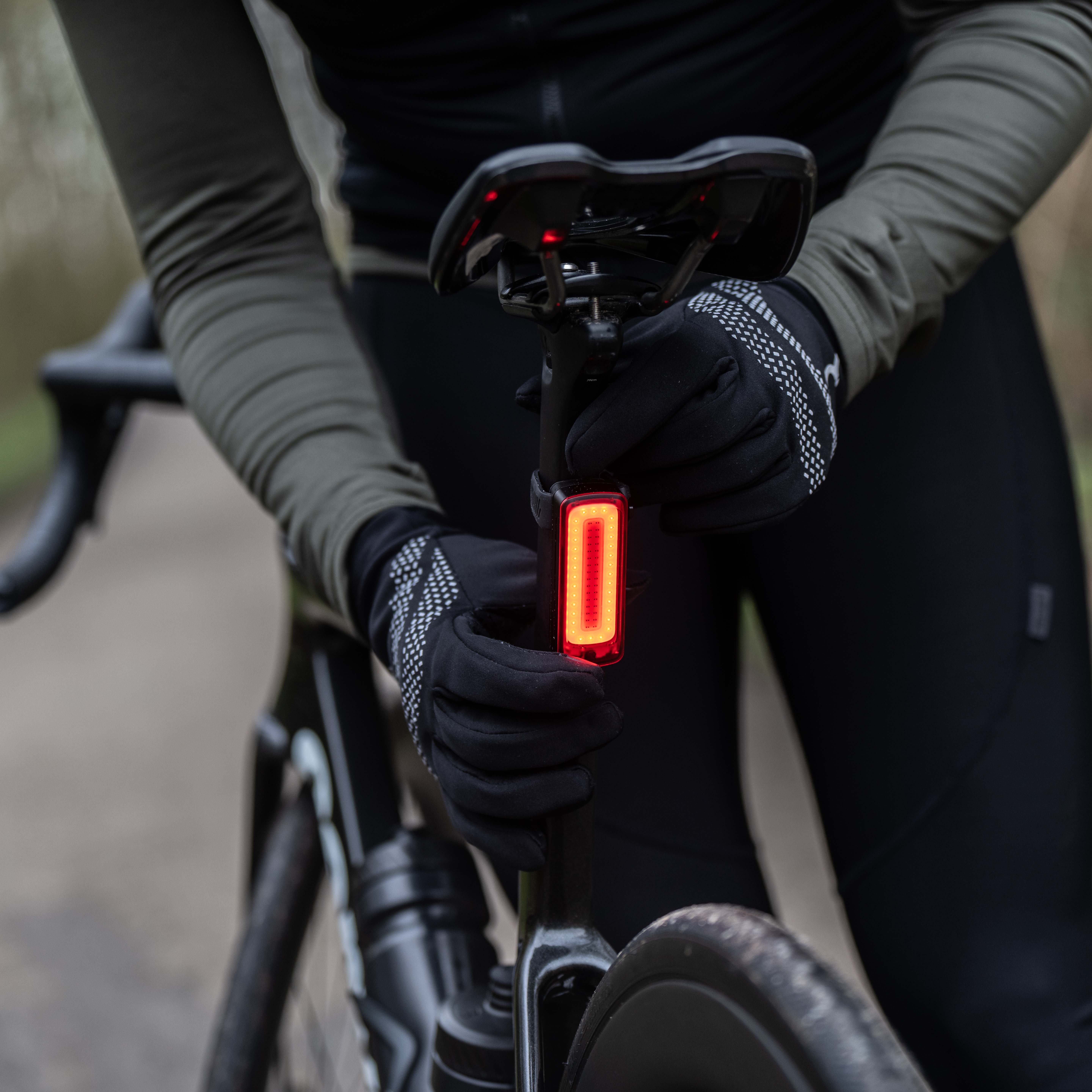 Rear lights
Our rear lights make sure you are visible to everyone around you on the road.
Light sets
Not only looking for a head- or rear light? We have several light sets that will get you ready for cycling in the dark.