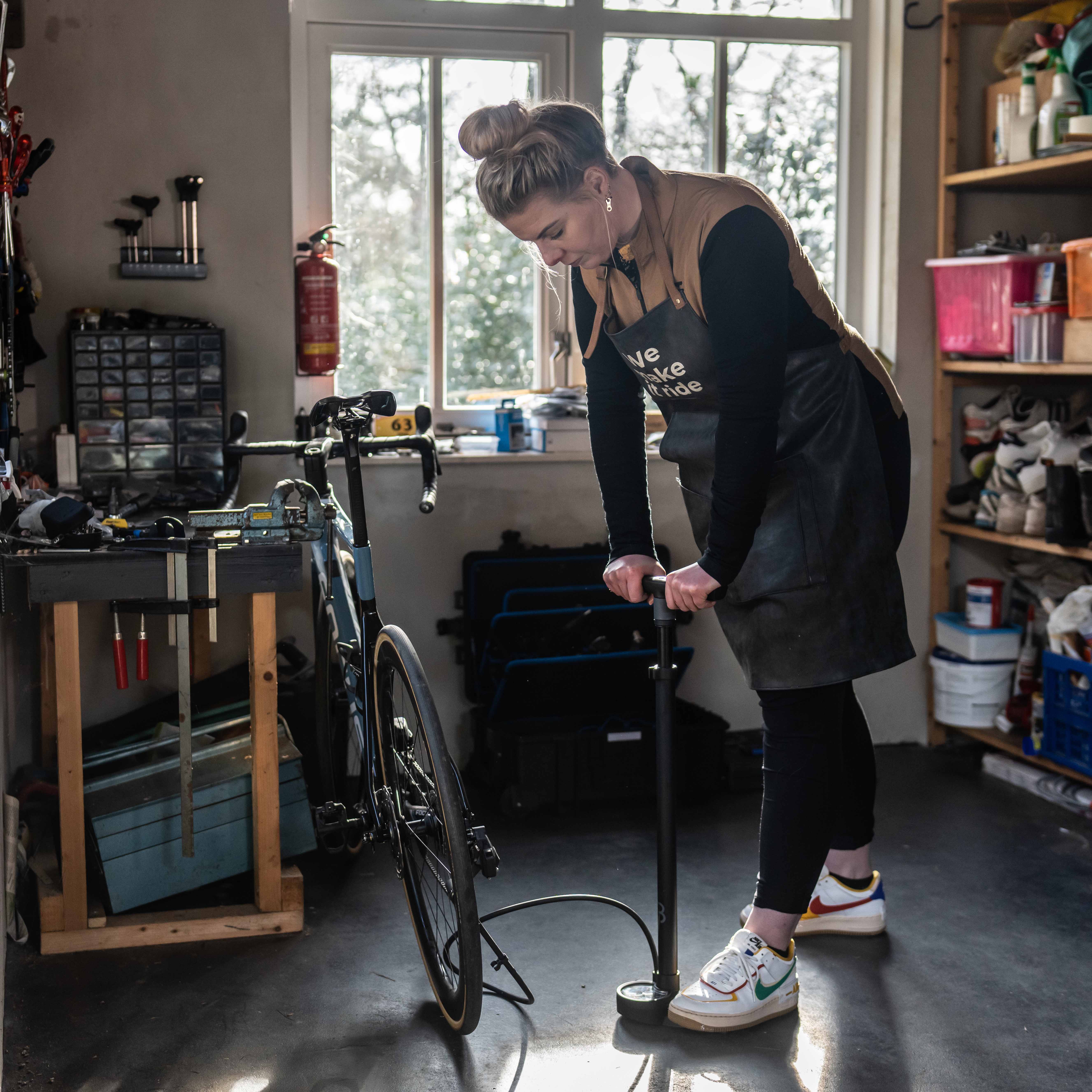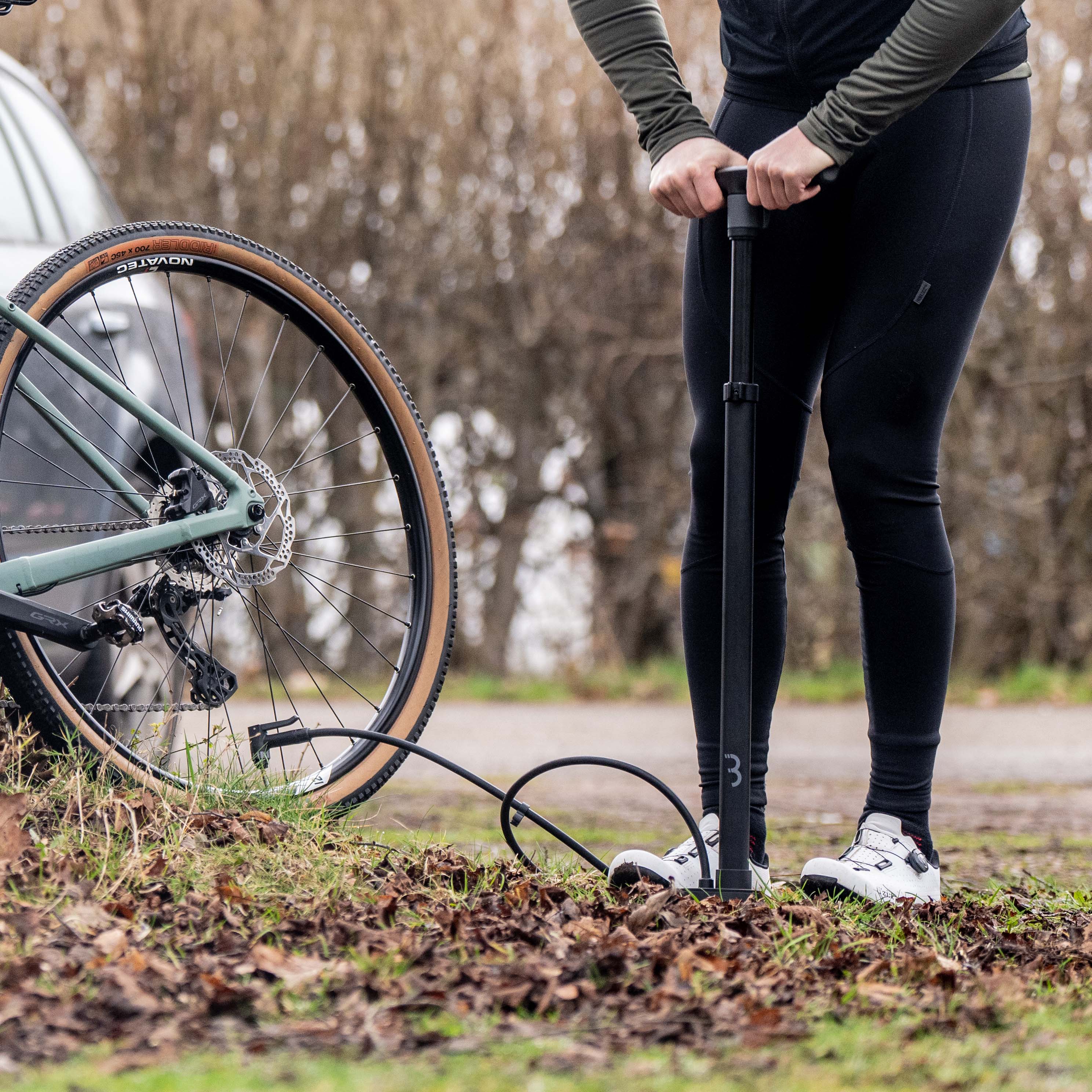 Twisthead
For an extra secure grip, check out the TwistHead. This pumphead is ready to be screwed on your valve, so that, even at higher pressures, it just stays in place and won't come off.
DualHead 2.0
The DualHead 2.0 is compatible with all our floorpumps. Because of its metal handle it won't break and is easy to use and can handle high pressure.
DualHead 3.0
The DualHead 3.0 pumphead has a thumblock lever that gives you the possibility to secure it to the valve with only one hand. The pump head locks firmly to the valve, so you can pump it with high pressure.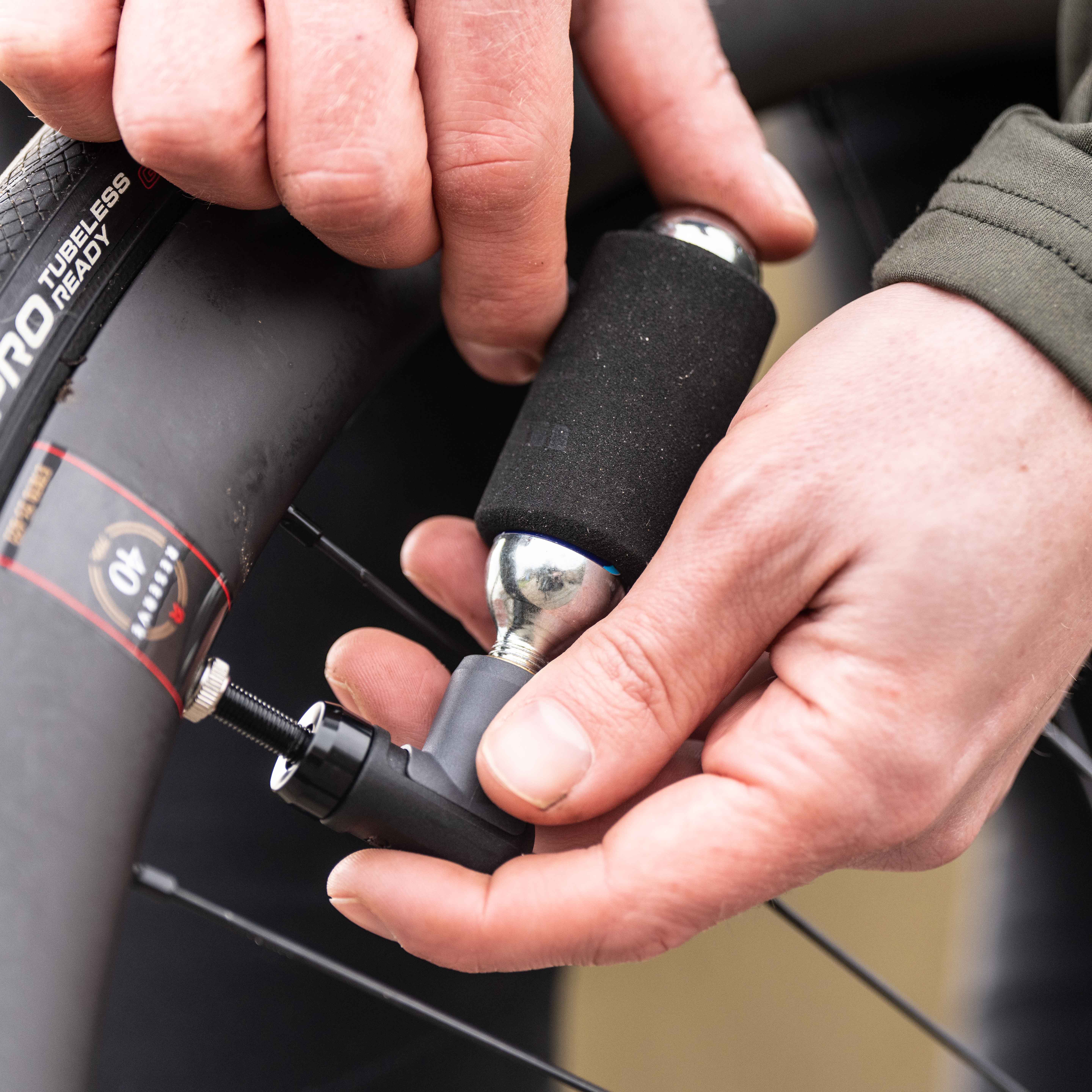 On the pump
Some mini pumps have their pumphead directly mounted on the pump itself. This provides you with a strong connection to the valve but is vulnerable for the force you will put on the valve during pumping. You don't want to break or bound the valve while pumping up your tires.
On the hose
When you go for a pumphead attached to a hose it will be easier to give more power. This because the movement of pumping is not directly pressed uppon the valve. And you don't have to pump closely to the wheel.
CO2 pumps
Several of the minipumps are fitted with a CO2 option. A CO2 pump is a small tool in which a CO2 cartridge can be placed. With help of this tool you can get this CO2 into your tire. It's a fast way to get high pressure in your tires and doesn't ask any physical effort from your side.