---
Buyer's Guide | Rim Brakes
So you're training to get even faster, looking for ways to shorten your commute or take that elusive King of the Mountain Strava segment. It's why we ride, right? But there are some moments that require you to seriously slow down, keeping you safe from harm, or even serious accidents. To be able to do some more riding tomorrow as well. That is why BBB Cycling offers you braking systems that keep you safe.
To make sure it keeps safe to ride without your brakes failing on you it might sometimes be needed to change your brake pads.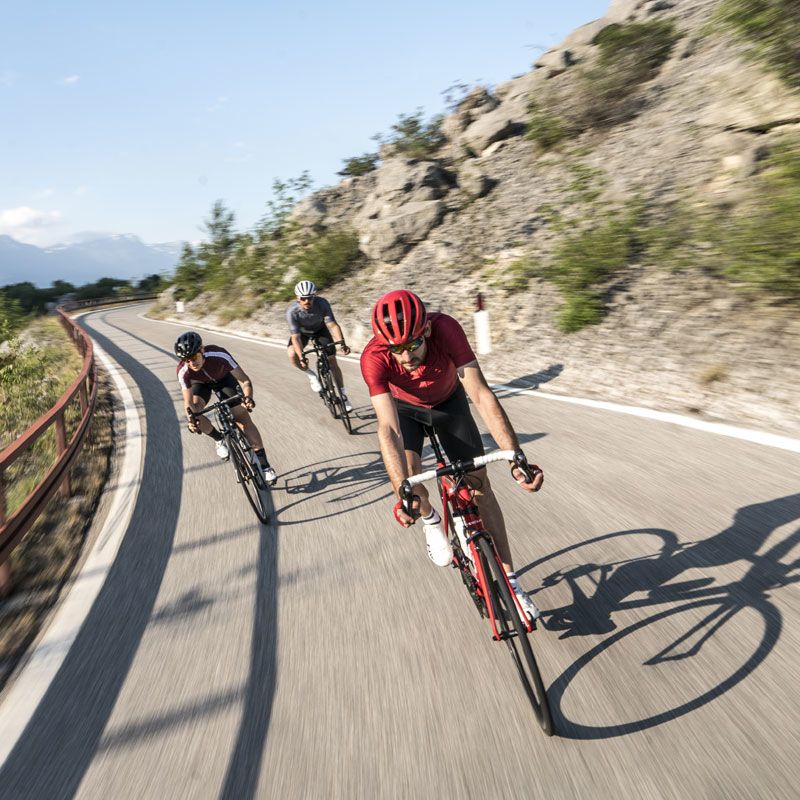 When is the time to change your brake pads?
There are several reasons for you to have to change your brake pads.
The first reason can be if your brake pads are worn out. You can see this when the pad is less than 1.5mm thick. It's time to change the pad when this is the case.
Second reason to change your brake pads occurs when you find a lot of little alloy pieces in the pads. When this happens you will lose braking power which can lead to unsafe situations. You can pick these pieces out of the pads with a little knife but when the pieces are too big and holes start to appear upon picking the alloy out it might be a wiser choice to change your brake pads.
The third reason to change your brake pads are when you change the wheels of your bicycle. For example, you bought a new set of carbon wheels but your current wheels got an aluminium rim. Because of the change in material you will also want to change your brake pads. Pads for aluminium rims don't work as well on carbon rims just as carbon pads don't work as well on aluminium rims.
Road
Rim brakes with duo function offer good results at all weather conditions.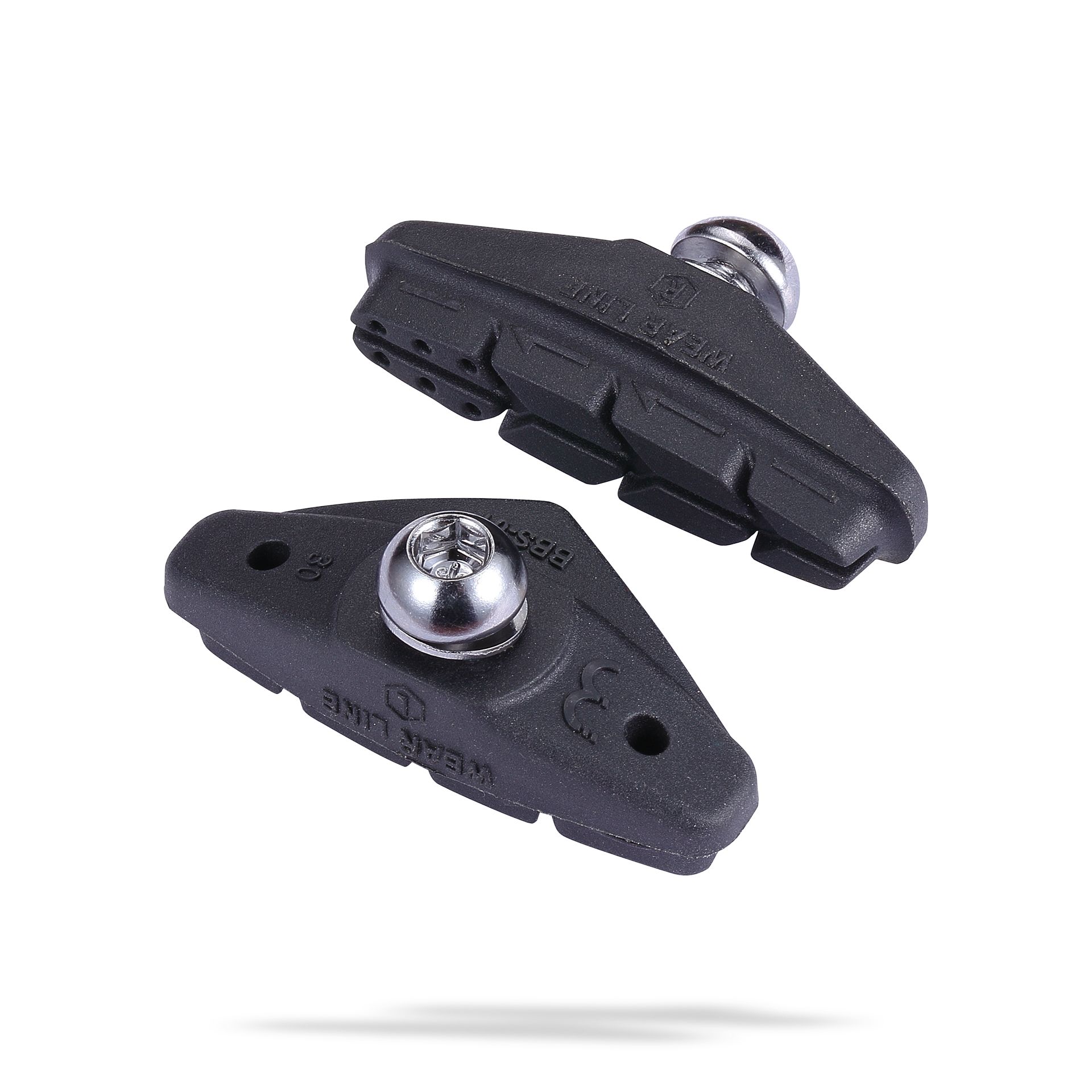 Threaded stud
The Techstop is a lightweight rim brake that offers extra preformance in wet conditions. A good choice when you ride in the rain a lot.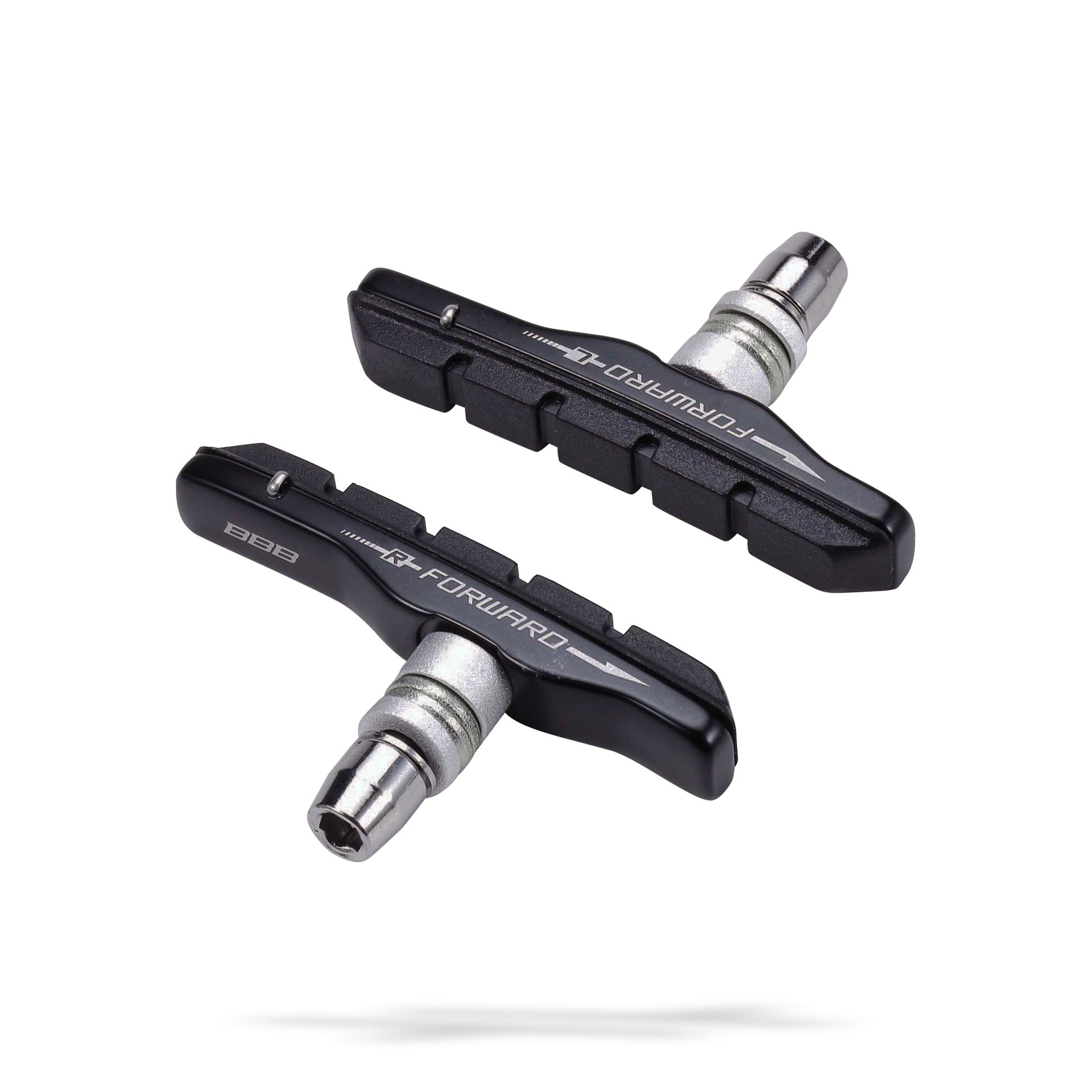 Smooth stud
The Carbstop is an top class rim brake. Perfect for races and rides where a lot of braking is needed. Good in wet conditions, down a hill and got a long lifetime.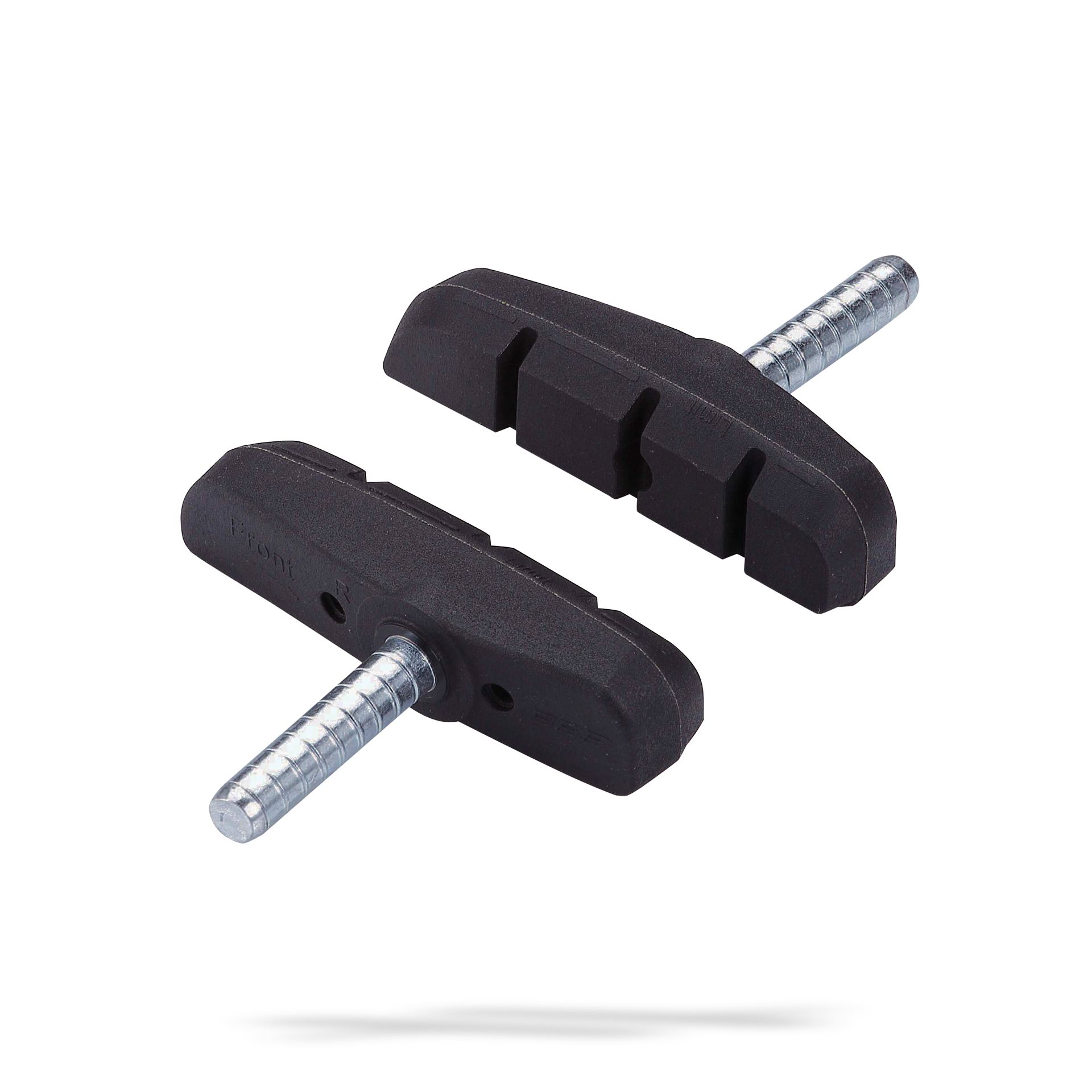 Normal
The normal brake pads are regular brake pads which are perfect for all bikes with rim brakes. These are regular brakes and are good in any circumstance.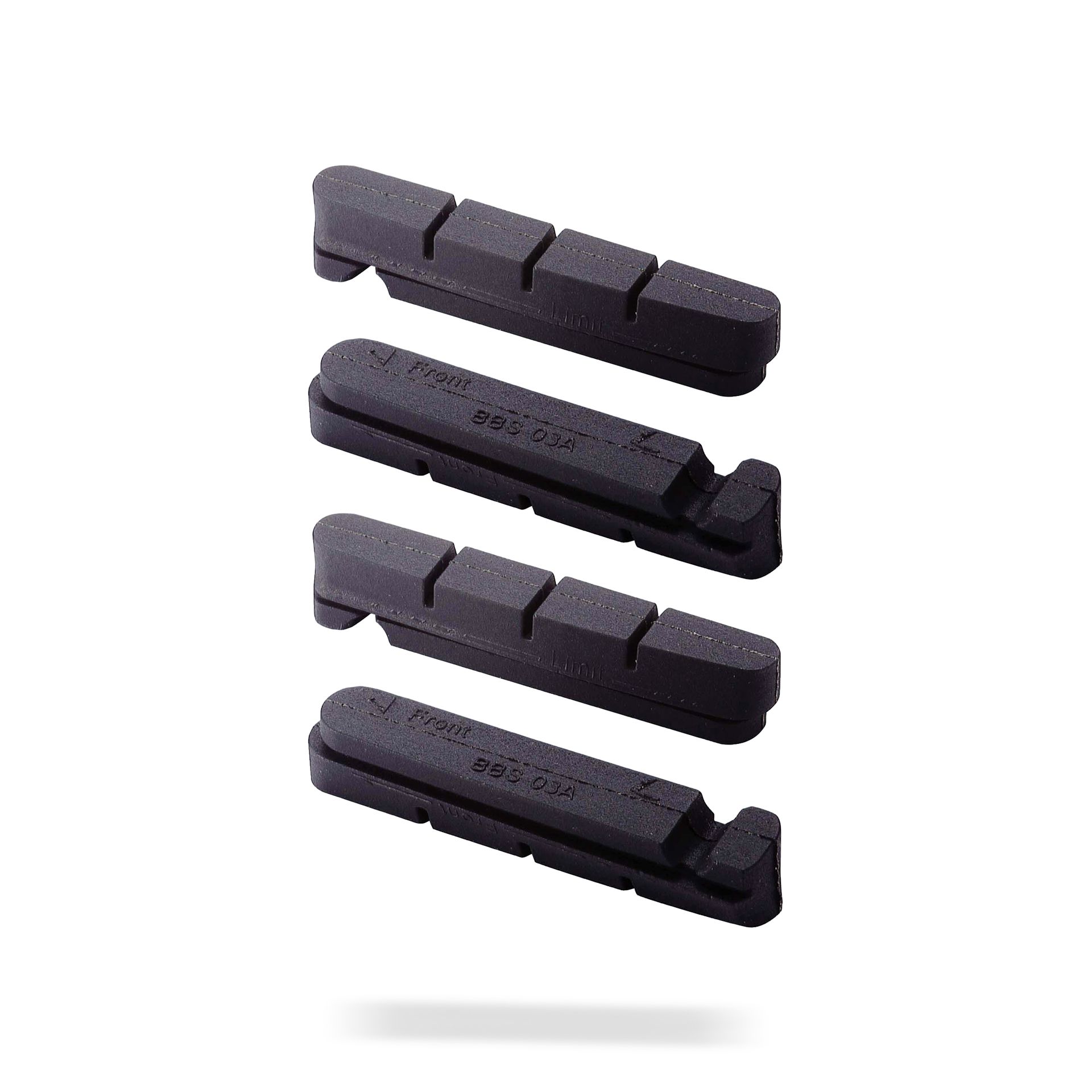 High performance (HP)
High performance brake pads are for the rider who needs a stronger brake because of the high speeds that he/she reaches or the extreme trails they are riding.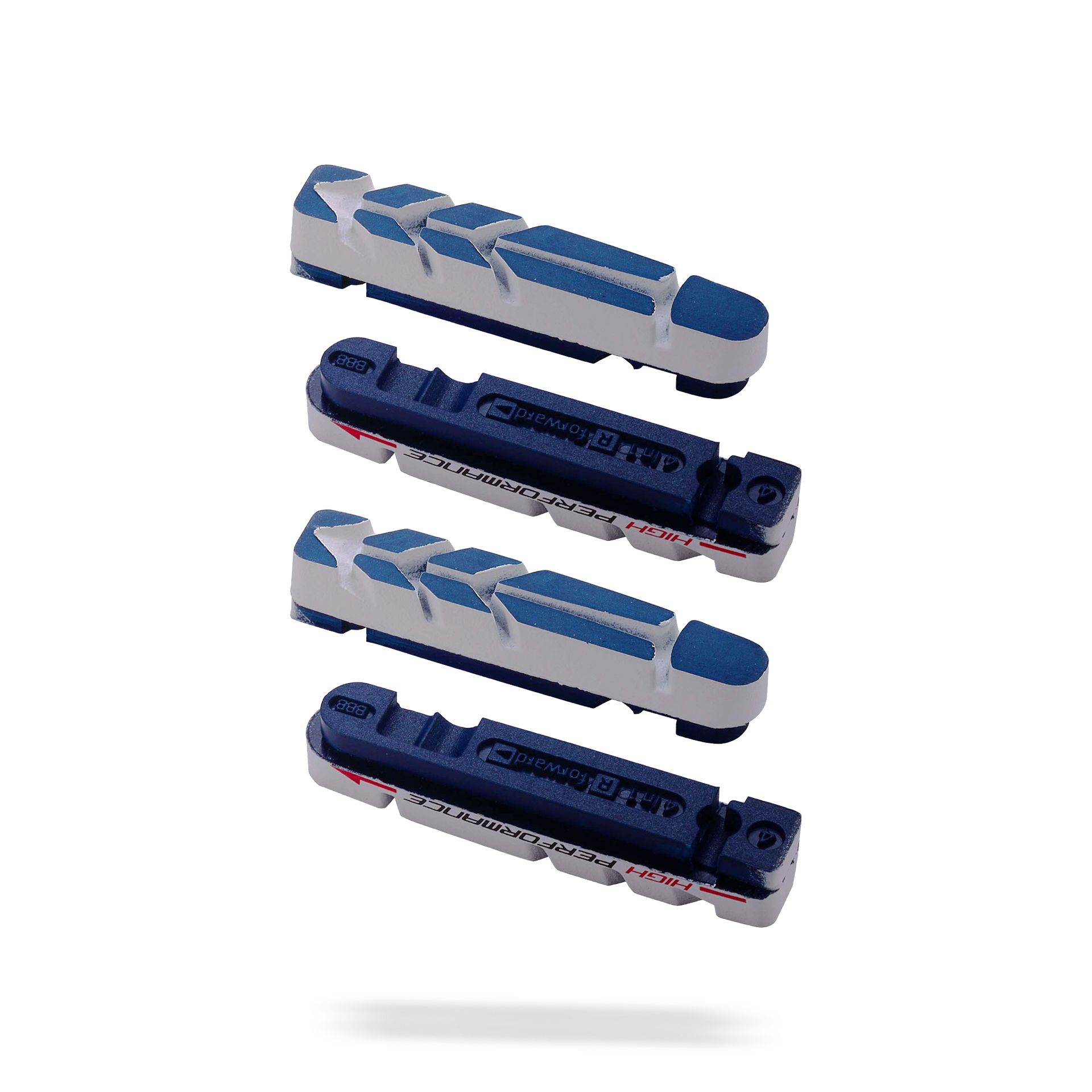 Carbon
When your rims are made of carbon you need brake pads specially made for this. The carbon brake pads give the best stopping power when riding with carbon rims in all circumstances.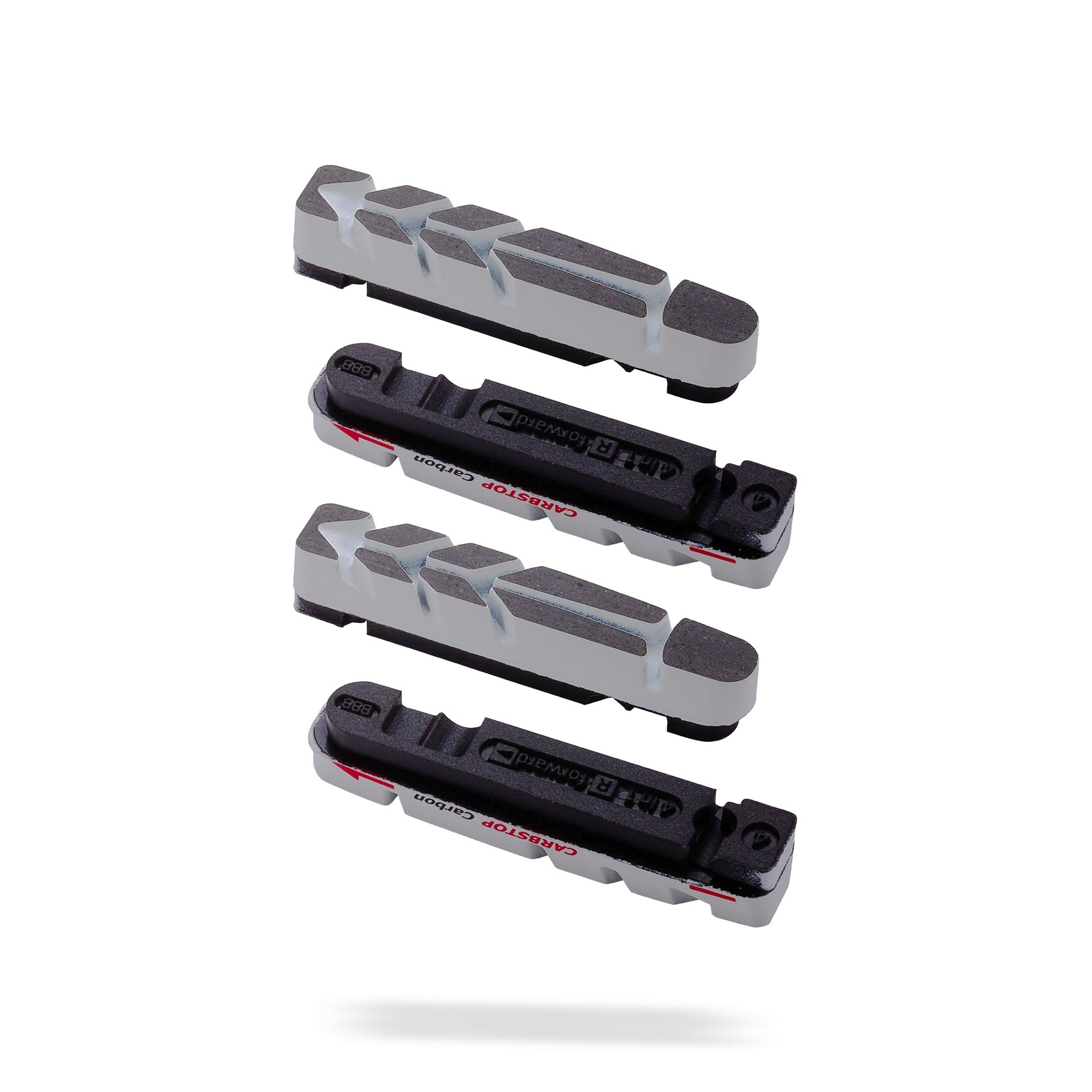 E-bike
The E-bike brake pads are specially made for E-bikes. As the speed is higher on these bikes and the bikes are heavier the brake has to transfer a little more power and help you stop faster than a normal brake pad.