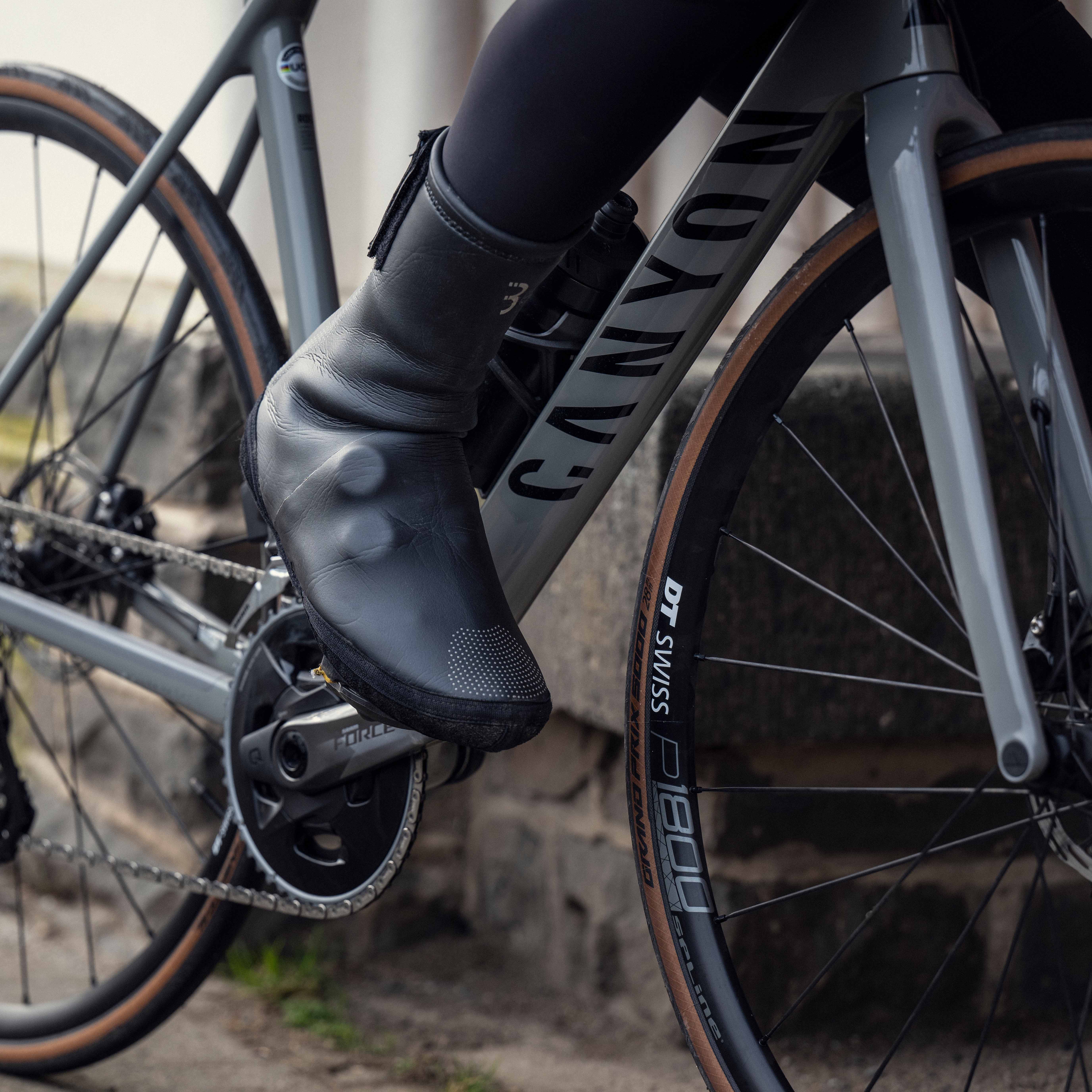 Wearing and preparing
Everybody that has ever tried to put on a pair of shoe covers knows that it can be quite a struggle. As shoe covers have a nice and tight fit around your shoe, it can be hard to get them over your shoes. However, we have come up with some clever solutions to make it easier to prepare yourself for your ride. Some of our models have a high-end YKK zipper at the back of the foot. By opening this zipper, together with the velcro strap underneath the sole, you can easily pull your shoe cover over your shoe. Another clever solution is the use of tough but stretchable material that can easily be pulled over the shoe and results in a perfect fit! Both solutions are very comfortable for the wearer as the shoe covers are easy to put on, but maintain a perfect fit while riding your bike.
Though but gentle
Your shoe covers often have a lot to deal with. They have to deal with the elements. Besides, mud, rocks, the hard surface of the road and so on, your shoe covers gotta have some toughness in them. Therefore, we only use the tohoughest and strongest materials for our shoe covers. We reinforce the most sensitive parts, like the toe an heels. Our shoe covers are made to last!
As tough as they are on the outside, as gentle they have to be on the inside! Your shoes are a valuable part of your equipment and we don't want any scratches on them. Therefore we have minimized the seams, and used though material on the outside, with a non-rubbing lining. Because we protect not only your feet, but also your shoes!