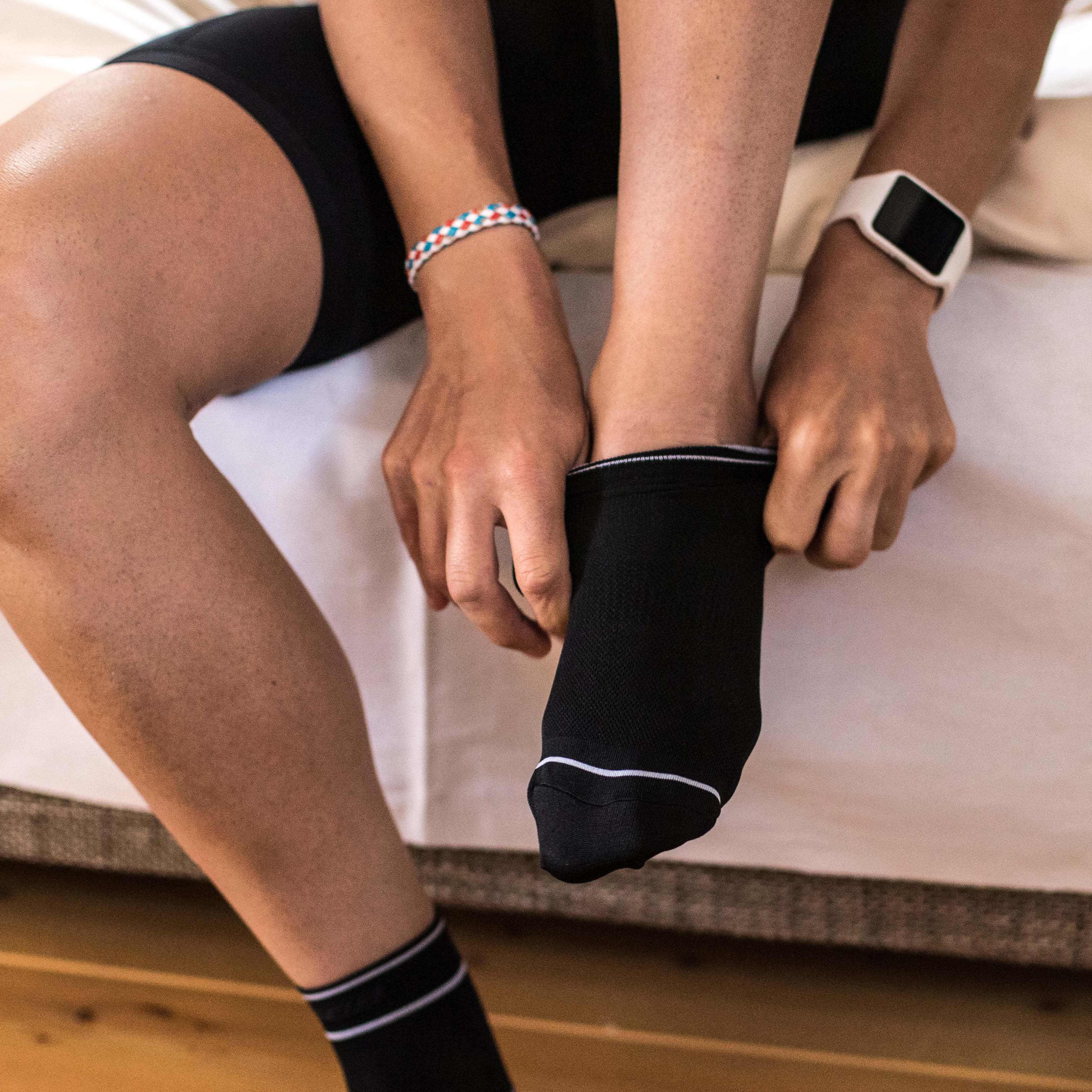 Socks that keep your feet cool
Back in the days, all socks were made out of wool. A material that keeps your feet warm, but not always feels comfortable. After years of technological development, socks are now tailor made for different environments and situations. On hot summer days, your feet can become uncomfortably hot Good moist absorption, ventialtion and breathability are essential for a good pair of summer socks.
That's why we use open structures that allows ventilation. This, in combination with CoolMax or CoolPlus material that absorbs moisture and 'pushes' it towards the outer layer of the sock to evaporate. This evaporation then causes a cool sensation and keep your feet longer dry. Within our whole apparel category, we use a mariat of different materials. If you want to read more about the materials we use, have a look on our Clothing materials page.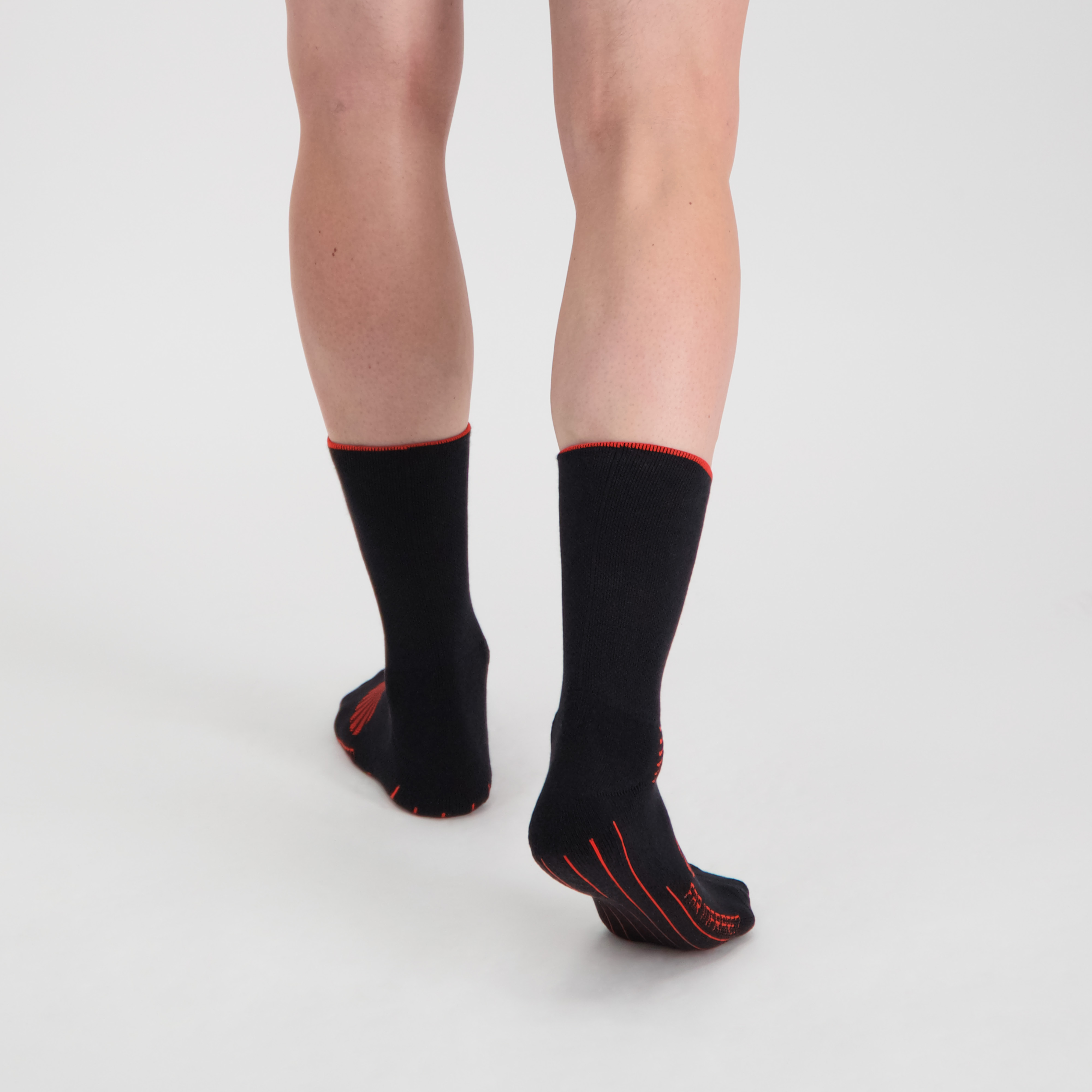 Socks that keep your feet warm
A cycling sock gives your feet comfort while riding a bike. On those cold days that means that your socks have to keep your feet warm. Your feet not actually moving that much while riding. So the bloodflow is quit slow which causes your feet to cool off real quick. And when your feet are cold, there is no way back anymore. Cycling on cold days means that you really have to have a good pair of good insulating socks.
Our ThermoFeet and FarFeet are specifically designed for those colder days.And then we got our FAR InfraRed technology that refelcts your own body heat through reflecting the infrared rays back onto the skin due to the ceramic particles in the fabric. This way you will have a extra level of insulation without adding more material.