Apparel care instructions
Take care of your apparel like they take care of you
Taking care of your cycling clothes is important. If you take care of your clothes, you will be able to enjoy them for longer and always stay comfortable cycling.

For us, caring about our clothes is not only about how you as a consumer treat the clothing. We are also talking about various properties of the clothing itself. For instance, it retains its color well and the material is stretchy. On this page, we explain how you can best care for your cycling clothes. We give you information about the basics and some useful tips to keep your cycling clothes in new condition for a long time!

Cycling clothes are often made of delicate materials. Although they protect you in changing weather conditions, the used materials need specific care to keep doing so. If we want our clothes to take care of us, we need to take care of our clothes. Below, we will first discuss some general things, before going into our specific product categories.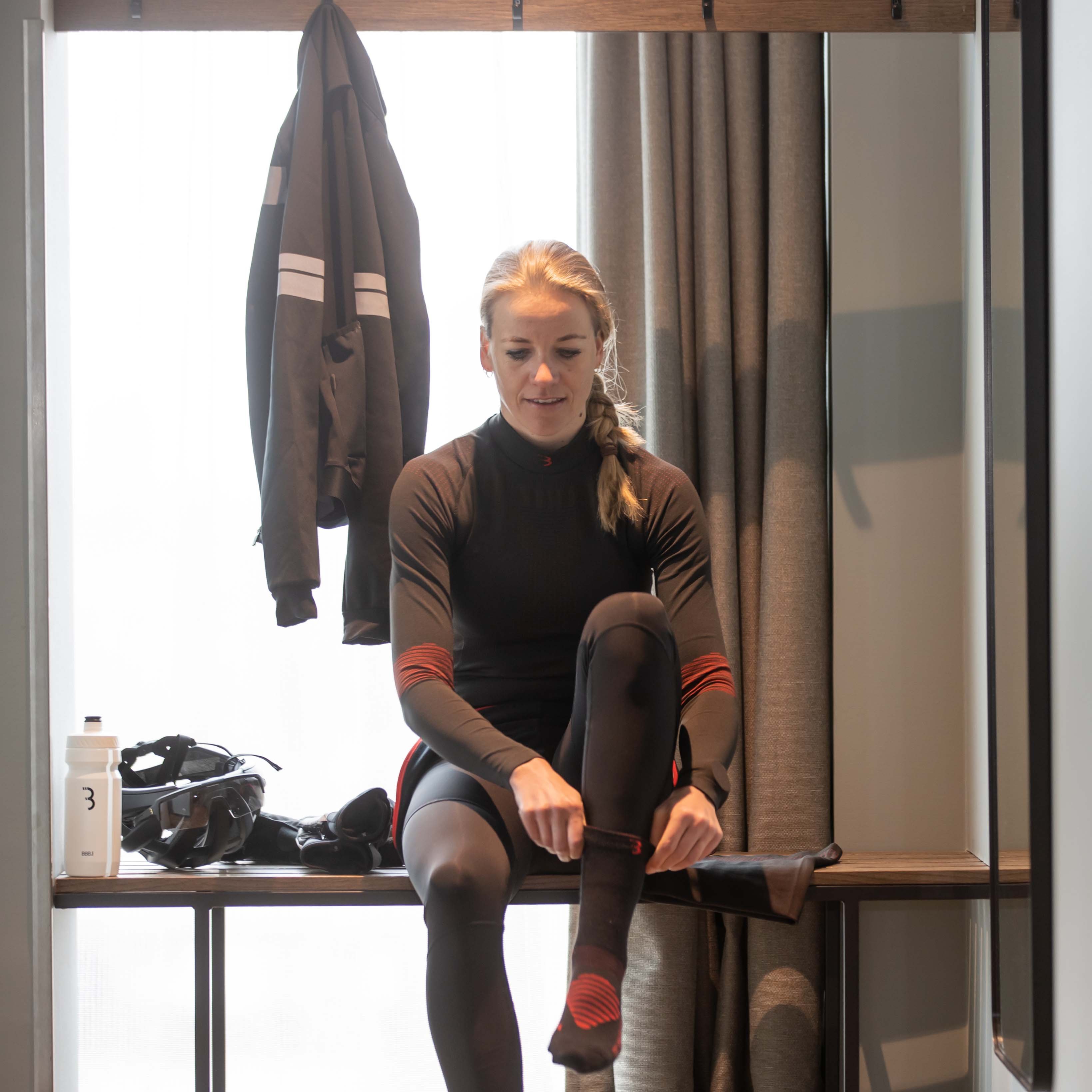 While washing
Go for a handwash or a washing net
Washing temperature
Color with color
Avoid fabric softeners
Drying and storing
Airdry
Ventilation for long-term storage
Avoid direct sunlight
Shorts and tights
When it comes to your cycling shorts, protecting and taking care of the padding is the most important thing. To prevent bacteria from settling in your cycling shorts, it is advisable to wash your cycling shorts immediately after your ride.

A handwash with a washing powder without fabric softener is best, but we fully understand that you don't want to hand wash all your cycling clothes. If you use the washing machine, at least make sure you wash your cycling shorts inside out. Avoid using fabric softener at all times as it affects the stretchability of the fabric.


Jerseys
Also for your jerseys, a softener will affect the materials immediately. Use a washing powder of detergent without any softener in it. Besides, make sure all zippers in your apparel are closed to avoid them ripping on delicate materials. Washing your jerseys inside out will also help to protect the outside of your jerseys.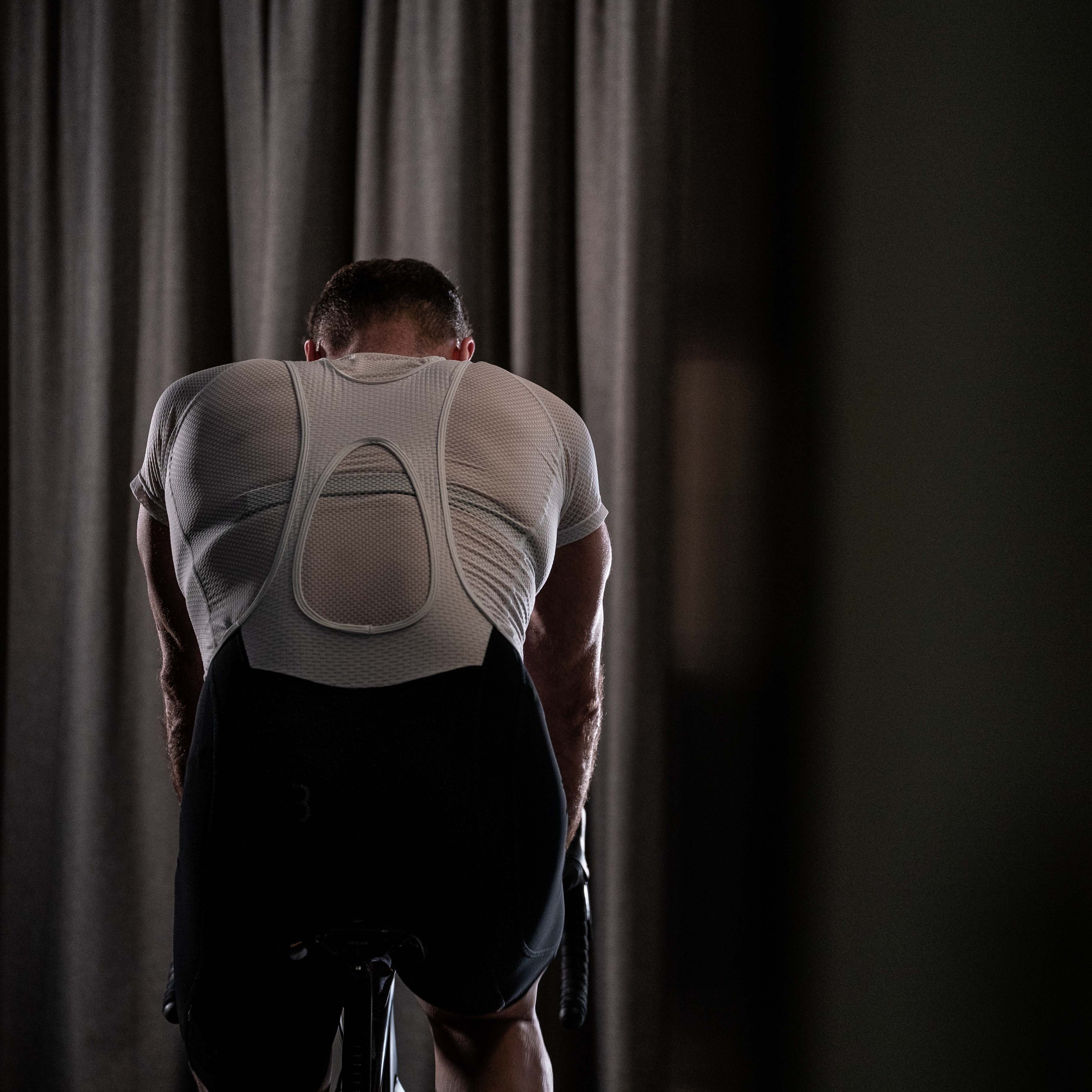 Baselayers and socks
Baselayers and underwear are relatively simple garments, but the right care will extend their lifespan considerably as they are often made of delicate materials. Also for this category, the general washing, drying and storing instructions apply. Besides, keep in mind that baselayers and socks often absorb much more sweat than other garments. It is therefore advised to wash them quickly after your ride to avoid bacteria growth.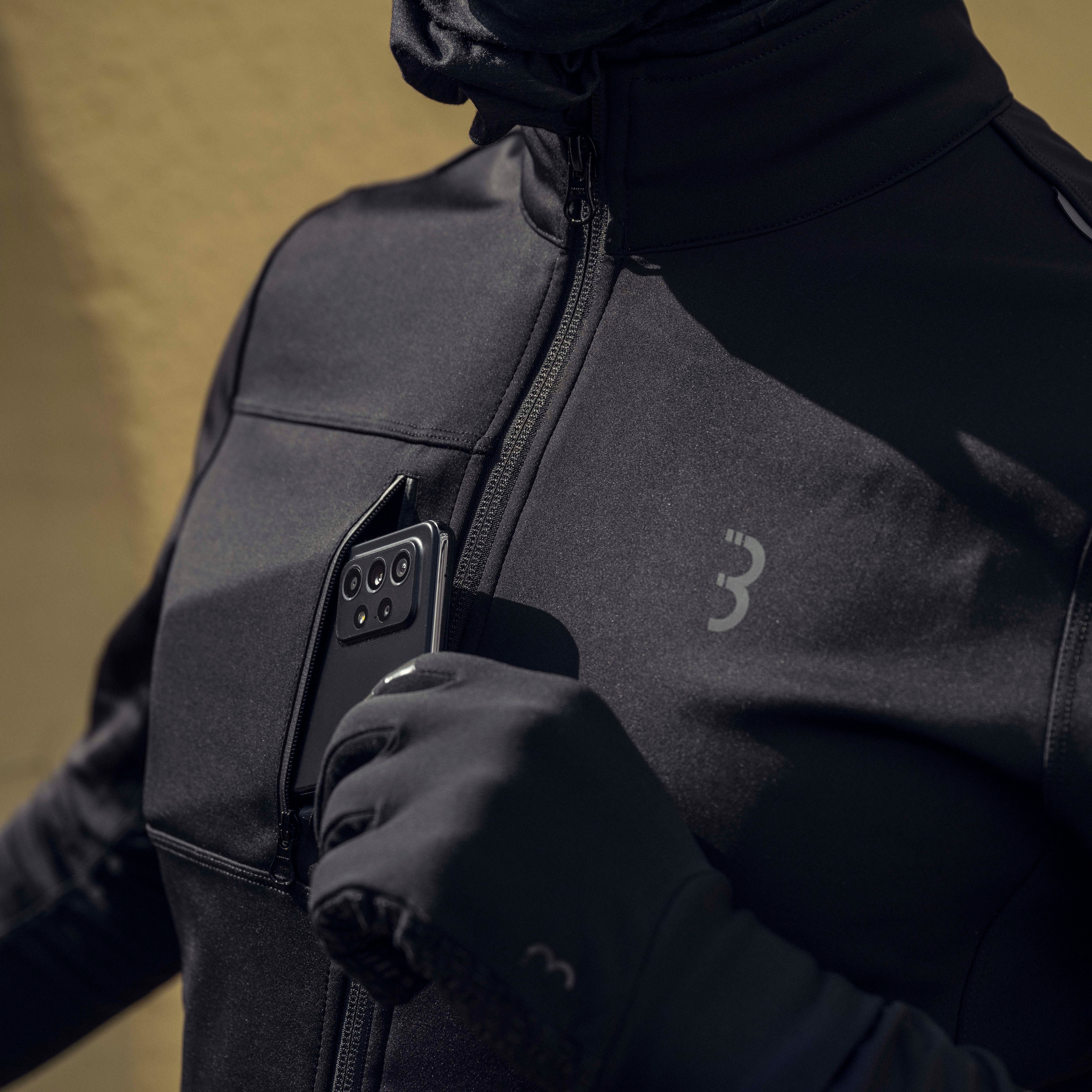 Winter jackets
Before you wash your winter jacket it is important to consider if the jacket actually has to be washed. Jackets are ofter the most outer layer of your cycling kit, and will therefore not absorb as much sweat as other layers. Besides, stains can often easily be cleaned locally with a bit of warm water and soap. Want to wash your jacket anyway? Turn your jacket inside out, close all the zippers, avoid using any softener and dry them just on the clothesline by air.


Rainwear
Rainwear can be washed, but doing it the right way is paramount! The materials rainwear is made of are often even more delicate than other garments. It is therefore even more important to follow the general instructions and definitely consider washing your rainwear by hand.


Shoe covers
Shoe covers can also be washed. But first, consider if this is actually necessary or can a rinse also do the job? If you want to wash them in the washing machine anyway, turn them inside out and make sure that the velcro is closed properly. Just like with the gloves, shoe covers cannot be dried on the radiator. Simply dry them in the air.

Besides, it is always important to take delicate fabrics and materials into account at any time. Even though they protect you in the harshest conditions, washing and drying can have a major effect on color, stretchability and other functional properties.