Name
Sebastiaan
Role
Lead designer
Let us introduce...
My name is Sebastiaan. I am a lead designer. In this role, I make sure that there is more vision behind the products we design. This way, we can go the extra mile with every product we design. And there is a little something extra hidden in all those products.
What do you like most about your job?
A small and non-hierarchical company with a lot of bike nerds, you can talk with the CEO about fork adjustments or with inside sales colleagues about American niche brands. Product development is a close team, with many different personalities and backgrounds. Mega variation in products and production methods. With relatively short projects we run from market research, idea, concept to packaging and display. And casual discussions about whether you wear your socks over or underneath your tights. Every day is different.
If you could tell something about yourself, what would it be?
I was once the 'fastest human-powered man in the world on a bicycle', a world record that I won on the 200m sprint with a flying start. Meanwhile, there is one person who has broken my record. Still, I can say that there is only one person in the world who is faster than me. ;)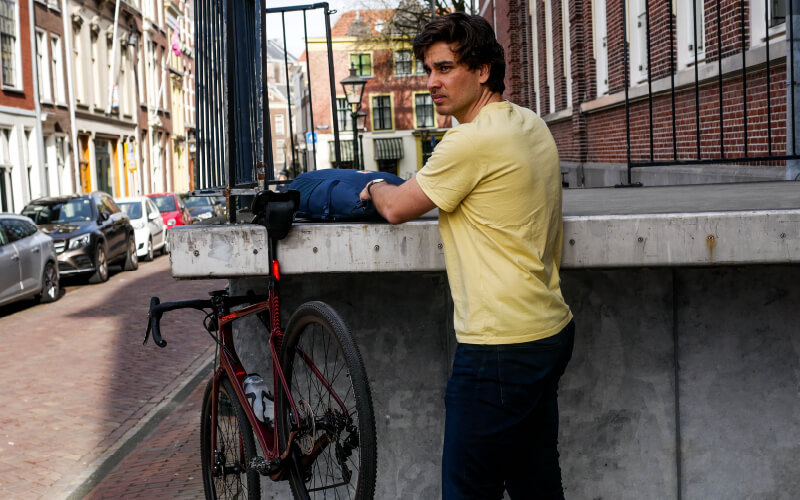 Which product are you most proud of?
With the Signal rear light, we were able to make the best rear light available. Everything came together during the development of this product. A lot of functions we were able to integrate with a minimum of parts. All this without making concessions.
What type of cyclist would you recommend this product to?
A true rear light for cyclists. Enough battery for any distance, narrower than your seatpost, easy on/off button and more light than you need. A complete light.