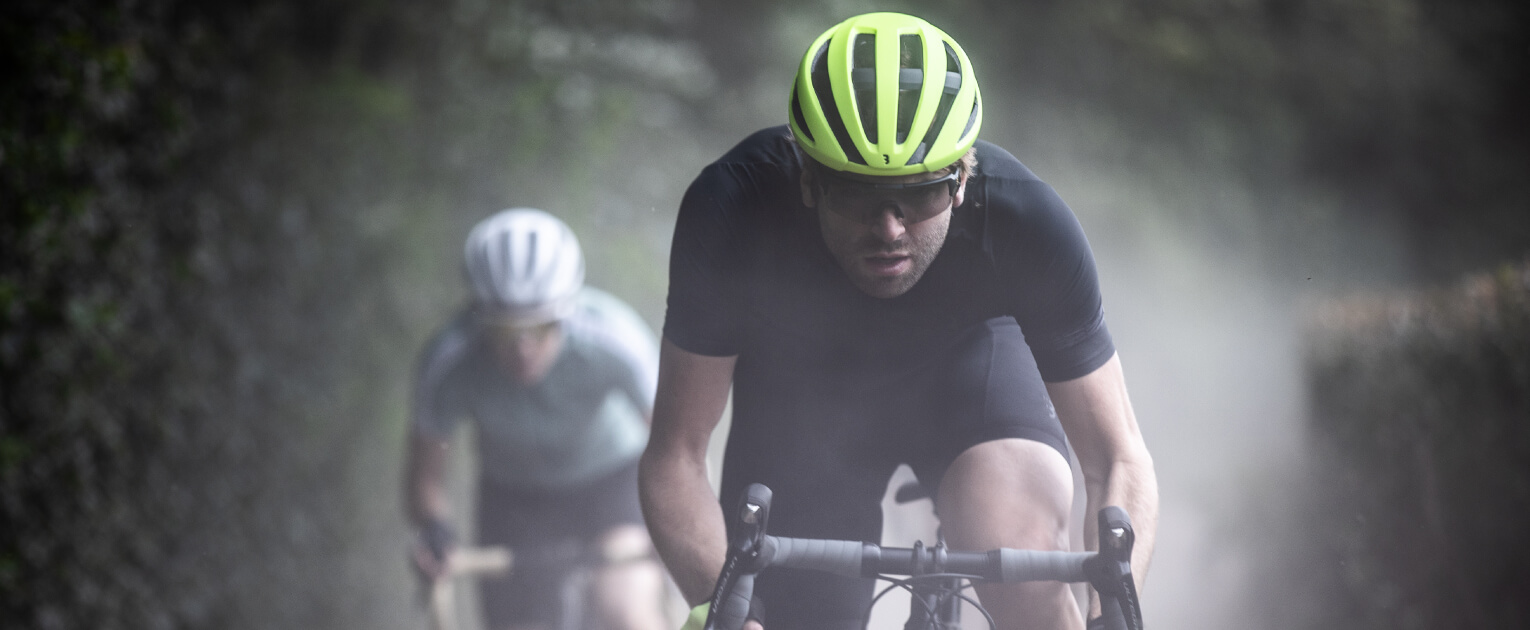 5 tips to take care of your cycling glasses
12 Feb. 2021
How to take good care of your cycling glasses?
TEXT / BBB CYCLING | PHOTOS / BBB CYCLING
Cycling glasses are like a windshield, but for your head. Not only do they protect your eyes against harmful UV radiation, they also shield them from other "external evils": rain, wind, dust, stones and bugs. That's why you shouldn't just own high quality cycling glasses, but also handle them with care. After all, you'll enjoy them longer.
1. Choose the eyewear that suits you
The best glasses are the ones that you want to put on all the time. They have to look good on you, because who doesn't want to earn extra bonus points for style, right? However, they should also be comfortable to wear and must fit well. That is why we offer different types of cycling glasses for normal, larger, and smaller faces. We even have appropriate cycling glasses for children. However, they should also be functional. Road cyclists and competitive mountain bikers often prefer glasses with little frame material and a large field of vision. While trail riders usually opt for eyewear with a more robust frame that offers greater protection from low-hanging branches. One of our glasses that combines the best of these two worlds is the Fuse.
2. All you need is hand soap and lukewarm water
Cleaning the lenses of your cycling glasses plays an important role when it comes to caring for them. The lenses in your glasses can't withstand the PH-values of cleaning agents, which is why they damage your lenses. It's best to clean your lenses with lukewarm water and some hand soap. This is the best way to get rid of all the fat and mud on the lenses giving you the brightest view on your next ride.
3. Use a proper cleaning cloth
It's very tempting to quickly clean a dirty spot with the corner of your shirt. Some cycling jerseys have a special cleaning cloth sewed in to clean your glasses properly. Watch out for fine dust particles that may be sticking to your glasses or jersey and that can have a scouring effect when rubbing your glasses clean. The best thing to do is to use the cleaning cloth that comes with your glasses.
4. Keep them safe
We suspect that more glasses have met their fate in the back pockets of cycling jerseys than any other place. All our glasses come with a small storage bag or even a pouch which is the best place to keep them. However, when you're on your bike and not using them, it's most convenient to put your glasses in the ventilation holes of your helmet on your forehead. Some pros put them backwards on their neck if the ventilation holes are not ideally placed. This prevents the lenses of being damaged and looks pretty cool too.
5. Photochromic lenses and forests are an ideal combination
Some of our models come with a so-called photochromic (PH) lens. It's a lens that becomes darker when the ambient light is stronger, and becomes lighter when it gets darker. It seems like such a simple idea but it's not receiving much attention. In our experience, a PH-lens is the ideal solution for cyclists who ride a lot amongst the trees: such as mountain bikers who search for nice trails, for example, or gravel riders who take their bike deep into the dark pine forests. There are many situations where you don't ride in the bright sun and where a PH-lens would be the perfect solution for changing conditions.
An extra benefit is that you don't have to change the lenses from colored to clear any longer, minimizing the chance on damaging or even breaking them.