Watch That Manual | How and when to lubricate your chain?
22 Feb. 2023
TEXT / BBB CYCLING | PHOTOS / BBB CYCLING
Your bicycle chain has a rough life. Good and regular maintenance can therefore prevent you from major issues. Before you know it your bike chain is squeaking and not running smoothly anymore, or even worse, your chain needs to be replaced. Regular cleaning and checking is therefore the best solution. In the video and blog below, we explain exactly how you can properly maintain and check your bike chain yourself.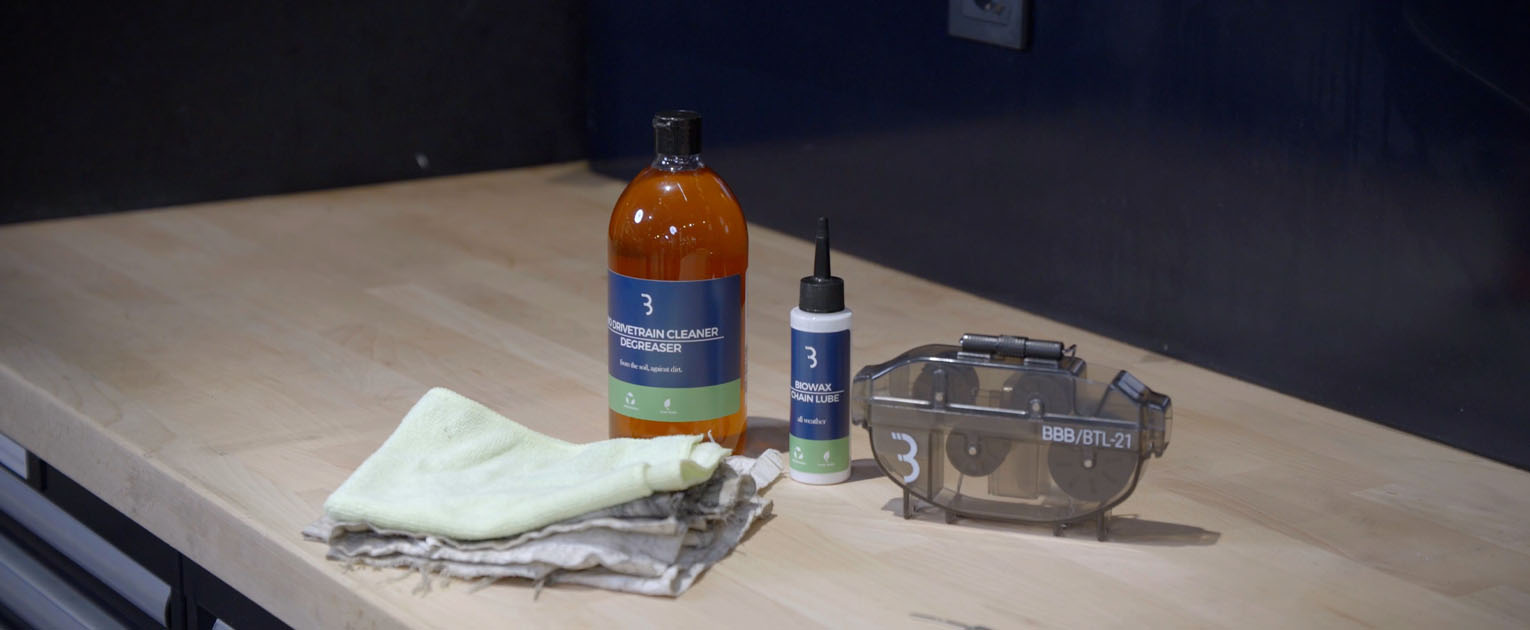 1. Check your chain
To make sure your chain is not worn out yet, it is always good to check your chain with the ChainChecker. We advise you to check your chain at least every 2000km or 2 to 5 times a year. The wear and tear of your chain are mostly influenced by the type of weather your ride in, and the surface you ride on mostly.

Place the ChainChecker on your chain to see if it's time to replace your chain. Check your chain on a few different spots and make sure you are not checking your chain over the top of the PowerLink. Take the worst measurement as your true. If the ChainChecker shows more than 0.75, it is time to replace your chain. Shows your ChainChecker 1.0 or more, you are actually a bit too late and you should replace your chain straight away. In that case, also check your cassette and chainrings, because it is likely they are wearing out as well.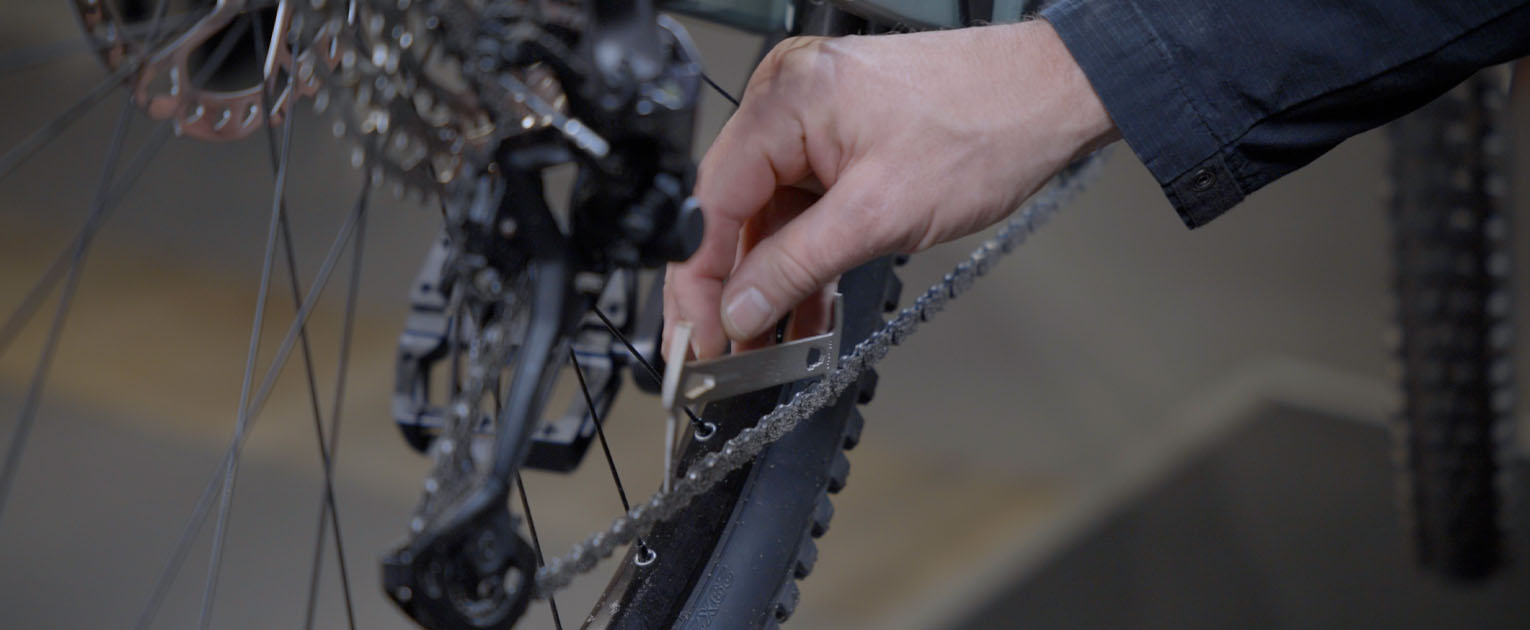 2. Is your chain still good to go?
Is your chain not worn out yet? Great! Let's clean your chain to make sure everything will be running smoothly again soon! Besides, cleaning your chain also makes sure your chain will last even longer.

Start with cleaning your chain with a biodegradable cleaning product like our BioDrivetrain Cleaner. Makes sure you clean every hook and nook carefully with your brush or rag. To make sure you reach every bit sufficient, you can use our Bright & Fresh, which will also keep your hands nice and clean. Is your chain worn out? Then you will need to replace it. We explain exactly how that's done in another blog.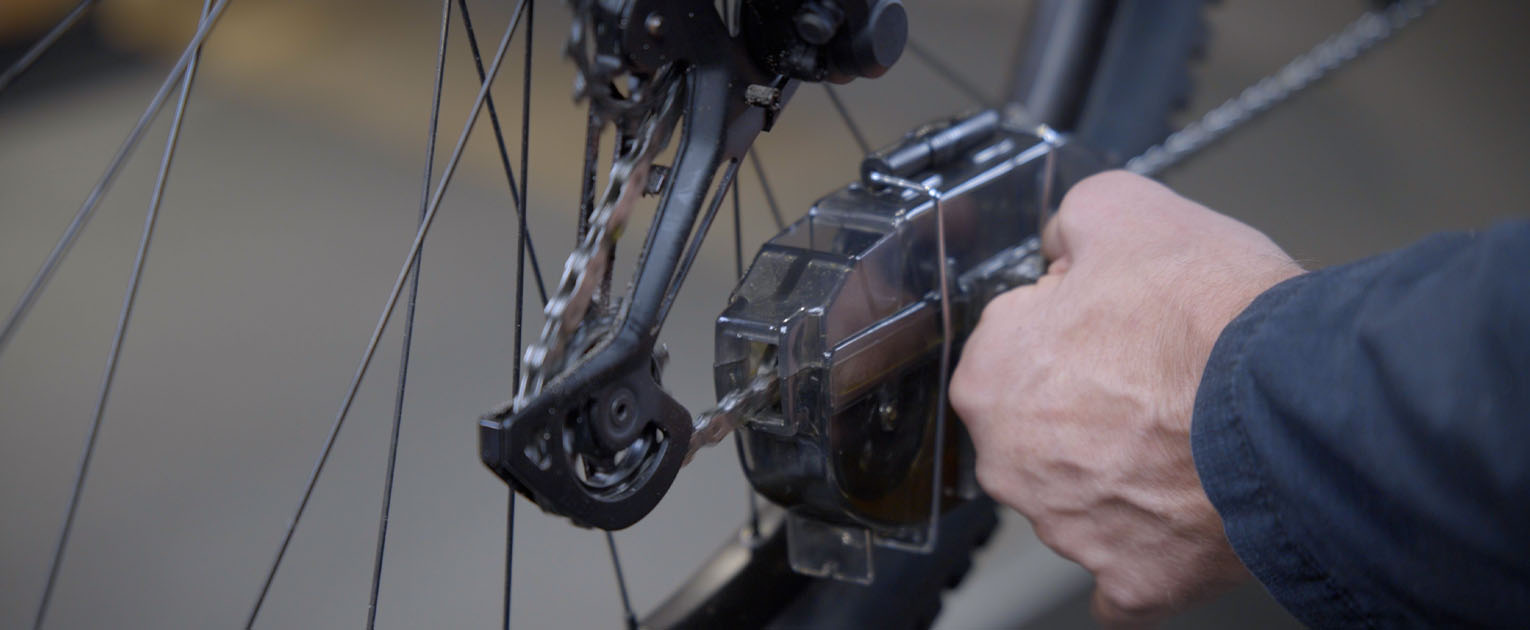 3. Make sure your chain is dry
After you have cleaned all little hooks and nooks, and you are confident your chain is completely clean, make sure you dry your chain properly. Chain Cleaner and lube don't go together very well. So, you have to make sure all chain cleaning products are off your chain before using any lube. Wipe everything dry with a rag and you are ready for the next step.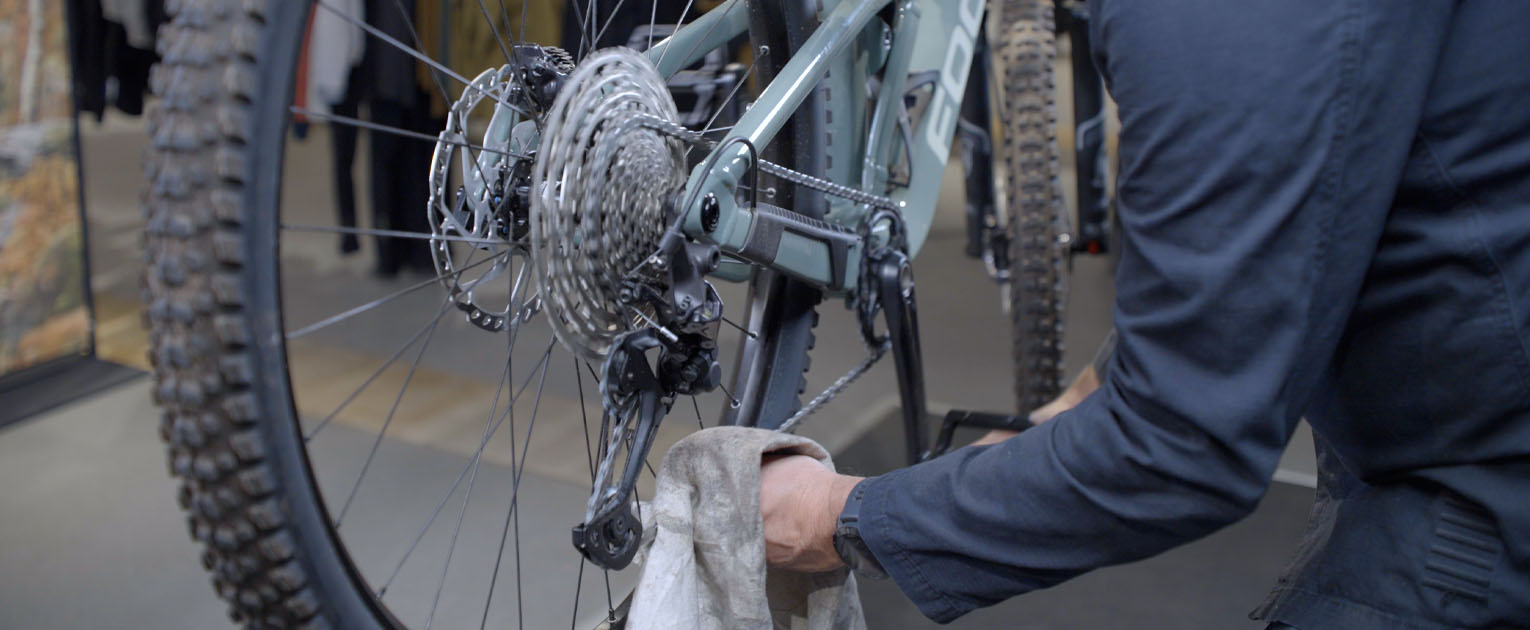 4. Lubing your chain
We advise you to use a lube based on a wax product. This attracts less dust and dirt and will therefore keep your chain clean for longer. Apply the lube lightly to the chain, both on the inside as well as the outside. A little drop per link is more than enough. Leave it to dry for a minimum of 15 minutes before you wipe the excess lube lightly off your chain with a clean part of the rag.


5. Is your chain worn out?
When you check your chain, and it turns out your chain is worn out, it's time to replace your chain. In that case, checking your cassette and front chainrings is also important. We explain exactly how you can do that yourself in another Watch That Manual video How to replace a bicycle chain.