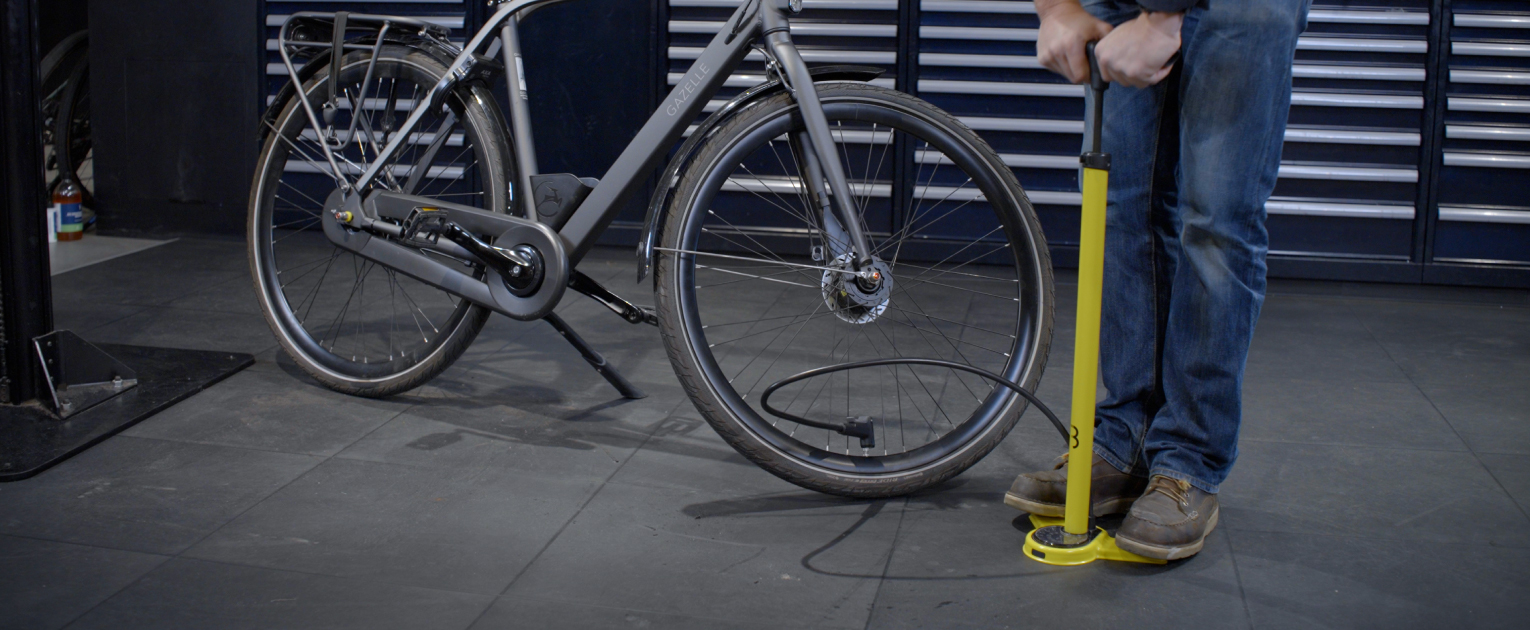 Watch That Manual | How to pump up a bicycle tire?
24 Mar. 2023
TEXT / BBB CYCLING | PHOTOS / BBB CYCLING
Manuals, you often get them with your new products, but who actually reads them? And even if you do, how much can you still remember of it? Exactly! That's why we make working on your own bike a bit easier, with Watch That Manual! In this series, we show you exactly what to do and what not to do.

Inflating your tires looks easy, but can sometimes be a bit tricky. You have to make sure you got the right valve type, and know the terrain you are riding on to adjust your tire pressure accordingly.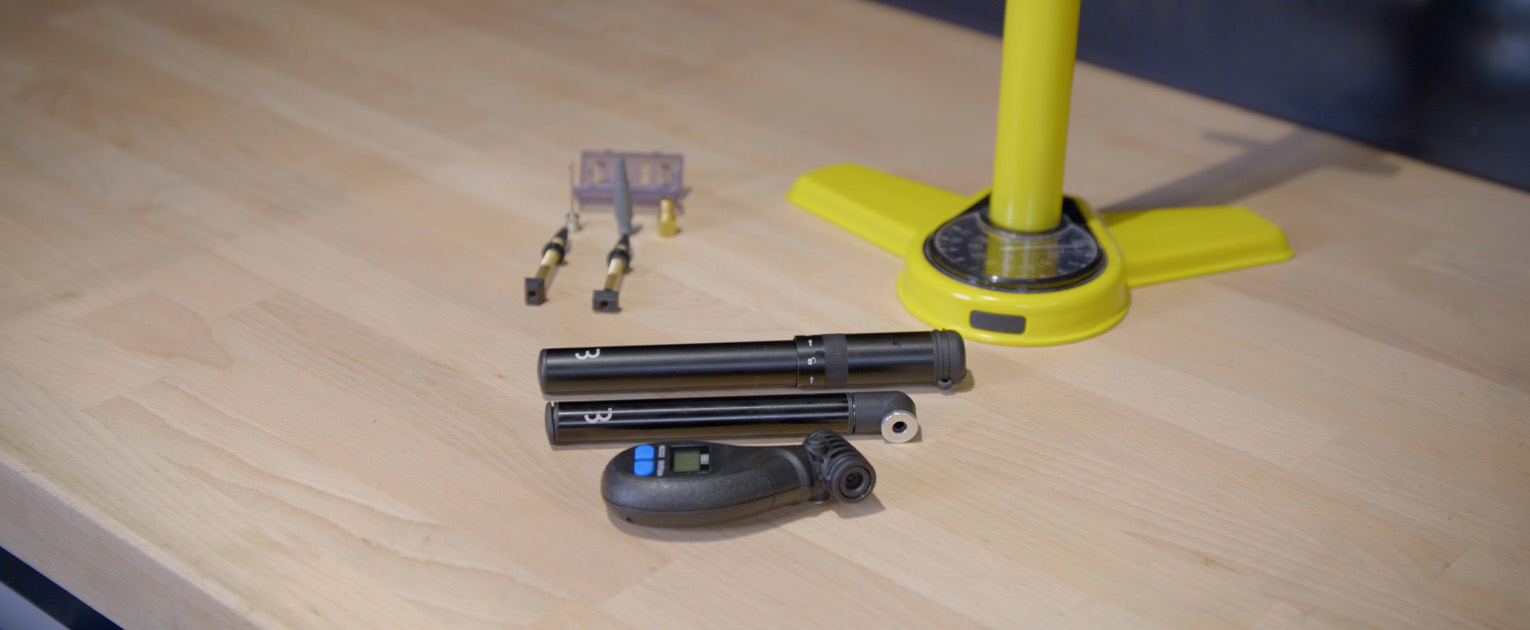 Different valve types
There are three different types of valves; Dunlop, Presta and Schräder. The Dunlop, or classic Dutch valve can be found on most city bikes. The Presta, or French valve is most common on road bikes and some modern MTB tires. The Schräder valve is exactly the same as what you will find on any car and is often used on city bikes.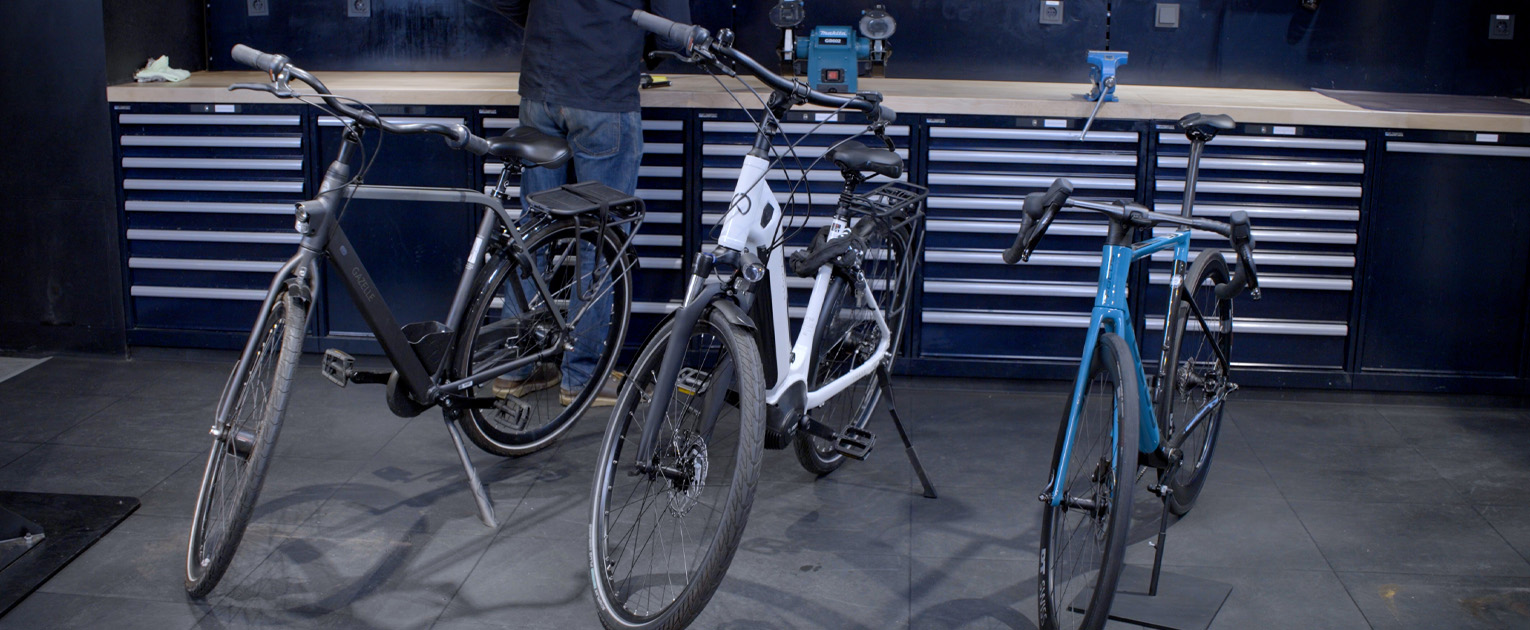 Different pump heads
Because of these different valves, every type of valve needs a slightly different pump head. If your pump has two different pump head openings, use the wider one for a Schräder valve, and the narrow one for the Presta and Dunlop valves. Often there will be a lever on your pump head to clamp the pump head on your valve.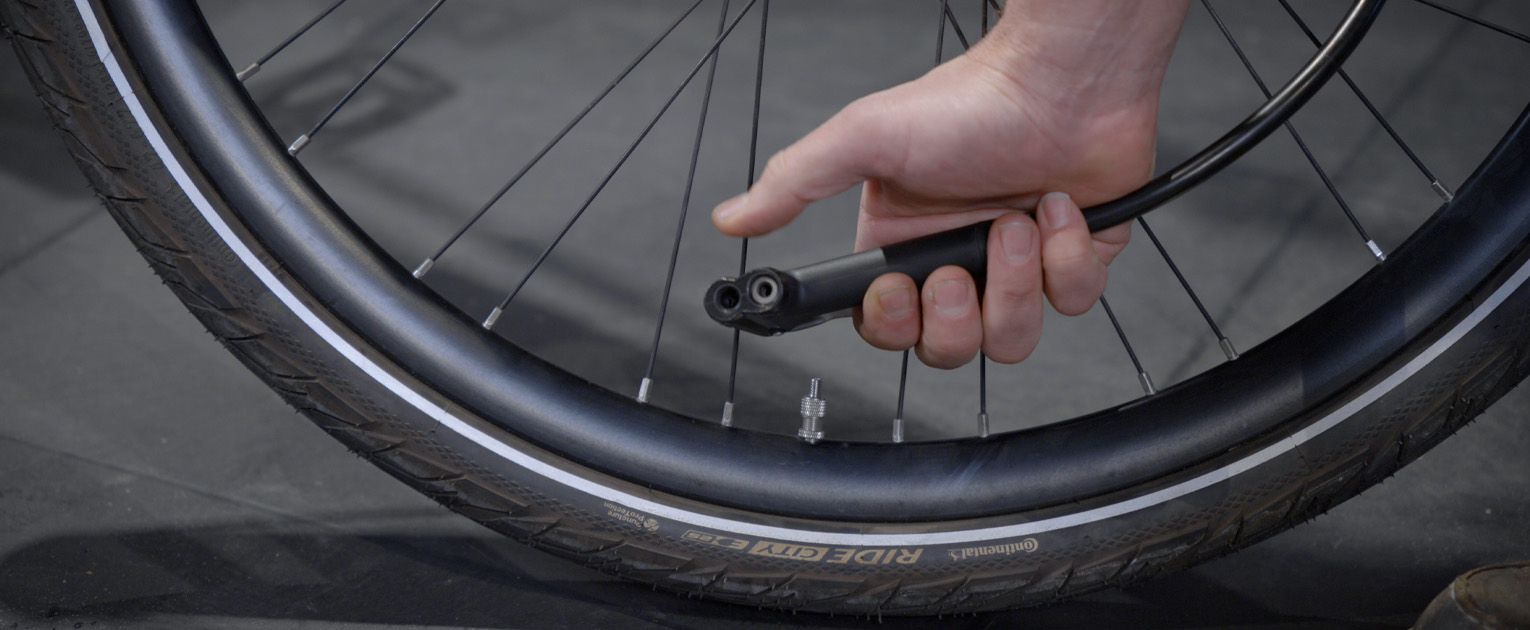 On the road
When you need to pump up your tire while on the road, you will most likely use a mini pump that you carry with you on your rides. Some minipumps come with a fixed head that you clamp onto your valve, and others come with a screw-on pumphead with a little hose that makes the job a little bit easier.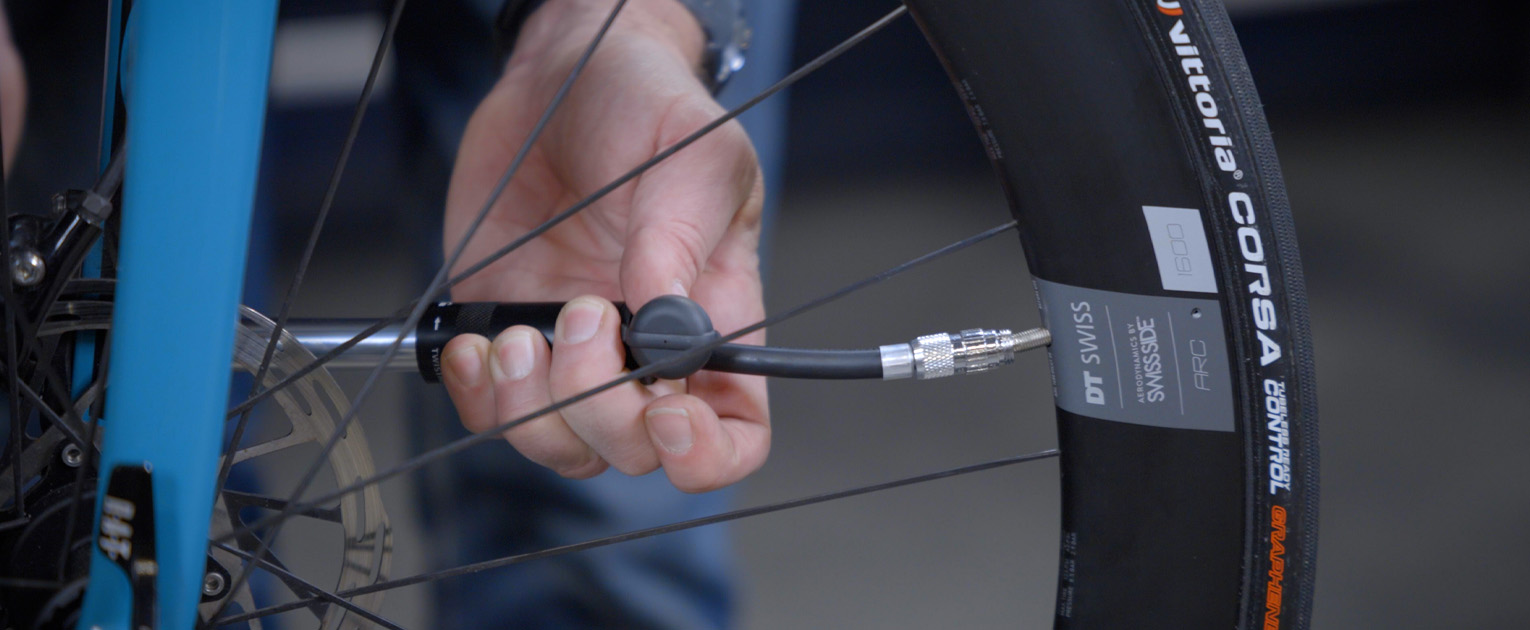 Presta valve
The Presta valves with their narrow, screwable head become more and more common. To pump up your tire, you have to unscrew the head a little bit and tap it to make sure air can flow through. After inflating your tire, always close the head of the Presta valve to avoid air flowing out while riding your bike.

With a Presta valve, always be careful not to unscrew the core of the valve when using a screw-on pump head. Make sure you check if the core is tightened before you screw the pump head on and check it again afterwards. If it happens, just make sure you got the little core tool with you so that you can always screw it back together.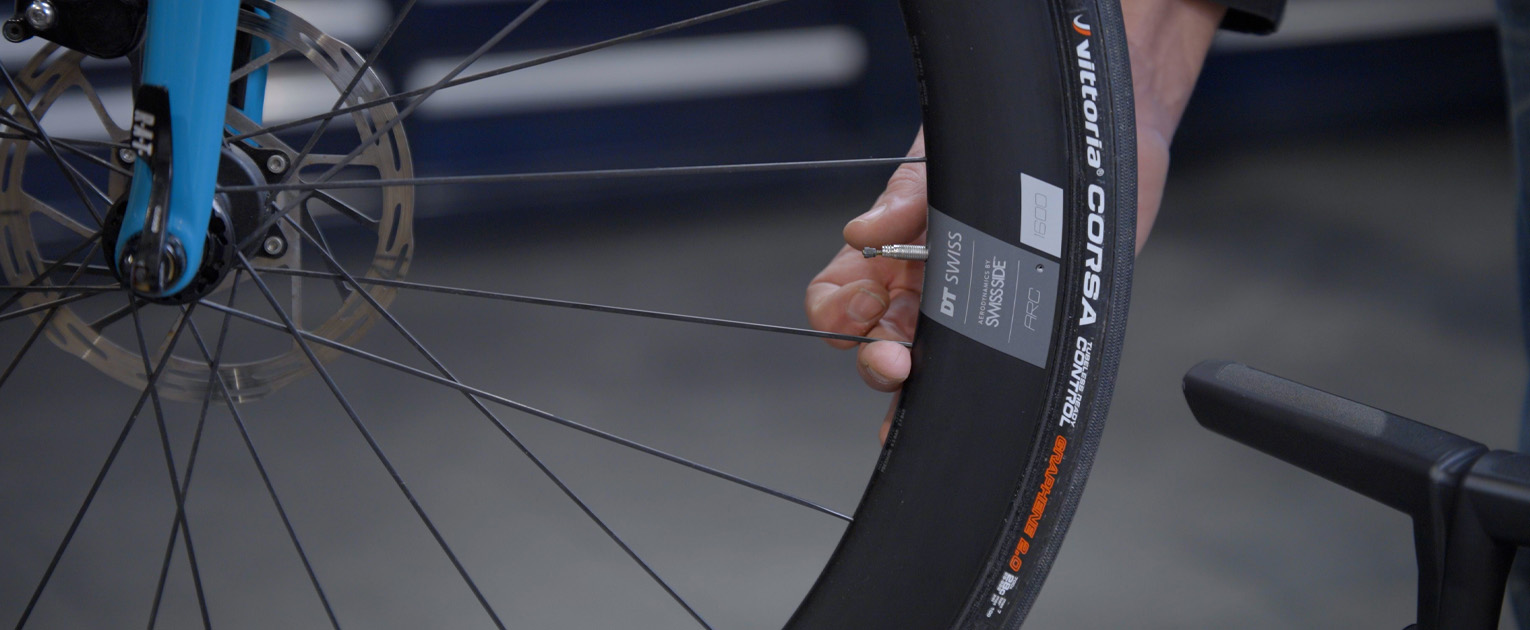 What about the pressure?
Now, let's talk about pressure. A bigger tire needs less pressure, that is the rule of thumb. On the side of your tire, it will indicate the maximum pressure your tire should be inflated in bar and/or PSI. To give you a bit of an idea, an average city bike will need about 4 Bar. A road bike between 4 and 8 Bar and a gravel or mountainbike between 2 and 3 Bar.

The GadgetGauge can help you to reach the exact right pressure in your tire. Besides, we have the special ValveKit with an assortment of adapters to inflate other things than just tires like balls, boats and even swimming pools.