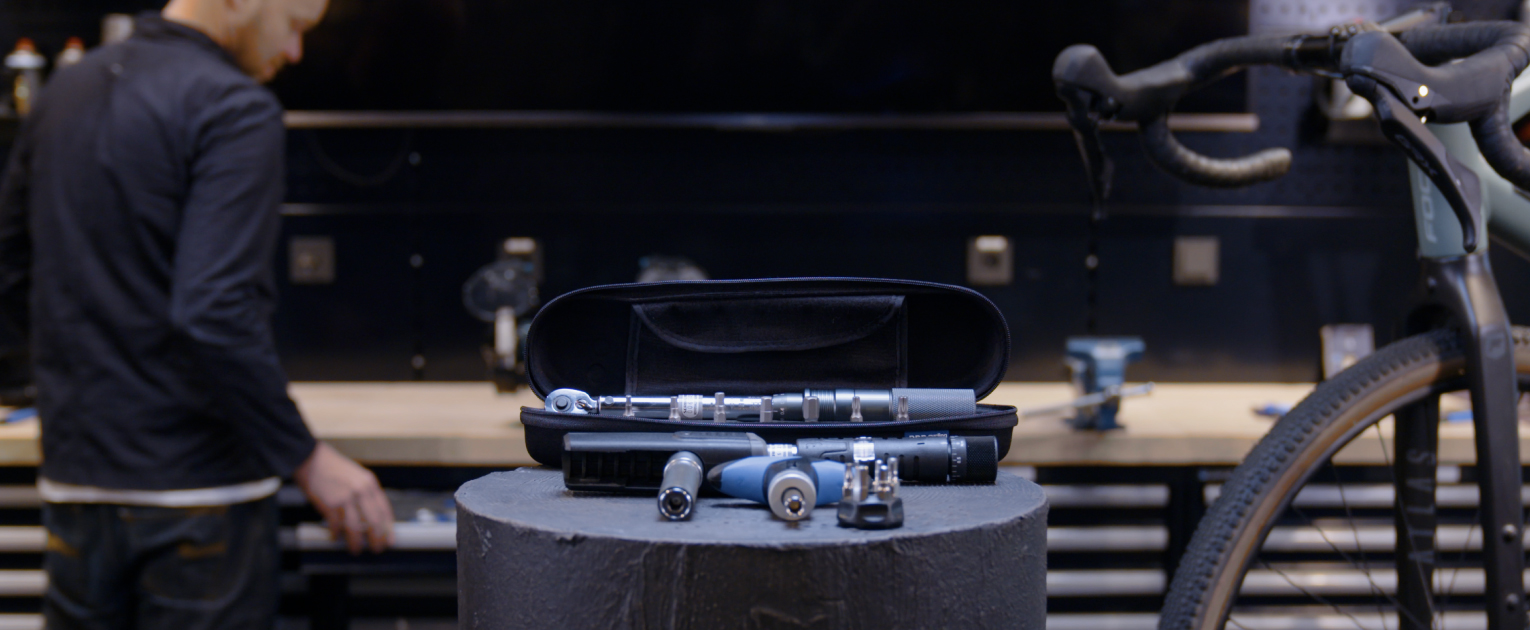 Watch That Manual | How to use a torque wrench?
16 Nov. 2022
TEXT / BBB CYCLING | PHOTOS / BBB CYCLING
Manuals, you often get them with your new products, but who actually reads them? And even if you do, how much can you still remember of it? Exactly! That's why we make working on your own bike a bit easier, with Watch That Manual! In this series, we show you exactly what to do and what not to do.

Torque wrenches are super handy, and are almost integral when working on a delicate bike. You can choose between fixed and adjustable torque wrenches. A torque wrench shows you exactly how much torque is applied to a bolt and will tell you exactly when a given torque is reached. This way, you will never tighten bolts too loose or too tight to avoid damage to your bike.


TorqueFix
A super compact torque wrench with a fixed torque. When tightening a bolt, the TorqueFix will make a click sound once the torque is reached. Super handy and simple to use.
TorqueTune
Also super compact and contains all the necessary bits in the handle. The TorqueTune is also adjustable to the exact amount of torque you need. Again, once the set torque is reached, the TorqueTune will make a click sound. The TorqueTune is ideal for bikepacking.

TorqueSet
The TorqueSet is ideal for use at home or in the workshop. The TorqueSet is precisely adjustable up to 14 Nm. Again, once the set torque is reached, the TorqueTune will make a click sound.TorqueSet is ideaal voor gebruik thuis of in de werkplaats.

TorqueSet Deluxe
Just like the normal TorqueSet, but can be adjusted even more precisely with 0.2 Mn increments. Furthermore, the TorqueSet Deluxe is slightly longer for easy handling.
Adjustability and storage
To make sure you are using your torque wrench the right way, always check the maximum amount of torque a screw can handle. This is often written on your bike frame close to the screw or bolt and should not be exceeded.

Storing your adjustable torque wrench should always be done in its relaxed state. This means that you have to turn your torque wrench back to 0 Nm. this way, your torque wrench is not under pressure in storage and will last for years!