Clothing Materials
Here you can find everything about the materials we use in our clothing
AEROLITE
High-performance fabric with excellent dissipation of moisture and maximum breathability for high comfort. Muscular compression and excellent stretch ensure maximum freedom of movement and a perfect fit.
AQUATEC 10.000
A 100% wind and waterproof breathable membrane for ultimate protection. The microscopic pores are impervious to water (10.000mm/H2O) but allow evaporated sweat to pass through from the inside (10.000g/m2/24H). So you will stay dry and avoid overheating.
DIAMOND SOFT
A high-end technical fabric, 100% polyester laminated with a warm fleece inner liner. The characteristics of this material results in not only a warm jersey that dissipates moisture well, it also spreads the moisture more evenly over the whole of the fabric for a quick evaporation process.
---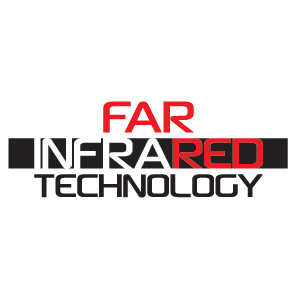 FAR INFRARED (FIR) TECHNOLOGY
Where normal insulation works through little air bubbles, Far InfraRed works through a whole other concept. The body emits infrared energy in the form of heat that goes straight through normal insulation fabrics. Special ceramic microparticles in the fabric of products with the Far InfraRed technology, work like a shield to bounce this energy back onto the skin. A second level of insulation that is not affected by moist. Keeping your body warm and comfortable without thick layers of clothing.
---
COMFORT PLUS
Very lightweight Polyester material that controls the body temperature perfectly by absorbing and expelling body transpiration.
REVOLUTIONAL ENERGY
Technical fabric with a high shaping power and great shape retention. The muscular compression guaranteed by the extraordinary elasticity of the fabric decreases the production of lactic acid, reduces muscular strain, and improves athletic performance.
AIRDRY
The ultimate in breathability. This four-way stretch polyester mesh has excellent ventilation properties to keep you dry and comfortable.
---
THERMOLITE
Lightweight polyester type fabric with excellent insulating and moisture transport features. Its hollow-core fibers trap air for greater insulation. The larger surface area allows faster evaporation, by speeding moisture away from the skin to the surface of the fabric where it can evaporate more quickly.
COOLSKIN
An ultralight and open polypropylene fiber blend, which is specifically developed and engineered to keep you cool and dry in warm weather conditions. The open hexagon mesh structure promotes airflow between the fabric and the skin while the push-pull effect of the fabric dissipates moisture away from your skin to the next layer.
THERMO PLUS
High-tech fabric that enhances the dissipation of moisture. Excellent insulating features and features a durable water repellent coating.
---
THERMO FABRIC
Elastic, anti-bacterial fabric. Excellent insulating, breathing and moisture transport features. Perfect for semi-cold conditions.
TRILITE
A breathable (20.000g/m2/24H) high-end, lightweight, 3-layer material with wind- and waterproof (20.000mm/H2O) features keeping you dry and warm. A Polyurethane (PU) membrane is bonded between the highly elastic inner and outer layer material.
TRIOXX
A breathable (20.000g/m2/24H) high-end, 3-layer material with wind and waterproof (20.000mm/H2O) features. The elastic outer material is fixed to the Polyurethane (PU) membrane and is protected on the inside by a fleece layer. Due to this 3-layer technology, your body will be warm and dry during exercise.
---
COOLMAX
Garments made with COOLMAX® fiber transport moisture away from the body to the surface of the breathable fabric where it evaporates quickly. This creates a highly desired cooling effect that helps the wearer stay dry and comfortable to optimimal performance.
NEOSKIN
Special anti-bacterial coated neoprene with a soft, smooth surface that water drops on and rolls immediately off.
WATERFLEX
Advanced coated material of outer polyurethane (PU) rubber with inner Micro-fleece gives the highest level of water resistance, durability, and flexibility.
---
ATLANTA PLUS
The high-performance fabric par excellence offers the perfect muscular compression, it decreases muscular vibrations, strain and improves athletic performance.
PRIMALOFT
Primaloft is an insulation material that is very breathable and allows the moisture to evaporate and pass through. This means that even if you get sweaty, the insulation will protect you from getting cold. Primaloft retains body heat perfectly, without being bulky.
COOLPLUS
Cool Plus textiles wick sweat away from your skin very quickly for faster evaporation. This keeps your skin dry and cool for longer periods and the fabric does not stick to your body.