MTB rear fender with TPR mud flaps
Two-tone composite material
Special design to provide full coverage against dirt and debris
Ringfix Aero quick release system with pre applied seatpost protection sticker
More information
GrandProtect Rear fender
The GrandProtect is easy and simple and does exactly the job it is designed for! The simple attachment system is easy to take off and nothing will be left on your bike. The special high design ont the front keeps enough room between the tire and the fender, even for full suspension bikes. Easy to attach, easy to use, and it keeps you and your bike nice and clean, that's all you need.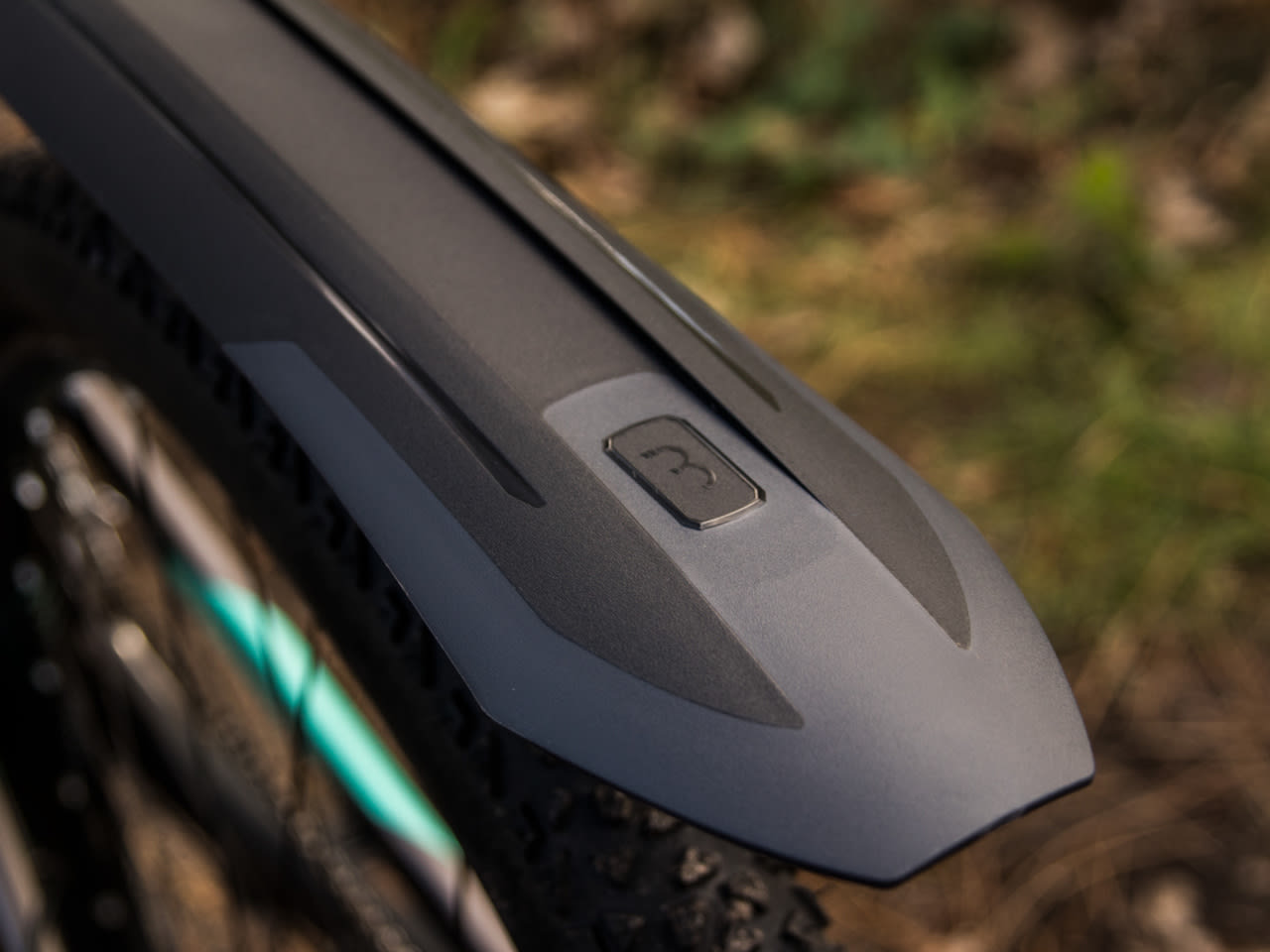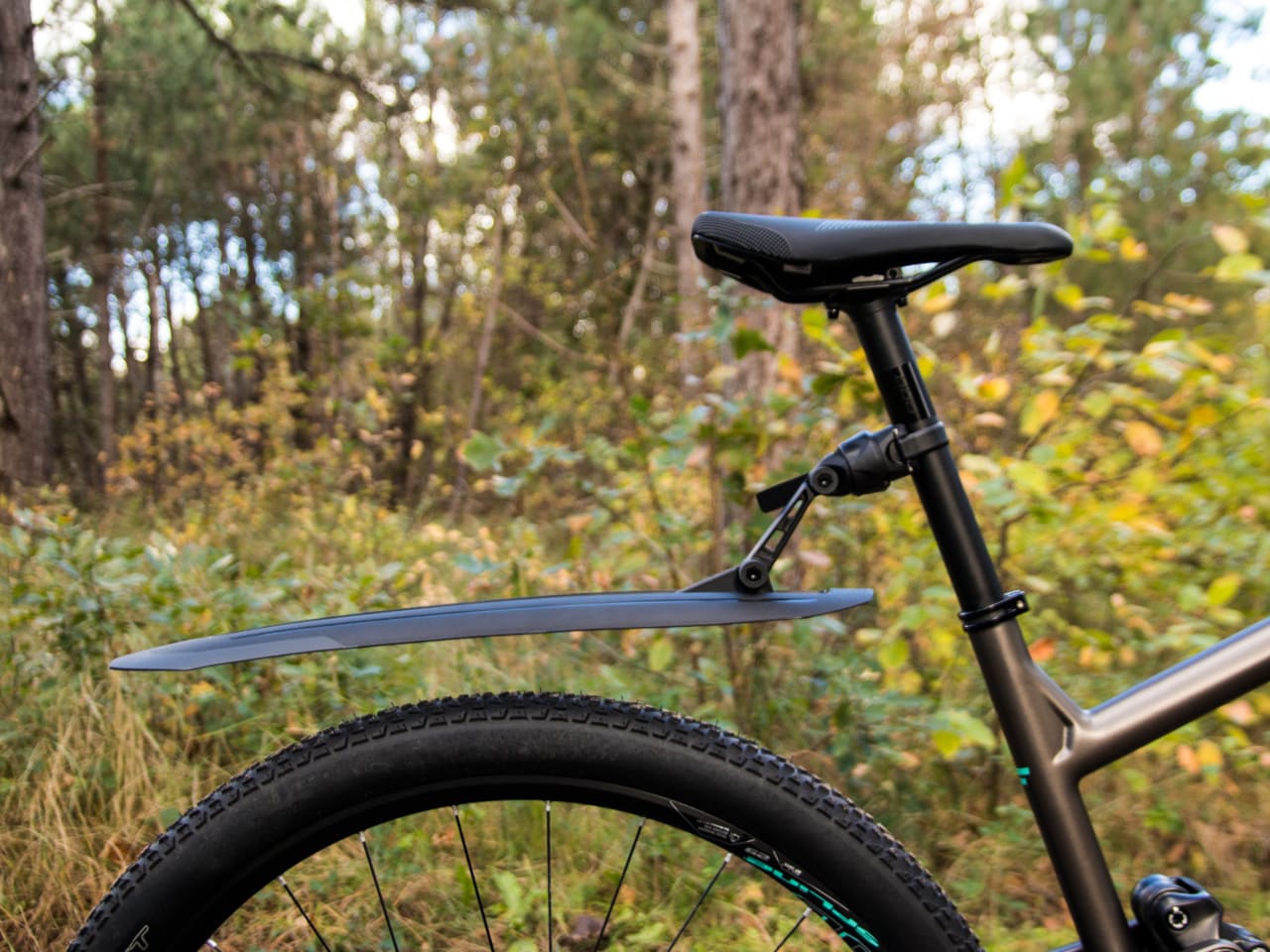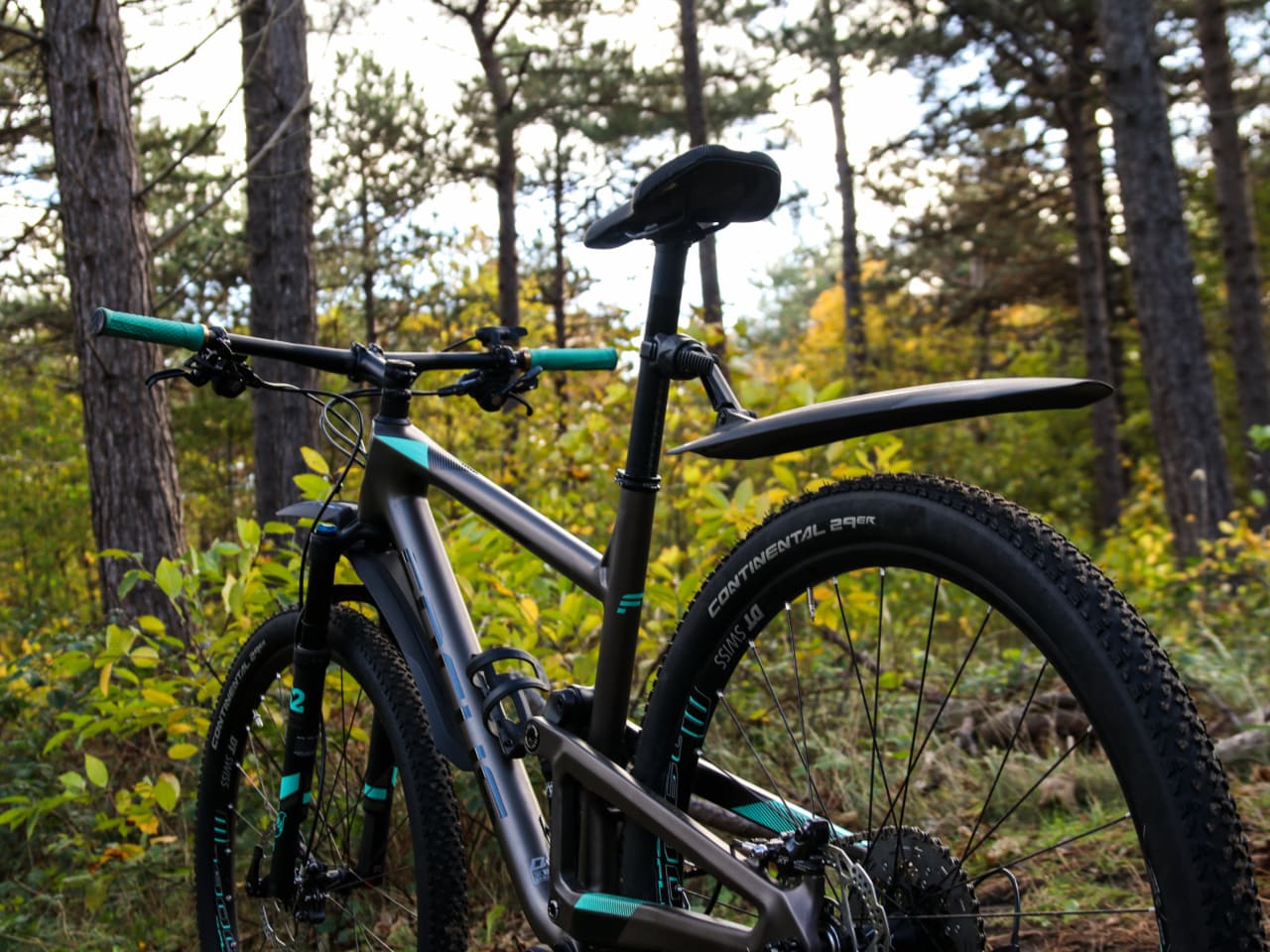 General
Mounting location

Seatpost

Max. tire width (mm)

65

Mounting system

Quick releases

Wheel size (inch)

28, 29

Adjustable

Angle

Material

PP, TPR

Quick release type

Ringfix Aero
Specifications
E-bike ready
Products suitable for use on a wide range of bicycles, including E-bikes. Ensuring durability even at higher speeds and with heavier bikes. They meet the NEN-EN 15194:2017 standard for electric bicycles, covering safety aspects and hazard prevention. This e-bike-ready label guarantees your gear can handle the demands of (electric) cycling, providing peace of mind when you hit the road on your e-bike.