Cycling socks with Far InfraRed technology for cold weather conditions
Sole made of extra warm fabric for great insulation
Far InfraRed technology improving body's metabolism and microcirculation
Open structure on top of the sock allows moisture to evaporate easily
Seamless toe construction
More information
FIRFeet Cycling Socks
No more excuses. Even the coldest days will be comfortable with these socks. The FAR infrared technology is designed to keep your feet warm in the most extreme conditions. The seamless construction and the FIR infrared technology keep the sock acceptably thin while remaining one of the best insulating socks you will have great.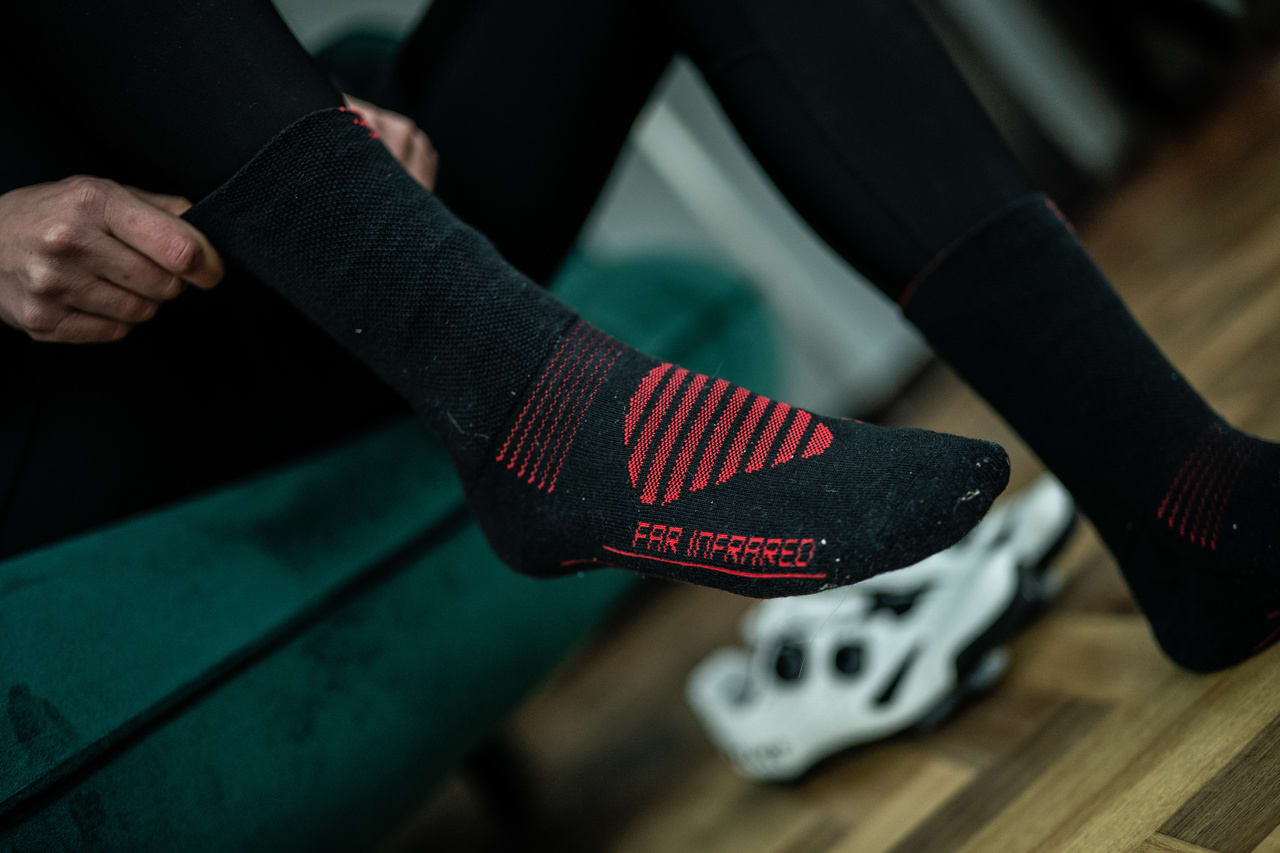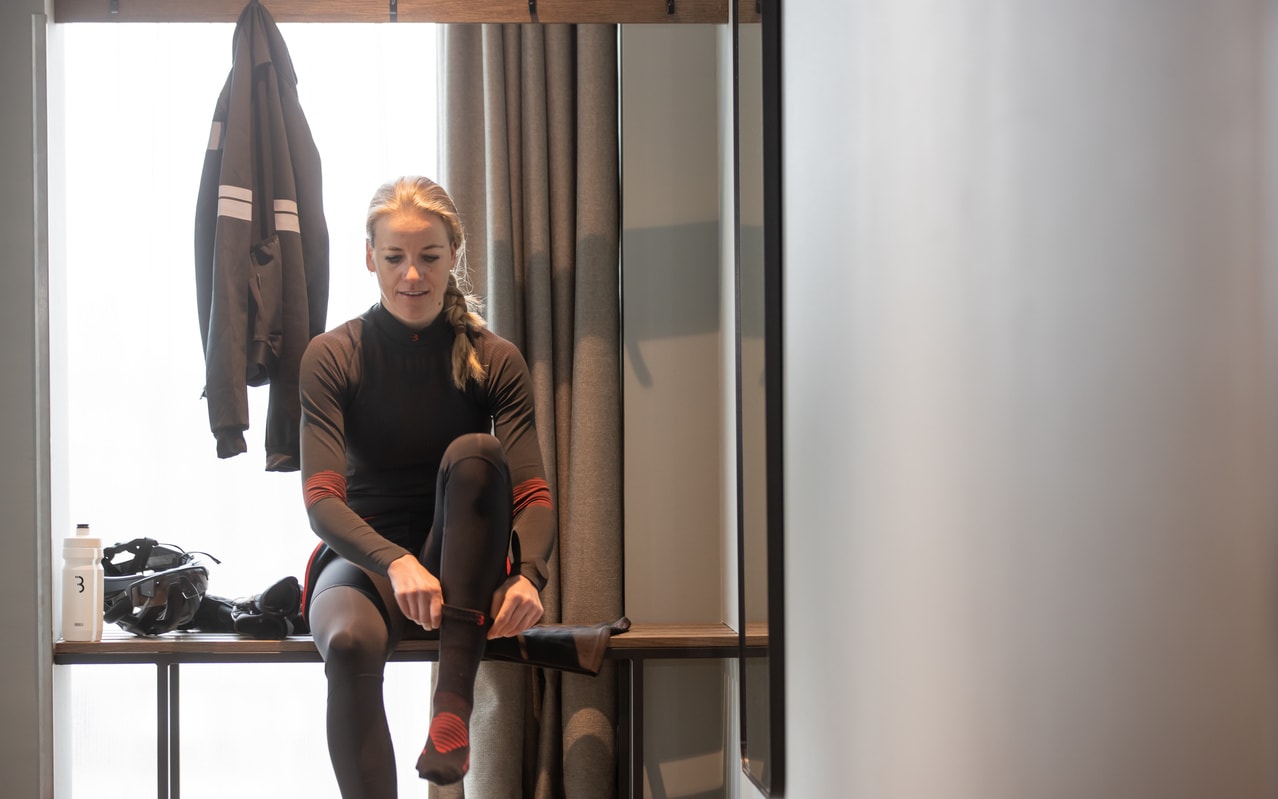 Specifications
General
Wash (degrees)

30

Composition

41% cotton, 31% polyamide, 258.% polyester, 2% elasthane, 0.2% ceramic powder

Sock height (cm)

15
Cold resistance level
9 out of 9
Far Infrared (FIR) Technology
Where normal insulation works through little air bubbles, works Far InfraRed through a whole other concept. The body emits infrared energy in the form of heat that goes straight through normal insulation. Special ceramic microparticles in the fabric of products with the Far InfraRed technology, work like a shield to bounce this energy back to the skin. The second level of insulation that is not affected by moist. Keeping your body warm and comfortable without thick layers of clothing.