Foldable design for use as a driver or T-wrench
Click-mechanism to indicate when torque setting is reached
Hex keys 2.5, 3, 4, 5, 6 and T25 torx included
Bit storage located in the handle
TorqueTune
Adjustable torque wrench with bits included in the foldable handle
The TorqueTune is adjustable from 4 - 6 Nm which makes it the perfect torque wrench for on the way or at home. The foldable handle provides great leverage in unfolded position, and provides easy rotating in folded position. The multiple tool bits included make sure you can do every job on your bike effortlessly. Never too loose and never too tight.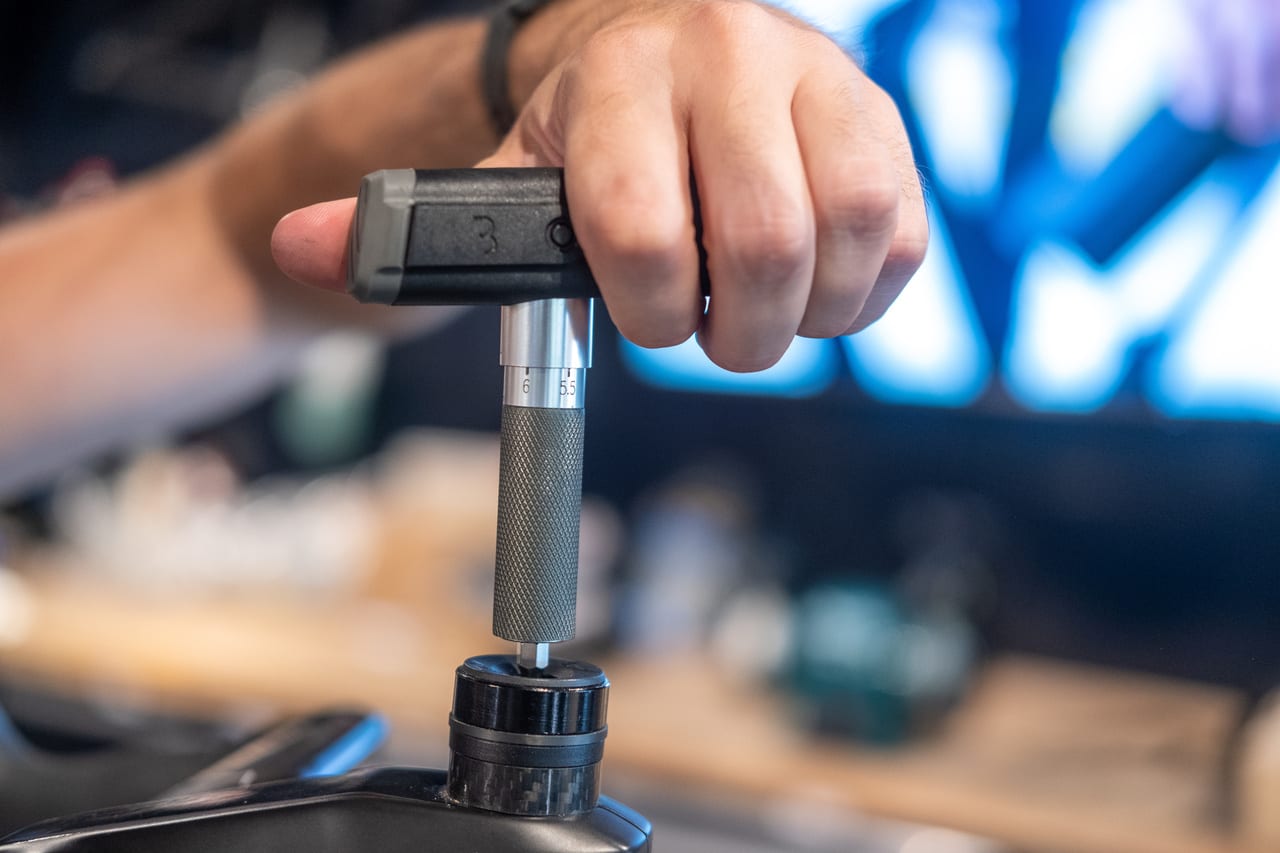 Adjustable torque key
Foldable design for use as a driver or T-wrench. With bits (2.5, 3, 4, 5, 6 and T25 torx) in the foldable handle and with click-mechanism to indicate when torque setting is reached.
Specifications
Weight (g)

183

Hex bit driver (inch)

1/4

Material

Nylon, Steel

Ratchet bit driver

No

Torque range (Nm)

4-6

Colors

black

Hex size (mm)

2,5, 3, 4, 5, 6

Torx size

T25