Professional spoke wrench
Spoke nipple locking system for easy truing
ProTune
Size specific durable CrMo spoke wrench
The ProTune makes it an easy job to straighten every wheel again! One of the main features of this spoke wrench is the 45 degrees handle, which allows you to slide the wrench alongside the spoke. Because of this, the wrench won't fall of your wheel. Easy to use and handy to have at all times. The rubber coating gives you good grip on the small handle to make sure you can do the job with precision. A simple tool that completes your workshop tool collection.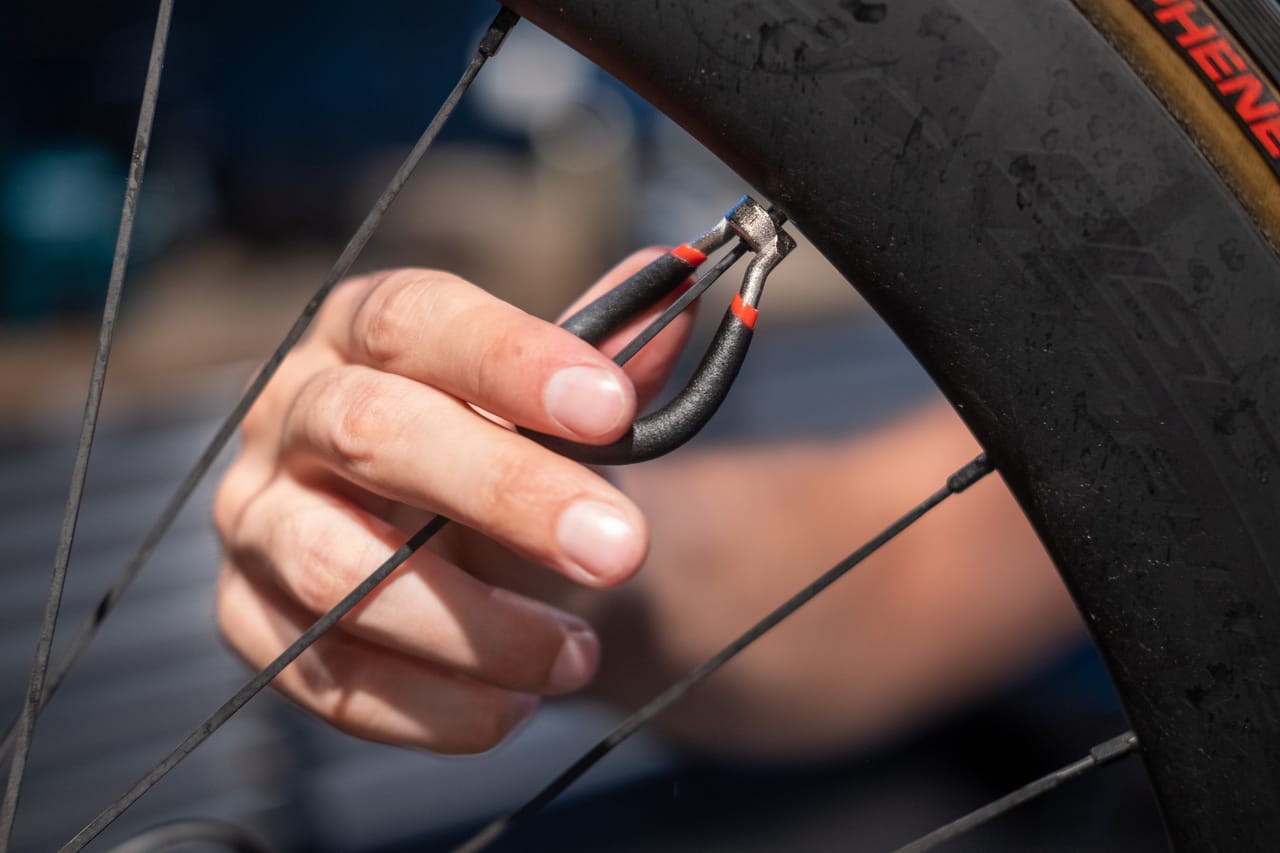 Professional spoke wrenches
Size specific durable CrMo spoke wrenches available in three different sizes (3.23 mm, 3.30 mm and 3.45 mm) with spoke nipple locking system for easy truing.
Specifications
Spoke wrenches (mm (inch))

3.23 mm (0.127 inch), 3.30 mm (0.130 inch), 3.45 mm (0.136 inch)