MultiTube
Sawguide ensures a straight cut, for round or aero shaped steertubes, seatposts or handlebars
Do you dare to cut your own steerertube, seatpost or handlebar, even if they are aerodynamically shaped? Awesome! We've got your back! The SawGuide will help you making a perfectly straight cut all the way through. A straight cut is the most important part of shortening your own handlebars, seatpost or steeretube, the SawGuide will guarantee that straight cut! Easy to use and a perfect result! The MutliTube is especially designed for wider round tubes and aero tubes.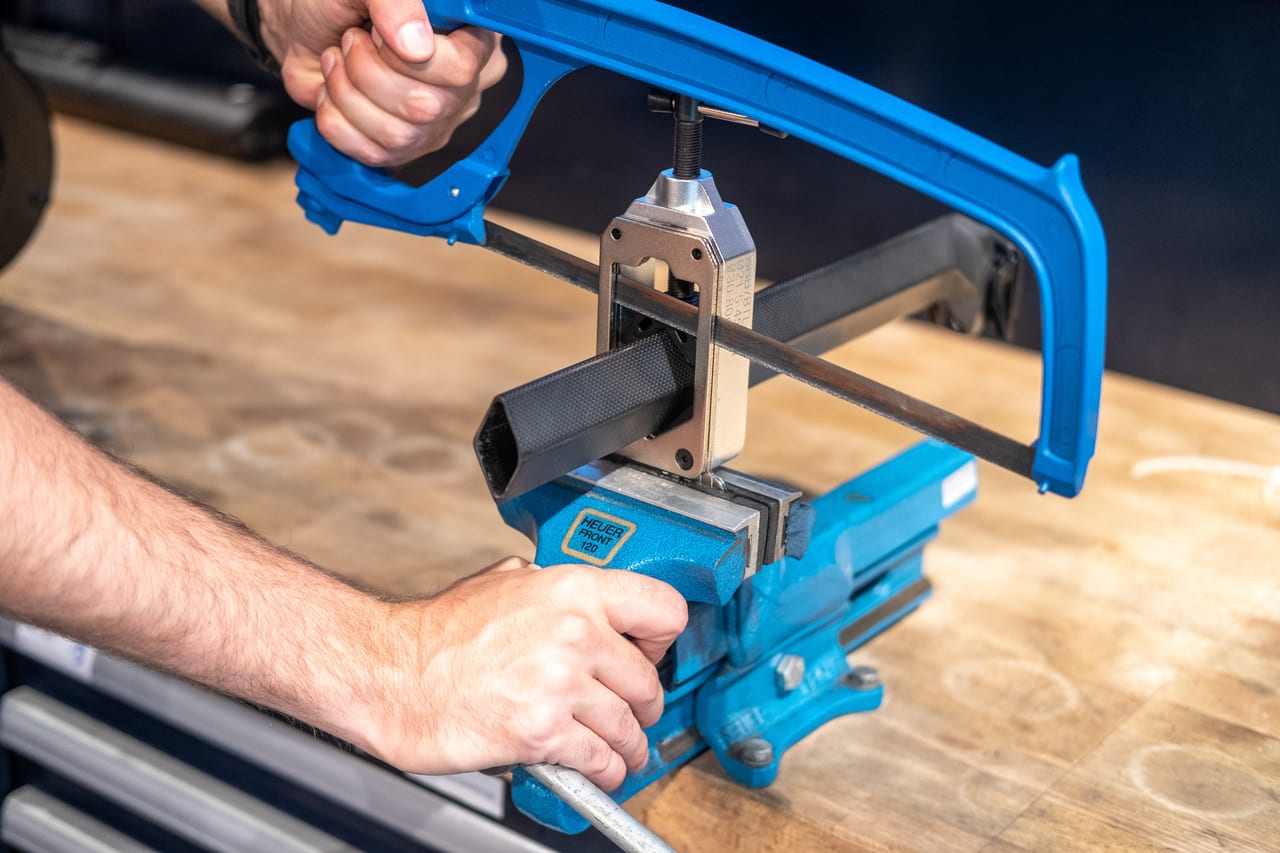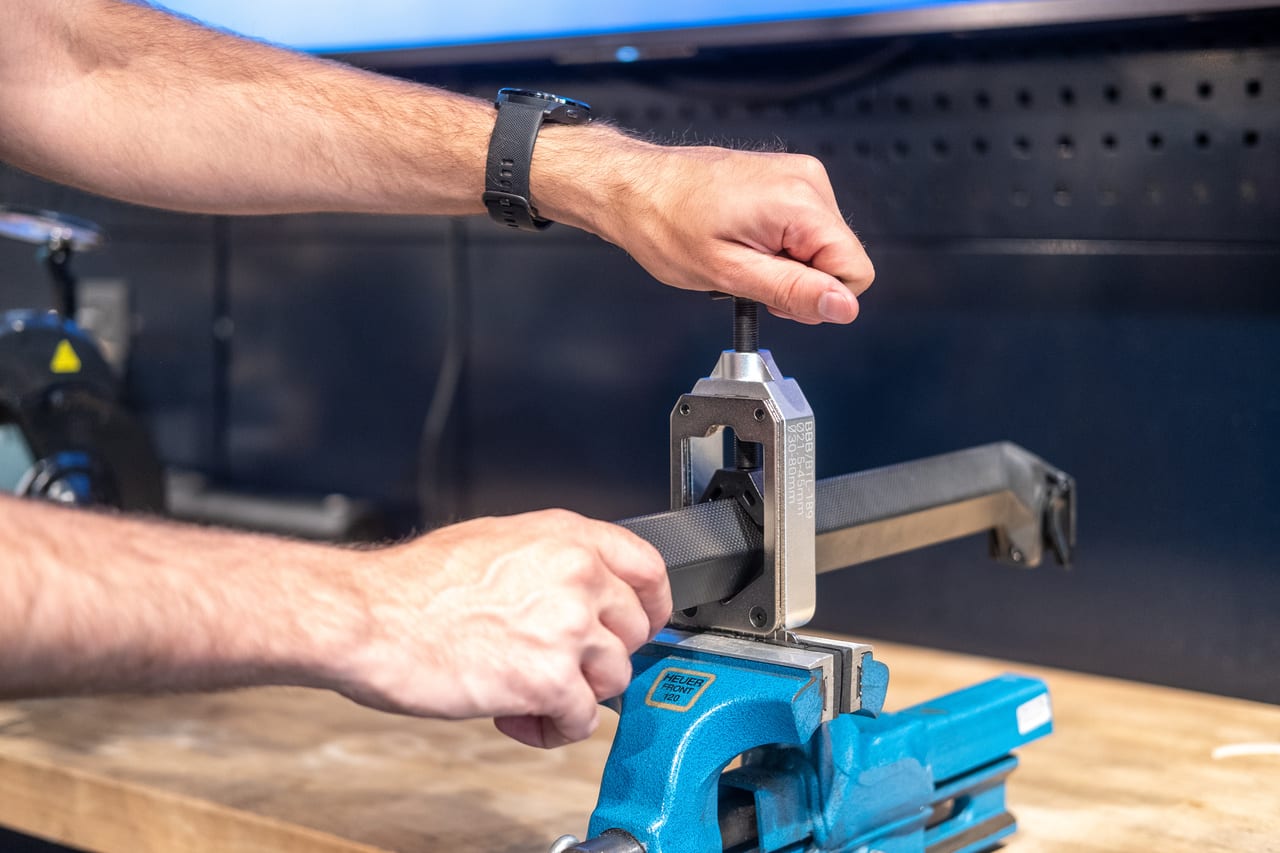 Sawguide
Ensures a straight cut, for round or aero shaped steerertubes, seatposts or handlebars. Suitable for ⌀: 21.5 to 45 mm bars and aerobars with a length of 30 to 80 mm.
On a vise
You can mount this sawguide on a vise for extra secure handling.
Specifications
Weight (g)

445

Tube diameter (mm)

21.5 - 45

Ratchet bit driver

No

Aerobar tube length (mm)

30 - 80

Colors

silver