All about our gloves

Gloves are an essential accessory for every cyclist. They protect your hands against the elements, both hot and cold temperatures. They support your hands in a comfortable position on the bike and make sure your hands are less likely to get strained and tired. There are many different variables that can make a successful glove for your needs. Therefore this buyer's guide will assist you in finding the right gloves for you. We will start with making the most important division; summer- or winter gloves, and move on until we have the exact right pair of gloves for you.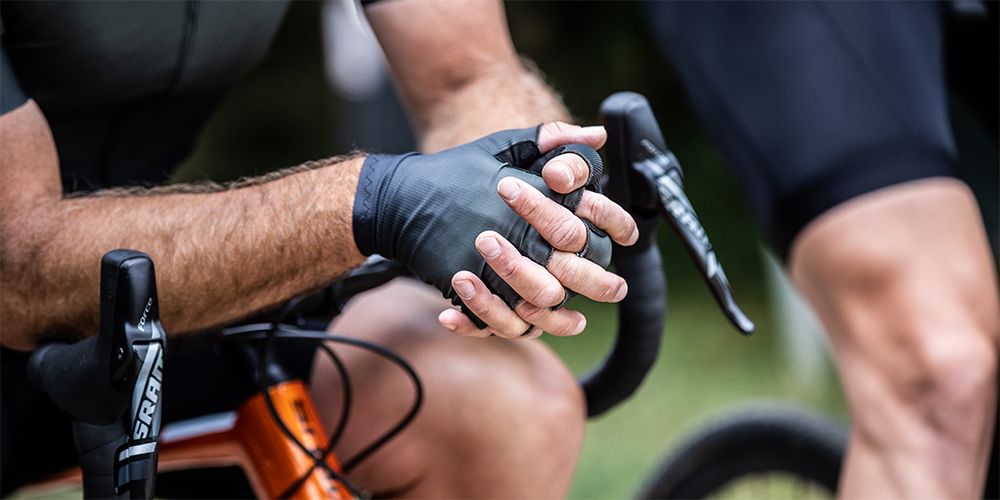 Summer gloves
A pair of summer gloves help you to stay comfortable by providing some extra padding. They protect your hands against the sun, give you some extra grip on your handlebar, and even protect your hands against damage in a crash.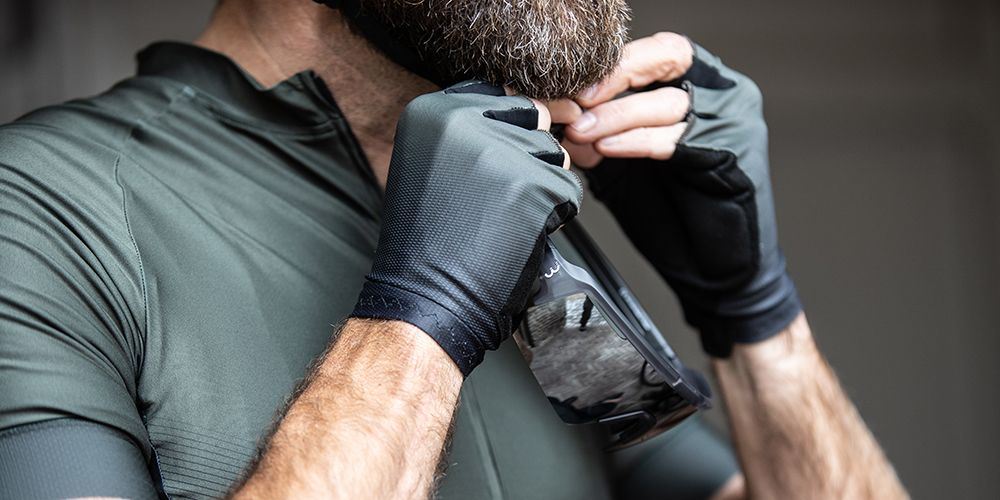 Padding on the right places
Many people feel discomfort in their hands and wrists on the bike. The vibration of the surface you are riding on can really tire your hands out. Padding in a good pair of cycling gloves can certainly reduce this. Although, not all padding is good padding.
Many people believe that more padding automatically means more comfort. Unfortunately this is not true. Too much padding, or padding on the wrong spots can cause blood vessels to be shut off which can cause even more strain! It is therefore very important that the padding is placed very carefully on the right spots to support the hands and not cause any blockage of the bloodflow. We have categorized our gloves in three categories that are explained below.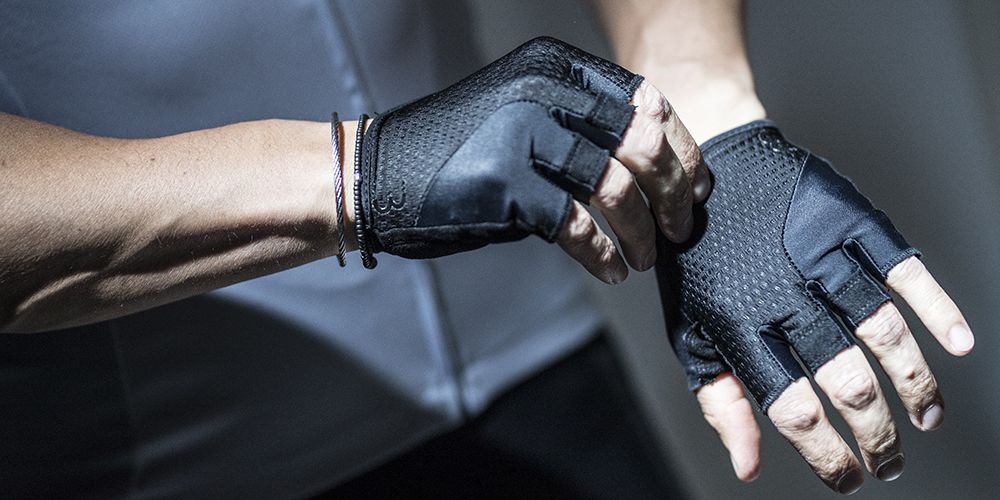 No padding
Our gloves without padding have got one goal: providing grip! Gloves with no padding offer maximum grip. The thin fabric between hands and handlebar is sufficient to reduce vibration, and offers optimal feeling with your handlebar. The contact surface of these gloves is especially designed to create maximum grip en therefore control of your bike in all circumstances.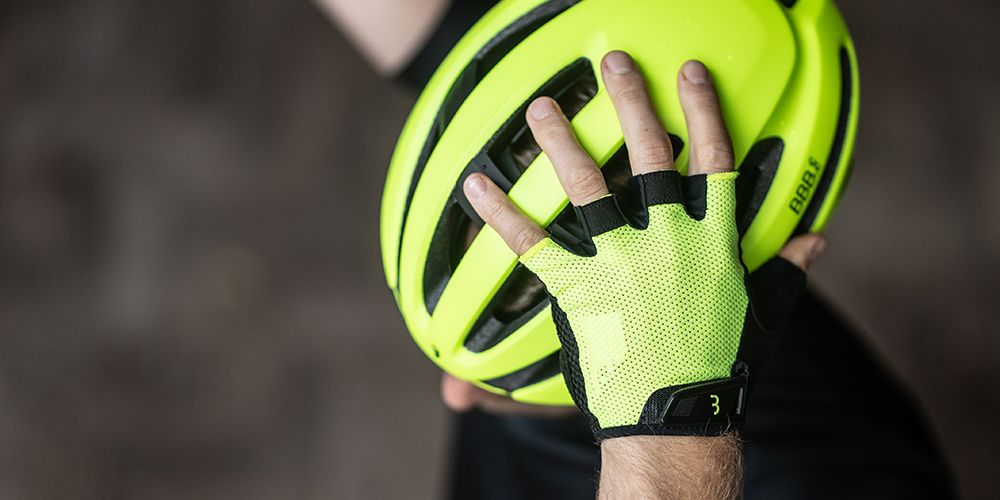 Medium padding
Gloves with medium padding offer the perfect balance between comfort due to the padding, en comfort due to grip and control. Medium padding give you enough suspension and protection against vibration. Therefore oyur hands will be less strained. Even though some people prefer more padding, this can also cause discomfort and less feeling with your handlebar. Medium padding is the perfect in between for the allround cyclist.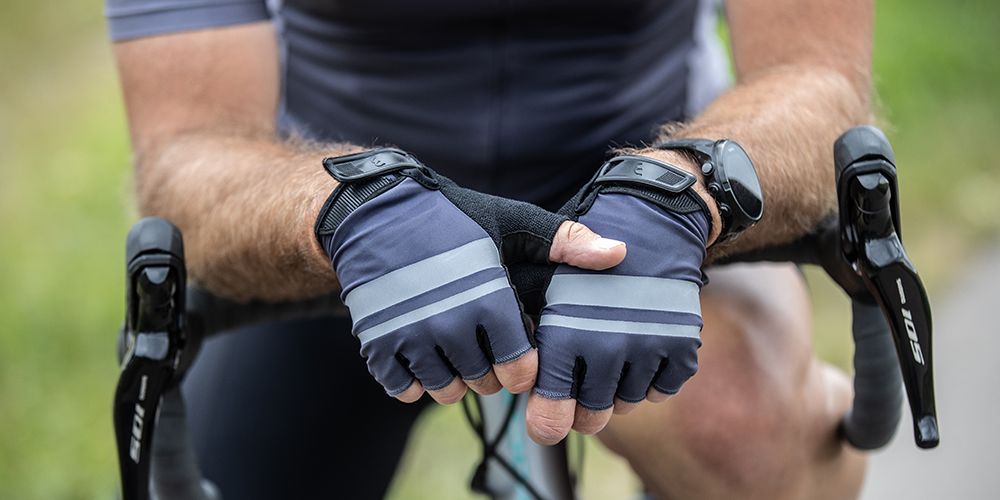 Full padding
Rough terrain can tire your hands pretty quick! The static position of your hands, together with the vibration of the surface you are riding on can tire your hands out. By using gloves with full padding, vibration will be significantly reduced en you will create a comfortable environment for your hands. Besides, this padding offers you the right support for your hands and wristsby positioning your hands exactly right on your handlebar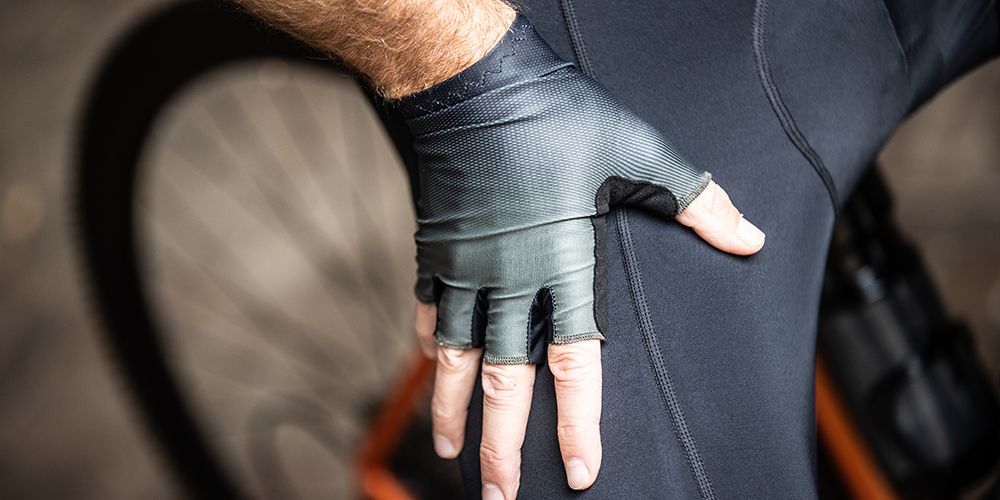 Protection in many ways
The sun may not seem like a threat, but think about it, your hands are often for hours in the same position, and without gloves are fully exposed to the sun on a hot and sunny day. A pair of summer gloves will protect your hands against the sun while still providing great ventilation to keep your hands cool. Another way of protection your gloves can help you with is staying in control of your bike. A good pair of gloves provide good grip on your handlebars. Rough terrain, traffic or other obstacles ask for a secure hold on your handlebar. The sillicone anti-slip print on many of our gloves will make you be in control of all your rides.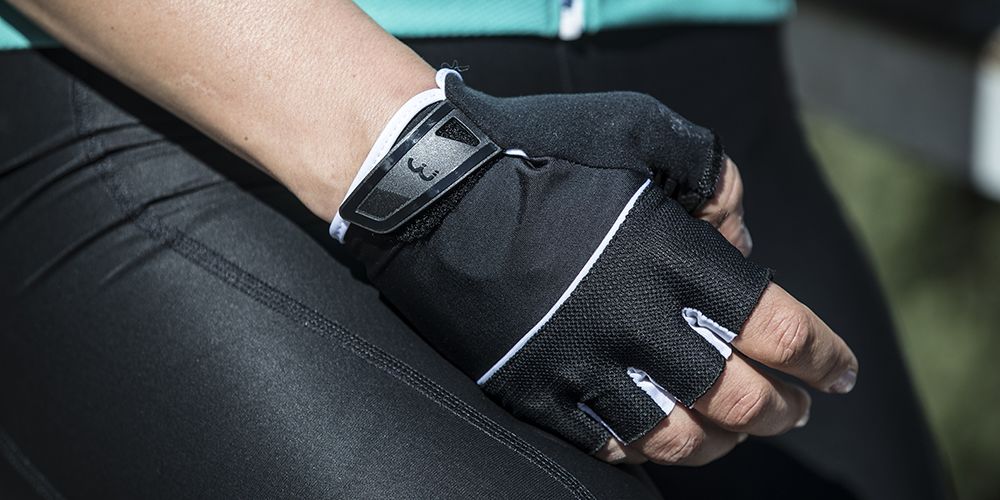 Closure
We use different closure systems for our gloves. Our velcro closure, which is adjustable and easy to take on and off. Or the strapless closure, which provides a perfect aerodynamic and seamless fit for every high speed racer! All our closures are ergonomically designed to make your ride as comfortable as possible. Another great feature is the finger straps that many of our summer gloves have. We all know the struggle trying to take off your gloves, but you can't get any grip on them with your other hand. The finger straps allow you to pull on your gloves when taking them off. And that allows us to make our gloves even better fit without the difficulties when taking them off.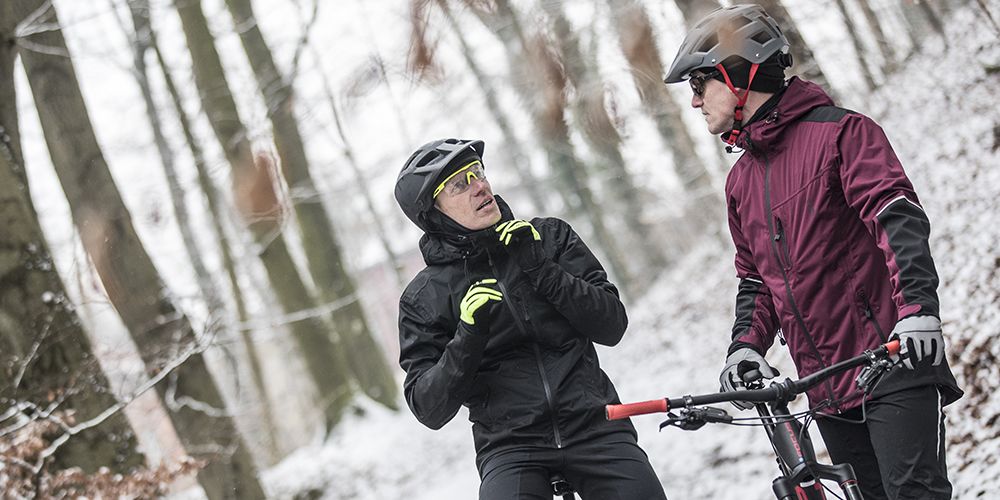 Winter gloves
It is probably not necessary to talk about cold hands on the bike. Every cyclist knows the feeling, or even the aching pain of cold fingers while riding your bike. Why didn't you just buy a pair of good gloves to avoid the situation you are in?! What happened has happened, but now is the time to make sure it will never happen again!
A good pair of winter gloves are definitely worth the money and you will thank yourself every cold morning for buying them! We will go through some of the great features that our winter gloves have and set you up with a nice and cozy pair of gloves that are perfect for you!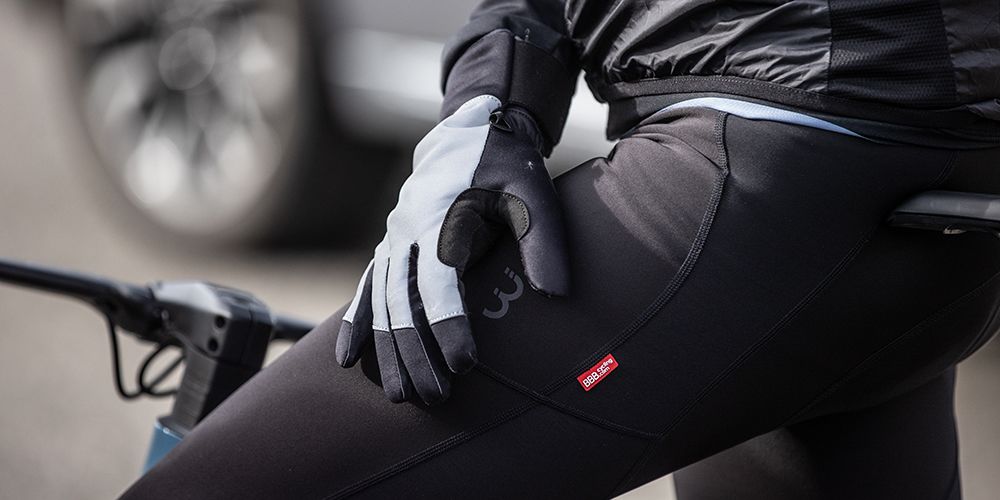 Cold, colder, coldest!
First things first; how brave are you? Are you going out on the bike, no matter what the weather will do? Or do you feel more attracted to your warm bed on a freezing morning? Our wide variety of winter gloves makes sure there is something suitable for everybody. We have gloves designed for the most extreme conditions on the bike, or for the slightly milder days where a pair of good gloves are still no unnecessary luxury. All our winter gloves have a cold resistance level that gives you an indication about what type of weather they are suitable for.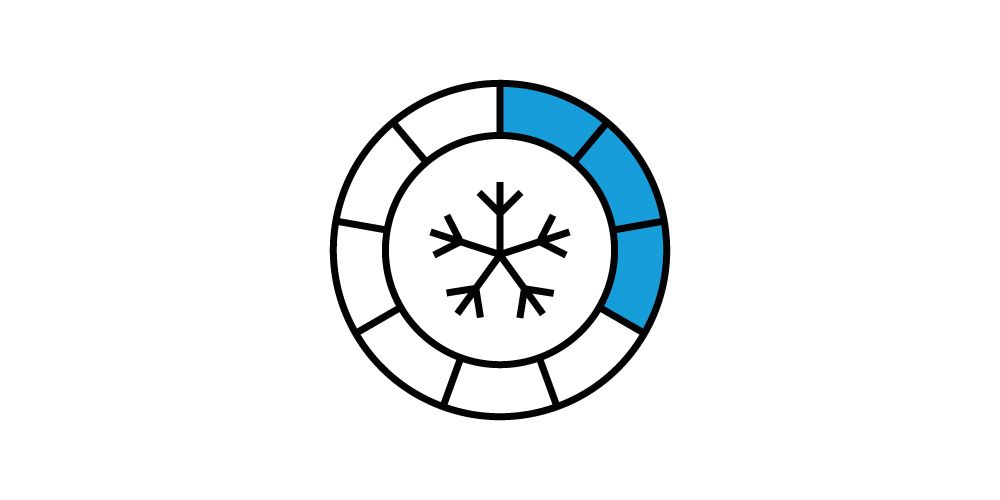 Level 1-3
Level 1-3 is perfect for the fresh morning rides where it is too cold for no gloves, but a light protection from the cold wind against your bare skin is very welcome. During your high intensity rides like races or hard training in the cold, a pair of thin or medium thick gloves can be enough to keep your hands nice and warm. Good feeling with your handlebars and brake levers is very important. A pair of thinner gloves have less influence on that. 1-3 cold resistance level can be your best friend!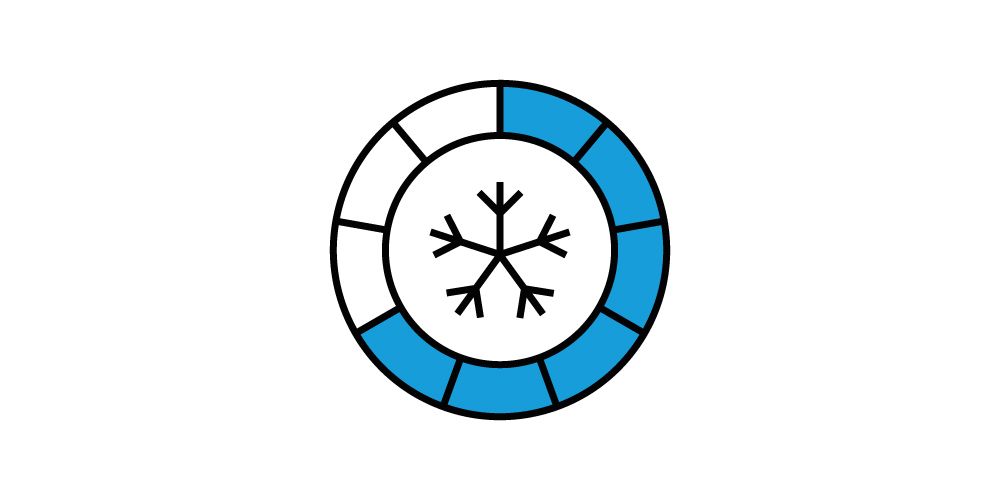 Level 3-6
When it gets real cold, our gloves with a cold resistance level of 3-6 make sure you are still happy to go out when many of your fellow cyclists stay inside. These gloves keep your hands comfortable, even in very harsh conditions. These gloves have a focus on fine finger movement despite the thickness of the gloves.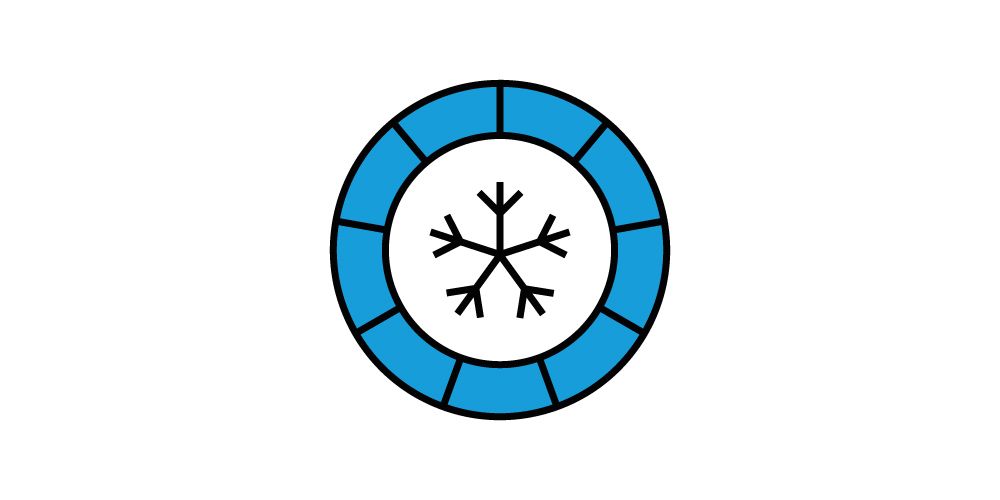 Level 6-9
Extreme weather calls for extreme measurements! Gloves with a cold resistance level of 6-9 are the best protection against the shearing cold. When the temperature drops below zero, we still got your back. Your hands will stay perfectly warm and comfortable for a long time with this level of protection.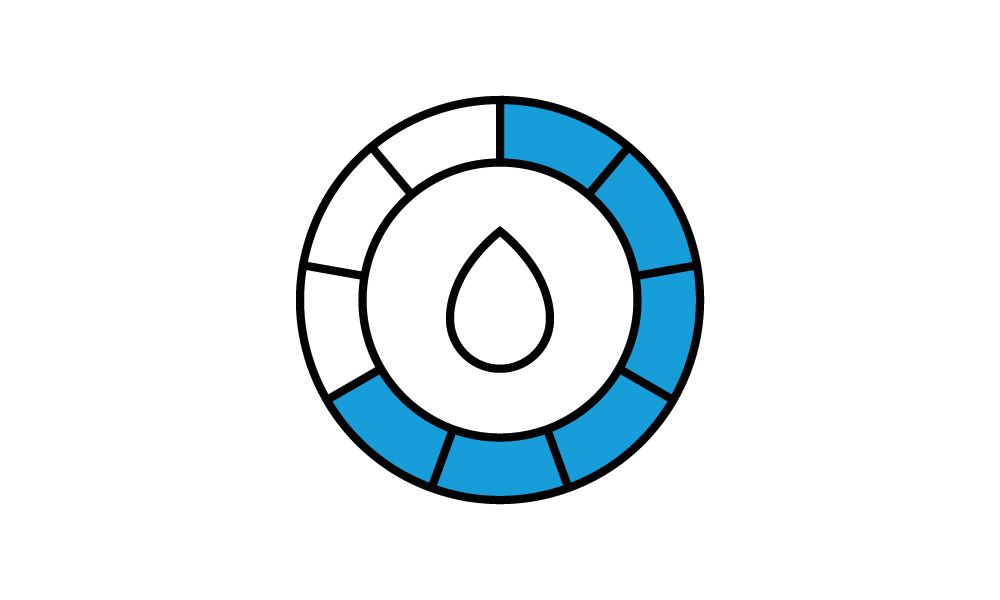 Wet, wetter, wettest!
Cold hands are one thing, but wet hands can make life just as miserable! Therefore some of our gloves are equipped with an extra level of protection, not only against the cold but also against water. All our winter gloves have a waterproof level between 1 and 9. Where the lower numbers show less waterproofness and the higher-level show more waterproofness.
Gloves with a lower cold resistance level have often also a lower waterproof level as your hands are more likely to sweat in warmer weather, and a high waterproof level will keep not only the rain out but also the sweat in. For gloves with a high cold resistance level, it is less likely you will sweat, and the weather is probably not only cold, but also rainy when wearing these gloves. Therefore a higher waterproof level will benefit you.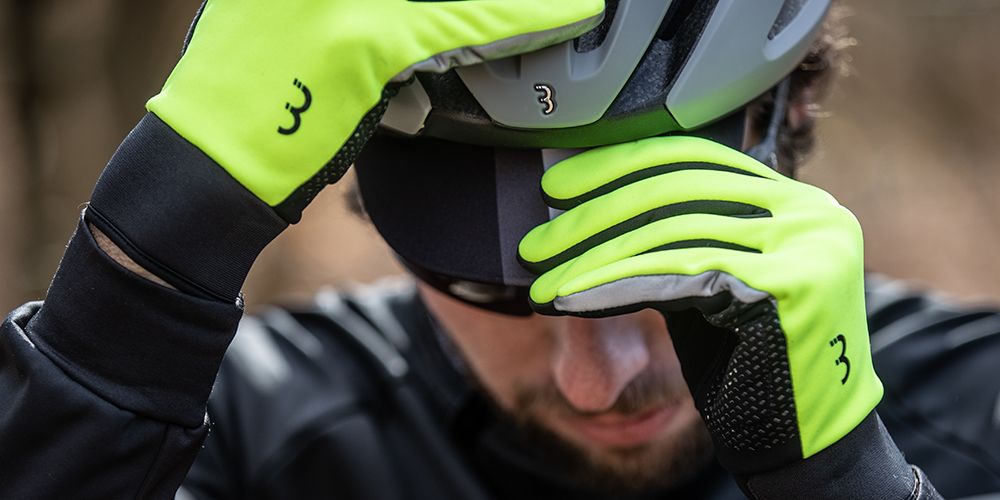 Materials
Obviously, different levels of protection (against the cold as well as water) ask for different materials. Therefore our gloves are not made out of just one piece of material. We have used different types of materials in the panels a glove is made out of. These different panels make up a great combination between protection, breathability, comfort, and style.
Take for example our ColdShield; A high-end softshell material that makes up the majority of the gloves outside. A neoprene cuff makes sure cold wind does not enter the glove at the wrist and keeps a nice and snug fit. The Clarino reinforced thumb and index finger can be used to use the touchscreen of your phone and the fleece inner lining keeps your hands at the exact right temperature.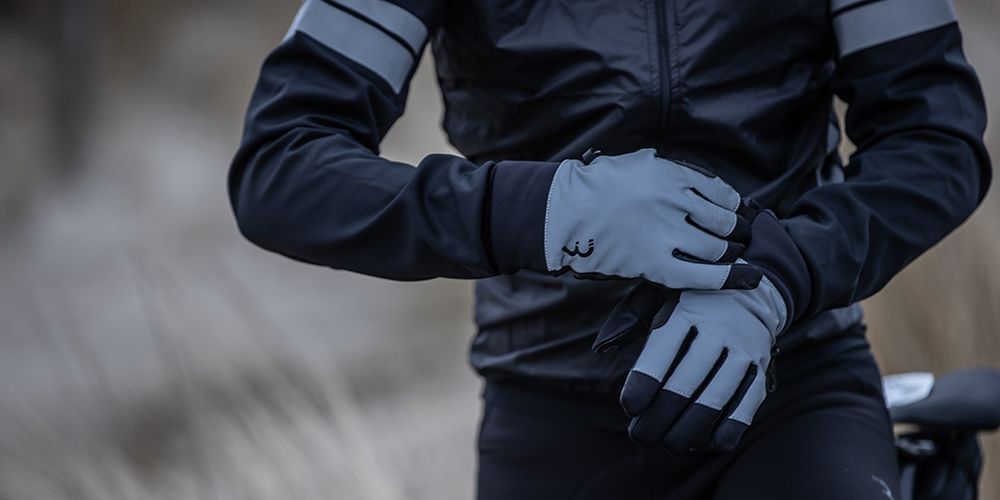 You will be seen
Many of our gloves have reflective elements on the back of the hand. As the cold winter days are often also dark, it is always good to be extra visible in these dark weather conditions. We even have the special ColdShield Reflective which has a fully reflective upper part for maximum visibility. The SubZero gloves have also a big upper part of reflective fabric. Our ControlZone and WaterShield are available in neon yellow, also for extra visibility. Because in the end; safety always goes first!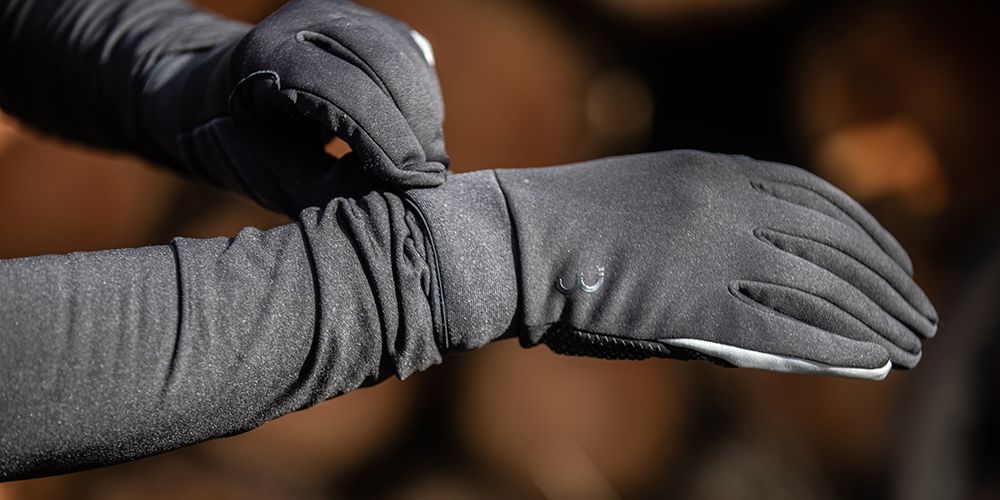 Conclusion
So, think about it. Can you recall that feeling in your hands when you are on the bike and the temperature drops? It is far from comfortable. Purchasing a good pair of winter gloves is definitely worth it! It will make you smile every time you are on the bike while your fellow cyclists are struggling. Our wide range of winter gloves will definitely contain something that you fancy! Good protection against the elements is essential in winter as well as in summer. As you have read, summer gloves are not just an accessory, they provide you with protection and support. Now that you know a bit more about gloves, you will be able to cover your hand in winter as well as in summer with the right gloves!