Buyer's Guide | Hydration Systems
All about our hydration systems
Buyer's Guide | Hydration systems

Nothing better than riding your bike on a beautiful day! Sometimes you have the feeling you can just keep riding and riding like nothing will stop you. Unfortunately, we have to disappoint you. Without drinking enough during your ride, the fun can be over really quick. It is very important to stay hydrated during your ride. Not only on the hot summer days, as the colder winter days can be quite deceiving. Many cyclists have a story of themselves or one of their friends about 'that one time without enough water.'
To avoid you having one of those stories, we have a wide range of hydration systems. From bottles to bottle cages, and a range of adaptsystems to attach everything to your bike. Nowadays a bottle is not just a bottle, there is a lot of technology involved to create the best experience for you. The same with bottle cages. Take a look through this buyer's guide and you will find out all the good things we have to offer.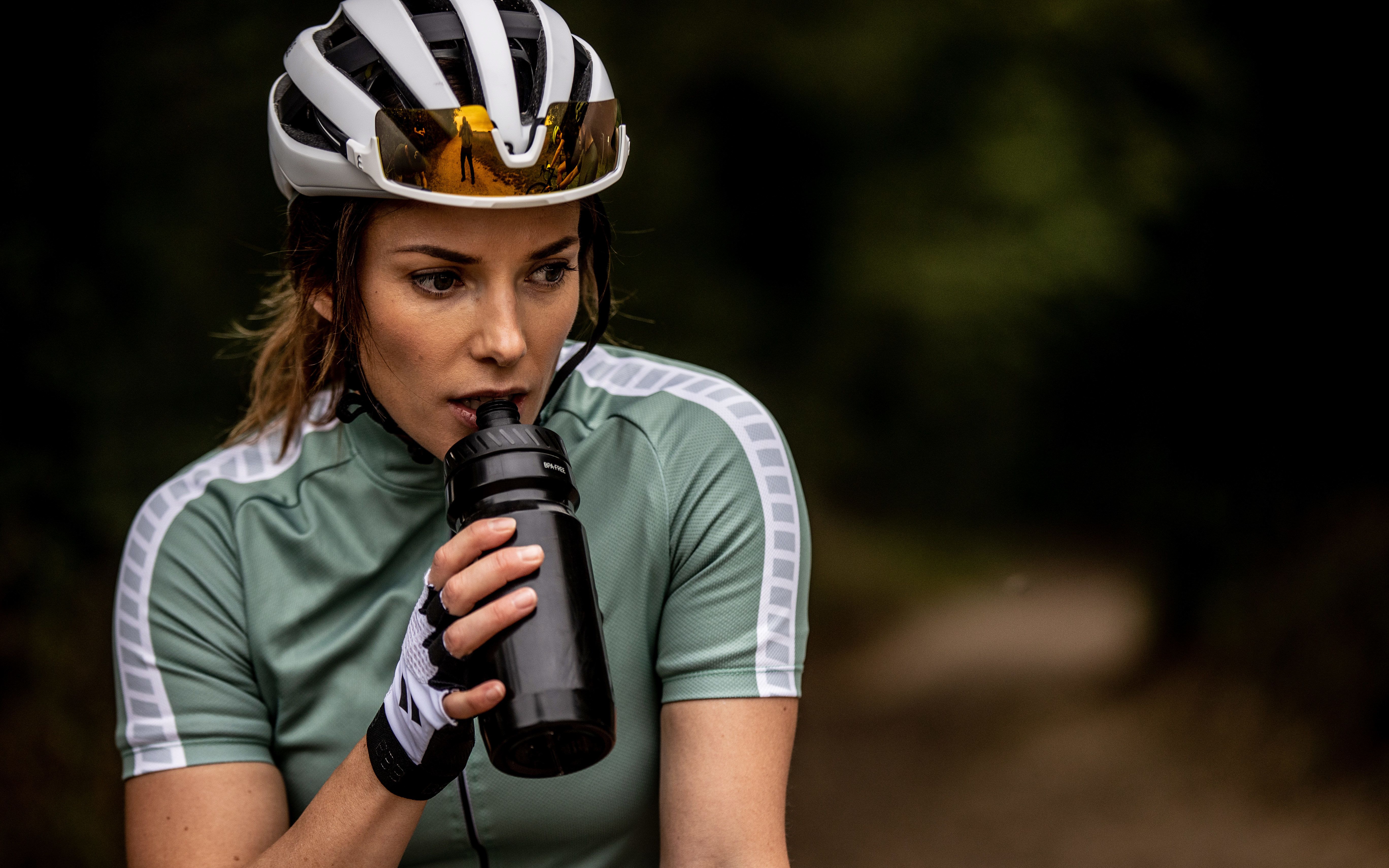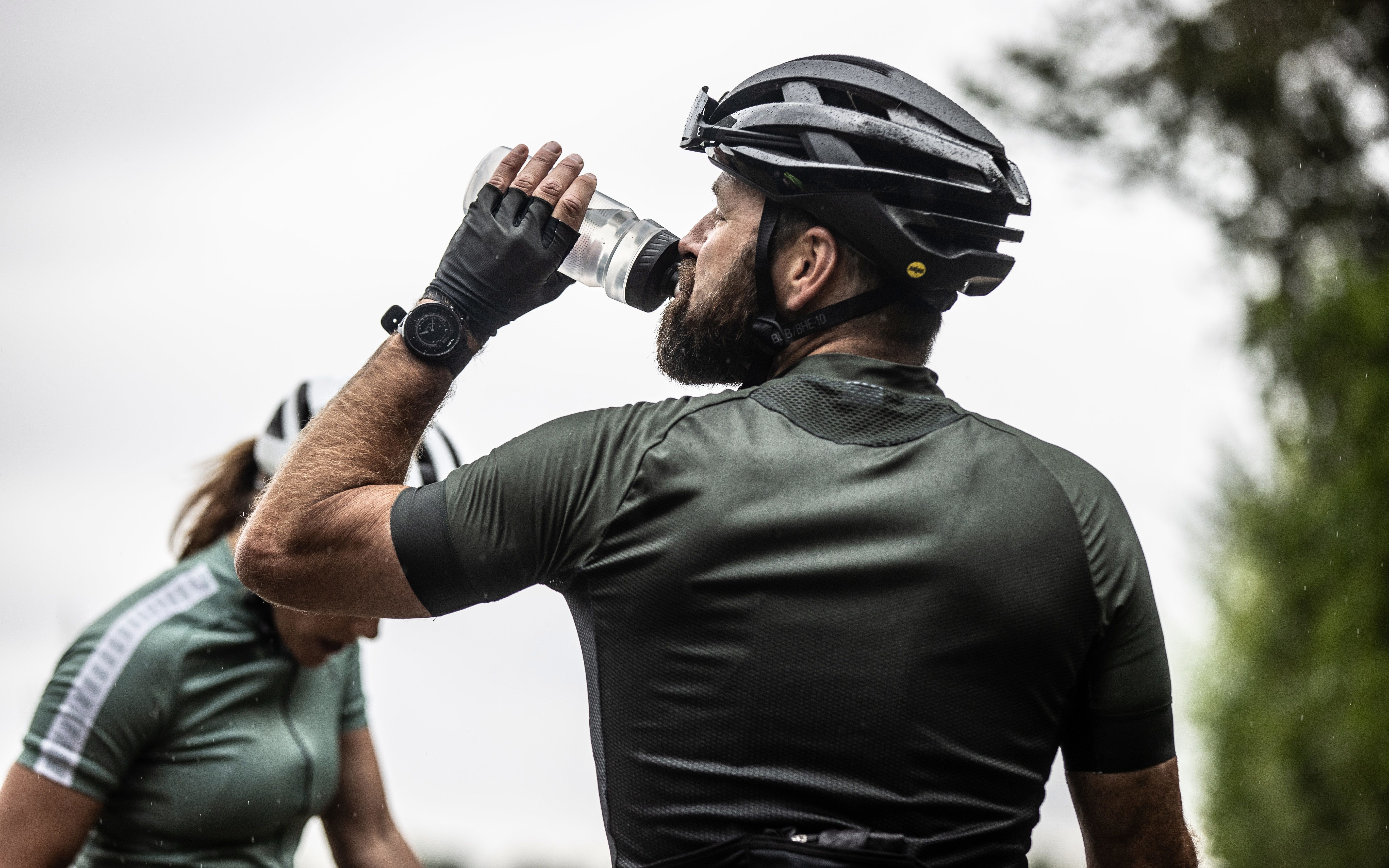 Water bottles
Before you skip this part because you think: 'It's just a bottle, how difficult can it be?' Hold on a second. Nowadays, a bottle is not just a bottle. Different materials, sizes, valves, designs and even colours can make the difference between a good bottle and a not so good one. Keep reading and you'll see that a bottle is not just a bottle, and you have got to think about which one is best for you!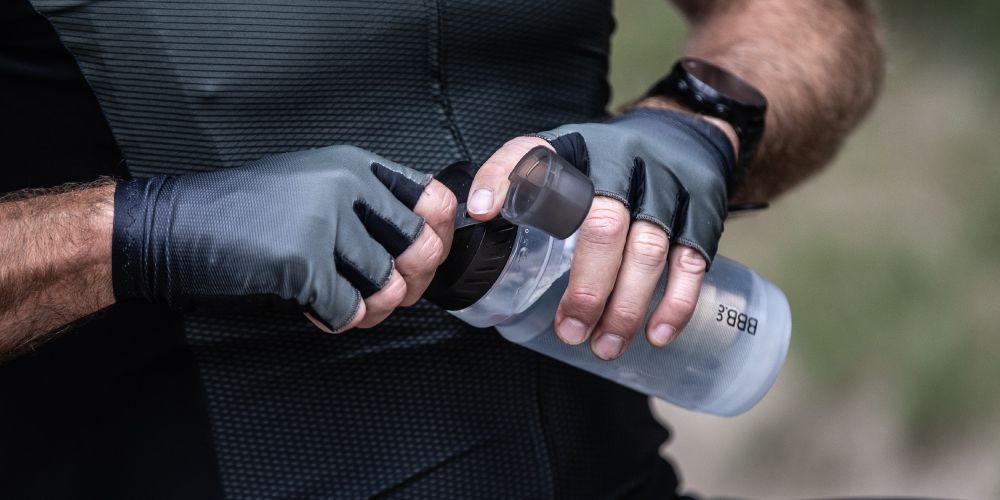 Materials
Let's start with the material that we use for our bottles. All our drinking bottles are made out of PolyPropylene. This is a BPA-free plastic that is most suitable for contact with food and drinks. Besides that, it is odorless and tasteless and won't hold the taste or smell of previous used drinks. PolyPropylene is extremely durable and flexible which makes drinking easier.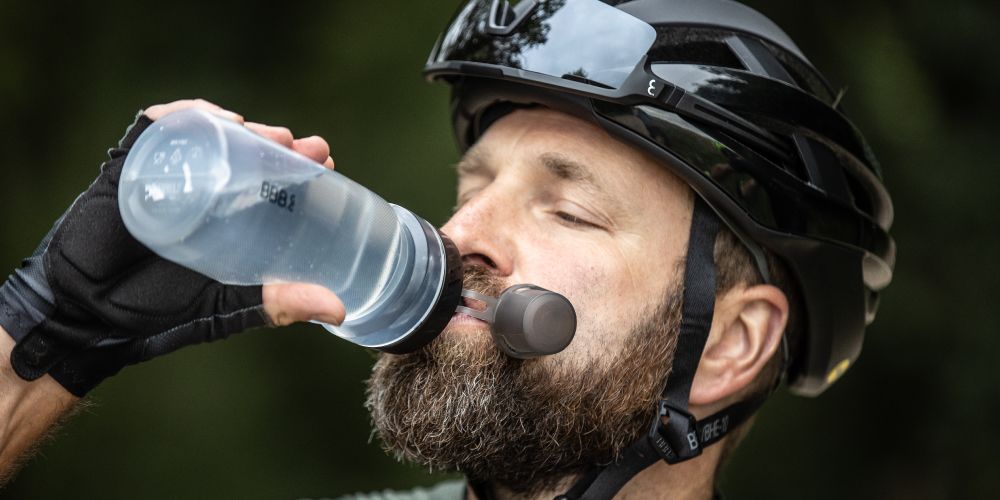 Keep it warm, keep it cold, or go for classic!
On extremely hot days, your bottle of nice refreshing water can be a relief. On the coldest days, you don't want ice cubes in your bottle. For all these extreme weather conditions we have the ThermoTank water bottle. The special design with a double layer and special 3M insulation material keeps your drinks longer at the right temperature. Do you leave your bike in on those extreme days anyways? Except for the ThermoTank, do all our other bottles have the classic design. No double layers, just a straight-forward water bottle.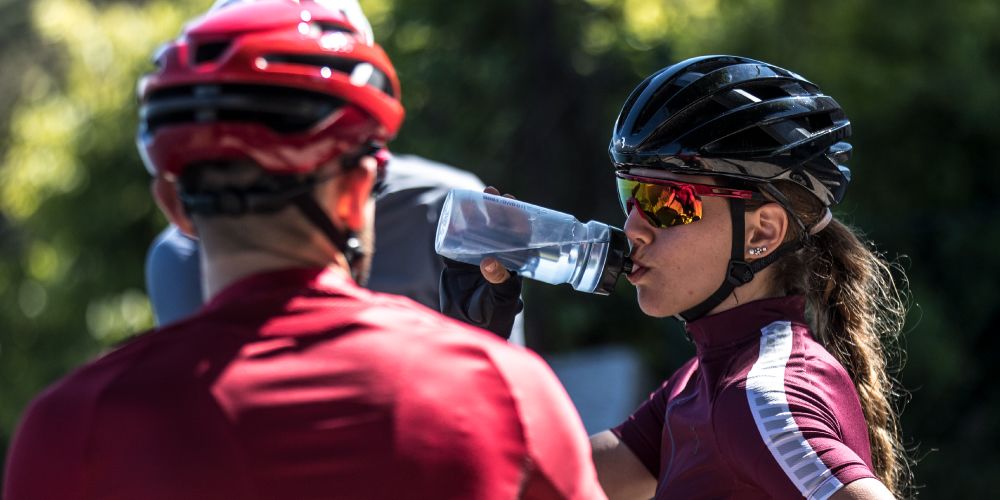 Which valve do you prefer?
For years and years, the drinking valves on water bottles have been the same. But a few years ago there has been a shift in that. We now have two different valve designs. The classic SoftLock valve made out of special soft material so that you don't hurt your teeth, and the newer AutoClose valve, which has a wider opening, and is always close until you want to take a sip. Our AutoClose valve is very sophisticated and extremely practical.
Another great addition is our MudCap. This MudCap covers the valve while stored in your bottle cage to avoid sand, dust, mud and other untasty things to reach your valve. When you want to take a sip, you just easily take off the MudCap and you have a nice and clean valve to enjoy your refreshing drink!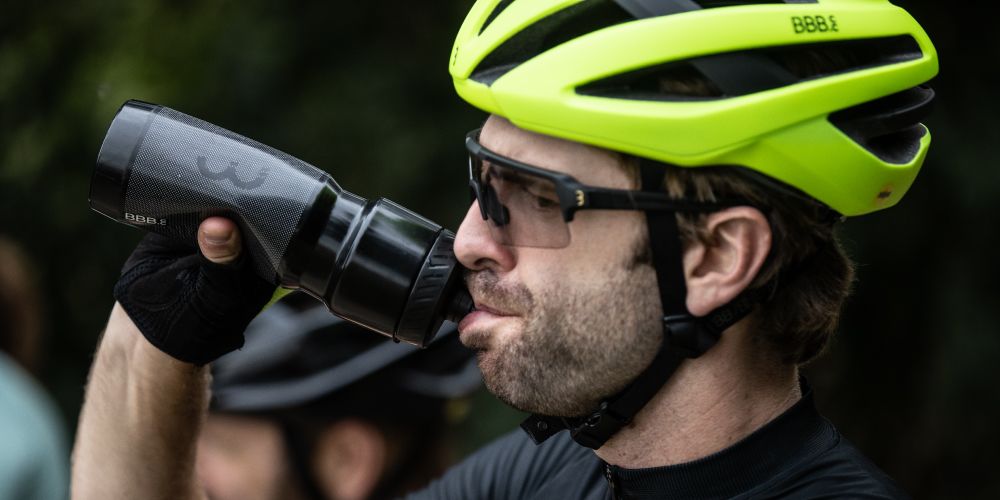 All the colors of the rainbow!
Our bottles are very user-friendly, but we haven't forgotten about the looks either. Our bottles come in a wide variety of colors. There is always something that fits your bike and kit! Choose a nice color that you like, or go for a transparent bottle so that you can see the drink you got in there. We even have a special reflective coating on our ThermoTank Reflective to make you extra visible in the dark! A great addition to your bikepacking gear.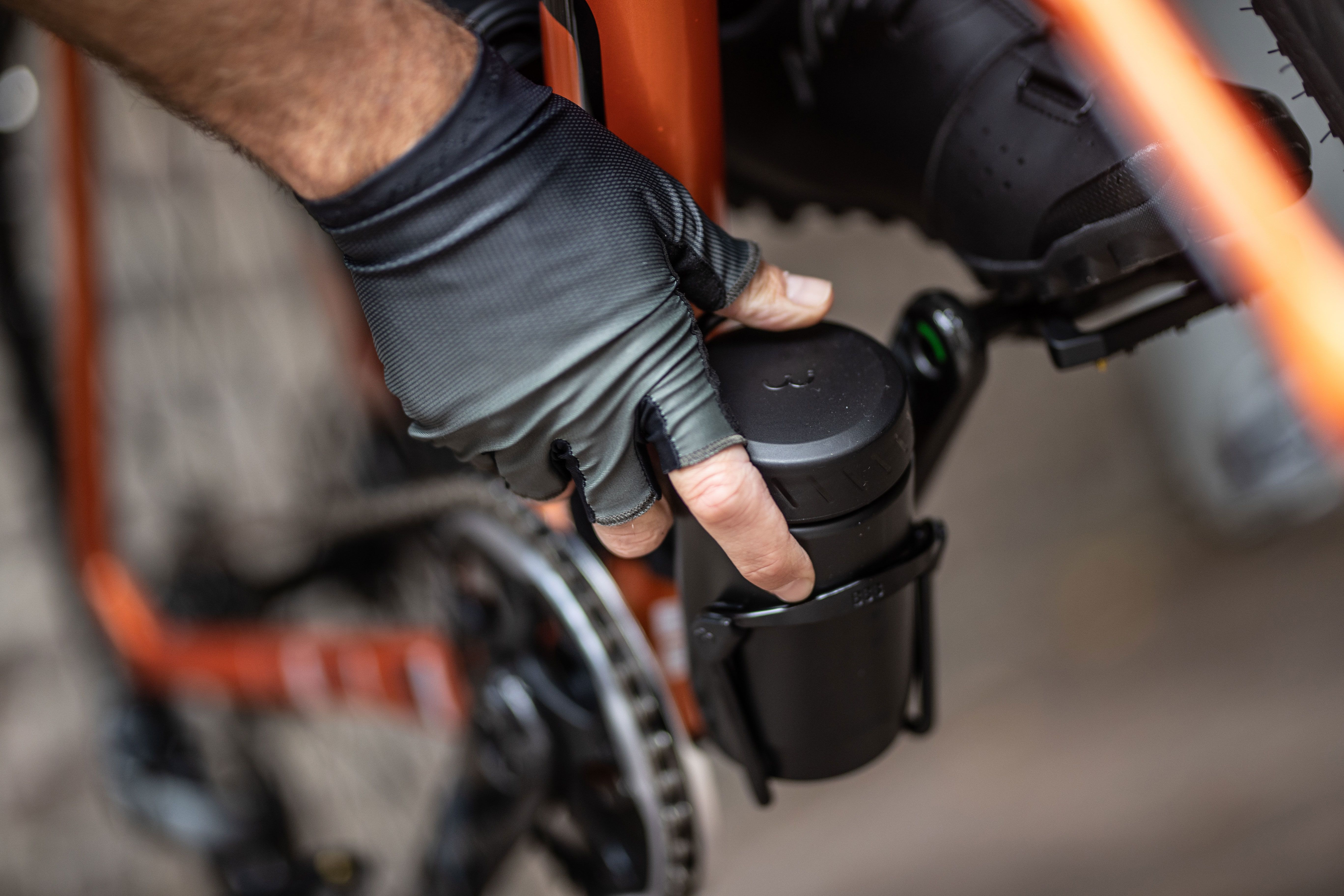 And than there is this!
Of course, your bottle contains water, right? But what if there was a bottle where you can store some spare parts, your tire levers, or a minitool in? Our SoftCase and Tools&Tubes are exactly what you are looking for! These 'bottles' are not for storing water, but to store some of your belongings in an additional compartment on your bike. The internal design of the SoftCase allows you to order your stuff all nice and neat. The zipper on the side opens your SoftCase all the way so that you have a good overview of what's inside.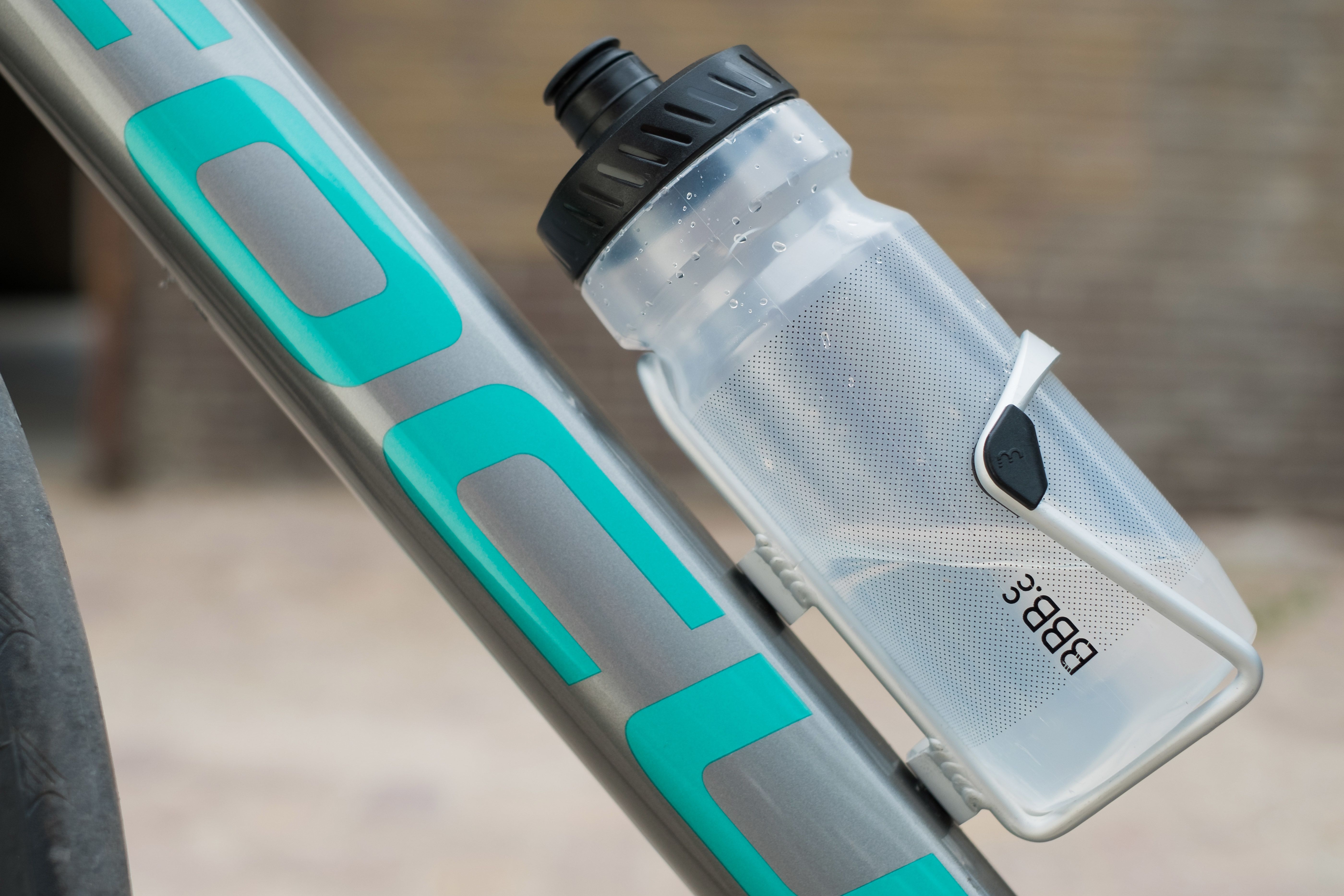 Bottle cages
Just like with our bottles. A bottle cage is not 'just a bottle cage. There are many different designs and features you have to consider before you know what's the right bottle cage for you.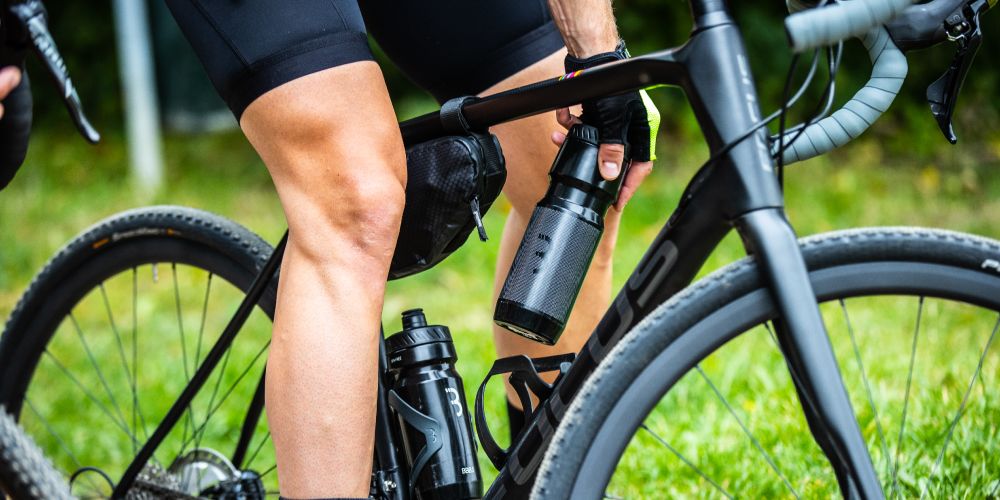 Purpose of a bottle cage
The purpose of a bottle cage seems quite simple; holding the bottle in place. But that is not as easy as it seems. Bumps on the terrain you are riding on are not to be underestimated. Even the smallest little bump is quite a force a bottle cage and can easily cause your bottle to move. Our bottle cages are designed with a focus on the strong grip that is required on the bottle. But we cannot avoid another very important aspect of a bottle cage; It must be easy to take your bottle quickly out of your bottle cage and put it back in without too much hassle. This is a little bit of a contradiction with the firm hold that is also required. Our bottle cages are designed with a focus on both. The eventual shape and used materials determine both of these aspects and therefore determine the quality of the bottle cage for a big part.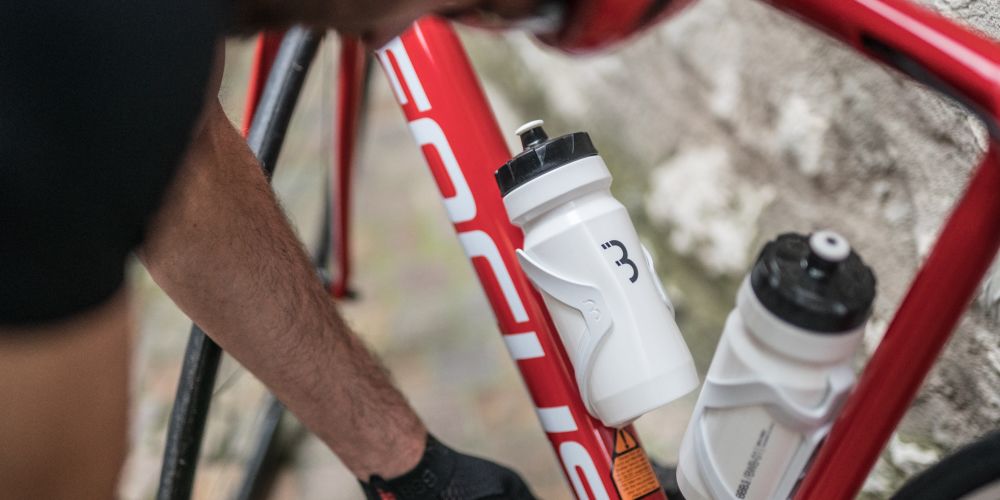 Materials
Our bottle cages are made out of different types of material. All our bottle cage models have their own purpose and thus a different material or combination of materials. We use aluminium, polyamide, glass fiber and carbon fiber to create lightweight, strong, stiff, durable, and good-looking bottle cages.
For example; our FiberCage is made for the real weight weenies. If every gram counts, the FiberCage is your bottle cage. It is made out of extremely strong UD carbon fiber and weighs only 24 grams! On the other hand, we have the Ecotank, a basic but very reliable and durable bottle cage made out of aluminium, which makes it still fairly lightweight. And then we have our PolyAmide-glass fiber bottle cages. Like the Dualcage. A strong and durable combination that holds your bottle in place, but is flexible enough to quickly grab your bottle and have a drink.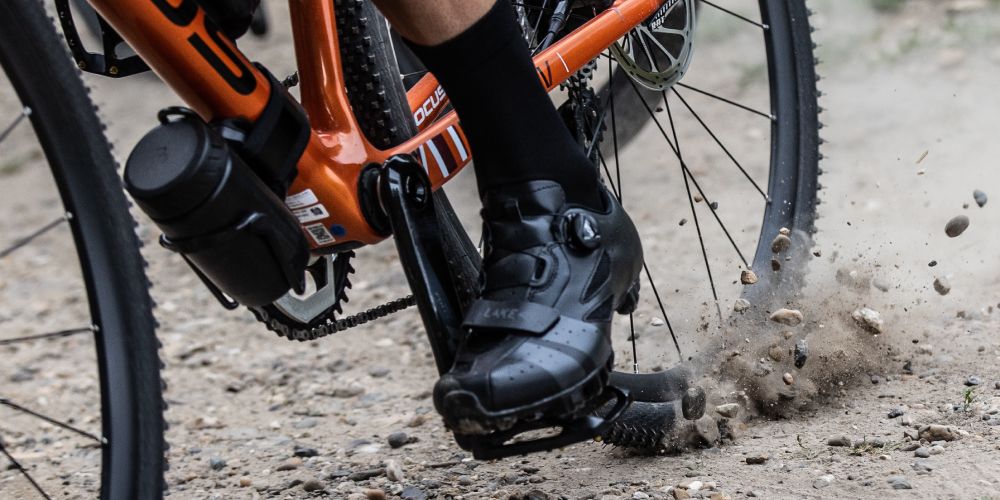 Practical and reliable
You will see that many of our bottle cages have a very distinctive shape. Like our SideCarbon, DualCage, or DualAttack. This is not just because we feel like a funky shape. These special designs make it easier for you to take the bottle out of the bottle cage without losing any strength and stiffness to hold the bottle in place while riding your bike. Another great feature of the shape of the DualAttack is that they can be used on bikes where there is not much room to take out the bottle. These special designs allow you to take the bottle out from the side instead of on the top. All to make your bottle cage more reliable and practical in everyday use.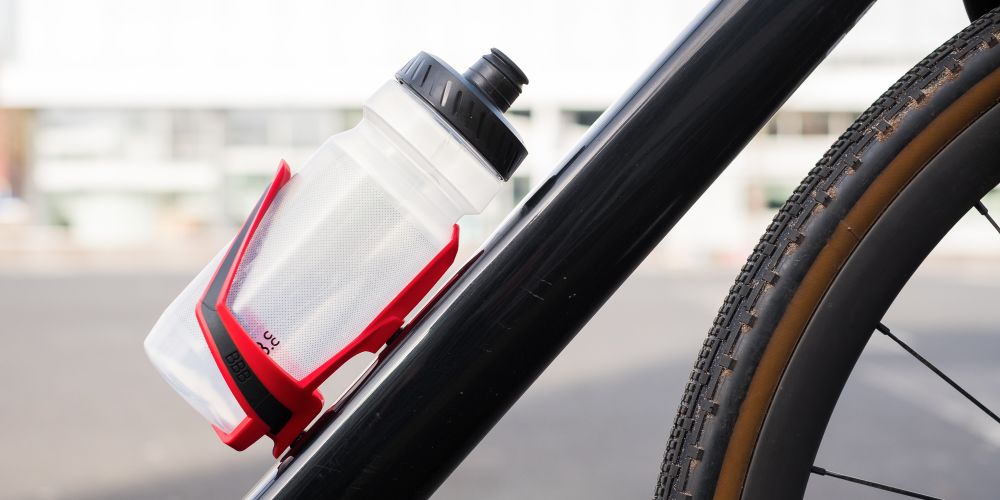 All the colors of the rainbow!
For a bottle cage is the color is even more important than for a bottle. Your bottle cage just has to match your bike. Therefore we have a wide variety of different colors. For example; Our DualCage is available in 8 different color combinations! This way there will always be one that matches the colors of your bike. And if not, a nice black bottle cage fits every bike!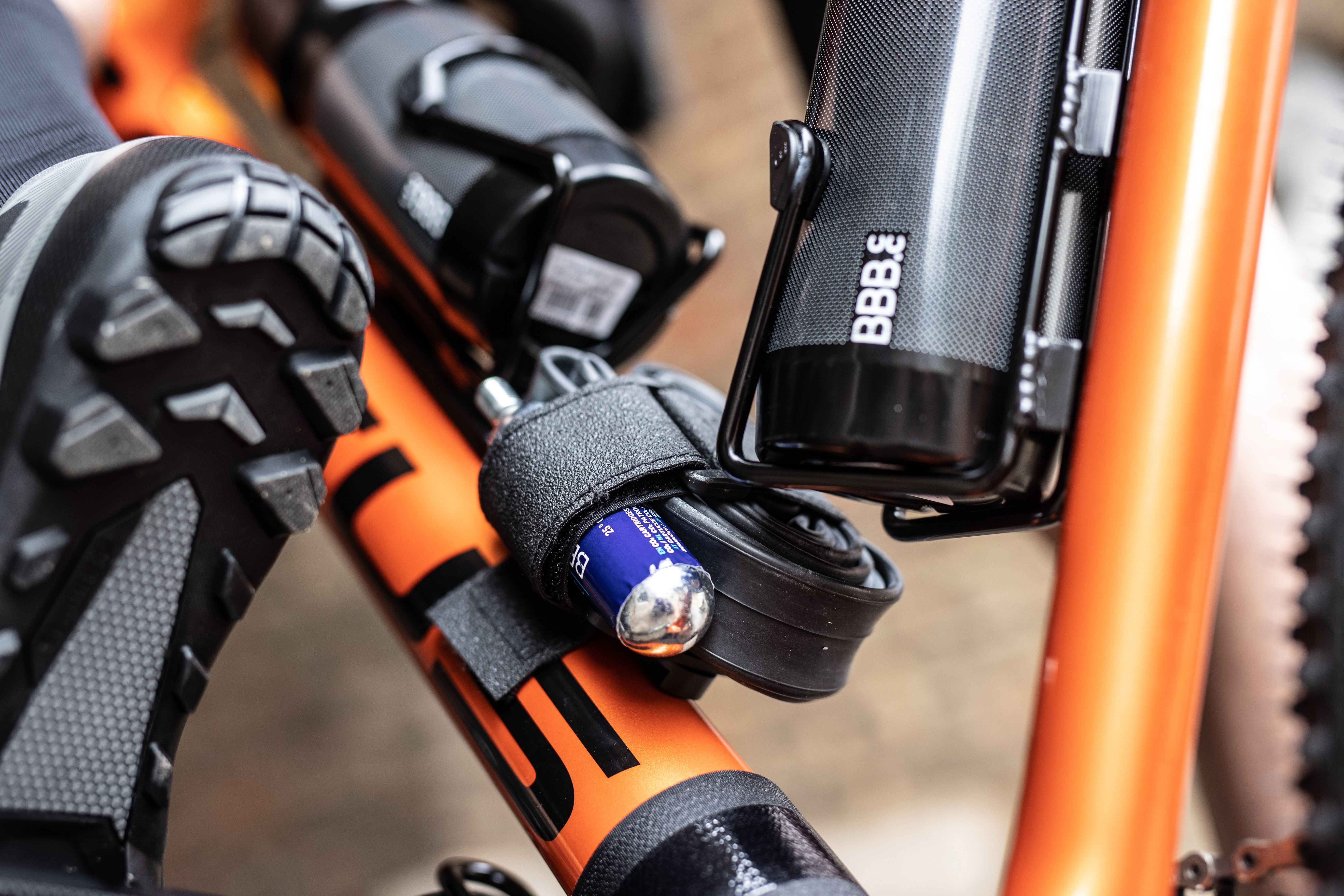 Conclusion
Now that we have discussed our bottles and bottle cage, you will be able to choose a combination that you like. If you still feel like there is something missing, take a look at our Adaptsystems. These brackets, clips, and other handy accessories make a range of unlimited possibilities! A look at our buyer's guide about Adapsystems will make it all clear for you.