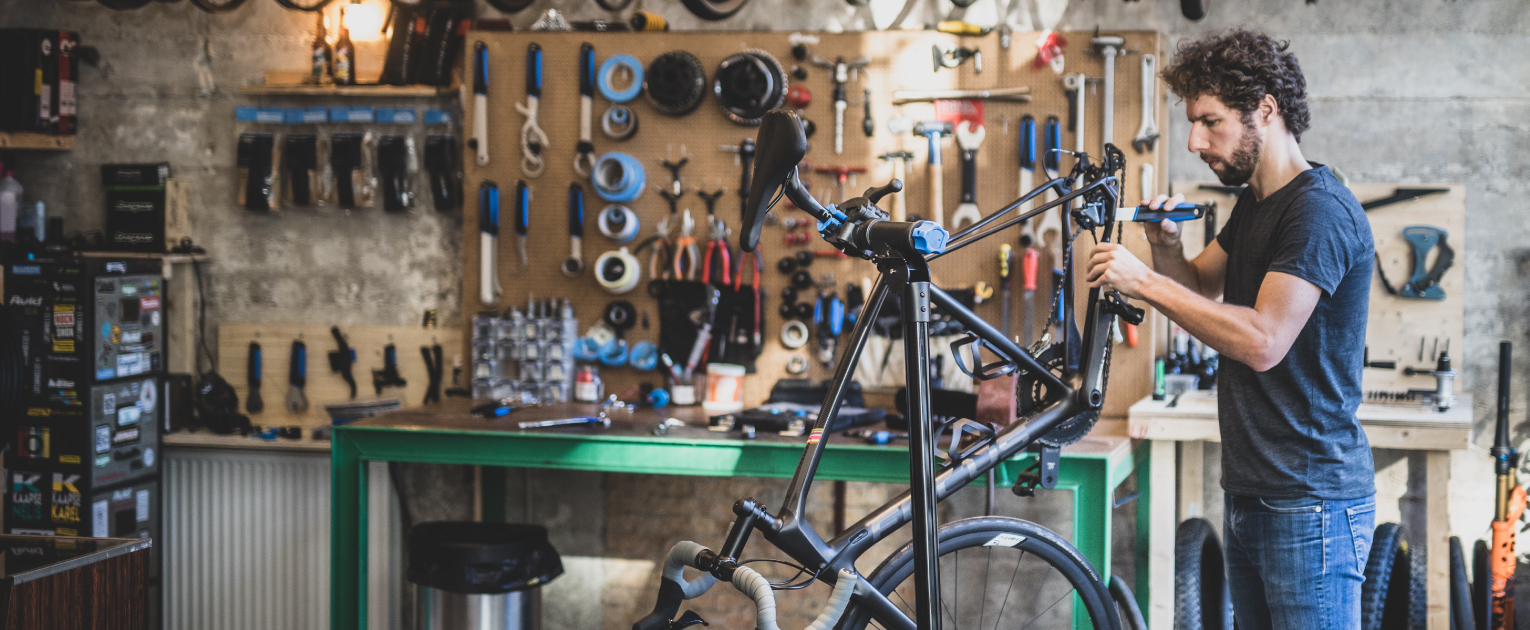 8 must-have tools from BBB Cycling
30 Nov. -0001
For the fanatic home bike mechanics.
TEXT / BBB CYCLING | PHOTOS / BBB CYCLING
We create tools for the fanatic home bike mechanics. Someone who is not afraid to try to fix small or big mechanicals themselves, someone who is open to learning and watches YouTube videos when it's something they have never done before, but also for people who are just starting out and are learning the basic things.
We have listed 8 new and classic tools in our assortment that you cannot do without.
1. TorqueTune (BTL-182)
The TorqueTune is a new tool in our assortment. It's a torque wrench with only the 3 most used Nm settings. It packs small and therefore can easily be brought with you if needed without the bulk. You'll never have to worry about using the wrong torque.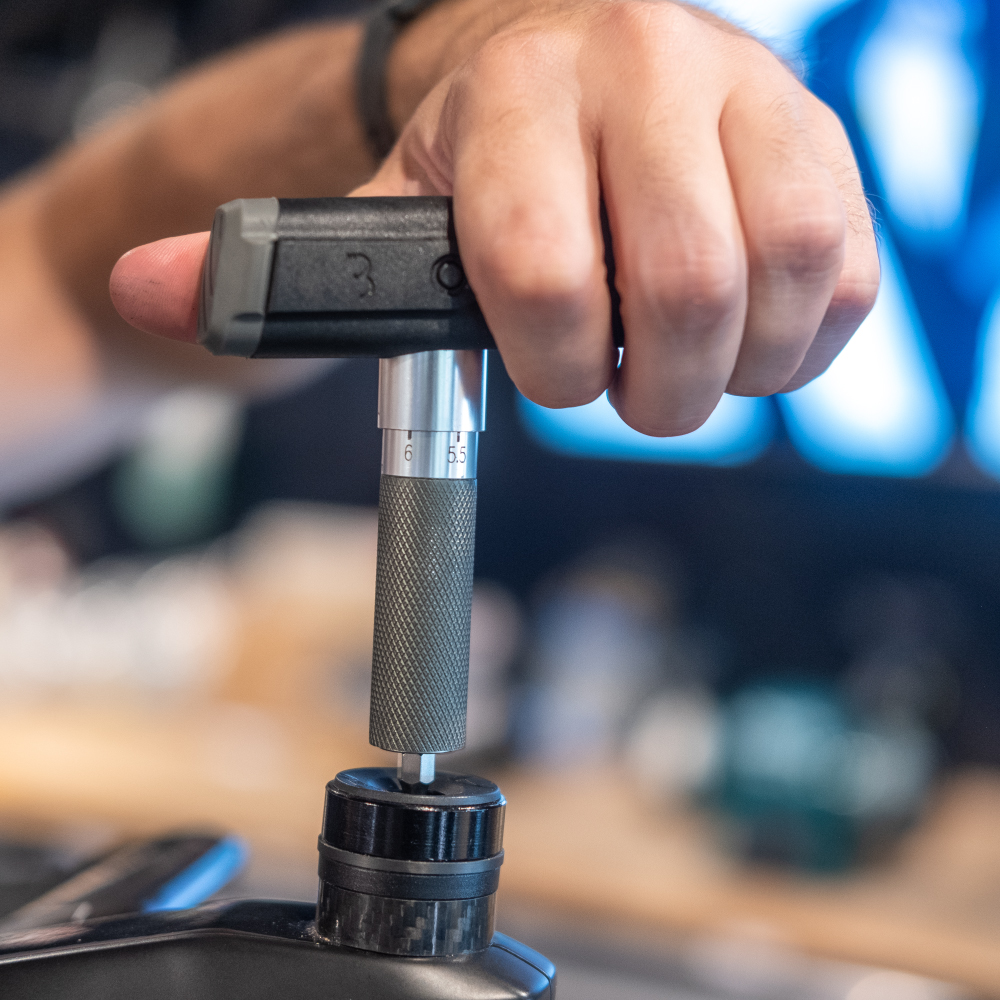 2. T-RexGrip (BTL-122)
Many know the traditional chain whip tool for taking of cassettes together with a cassette removal tool such as the LockOut (BTL-12S). The T-RexGrip makes taking off cassettes a whole lot easier and safer. The T-rex gives more grip and can't get loose during the turning of the cassette. You just press the lever on the tool, place the jaws on the sprocket and let go. The large handle will give you enough leverage. Taking off a cassette has never been this easy.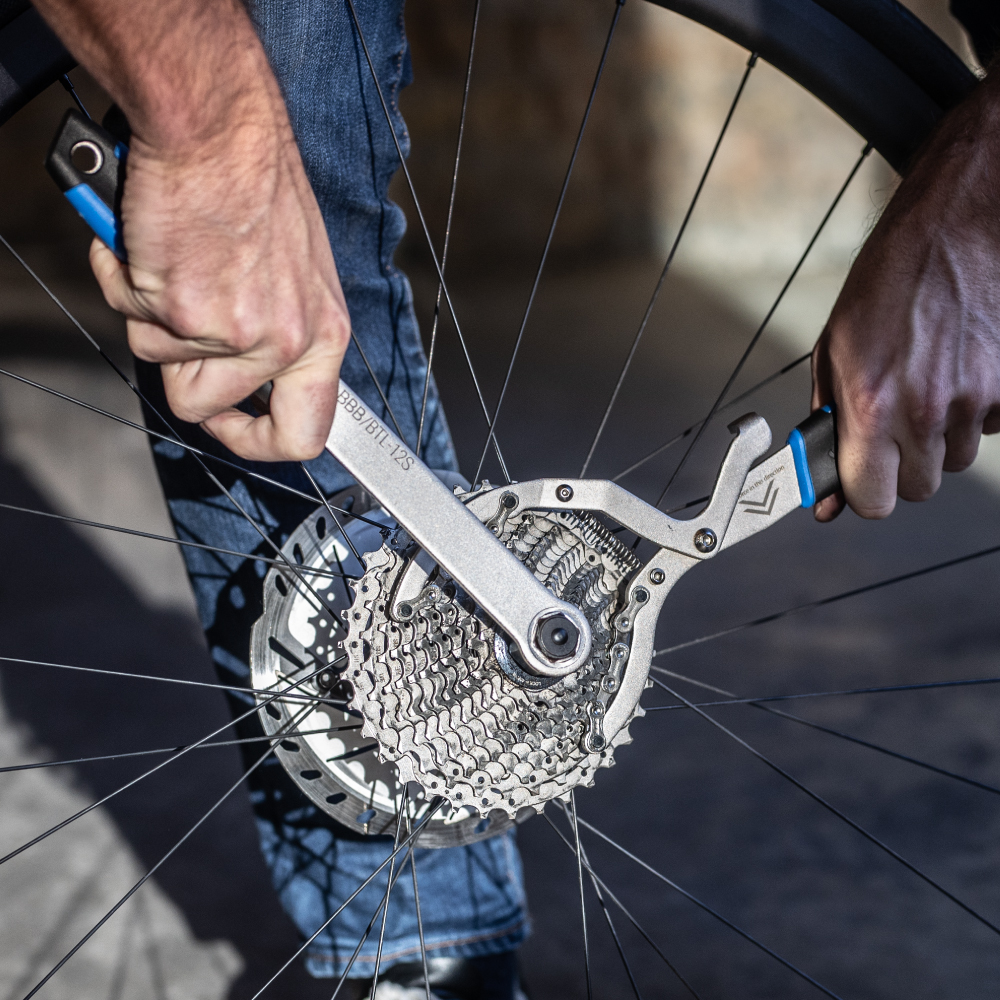 3. LinkFix (BTL-77)
When your chain is connected with a quicklink, then a tool like the LinkFix is a chain tool that you need in order to connect or disconnect the chain. Cleaning your chain becomes a whole lot easier this way as you're able to take it off, spray the chain with a drivetrain cleaner and degrease it properly. A tool that cannot be missed in your toolbox!
4. Hex T-set (BTL-45S)
What kind of bike mechanic can do without a hex and Torx set? None! They are needed to tighten every single bolt on your bike and that's why this set is definitely a must-have. This particular set is made of durable composite material, goes from 2mm to 10mm hex, and also consists of a T25 Torx.
5. ChainChecker (BTL-125)
The ChainChecker is a tool that will tell you how worn out your chain is and if it needs to be replaced. If you take good care of your drivetrain and clean it regularly, your chain will last a long time. However, you don't want your chain to be worn out too much as it will wear out your derailleur wheels, chain rings, and cassette and those are more expensive parts to replace than your chain. The ChainChecker is a must-have tool for you to know when it's time to replace your chain.
6. ThruGrip (BTL-123)
For people riding with discs brakes and regularly taking their wheel(s) out during cleaning or transportation, you know that you should never touch the brakes as the pistons can come out too far. In order to prevent this from happening, piston pads exist that are used for keeping the brake pads spread. With the use of the O ring that is included, the piston pads can be held in place in almost all brake systems. The ThruGrip is a must-have if you have disc brakes.
7. ProfiMount (BTL-36)
As a true home bike mechanic, a bike repair stand is a must-have. It will make your life a whole lot easier if you can hang up your bike. You'll be able to replace parts and clean your bike without any worry. A small tray is attached to the bike stand so you can put small bike parts and tools on it.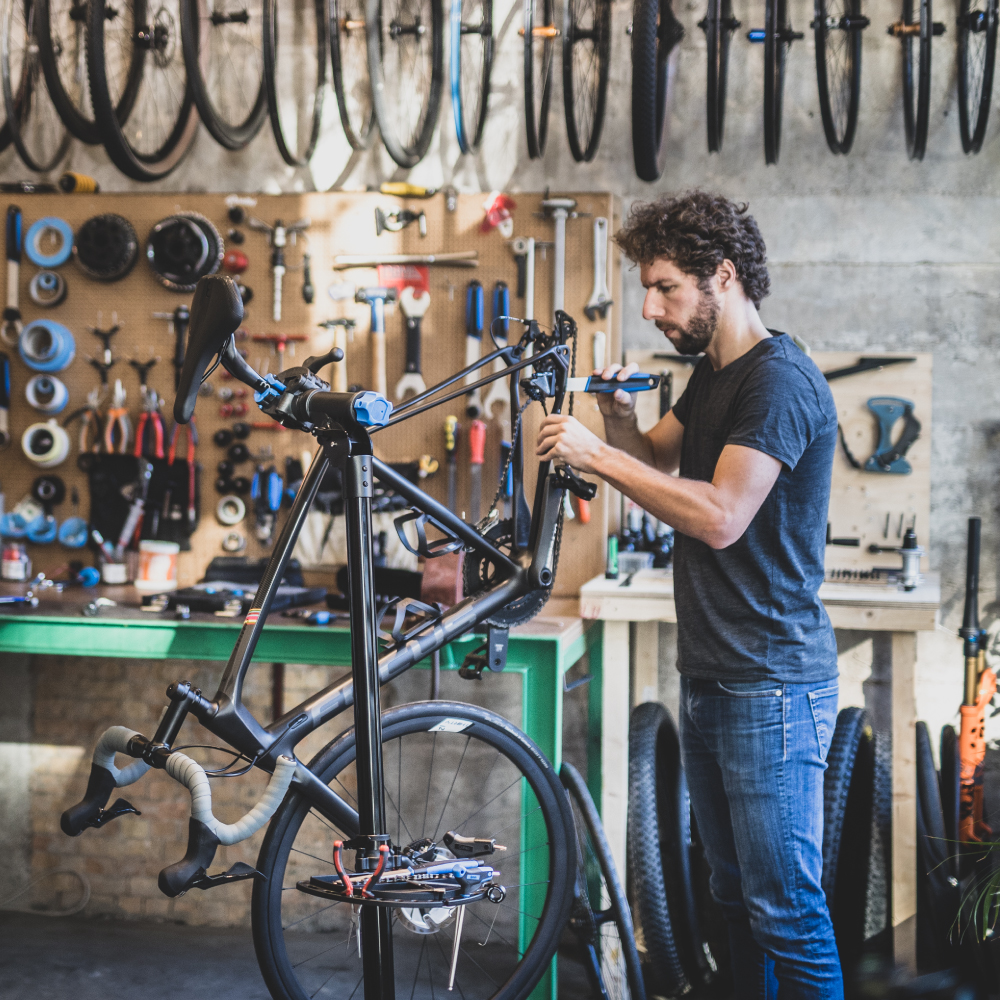 8. PuncturePlugger (BTL-185)
With the growing popularity of riding tubeless, even on the road, we thought it was time to develop a tubeless tire repair kit. When riding tubeless, this is a tool you cannot do without. Next to the insertion tool, it has a storage container for up to 5 tire plugs so you'll never lose them wherever you might be.