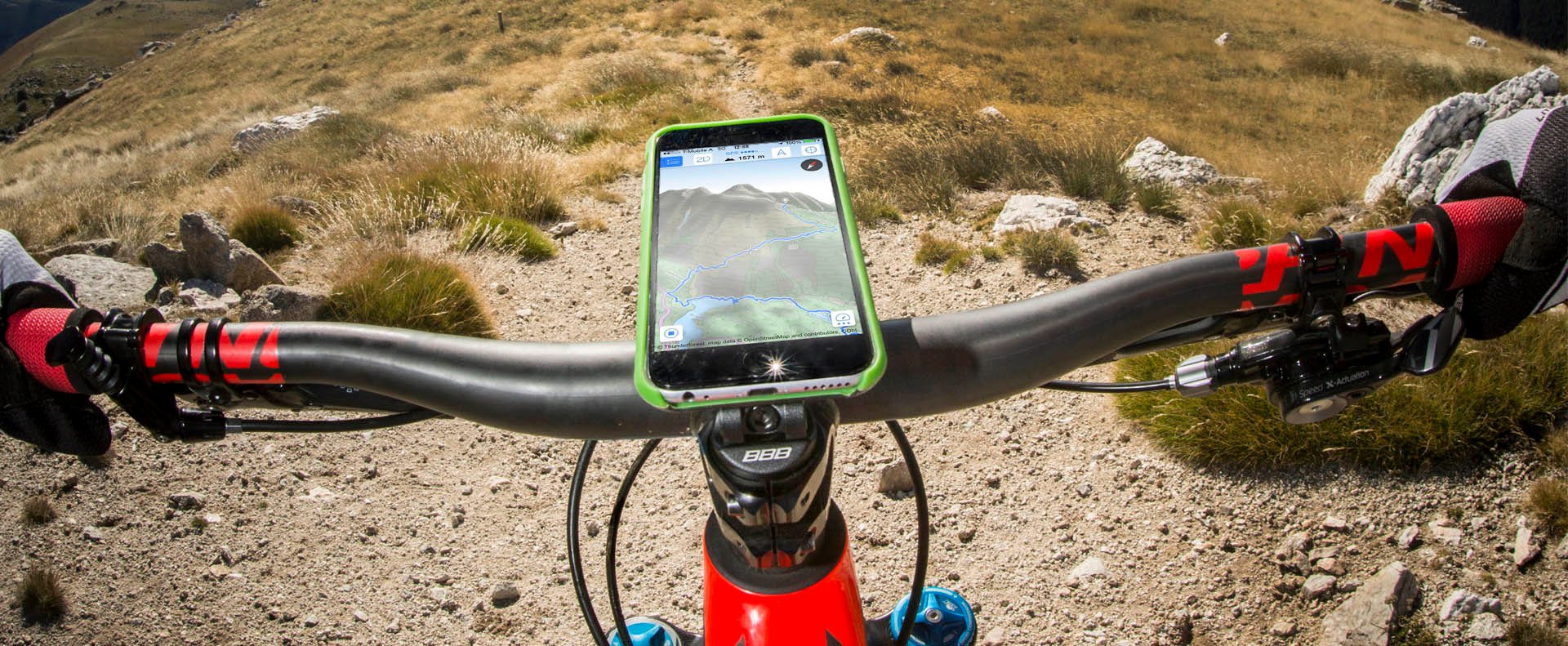 Biking with your smartphone
30 Nov. -0001
Connect your ride to the world
The rise of GPS-enabled smartphones and all their sensors provide us with a huge amount of interesting data of your ride, like GPS route guidance, GPS route tracking, speed tracking or even G-force. There are also apps which make it possible to compare your performances with those of friends or inform you on how to repair your bike. The amount of available apps makes sure everybody can find an app that suits their needs.
External sensors
For use during your cycling activities, we offer two different Bluetooth® sensors. These sensors provide you with accurate data of your performances by tracking your speed and cadence or heart rate.
These sensors stream all data using the Bluetooth® 4.0 Smart Low-Energy protocol (BLE). This means that it has a low effect on battery usage during activities. Enabling you to go that extra mile!
Device compatibility
The sensors are compatible with devices which can be labeled as a Bluetooth® 4.0 Smart Ready device.
This includes up-to-date devices like the iPhone 5s and HTC ONE.
For iOS devices:
– iPhone 4S or higher
– iPad 3 or higher
For Android devices:
Requirements:
– Android 4.3 Jellybean or higher
– Bluetooth® 4.0 or higher
Tested and known to work Android devices:
– HTC ONE
– Samsung Galaxy S4
Why the bluecombo when you already have GPS features on your smartphone
Your app uses GPS to determine your speed, this goes with intervals. The BlueCombo determines your speed via rotation and time and therefor gives you a more accurate speed indication. Another benefit of the BlueCombo is that it gives you the opportunity to pause your speed tracking when you have to stop for instance for a stoplight. Besides that GPS functioning is sometimes limited when you ride through a tunnel, dense forest or when you are riding inside. This enables you to measure your average speed more accurate.

The BlueCombo not only tracks your speed, but also your cadence, which gives an even more extensive overview of your performances. Together with the GPS features of your smartphone the BlueCombo measures your speed and cadence on your route. This gives you the opportunity to compare your rides with those of yourselves in the past or future or with those of your friends.
BBB Cycling's approach to a riding app
After introducing Bluetooth enabled sensors for heart rate and speed/cadence and a groundbreaking phone case, we felt there was a need to introduce a proprietary ride registration app. Nothing unnecessary, yet it does have everything that we feel is important: the BBB Bikeboard app.