Grid ECO | Our most sustainable helmet!
21 Apr. 2021
A helmet made from recycled materials
TEXT / BBB CYCLING | PHOTOS / BBB CYCLING
One of the perks of cycling is being able to enjoy the outdoors and nature around us. So if we love the outdoors so much, why is the amount of recycled products in cycling not the norm? We believe in the transformative power of cycling and that we can do so much more than what we are doing right now. It starts with searching for partners who think the same about bringing change like us. Factories recycle materials and are looking for ways how to incorporate these materials into products. A shift in mindset needs to happen and that the possibility exists that we can also make a difference by starting small.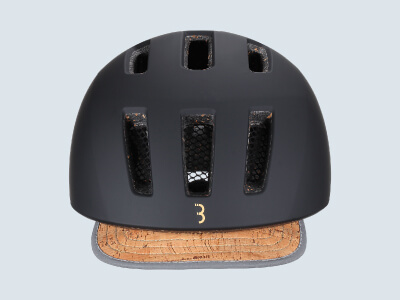 Making a good product even better
Last year we introduced our Grid helmet, designed to increase safety on the bike. From a product perspective the Grid was perfect, but looking closer at the materials used, there was still room for improvement. We wanted the helmet to be made of sustainable products. Cycling is a green sport, it only made sense.
For the Grid ECO Helmet, we recycle as much production waste as possible and turn them into qualified products, thus minimizing the waste that goes to landfills. As a result:
1. We used Cork mixed with EPS (up to 20%)
2. For the shell we used Hemp Fiber for local reinforcement
3. We used recycled polyester from plastic bottles for the padding
4. And the strap is made from cotton & bamboo
It's not only about the recycled materials used in our Grid ECO helmet, but it's also about the whole production process and transportation. 60% of the raw materials are collected within 100km from the factory.
It's the reason why we can only produce a small number of helmets, based on the available raw materials. Being further away means a greater impact on the footprint that goes into the production and we try to limit that.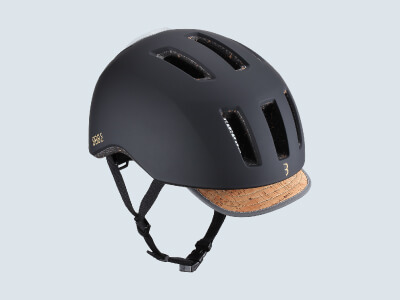 What's the effect?
Producing a product like the Grid ECO Helmet shows that it is possible to create a good-looking product with recycled materials. This journey is the start of many more sustainable products to come. It's about believing that something can be done, search for the right solutions and right manufacturers. We believe in the transformative power of cycling and that the cycling industry can (and must) do more to minimize the impact on the environment. Even starting small is already a big leap in the right direction.